You've gone through the onboarding, but now you want to dive into the HubSpot platform and really get it working for your business — creating a website, setting up marketing automations, controlling how leads are filtered in your sales pipeline — you want it all. You don't have the internal time or resources to complete it, so naturally, you're planning to look to an agency for help with some of these tasks.
But how do you know what kind of agency to go with? A quick Google search turns up endless results for agencies that claim they can do everything mentioned above, but with no mention of HubSpot anywhere on their website.
Other agencies make it clear that they work with HubSpot with logos saying they are a HubSpot expert in some way — a solutions provider, a diamond level solutions partner — but what does this all mean to you, as a business owner?
Let's demystify what a HubSpot expert actually is, what they do, and why you should go with one for your next HubSpot project.
What is a HubSpot Expert?
HubSpot is a robust platform that offers a ton of functionality, from website development to social media management to marketing automation. Even though HubSpot is designed for teams to be able to learn how to use it in a short amount of time, the intricacies of the software can't be taught in a day or even a few weeks — it takes dedication and experience to really learn the ins and out of each of HubSpot's systems.
It's like Salesforce, Google Analytics, or any other piece of software where you know enough about how to make it execute the tasks you need it to do, but when it comes to building out new functions within it, you need to look to an expert.
A HubSpot expert, as an individual or agency:
Helps you optimize your HubSpot environment (i.e. clean it up) so that it's easier for you and your employees to use
Helps you get the most out of the HubSpot platform by building you a killer website, creating marketing automations, publishing SEO-optimized blog posts, and much more.
In other words, you can look to a HubSpot expert to help you with the back-end, more technical side of HubSpot, or to use the platform to build out customer-facing initiatives like ads, social media posts, blog posts, websites, landing pages, and more to bring in leads and increase business.
What Do HubSpot Experts Do?
HubSpot experts create customized solutions for companies so they can reach their sales, marketing, or customer service goals using the HubSpot platform. This includes:
HubSpot Onboarding
If you've just purchased HubSpot or need help with one or more features with the platform, a HubSpot expert can help walk you through the platform and answer any questions you may have.
Because HubSpot is such a robust platform, the onboarding process likely won't go through the entire platform and highlight everything it can do (otherwise you'd be there for hours). Instead, your HubSpot expert will likely start with asking questions about what your goals are with the platform, i.e. keeping track of client accounts, gathering more leads, automating marketing and sales processes, etc., and then creating an onboarding plan based on those goals.
Inbound Marketing
Anyone can create a website or purchase some Google Adwords, but making a good website and actually getting clicks from those AdWords is another story. Let's say one of your inbound marketing goals is to get more leads coming through via your website. After all, you paid good money to have someone develop that thing, you might as well put it to work.
Keeping this goal in mind, your HubSpot expert will get to work on your website, likely looking at whether it loads fast, is responsive on mobile, has an intuitive navigational structure and interface, and more. In addition, which is arguably the most important for your inbound marketing efforts, is if your website is optimized for SEO and ranks for key organic keywords and whether your current digital marketing strategy supports pointing prospects to your website as the first entry into your sales funnel.
Sales Enablement
Having a clean and organized sales environment helps you keep your sales funnel looking like, well, an actual funnel, and not some crazy pipeline with twists and turns. It's easy for information to get lost and fragmented when you don't have a clear path for that information to drive the next steps — like with new leads and clients currently moving through your sales funnel.
A HubSpot expert can help you set out your sales process within the HubSpot Sales Hub, ensuring that the platform is built out to handle incoming leads as well as existing clients and that salespeople are promptly notified and have access to the client information they need to keep the sale moving forward.
Web Development & Design
Listen, a good website, especially these days, is essential for any business. What's the first thing you do when researching literally any business? That's right, you check out their website. Your website is your storefront, so making sure it's easy to navigate and find information on is paramount to keeping the customers that land on your site.
The HubSpot CMS is pretty straightforward to use if you're technically inclined, but a HubSpot expert can help you connect your website to your CRM, set up payments, and help ensure that your website's performance can be monitored over time by integrating it with tools like Google Analytics.
4 Steps in Becoming a HubSpot Expert
Maybe you're an agency or freelancer that wants to earn the title of HubSpot expert, or maybe you want more insight into the process your agency of choice went through to give themselves that title.
Either way, the path to becoming a HubSpot expert takes time and dedication. Oh, and following these steps:
Start Using HubSpot
This might be a given, but if you haven't already, create a HubSpot account and start familiarizing yourself with the software. Create your own website or landing page in it. Enter in the contact information for your existing clients. Schedule some social media posts. Set up a basic sales pipeline. As you navigate through the software, give yourself time to really get to know the different functions and features. Over time, you'll organically come up with situations where you'll want to create certain functionality to, let's say, automate a task, and you'll go searching for how to do it. Over time, you'll be able to do more and more with the system, and confidently present those skills to clients.
Become a HubSpot Solutions Partner
HubSpot has a few ways you can get involved as a partner with them, but if you're an agency looking to provide ongoing services to clients through the HubSpot platform, then you're going to be looking at the Solutions Partner Program.
Becoming a HubSpot Solutions Partner gives you access to tons of benefits, including a listing on HubSpot's Solutions Directory (a searchable database that lets clients easily find HubSpot agencies), onboarding, advice on how to price your service, and access to free training through the HubSpot Academy.
By becoming a partner, you're showing your expertise with the platform to your clients, and placing yourself as an essential partner for their business.
Complete the Certification Process
You may have bought a HubSpot subscription and played around with the software, but clients won't take you seriously in a competitive market (there are tons of HubSpot-focused agencies and freelancers out there) unless you give them a reason to. HubSpot offers free certifications for their various software "Hubs" which go through the fundamentals of how to use the software properly and effectively. This will give you a good baseline of where to get started with using the software that you can build off of as you go through different client projects.
Offer HubSpot Services to Clients
Once you've started using HubSpot, become a solutions partner, and have some certifications under your belt, it's time to start offering services to clients. As you gain more experience with client projects and even start getting reviews, you can leverage that experience to help you earn more clients and continue to scale your business.
3 Reasons Why HubSpot Experts Are Worth the Hype
Agencies aren't going to claim they can build websites if they can't build websites. They won't say they can write articles if they don't have access to reliable writers. Some agencies don't even list the CMS they typically work with on their websites, implying that they'll work within whatever platform you want.
So why bother seeking out a HubSpot expert? Here are some key reasons:
End to End Support for Making HubSpot Work for Your Business
Every business is unique, with its own processes and procedures in place to meet its objectives and goals. HubSpot can be set up to add structure and purpose to those processes and procedures, but it can take a HubSpot expert to do it properly.
Let's use a sales funnel as an example. Someone with standard knowledge of the HubSpot platform could likely set up a competent sales funnel if your sales process is straightforward and easy to follow (e.g. lead comes in, goes to the first salesperson available) but as soon as you need additional parameters to properly route incoming sales to the right salespeople or sort your leads into categories? That's a bit more difficult to handle. You might need to implement APIs, optimize connections between different applications, and more to get it right.
Just like you wouldn't hire someone to work for you without checking their credentials for the position first, you wouldn't want to hire someone that isn't an expert to set up critical business functions. In this case, it's a no-brainer that a HubSpot expert would be the best choice for the job.
Helps you Make Full Use of the HubSpot Platform
When someone knows a piece of software really well, they can offer insights and suggestions that can help you make full use of the platform. After all, you're paying a subscription fee to use the software, so why not make sure you're maximizing its potential for your business?
A HubSpot expert can work with your end to end to make sure you're getting the most out of the platform, and maybe even help you optimize processes and tasks that you didn't even know needed a bit of TLC.
Helps you Integrate HubSpot into your Tech Stack
Chances are you're not only using HubSpot — you're likely using a ton of other tools on a regular basis to ensure your business runs smoothly. But making sure these tools talk to each other correctly can be a challenge. A HubSpot expert can help you connect your different tech tools together so that the information gathered and modified by each of them is reflected in your HubSpot environment, making it easy to keep track of what's happening with every facet of your business.
Hire HubSpot Expert Considerations
You want to hire a HubSpot expert, but how do you know who is actually good and who isn't? Here are some considerations to take into account before hiring an agency that says they're a HubSpot expert.
Solutions Partner Tiers
When searching for HubSpot experts, you've likely come across some agencies that proudly list that they are a diamond-level HubSpot Solutions Partner, or an Elite Solutions Partner, for example. That's because HubSpot offers different "tiers" in their Solutions Partner program for agencies that bring a certain level of business to HubSpot, and manages a number of accounts monthly.
More specifically, it measures the value of clients you've brought to HubSpot and continue to manage through the platform, by measuring sold monthly recurring revenue (MRR) and managed MRR.
Pro Tip: An agency saying they fall under a certain tier in the HubSpot Solutions Partner program is a good indicator of their working experience with the platform.
This gives you some insight into how successful that agency is with the HubSpot platform. For instance, if they are a diamond-level Solutions Partner, (that's the second-highest tier) that could tell you that the agency manages a lot of clients that use HubSpot, so their expertise with the platform must be good.
That's not to say an agency that doesn't fall into any of the HubSpot Solutions Partner tiers is not proficient with the platform, it's simply another piece of the puzzle to consider when choosing an agency that claims they are HubSpot experts.
Problem Solving Abilities
HubSpot is a powerful platform that can handle a lot of different tasks simultaneously, meaning that the potential for something to go wrong or not work correctly increases as more and more complex tasks are set up.
When you're hiring an agency to build something out in the HubSpot platform (e.g. automation, website content, email templates, etc.) then you'll want them to be able to problem-solve accordingly — so if something does happen, they'll be able to investigate and fix it in a timely manner, or pivot and come up with a different solution.
Pro Tip: If an agency is good at problem-solving, then chances are their customers have noticed. Check out their reviews and see if it's mentioned, or ask the agency how they handle problems if they do arise.
How Well They Can Execute What You Need
From development to building a website, the HubSpot platform can do many things, so chances are when you're hiring an expert, chances are they'll be good at executing a handful of things within the platform. In short, an agency that says they are a general "HubSpot expert" or specialist that is more of a jack-of-all-trades within the platform may not be the best choice if you're only looking to get a website built — it's better to stick with people who know how to do the one thing you need really well.
Where to Find HubSpot Experts
A Google search will obviously give you some options for HubSpot experts, but another resource that you can use to find certified agencies and individuals that know how to use the platform is HubSpot's own Solutions Partner Directory.
Services like Upwork and Fiver are other resources that you can use to find HubSpot experts, but these platforms usually cater more to freelancers rather than agencies.
Conclusion
There you have it, a comprehensive view of HubSpot experts and why you should hire them if you're using the platform for your business. Overall, HubSpot has built a behemoth of a platform and firmly set itself as a major player platform that handles all the daily operations of a business, including sales, marketing, web design and development, and customer service. Because of this, it's no surprise that some agencies and individuals have been able to base their entire service offering or career on what they can do with the HubSpot platform.
Ready to dive into HubSpot and see what it can do for your business? Let Roketto help you along the way. Reach out to our HubSpot experts today and we'll help you get the most out of the platform.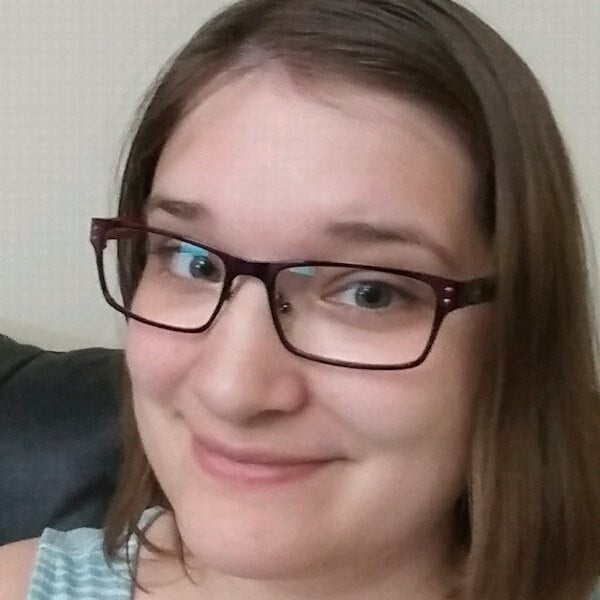 Lisa Hoffart is a professional writer with several years of experience crafting well-researched content for a wide variety of industries, from legal, real estate, technology, and more. Lisa is a huge technology geek that loves video games and computers. In her free time, Lisa enjoys sewing, crafting, and hanging out with her cat.