Let's say you own your own business (If you're reading this post, chances are that's not a stetch), you've just purchased HubSpot, and you're looking for a marketing agency to do some work for you.
In the old days, you may have been limited to local agencies, and depending on where you're from, you might have found that your options were limited. But now that we've been living in a global, connected world for a decade or more, suddenly you can hire virtually any agency, regardless of their location.
That opens you up to thousands, no, hundreds of thousands of potential options for a HubSpot marketing partner. So how do you make your choice?
HubSpot implemented a program to help you with this dilemma, called, funnily enough, HubSpot Solutions Partner Program. Since HubSpot is a well-known and trusted name in the marketing, web design, development, and overall business growth space, an agency that takes the step to become a HubSpot marketing partner helps give you confidence in choosing that business to execute your growth strategies.
What's more, if an agency says they are a HubSpot agency partner, they're going to know the software inside and out, and you're sure to learn valuable takeaways that you'll be able to use to expand your HubSpot knowledge in the future.
Let's explore what the HubSpot Solutions Partner Program does, why agency membership in this program increases client confidence and trust, and how this program benefits both the agency and its clients.
HubSpot Agency and HubSpot Certified Partner Explained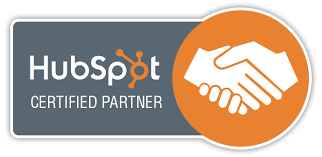 A Google search could give you a list of hundreds of agencies, but chances are at least half of those results won't be applicable to what you're looking for.
HubSpot has facilitated an ecosystem of businesses that provide every service you could possibly need, whether you're wanting inbound marketing, web design, customer support help, or more. In addition, as part of membership, HubSpot provides training and onboarding so that any agency that's part of the program will be well versed in using HubSpot's software.
With over 128,000 customers across 120 countries using HubSpot's tools on a daily basis, it's easy to see why agencies would be wise to ensure they know these tools well. HubSpot's own partner directory currently lists over 700 agencies either specializing in specific services or offering a variety of marketing, sales, customer service, or IT-related services.
Every business that's a HubSpot Solutions Partner is focused on growth acceleration, expanding their offerings, and overall just providing clients with a better experience while also improving their own business.
What Does a HubSpot Agency Partner Do?
If you're already somewhat familiar with Hubspot's agency partner programs, namely the Marketing Agency and Sales Partner Programs, then you'll be happy to know that these haven't gone away, they've just been renamed to the HubSpot Solutions Partner Program.
According to HubSpot themselves, the reason for this change is to accommodate more businesses that have specialized offerings, such as a blog marketing agency, IT services, customer support, sales, web development, or more.
How Do You Become a Certified Partner?
There are really two ways to become a HubSpot Certified Partner, and those lie in which "Solutions Provider Package" you buy from HubSpot themselves.
However, you do have to provide a certain level of hands-on services to customers, either in tech, customer service, marketing, or IT to be a HubSpot certified agency.
These services can be anything from marketing, web design, customer service, CRM implementation, and more.
What are the Different Types of HubSpot Certified Agencies?
While you're on the search for the perfect HubSpot agency partner for your next project, you'll find that there are two types of HubSpot partner agencies out there: full-service agencies and more specialized ones.
Full-service agencies like Roketto offer a host of services to unlock your business's growth potential, from marketing, web design, content, and more. If you're in need of help in various areas throughout your company, like building a content strategy that works holistically with advertising, for example, then you'll want to go with a full-service HubSpot agency partner.
Read More: Why You Should Choose a HubSpot Inbound Marketing Agency
Specialized agencies often focus on one or two services only, but because they specialize in those services, they typically do them very well. That doesn't mean that a full-service agency wouldn't be able to meet your business' needs with a particular service, but it does mean that if you're only looking for IT or customer service consulting, then a specialized agency should at least be in your narrowed down list of choices.
What Can HubSpot Partner Agencies Do?
If you're already using HubSpot, chances are you already have an idea of what a HubSpot agency partner might be able to do for you, namely web design, content management, integrations, and more.
HubSpot marketing partner agencies can offer one or more of the following services:
| | |
| --- | --- |
| HubSpot Agency Partner Service | What the Agency Can Help You With |
| Web Design | Planning and launching a new website |
| Website Optimization and SEO | Making your website faster, more user-friendly, mobile-friendly, and more, and optimizing your website for search engines |
| Content Marketing | Blog and website copywriting (following SEO best practices), podcasts, whitepapers, landing pages, and more |
| Email Marketing | Help creating email templates and optimizing email designs, automations, increasing open rate, click-through rate, and other metrics |
| Brand & Social Media Management | Help starting on a new social media platform or with optimizing social posts and campaigns |
| Sales Enablement | Providing your sales team with what they need to close more deals, including marketing support |
| Alignment with Sales and Marketing Teams | Ensuring that your sales and marketing teams are working together through workshops, retainers, and more |
| Custom HubSpot Integrations | Help you build and implement HubSpot integrations to help you connect software |
| CRM Implementation | Starting a new CRM or implementing a different CRM at your company |
Top 3 HubSpot Marketing Agencies
We've talked a lot about HubSpot agencies in this post, but what about our recommendations?
Let's start by saying that different agencies have different specializations, and we're not going to beat around the bush here — Roketto doesn't specialize in everything. We can create inbound marketing strategies (which we'll explain further in the next section) but we're not outbound or brand development wizards, there's other agencies out there that do those things very well.
That being said, let's take a closer look at our top HubSpot Agency picks:
Roketto
Roketto is an Gold-level HubSpot inbound marketing agency located out of Kelowna, BC, Canada. We provide a complete inbound marketing strategy mainly for B2B and SaaS businesses, but will work with other types of clients as well, including those in regulated industries.
Through our Inbound launch plan, Roketto first takes the time to understand your business and target audience, and use that information to create a foundational inbound strategy focused on growth. We handle your entire inbound marketing strategy from start to finish with a full-funnel approach, with each client getting a dedicated account manager and marketing strategist to work with you to achieve your goals.
Our Hypercontent strategy is at the heart of our offering, focusing on the ideation and creation of SEO-focused long-form blog content to drive prospects to your website. Through smart keyword research and competitive analysis, our writers craft quality content that actually provides value to readers, while at the same time considers ranking factors that affect how and when the content shows up in search results.
Roketto was recognized by Clutch as one of the top digital agencies in 2020, and as a top content agency from UpCity due to strong client reviews. As a remote-first company, we have a diverse team spread across the world.
Flawless Inbound
As a diamond-level HubSpot inbound marketing agency based out of Edmonton, Alberta, Flawless Inbound provides sales, marketing, and customer service strategies for B2B businesses, namely SaaS and regulated industries. They focus on bringing businesses into the 21st Century by hooking them up with the latest innovative technology solutions through their 3P approach with their clients: People, Playbooks, and Platforms. The platforms they use include Oracle Netsuite, HubSpot, and Vidyard.
They have a diverse team spreading across Canada and the United States that takes the time to really understand your business, your customers, and your goals.
MediaTown Marketing
Based out of Toronto, Ontario, MediaTown Marketing is a gold-level HubSpot inbound marketing agency that focuses on helping their clients make the most out of the HubSpot platform. They focus on providing a "Full Tilt" inbound experience that fully utilizes HubSpot, including a blueprint that outlines how each stage of the inbound process, including creating personas, content calendars, automations, and more will be implemented.
5 Reasons Why You Should Work with a HubSpot Marketing Partner Agency
From the setup of the HubSpot platform to realizing the full potential of the software, here are five reasons why choosing a Hubspot marketing partner is a great choice for your business.
HubSpot Agencies Can Help Your Business Grow
You chose HubSpot for your business because you recognized that it's a great tool for supporting a holistic marketing and sales strategy for your business.
A HubSpot agency partner can help you utilize the platform to its fullest potential to grow your business, by helping you set up and measure campaigns, showing you how to optimize your lead generation efforts, move leads through the sales funnel more efficiently, and overall provide your customers with the best experience.
An example of the above is marketing automation. With HubSpot's marketing automation, you can gather and qualify leads using a variety of tools, like email automation and lead generation forms.
With email, you can set up templates that automatically get sent out when a customer completes a certain task, like filling out a lead gen form, completing a purchase, or downloading a whitepaper. Marketing automation like this is great since it ensures all customers get consistent messaging while fulfilling the golden rule of contacting your customer within the first 5 minutes.
With a lead generation form, you can ask targeted questions that help you put leads in different categories, helping you organize leads better and understand where your best leads are coming from.
Save on HubSpot Training
If you've started using HubSpot, while it is user-friendly, you've probably already noticed that there are certain aspects of the system that require training. When you work with a HubSpot Partner agency like Roketto, the training programs that HubSpot offers are free — which means you're saving thousands of dollars on course fees that you would otherwise have to fork out yourself.
HubSpot partner agencies also have complete access to HubSpot's support team, meaning that if something goes wrong on your HubSpot website or if troubleshooting is needed for an issue, the agency has a host of experienced HubSpot support team members to work with, meaning fixing issues often takes less time than it would if the agency was on their own to figure it out.
Connect HubSpot to Your Marketing Strategy
You can come up with an endless list of proven marketing strategies, whether it's inbound marketing or outbound, but you can't expect results unless you've got a great process in place for executing these strategies in the right way.
What's more, it can be difficult to execute these ideas and strategies when you don't have the resources to give them the attention they deserve. SaaS inbound marketing is one example of this — customers want a steady stream of quality, personalized content, but that can be impossible to provide when you've got 800 other tasks that are also competing for your attention.
With a HubSpot marketing partner, you can concentrate on what needs your attention the most and leave the inbound marketing, content creation, and campaign planning to the experts.
A good HubSpot solution partner will take the time to understand your business through reviewing or helping you create marketing personas and other information about your business, usually through an onboarding process.
At Roketto, one step of the onboarding process is to have the client fill out a discovery worksheet. This sheet asks a series of simple but in-depth questions to encourage clients to provide as much information as possible about their business, their current sales, and marketing strategies, and more. Think of it almost like an executive summary of your business, complete with an elevator pitch!
Easily Visualize Outcomes with Clear Processes
Hubspot is like a playground for agencies, with new features being added all the time, improving the way that HubSpot solution partners can provide the best results for their clients. With the platform able to do so many things, including tasks that don't always equate to a dollar value (like customer service, SEO content) at least right away, how can you be sure that what the agency you've hired is actually getting you results?
The thing is if they are working directly in HubSpot, then results tracking is also handled through the platform — meaning that deliverables are always transparent, and just as visible to you as they are the marketing agency you're working with.
What's more, HubSpot's training provides clear processes for agencies to follow when doing tasks, so there's always a method to the madness to refer to. This helps you get a clear idea of what goes into a certain job and helps set out transparent expectations between client and agency in the beginning.
Highly Skilled Teams Provide High-Quality Work
HubSpot offers an entire academy full of virtual courses ranging from marketing to sales to service, all of which are accessible to HubSpot partner agencies. On top of these agencies already needing to provide proven services in things like sales, marketing, and web design, the HubSpot academy provides regular ongoing training opportunities to help professionals keep their skills up-to-date.
5 Considerations When Choosing a HubSpot Certified Agency
Though HubSpot agencies are often known for their experience within the HubSpot platform, that doesn't mean you should pick the first one that shows up in the HubSpot Partner Directory search. Every agency will have a different level of expertise in different categories, so it's up to you to do a bit of research to narrow down your choices.
Here are five considerations to keep in mind when choosing a HubSpot Certified Agency:
Previous Experience with Your Industry
Most agencies worth their salt have worked with a variety of clients, meaning they have experience with different industry verticals. Some agencies might lean more towards a particular industry (SaaS, for instance) and build their reputation on that. By researching the agency's website and social media, you should be able to see which industries they work with on a regular basis.
If an agency has previous experience with your industry, they'll likely already have quite a bit of context behind what you need for inbound marketing, sales, or customer service. For example, if you're a SaaS business that wants an inbound marketing strategy, a SaaS agency will know that your main goals are likely to reduce churn, minimize the cost of customer acquisition, and maximize revenue. They can align SEO, content, and advertising with these goals easily.
Resources and Capacity
After searching around, you think you've found the perfect agency. You like their work, and previous customers seem happy. But when you contact them, you find out that the size and scope of your project are just too much for their team to handle, and they end up declining YOU as a client. Terrible. Heartbreaking. Sad.
Most agencies can handle the small stuff, like building a basic brochure-style website or creating and posting a few blogs, but the big projects, of course, are more difficult and require more resources.
So, check out the agency's previous work. Have they done anything similar to the size of your project before? If they have, was it successful? This information can likely be found on their website or through reviews. If yes, then definitely reach out to them.
Pay careful attention to how they approach the project timeline:
Do they provide a clear outline of how long each task is going to take?
Do they break the project into logical phases so it's easier to manage each set of tasks and overall see how the project is progressing?
Do they promise to keep you in the loop as the project moves along?
Keeping these questions in mind as they walk you through their process will help you figure out whether the agency is equipped to handle your project or not.
Consistently Good Online Reviews
It's no secret that online reviews are extremely important for any business, and agencies are no different. Customers that have had an exceptional experience or terrible experience are among the most likely to leave a review so that others can make better purchasing decisions based on their experience.
If an agency has consistently good reviews — and not just 5 stars with no explanation, like actual, written reviews — then chances are they are good to work with. Like any business, they might have a few negative reviews, but the important thing is to read them and see why the customer left the review, and, more importantly, how the agency responded to them, if at all.. Did the agency provide more information about the situation? Did they offer to help the customer further or provide a suggestion for a resolution? In some cases, the agency's response to a negative review might even be more helpful than a sea of positive reviews.
Location and Timezone
It's not unusual for agencies to work with clients around the world. In fact, many agencies employ people from all over, not just the area where they're located. But if you're in the United States and you choose an agency in Britain, you should be aware of how time zone differences will affect your communications.
It could mean that emails take longer to answer, face-to-face meetings are fewer, and instant, back and forth communication through phone calls or other means is limited to a small window of time. This doesn't necessarily mean that the project quality would suffer or you wouldn't have a good experience, but if you're the type of client that prefers using the phone to communicate, for instance, then choosing an agency closer to home would likely be the better option.
Pricing
Every business has a budget, and whether an agency can fit within that budget or you have a bit of wiggle room for adjustments is often the final determining factor of whether or not you do business with an agency. Pricing can be tricky, so most agencies don't list flat prices for services on their website. After all, each project is unique, and therefore the pricing is too.
Before you contact an agency to ask about pricing, set out a clear list of what you want them to complete. A 6-page website, 5 minute YouTube video, or 10 blog posts are a few examples. You might have to call around to several agencies if you've never worked with an agency before and are unsure about base pricing, just to compare rates.
What if I Decide HubSpot isn't the Best Option for My Website? Should I still Choose a HubSpot Solutions Partner?
Look, we get it. There could be a number of reasons why you don't feel like HubSpot is the right platform for your business. Maybe you've already invested heavily in another platform, like WordPress, and that solution is working fine for you and there's no reason to switch.
That's OK — not every platform is going to be the best choice for every customer, so flexibility is key. Some agencies that are a HubSpot partner can be overly focused on the platform itself, resulting in tunnel-vision when you dare suggest that there are other platforms out there that work just fine for a lot of businesses, yours included.
Another piece of advice is to make sure that the agency you choose aligns with your company's culture. Nothing is worse than choosing an agency before knowing if your ideas and their understanding of your company will meld, and can lead to poor working relationships and execution of deliverables. Take some time in advance to get to know the agency you want to work with to ensure that they will be the right culture fit.
At the end of the day, you need to choose what's best for your business. At Roketto, we love HubSpot, but we also have experience with WordPress and other CMS platforms, and we'll work with you to figure out the best direction for your new website.
Conclusion
When you're out there trying to make the best choice of a marketing partner for your business, it can be difficult to separate the wheat from the chaff and choose an agency that can really provide you with the results you're looking for.
When you choose a HubSpot marketing partner, you're getting the following benefits:
A company that is well-versed in using HubSpot's extensive suite of tools, as well as the peace of mind that if something does go wrong, the agency can contact HubSpot for support
Access to an extensive library of certified agencies that range from full-service to specialized, meaning it will be easier to choose an agency that will be able to accommodate your needs through the HubSpot Solutions Directory
Access to a wide range of services from website design and development, inbound marketing, customer support, IT, and more
Access to HubSpot training to enhance the HubSpot knowledge of your internal team
If you want to learn more about inbound marketing or just get advice, tips, and tricks on a variety of topics related to your business, check out our other articles.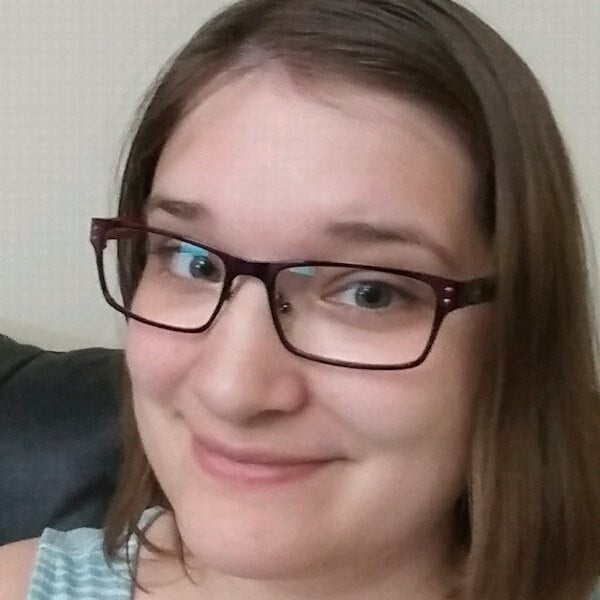 Lisa Hoffart is a professional writer with several years of experience crafting well-researched content for a wide variety of industries, from legal, real estate, technology, and more. Lisa is a huge technology geek that loves video games and computers. In her free time, Lisa enjoys sewing, crafting, and hanging out with her cat.