Are you struggling to stay afloat, drowning in the wake left behind by your competitors?
Or is your company sailing into the future, a wealth of leads coming to you?
Chances are you're somewhere in between, which I guess in this analogy is surfing the wake, not drowning, but not in the boat.
And you want to be in the boat, right? Hell, you want to be captain of the ship!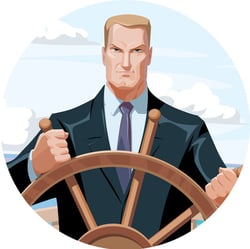 Well, here's the thing. Ship captains don't go running around town pushing flyers into the chests of passers-by in the hopes of filling up the cabins. No, their passengers come to them, because they know where they want to go, and they trust the ship and it's captain to get them there safely.
That's the logic behind inbound marketing, and this is why it's the future of lead generation; it puts the power of decision back in the hands of the customer.
A successful inbound marketing strategy channels leads to you (hence the name inbound), and the best part? Because they are inbound leads, they are far more qualified than those generated by outbound or interruption marketing.
So, are you on board yet?
Inbound Marketing Definition
Inbound marketing is a marketing approach that seeks to attract customers by creating "valuable experiences".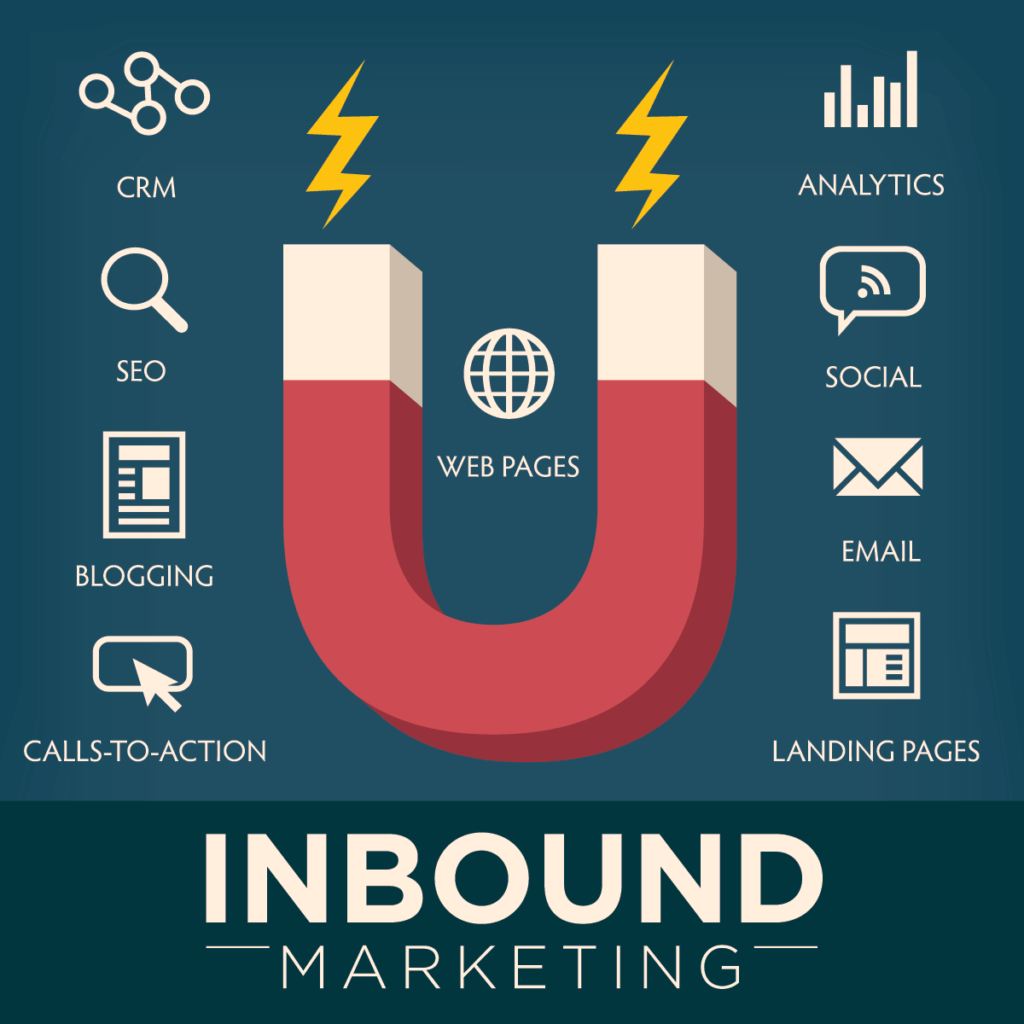 In essence, what this means is that inbound marketers use devices like content, social media and search engine optimization to attract potential customers, rather than interrupting them with advertisements and offers.
Pro Tip: The core idea is being able to be found when a potential customer is aiming to solve a problem that your company, service, or product solves.
Inbound Marketing vs Outbound Marketing
A helpful way of understanding how inbound works and the methodologies it is built on is by analyzing the differences between inbound and outbound marketing.
Unlike some other terminologies in the marketing world inbound and outbound marketing are easily understood simply by their names.
Inbound is about drawing prospects in, and being found when your potential customers are looking.
Outbound marketing on the other hand is about pushing a company's offering onto potential customers. This is often referred to as interruption marketing.
| Inbound Marketing | Outbound Marketing |
| --- | --- |
| Concerned with drawing prospects in | Concerned with pushing your offering outwardly |
| Is about earning attention | Is about buying attention |
| Marketers focus on educating | Marketers focus on selling |
| The most valuable content wins | The biggest budget wins |
What Is Inbound Marketing & What Does It Entail?
A successful inbound marketing strategy leverages three key techniques:
Content
Social Media
SEO
These three core inbound marketing tactics, while separate disciplines, are heavily intertwined. For example, much of the content you create (for example blogs), needs to be search optimized in order to be found!
Your social media campaigns will no doubt be supplemented by the content you're creating as well, so you can see how the three disciplines go hand in hand, and you can see how incredibly important a strong content strategy is to your success in inbound marketing.
Inbound Marketing Media Mix
Typically, inbound marketing strategies focus on Owned and Earned media, leaving Paid media such as social media ads and PPC tactics to the outbound marketers.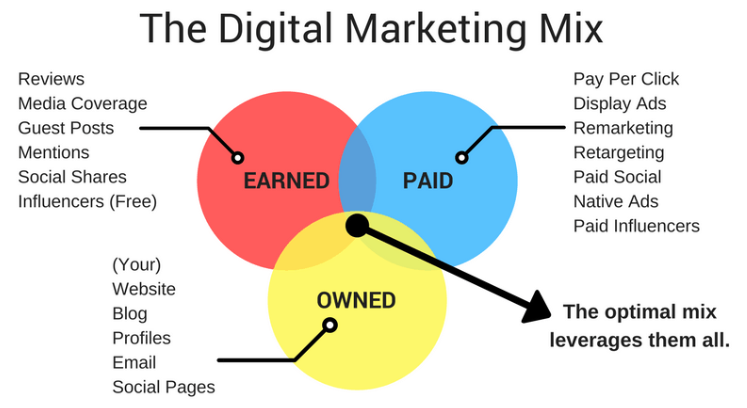 Owned Media
Owned media are the media channels your company has complete control over. That means you choose what to distribute, post or publish, as well as how and when to publish it.
This includes your company blog, social media profiles, and email marketing campaigns.
Earned Media
Earned media are, you guessed it, earned, as a result of the great work your business is doing. That might include digital PR, social media shares and mentions, reviews from your customers, or guest posts from high profile contributors.
Why Inbound Marketing?
Put yourself in your customers' shoes for a minute (are you as tired of hearing that phrase as we are?), and think about the two marketing methods and how they are experienced by you, the customer.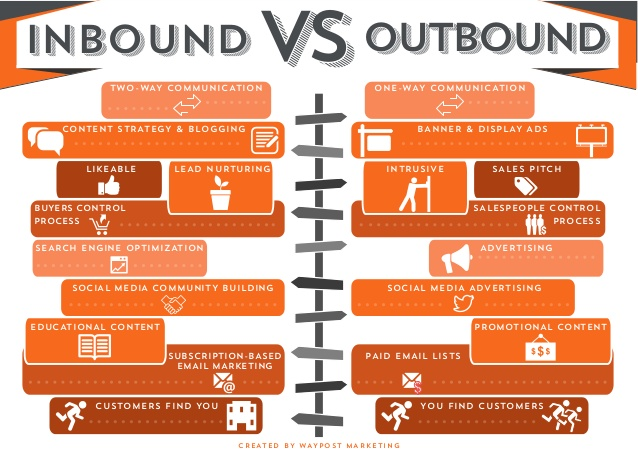 Image source: Waypost Marketing
Seems pretty clear that from the buyers point of view that inbound marketing tactics are the more favourable experience, right?
Well, not only does inbound marketing create a more comfortable and desirable customer experience, it's better for your business too! Here's why:
Inbound marketing reaches the right people, at the right time
Effective inbound marketing builds trust
Inbound marketing is more cost effective than other methods
Inbound Marketing Reaches The Right People, At The Right Time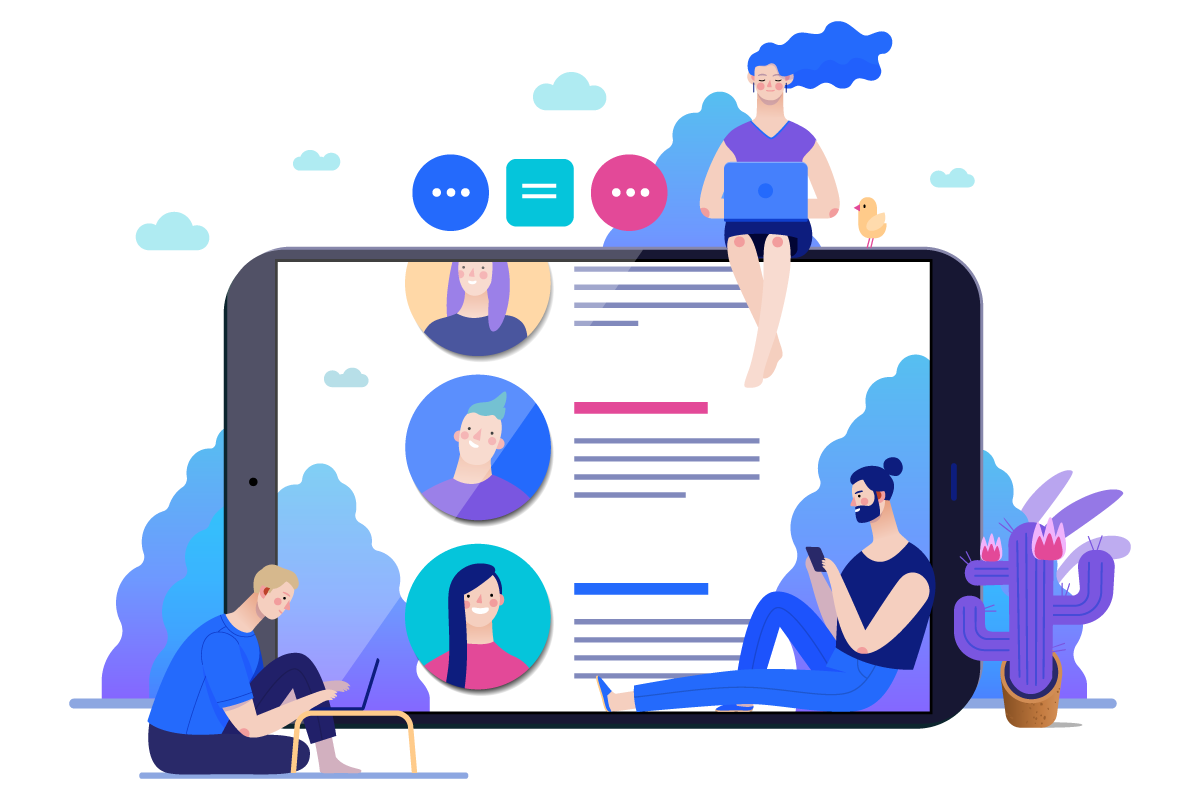 The biggest benefit of inbound marketing is that it brings customers to you. But not only that, it brings the right customers to you.
Traditional outbound marketing efforts spend thousands on billboards, magazine ads and radio promotions which reach hundreds of thousands of people, but only a small percentage of them are the right people.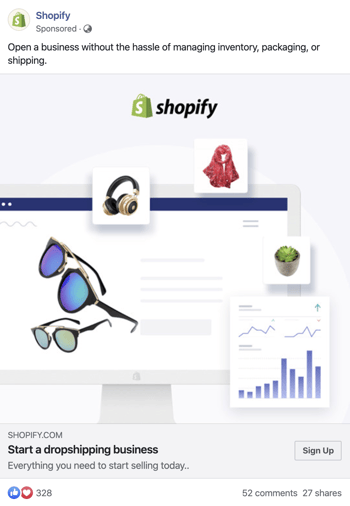 Think about it. Let's say you're a property development company building a new apartment complex, and you're calling out to early investors to purchase freehold units. Even though you've selected the best radio station for your advertisement based on listenership, the percentage of that audience that is
Listening at the time your ad plays
Is in a financial position to invest, and
Is actively looking to invest
Is incredibly low.
Conversely, an inbound marketing campaign that focuses on building valuable investment related content that ranks over time, complemented by development specific content at the point of release, is a far more valuable tactic.
That's because potential customers who are looking to invest, at the time where your investment opportunity becomes available, will be actively researching and are likely to come across your search optimized content.
You will have also acquired a relevant email database over time (as opposed to a paid list), that you can reach out to when the investment becomes available.
Sounds like the dream right? Well if you're serious about attracting the right kind of customers, you should start by creating personas for marketing.
Effective Inbound Marketing Builds Trust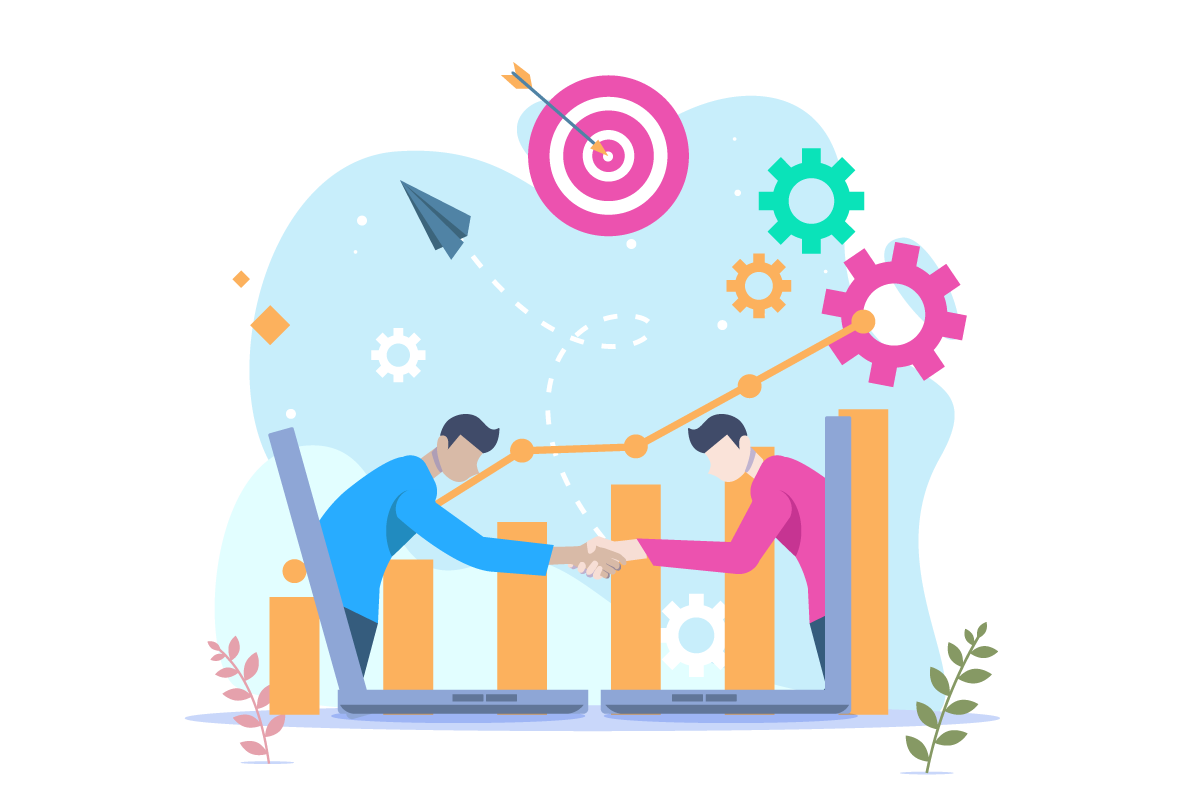 Because inbound marketing is all about providing valuable information as opposed to simply pushing a sales message, consumers begin to develop a long term relationship with a company and begin to see them as a trusted advisor and source of guidance.
It follows the age old concept used in both marketing and sales for years now:
Know
The customer has a problem or challenge, and they start searching for an answer. Maybe they come across a blog post of yours that discusses a few ways they can look to solve that problem. Now they know who you are.
Like
As the customer begins to use those tactics to solve their challenge, they become intrigued and continue research on the topic. They discover you are running a free webinar next week that might have some valuable insights.
The customer thinks "these guys seem to know what they're talking about". Now they like you, and hopefully, sign up to your email database or follow you on socials.
Trust
The customer watches the webinar which provides some solid, actionable insights. It also features a guest appearance from a high profile expert in the industry that the customer admires.
They start to receive more valuable info through your email campaign, and they begin to notice tangible changes in their life or occupation as a result of the guidance and advice your company has been delivering.
What's better is they haven't been hounded by a sales agent to hand over any money. Now they trust you, you're a friend, an advisor, a mentor.
Inbound marketing is so effective at building trust that 81% of U.S. online consumers trust advice and info from blogs, with 61% having made a purchase based on those recommendations.
Inbound Marketing Is More Cost Effective Than Other Methods
You'd think a marketing strategy that focuses on creating valuable and educational content, building trust over time, putting the power of decision in the customers hands, and drawing them into you, would be a pretty expensive effort. Right?
The thing is, the cost per lead generated by inbound marketing is on average a massive 60% less than outbound generated leads.
60%. More than half. If your company relies solely on outbound marketing tactics, and you switched that same yearly spend to an inbound marketing strategy, you could more than double the number of leads you generate each month.
Not only does this cost effective approach build trust and attract the right customers at the right time, but inbound marketing helps close deals in the SaaS funnel.
Types Of Inbound Marketing Channels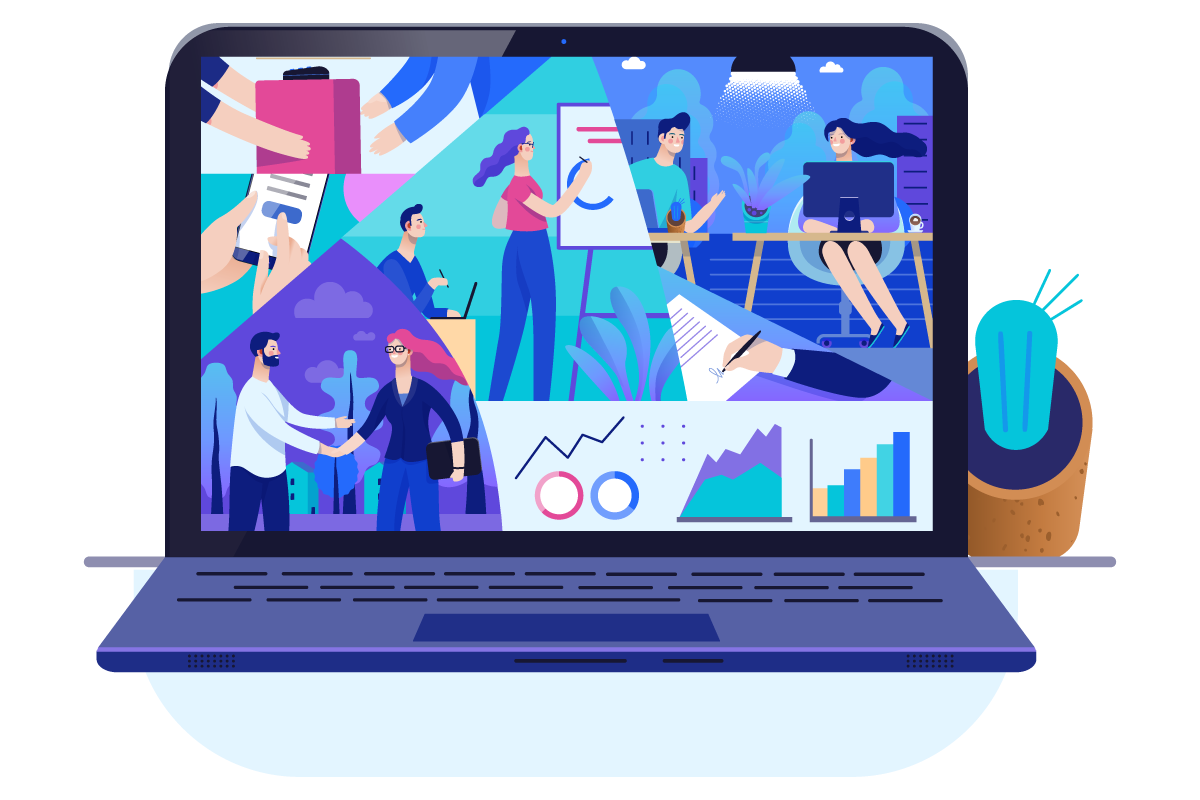 A successful inbound marketing approach is a multi-channel effort. It's not simply about writing a couple of awesome blogs and watching the leads roll in.
If you're dedicated to building a profitable inbound marketing campaign, you'll want to master each of these channels:
SEO
Your Website
Your Blog
Guest Blogs
Content Marketing
Social Media Marketing
Influencer Marketing
Email Marketing
PPC/SEM
Inbound Marketing Techniques
SEO - The Three-Legged Stool
Ah, our old friend, search engine optimization. The inbound marketer's not so secret weapon.
The thing is, SEO doesn't exist in a vacuum as it's own marketing channel. It is a concept embedded in everything you do when you create content for the web, as well as in the architecture of your website.
There are three components to a successful SEO strategy, often depicted as a three-legged stool.
Technical SEO
On-Page SEO
Off-Page SEO
Technical SEO
Technical SEO is concerned with the architecture of your website, and how easy or difficult it is for Google's bots to crawl and index your pages.
If those bots have difficulties finding your content or navigating your website, you risk that content not being indexed, and as a result, never showing up in search results.
Things like broken links, 404 errors, and long load speeds can contribute to issues with Google's crawlers (as well as a poor user experience. These are the types of issues the field of technical SEO is concerned with rectifying.
On-Page SEO
On-Page SEO is as the name implies, concerned with optimizing the content that is on your web pages. This includes landing pages, service or product pages, as well as your blogs and other content offerings.
The main area of on-page SEO you'll be looking at when developing an effective inbound marketing strategy is keywords.
At a high level, you're aiming to capture search traffic by ranking for certain keywords and phrases. When focusing on improving your on-page SEO, you'll be identifying opportunities to improve your pages rankings for desirable search terms.
This might include optimizing your website content, or focusing on writing new blog content altogether. Most likely, it will be a combination of both.
Off-Page SEO
SEO often gets a bad rap for being overly technical, difficult to understand, and shrouded in mystery. That's hardly the case here though.
Off-Page SEO is, of course, the practice of optimizing your website by looking at content that isn't on your pages. The most common practice of which is called link building.
When Google assesses your web pages against its authority algorithm, it takes a number of things into account. One of which is the number (and quality) of websites that are linking or pointing to your page.
This is kind of like referencing in the academic world. Google looks at the links and goes, "hey, all of these websites are referencing this page, it must be relevant".
Building links can be difficult (not a lot of businesses want to direct traffic away from their website), but one approach that can help boost your rankings is publishing some guest blogs. You'll learn about this soon.
Your Website
In an age where 85% of customers perform research on the web before buying, your website is more important than ever. It's essentially your shop front, even if you aren't directly selling online.
Your website can (and should) be one of your biggest lead generators, but it takes some time and effort. If you really want to make your website a lead generation machine, then you need to make sure it is:
Mobile Friendly
Fast
Conversion-focused
Packed with quality images
Make Your Site Mobile Friendly
In 2018, the percentage of web pages that were accessed on a mobile device tipped over the 50% mark. This was no anomaly either, mobile-based traffic has long been on the up.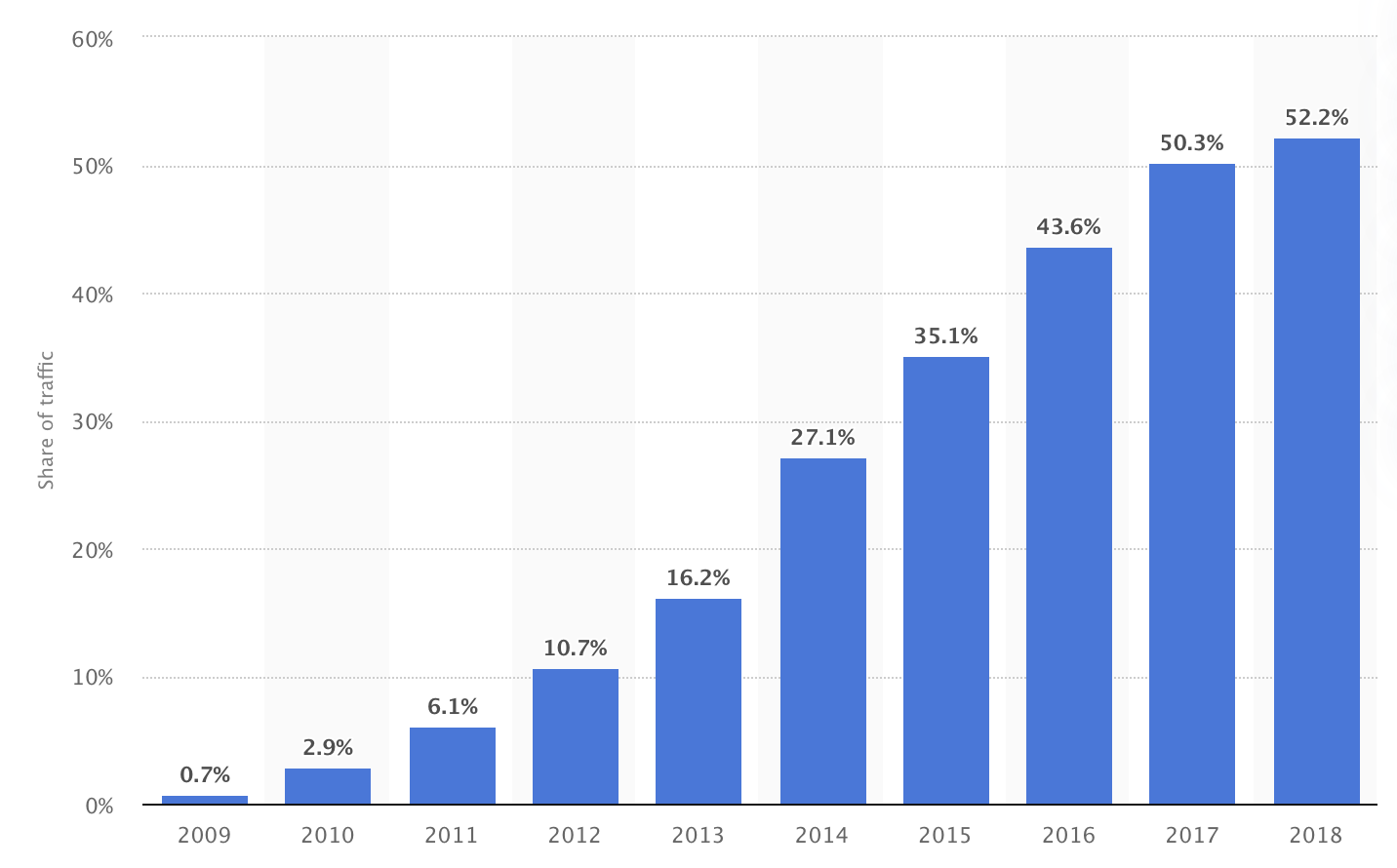 Image source: statista.com
If your website isn't mobile friendly, more than half of your traffic is going to have a hard time. That's not conducive to building a lead generating machine, or to creating an effective inbound marketing strategy.
Fast Websites Convert, Fast
There's nothing more frustrating than opening up a web page and starting at a blank screen. It's even worse when that screen is black and you're faced with your own reflection…
Load speeds are a major contributor to bounce rates (the percentage of website visitors who click out after only accessing one page). Here's the crazy thing: according to research by Google, more than half of mobile page visitors will leave the site if it takes more than 3 seconds to load!
So it's not just Google's bots who care about efficiency.
There are a lot of reasons why your page might be loading slow. Maybe you have a particularly large image or video displayed, too many HTTP requests, or a bunch of intrusive, slow loading pop-up ads.
Whatever it is, you should aim to get your page load speeds below 3 seconds. As you develop your inbound marketing channels you'll be looking to direct traffic here, which could be a waste of time and money if your site is slow.
Get Your Site Converting Like Crazy
You've done the hard work and managed to drive traffic to your website, but inbound marketing doesn't stop there.
Ultimately, you want to turn that traffic into leads, right? Well, if that is the case, you'll need to look at your call to actions and lead generators.
One of the most common ways to do this is offering a free content upgrade in exchange for contact information like an email address.

This is often referred to as gated content (content that is hidden behind a gate), and is a great way to generate leads, while sharing valuable expertise with your prospects.
You can embed CTAs like this within your website pages, or, you could utilize a pop-up. A common approach to this is the exit intent pop-up, which appears when the user's cursor heads on it's way to the exit button.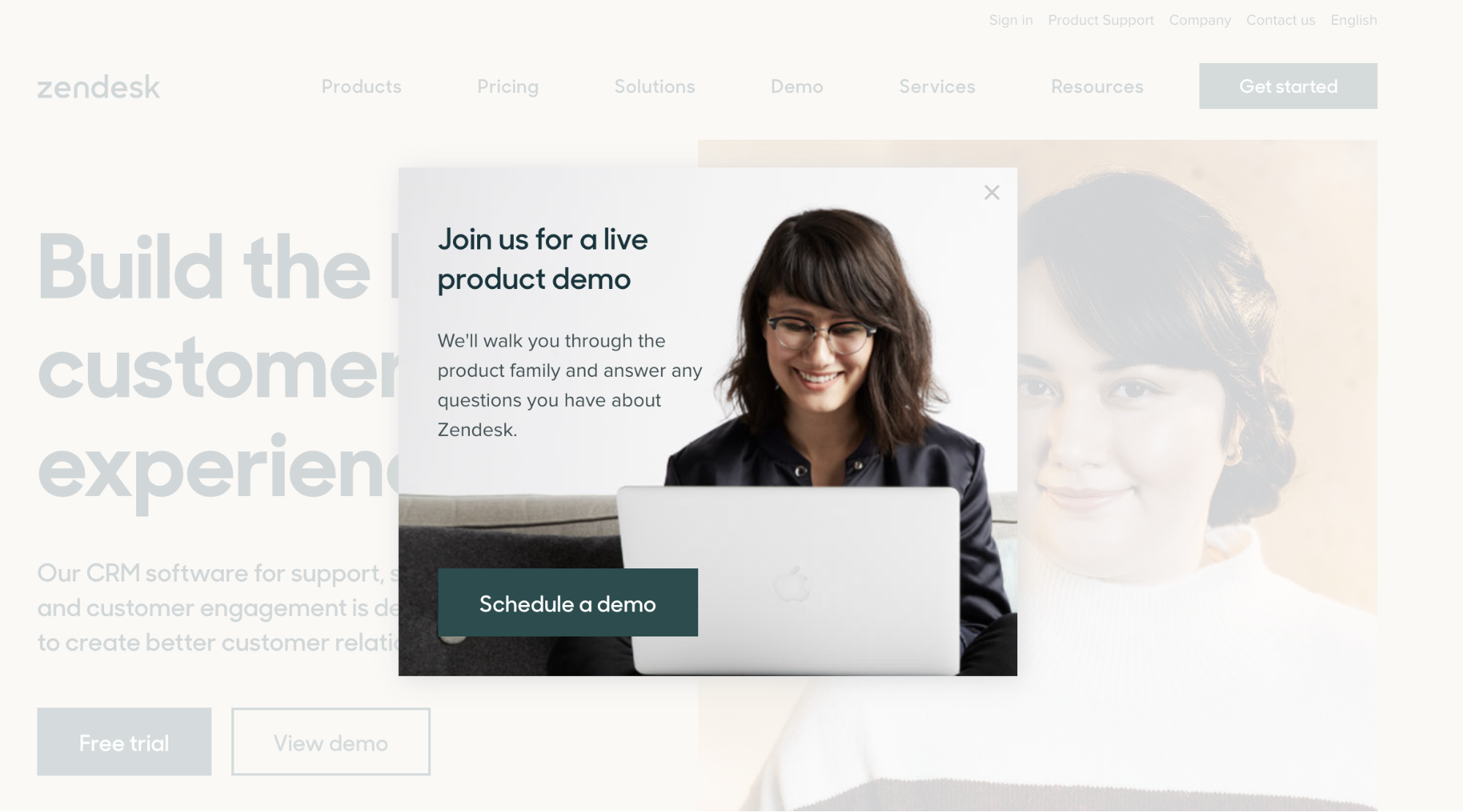 Image source: zendesk.com
Remember how we said your website is basically your shop front? Well when you walk into a shop, it's not uncommon to be greeted by a salesperson or customer service rep. Chatbots are the online equivalent to this, and are becoming increasingly popular.
They allow you to set up answers to some common questions that your website visitors might have, and also act as a lead generator where they aren't able to resolve queries up front.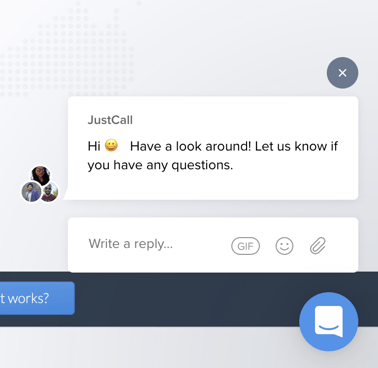 Image source: justcall.io
Using High Quality Images
There's no excuse for low resolution images these days. We all have access to an abundance of high definition stock images, and can take amazing HD pics with our phones.
Because of this, consumers have come to expect high quality images. In fact, 67% consider HD product images to be "very important" in choosing and buying a product.
Travel bloggers have been taking advantage of this principal for sometime now, using high quality images to attract prospects and generate affiliate sales.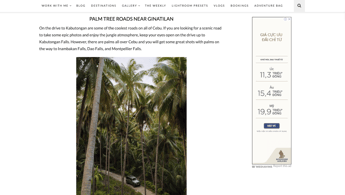 Image source: journeyera.com
Your Blog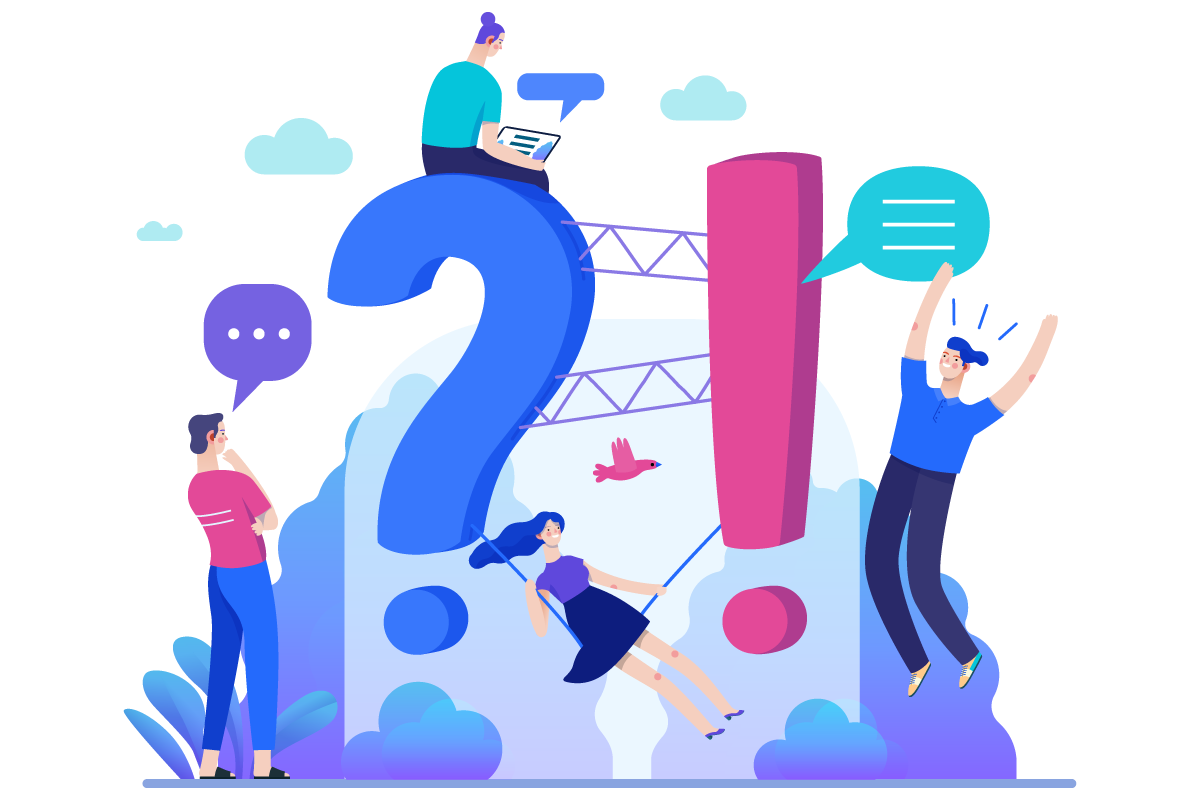 When it comes to inbound marketing, your blog is your best friend.
Blogging gives you the ability to share your industry expertise, develop your brand, and boost your website rankings, all in one fell swoop.
But your blog should more than just a selection of loosely put together articles that share a few words on things you're interested in. Before you let those fingers loose on the keyboard, you should spend some time defining a blog strategy.
Because you've already been working on your SEO and keyword strategy (you have been working on it haven't you?), you should already have an idea of where some gaps exist in your authority and rankings. This can be a great place to start for blog ideas.
If you really want to provide value though, you want to find the overlap between the keywords you want to rank for, and what your customers actually care about.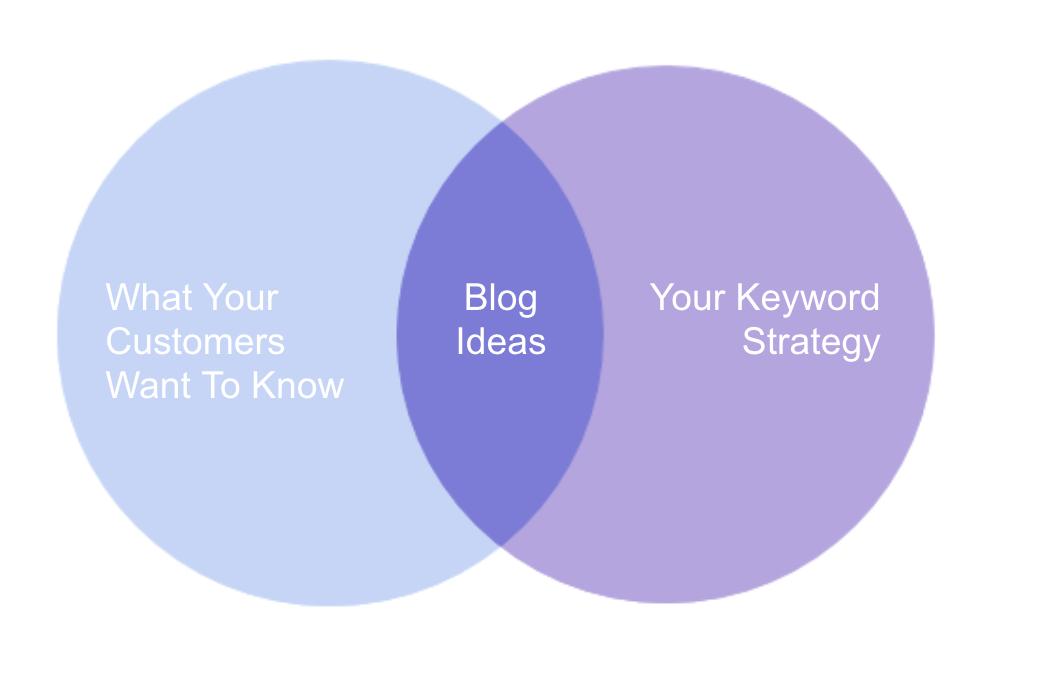 If they want to know about it, they'll be searching for it! And if they're searching for it, and you're ranking for it, you're winning!
Here are a few ways you can find out what your prospects want to know about.
Web Based Research

Check out question and answer sites like Quora, Yahoo Answers, Reddit
Look at what others are writing and ranking for
Scan social media - yours, and your competitors
Google search autocomplete & related searches

External

Call and interview your customers
Design a survey with a giveaway attached
Find some non-customers (leads), and interview them

Internal

Talk to your sales team
Talk to your support team
Review historical data such as chatbot engagement, support tickets, email contact etc
Using Guest Blogging As An Inbound Marketing Channel
Guest blogging is about contributing a valuable post to someone else's website. This might seem counterintuitive; why would you want to help grow someone else's site?
The win here is in getting a link from that blog post to your own website, strengthening your link building program and driving traffic through to your page(s).
You'll need to be strategic about this though, and focus on guest blogging opportunities that will deliver some real wins for your website. This means searching for websites that have strong domain authority scores, and a regular traffic flow (and lots of it!).
It goes without saying that you should only guest blog on sites that have a relevant audience to your company, but you should also look for opportunities that have engaged readers. These are readers that are commenting on posts, or sharing them on social media. If readers are engaging, it's more likely that they'll actually click through to your website.
Content Marketing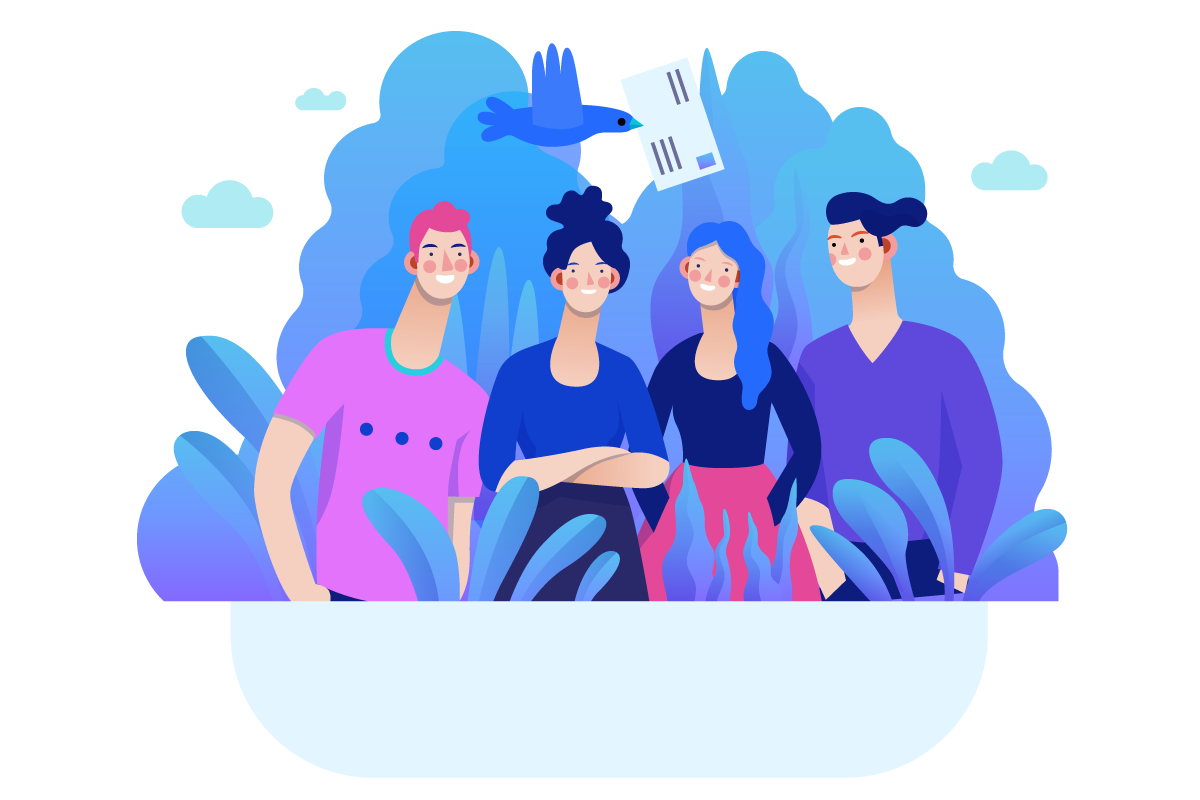 On-page content, blogs, and guest blogging efforts are all part of the world of content marketing, but that world extends far beyond the humble blog.
The thing is, buyers love content. Whether you're selling to end consumers, or operating in the B2B space, your buyers are consuming content day in, day out. The best inbound marketers are using this to their advantage, and experiencing 20% annual growth in website traffic.
Your inbound marketing program should include a variety of content types, such as:
How-to guides
Video content
Webinars
Ebooks
Infographics
Case studies
White papers
Social Media Marketing
Unless your company sells wooden wagon wheels to Amish cart owners, chances are your customers are on social media at least once a day. Successful inbound marketing techniques take advantage of this.
You've been working hard on building a high-converting website, and you've developed some quality content. Now it's time to use social media to get that content out there.
Pro Tip: Where outbound or interruption marketing would use paid advertising to generate leads from social media, what you want to do is build a loyal audience that engages with your posts on a regular basis.
This will take some time to build up, but the important thing is that you keep at it and post consistently to gain traction. Engage on other people's posts as a way to establish your presence and grow your audience, and share or re-tweet where relevant.
Participating in industry specific Facebook groups is a great way to let people know who you are, and show them what you know. Trying running a campaign such as a photography competition to promote engagement with your page.
As your audience grows, you will start to see more engagement with your posts, which leads to more traffic and in turn better rankings, and more leads. Sharing of your content can lead to backlinks too; we told you SEO is a part of everything you do.
Influencer Marketing
Once the dark horse of the marketing world, influencer marketing has shed its image of inauthenticity and become widely used as part of an inbound marketing strategy.
The truth is, influencer marketing has been around as long as advertising itself; celebrity branding dates back to the 1760s.
The principle of influencer marketing is to leverage an existing audience (the influencer's) by having said influencer endorse your product, service, or company.
Finding an influencer to represent your brand is a fairly fluid and social process:
Find and follow influencers that are active in your network or industry
Start engaging with them, comment on their posts, share or quote their efforts
Reach out to them directly and discuss your opportunity
Email Marketing
Don't let anybody tell you email marketing is dead. Email marketing is alive and kicking, and if you use it right, it could kick your inbound marketing strategy into overdrive.
Get this: email marketing averages a return of $42 for every $1 spent. Tell Warren Buffett you made a 4200% return on investment and he'd probably have a heart attack.
So how can you make this crazy ROI work for you? Well, to be truly successful in the email marketing game, you have to have an audience to market to!
Growing Your Email Lists
There are a tonne of ways you can grow your email list, and in turn grow your email marketing success.
Encourage people to share and forward your emails
Put links in your email signatures
Use gated content to capture emails
Create an online contest using social media
Add a CTA to your Facebook page
Use a welcome pop-up on your website
Create an email course
Use an exit intent pop-up on your site
Attend a trade show and collect emails
Host a webinar
Offer a discount on sign-up
Using Your Email Lists
What use is having a massive audience if you aren't communicating with them? The 4200% ROI doesn't come from nowhere. Here's what you need to do to turn those email addresses into customers:
Send GREAT content
Keep it short - people hate tonnes of text
Use email marketing software to manage compares and track results
Segment your audience - you probably have more than one customer persona
Test different send times to see which is most effective
Don't send a full blog, send a snippet with a link and increase your site traffic
PPC/SEM In Inbound Marketing
Although search engine marketing (a.k.a pay per click or PPC, or paid search) is a paid activity, it isn't considered interruption marketing as the ads only appear when the prospect is actually searching for something.
So, we inbound marketers are taking this one for our own.
Ideally, all of our prospects would find us organically. Reality is, it takes some time to rank. Search optimization isn't built in a day, but paid search can be. SEM ads are what show up at the top of a Google search with the word "Ad" beside them.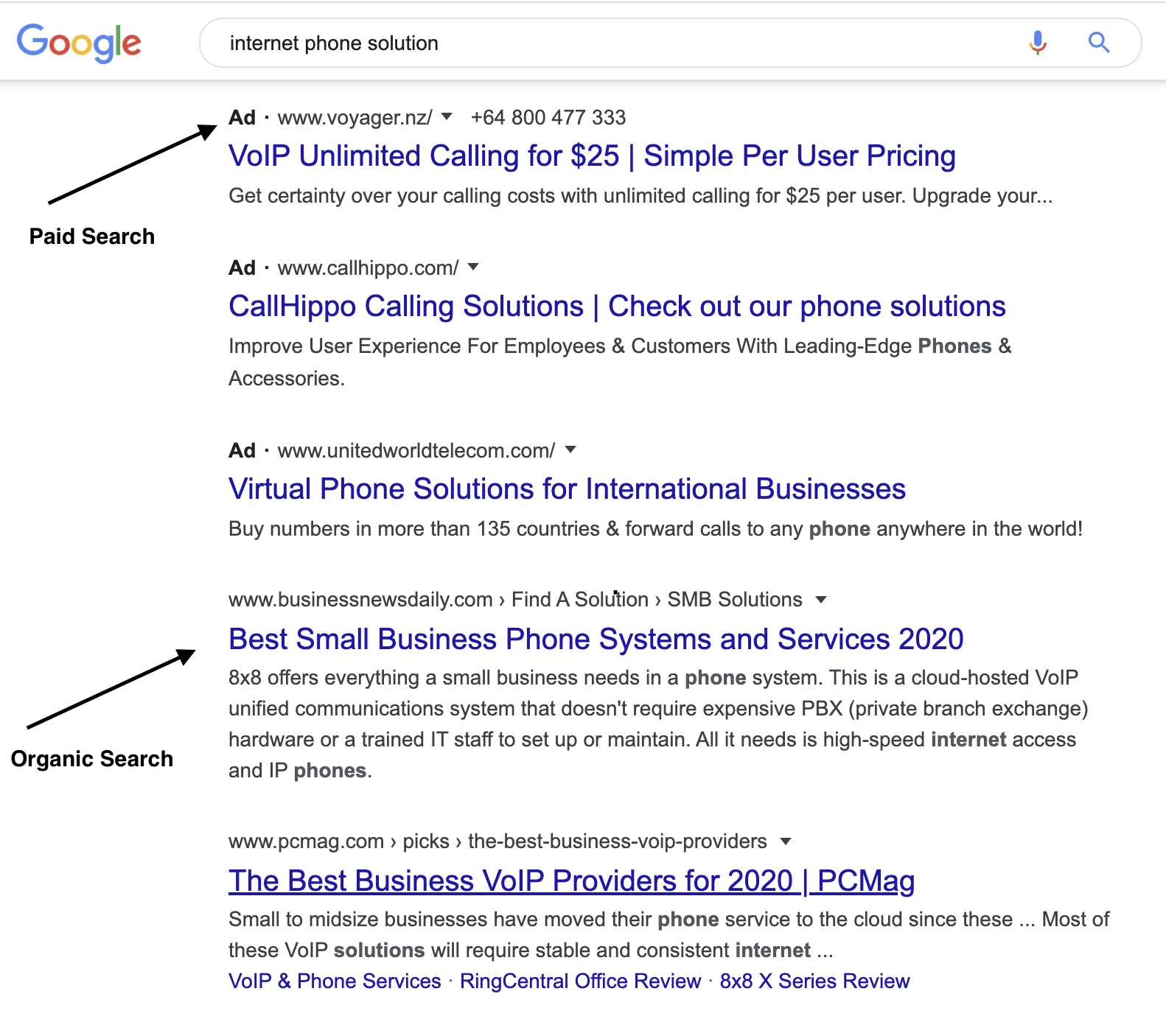 When developing an online inbound marketing strategy, SEM tactics can be a great place to begin as your web authority improves.
Inbound Marketing and Sales - Working Together
One of the greatest things about inbound is the integration between sales and marketing.
In the outbound sales world, salespeople are cold calling into prospects that may not have ever heard about your brand. In inbound sales, prospects already have a degree of qualification, given that they have chosen to engage with you.
The general flow of leads here is from marketing to sales, where the efforts of the marketing department turn information qualified leads into marketing and then sales qualified leads, before handing over to the sales team to work their magic.
At this point, the prospect has been in the funnel for some weeks (or months), and is probably at the 'purchase' stage of the buying cycle. Which means great things for your sales team, as they are focusing on highly qualified leads and they can close, close, close.
As a result of this time in the marketing funnel, your marketing department can also supply sales with highly relevant information, such as the types of content the prospect has engaged with, to help your salespeople engender more quality conversations.
This information flow goes both ways though. Not every prospect will close and turn into a customer. They might go dark on your salesperson, they might decide now isn't the time to buy, or they might purchase elsewhere. Sales can pass this information back up to marketing for further lead nurturing. It's a win win scenario.
Summary
Of course, outbound marketing and sales efforts have their place, and for many companies outbound is a smart option. But it's hard to argue that inbound doesn't create a better customer experience.
It's about putting the power back where it should be, in the hands of the consumer. And if that means happier, more trusting customers that come to us when the time is right to buy, who are we to complain?
Inbound marketing is a huge field though and one which is rarely walked alone, so you should consider what to expect from an inbound marketing service
Need Help?
Does inbound marketing have your head spinning? Roketto is one of the most recognized inbound marketing agencies in Canada. We develop content for all stages of the funnel, rather than simply focusing on top of funnel prospects. Get in touch here, and let's talk.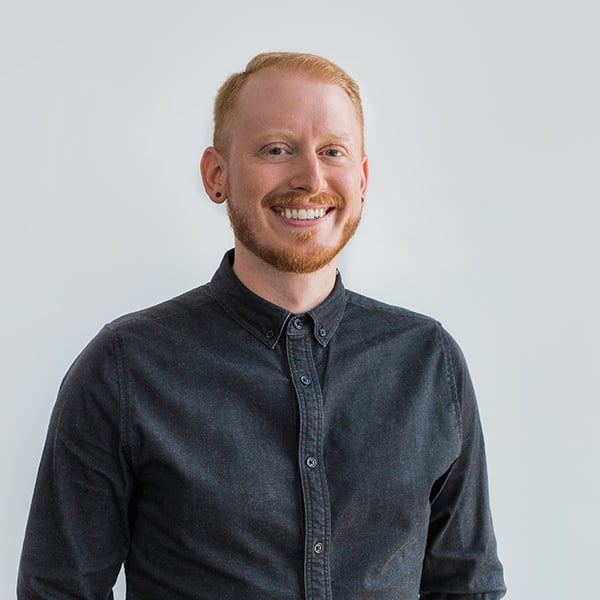 Ulf is one of the co-founders here at Roketto. His passion shines brightest when tasked with increasing business growth through inbound marketing. If you want to talk strategy, give Ulf a shout and you're likely to see him spark with excitement.