As a rather modest inbound company that started in 2004, HubSpot was founded on the realization that consumer behavior around buying things was experiencing change — namely that people were no longer responding to the in-your-face advertising that was the standard way of reaching people for so long.
In fact, one could marvel at how adept people have become at ignoring interruptive marketing tactics like the universally loathed pop-up ads (which the creator has even apologized for inventing) so the founders of HubSpot stepped in a) create a user-friendly inbound marketing platform, and b) remind marketers that the best way to reach their customers is through actually focusing on customer service, rather than rapid-firing them ad after ad after ad.
Over time, this neat little inbound marketing platform grew to include sales, web development, social media, and more and continues to carve its way into every company's tech stack.
As Hubspot has made a name for itself in the online space, it makes sense that experts of the platform would emerge to help those who need assistance with their HubSpot environment, whether they are just getting started or have an entire business' worth of information stored on the platform.
HubSpot consulting services are offered by companies who know the software inside and out and can help you use the software to its fullest by helping you develop the fundamentals of your marketing, sales, and customer service strategy, as well as advising on any technical aspects.
Let's take a closer look at the five main types of HubSpot consulting, including inbound, professional services, customer training, and migration services, and outline what each one means and why getting consulting in these categories is beneficial to your business.
What is HubSpot Consulting?
Your first thought when thinking about HubSpot consulting might be someone who helps with setting up HubSpot for you, but it's actually much more than that.
A typical agency offering HubSpot services will assess strategies surrounding:
Sales
Marketing
Customer service
Web Development
It's possible that your HubSpot Consultant could be a specialist in all of these categories, but more likely they will be an expert in just one of them.
Why? Well, someone can be a mechanic, but chances are they won't know how to fix both cars and airplanes, so it's best to stick with what you know. Alternatively, you likely wouldn't want someone who only has expertise fixing cars to fix an airplane. Unless, you know, you really, really want to make that trip to Mexico happen.
Whether you opt for a jack-of-all-trades or an expert in a specific category, a HubSpot Consultant will help you create executable strategies, mainly by listening to your goals, learning about your company, and analyzing what has worked for you in the past and what has not.
Why Go With a HubSpot Consultant Over Someone Else?
There are several reasons you should choose HubSpot consulting services over other specialists, including:
If you use HubSpot and want someone with an expert understanding of the platform
A HubSpot consultant can help you use the HubSpot platform to its fullest potential
You've just gotten HubSpot up and running for your business and need advice on how to use the platform
Realistically, HubSpot is so robust that it's unlikely you'll be able to fully utilize all the available tools it provides, at least right away. Even if you take every single course available in the HubSpot academy, it's unlikely that a person new to the platform would be able to take full advantage of everything immediately.
Think of another program that takes people years to master, like Adobe Photoshop. Sure, a newbie can hop in and do some basic photo editing, but it takes years, and often a lot of training, to fully master the program.
The same goes for HubSpot.
Here's a quick comparison table to help you visualize the difference between a Hubspot Consultant versus a regular Consultant:
| | |
| --- | --- |
| HubSpot Consultant | Regular Consultant |
| Is an expert in HubSpot | May or may not be familiar with HubSpot |
| Has various HubSpot Certifications in the categories they specialize in | Likely doesn't have HubSpot Certifications or hasn't kept up with them if they don't work with HubSpot every day |
| Can help you develop business strategies that use the HubSpot platform to its fullest potential to help you manage and scale your business | May be able to help you develop strategies using HubSpot, but not to the same expert level as a HubSpot Consultant |
So if you're currently using HubSpot or are wondering if it's the best option for your business, a HubSpot consulting service can help you make that decision.
What Does a HubSpot Consultant Do?
According to HubSpot themselves, a Hubspot Consultant can help you tailor the software to attain strategic goals and grow your business. These may be done in a number of ways depending on what projects you need to be completed, such as devising and implementing marketing campaigns and improving the quality of your sales procedures.
From a marketing perspective, a HubSpot Consultant teaches clients how to bring visitors to their sites organically. They work with clients to identify the best marketing channels for their business, set up conversion tracking and measure success, and find ways to improve conversions. HubSpot wants to teach each client how to succeed by using methods that are proven to work.
In other words, a Hubspot Consultant provides advice and direction on strategies that help your business serve your target audience, all while using industry best practices.
5 Types of HubSpot Consulting Services
As we mentioned before, HubSpot is a robust platform, so it's no surprise that there are consulting experts that specialize in all different areas of the system. While this is not an exhaustive list of each type of HubSpot consulting you could possibly get, it does cover the main areas.
HubSpot Technical Consulting
HubSpot technical consulting focuses on providing insight into the more technical side of your business, focusing specifically on HubSpot and ensuring that the platform is serving your sales, marketing, customer service, and web development efforts appropriately.
Like other facets of HubSpot consulting services, the technical side demands careful assessment of your business or organization, including what is working now and what needs to be improved, as well as what new elements must be developed on your HubSpot platform to better serve your corporation's goals.
A HubSpot Technical Consultant can serve your business by providing services related to:
Custom design work within HubSpot
Training with regards to web development, system administration, and more
Creating or improving technical processes and providing documentation
API implementation
Migrating to HubSpot from another CMS
Troubleshooting technical issues
For example, let's say you're a company that's looking for support with a custom integration into the HubSpot platform. Some integrations can be straightforward, but if you're needing to integrate proprietary software into the system or deal with a more complex application in general, it's likely that you'll need support from a HubSpot Technical Consultant or Agency. This individual or agency is typically responsible for not only understanding your needs for the HubSpot integration but also ensuring that the back-end stuff — namely the code and architecture — is rock-solid.
In short, a HubSpot technical consulting expert ensures your business will be able to execute your more nerdy projects with ease, meaning you can rest assured that the background of your HubSpot environment will continue to hum along smoothly.
HubSpot Inbound Consulting
Do you use Hubspot for your website but aren't exactly an expert in inbound marketing? Do you want to execute or create an inbound marketing strategy, but don't' have what you need to get started? That's where Hubspot consulting comes in.
If you reach out to a HubSpot Consultant, you can expect that they will provide advice and information on your company's inbound marketing efforts. You'll have to narrow down exactly which inbound marketing services you need, but a typical strategy includes things like website SEO, content marketing, and social media.
For example, picture a company that's trying to gain leads through their website showing up on search results. So far, they've been spending what seems like a bottomless pit of dollars on Google Ads, because as soon as they stop pouring money into it, the leads drop like flies.
One reason why this could be happening is that this company doesn't have a holistic marketing strategy. After all, Google Ads is just one slice of the marketing pie, there have to be other efforts filling out the other pieces. It sounds like this hypothetical company could use an organic content strategy if they want to show up in search results without spending all their budget on Google Ads, for example. In truth, there could be a number of reasons why leads drop off once Google Ad spend stops, and in this case, that's what a HubSpot Inbound Consultant is there to find out.
Remember, inbound marketing is about attracting and delighting customers through content, so the HubSpot inbound consulting service that you choose should be more than capable of helping you with that endeavor.
Sales Consulting
Perhaps the biggest issue that most sales teams face is managing leads, including keeping track of customer touchpoints and ensuring that each lead moves through the sales pipeline at a steady pace.
Regardless of how complicated your sales pipeline is, the fundamentals still hold true: customers enter your pipeline and then exit it. Whether that exit is because of a sale or not is another story.
With any pipeline, customers typically enter from the awareness stage (where they realize they have an issue or pain point that needs a solution) and then move down from there to the consideration stage (they research their issue and gain a better understanding of what they need to solve it) and finally they arrive at the decision phase, which is where they decide whether to buy your product or not.
While the HubSpot sales hub provides one place to manage every aspect of your sales process, it won't magically fix a messy pipeline.
For example, if a customer verbally agrees to a $5,000 contract, but forgets to sign the paperwork, preventing the project from moving forward. With an organized pipeline, the relevant salesperson and any other stakeholders in the project would see the missing critical step, and promptly contact the customer to get them to sign the paperwork.
This may seem like a small step that would be unlikely to be missed, but consider that the more complex a sales process is, and the more stages there are in your pipeline, the easier it is for seemingly small (but still critically important) tasks to get overlooked.
A HubSpot consultant that specializes in sales will be able to look at each stage of your sales pipeline and help you identify any roadblocks that prevent your customer from moving forward.
Customer Training Consulting
If you're really going to lean into using HubSpot for your business's operations, then hiring a HubSpot Consultant focused on training members of your team to manage different aspects of the platform is likely something you're going to want to do.
That way, if something goes wrong or needs to be tweaked, you'll have internal team members with the knowledge to make changes to HubSpot as necessary.
HubSpot offers extensive virtual customer training focused on their different software hubs, which provides a good foundation for getting started with each facet of HubSpot. Together with a HubSpot Consultant, employees can take this foundational knowledge and expand upon it to whatever level you want them to.
For example, you may want your marketing manager and maybe a few key members of your marketing team to learn the fundamentals of the HubSpot marketing hub, so they can make small process and procedural adjustments in the system as necessary. However, they may not have the time or resources to completely oversee every aspect of the system, meaning that they'll still need additional support from a HubSpot Consultant.
On the other hand, you may want your internal team to have complete control over the maintenance and functionality of the entire HubSpot system or just a portion of it, in which case you would hire a HubSpot Consultant to train and prepare your team to take on this ongoing task.
Migration Services Consulting
Migrating data from one system to another is much more than just data transfer.
Whether you're using the full HubSpot CRM or just one of the software hubs, you'll want to ensure that the data from the tools you've used before gets successfully transferred to HubSpot. This is where migration services consulting comes in.
Let's say your business has outgrown your current CRM, and you need to transfer all your customer data and sales process, and pipeline information to HubSpot. You could do this manually by exporting sets of data, but the nuances involved in ensuring that data that's uploaded into HubSpot is sorted and categorized properly might be best left to a HubSpot Consultant, even if it's just to reduce the amount of time the migration will take.
Also, your HubSpot Consultant would likely be able to help you with automations and rules, so that incoming leads get placed with the right salespeople, for example.
3 Reasons You Should Use a HubSpot Consulting Service
Wondering why you should go with a HubSpot consulting service? Here are three main reasons:
Streamline Processes
It's easy for processes to become convoluted and bogged down with unnecessary steps. Likely one of the reasons you decided to go with HubSpot in the first place is to help make even complex company processes more streamlined and efficient, which is where a HubSpot Consultant comes in.
With expert knowledge of the platform, your HubSpot Consultant can review each of your company processes and determine how to set up HubSpot to make improvements.
For example, let's say it's currently up to the salespeople to reach out to new leads once they enter your sales pipeline — which means they are responsible for the first point of contact every time. While that seems ok from the outside, it's common knowledge that leads need to be contacted as soon as possible, otherwise, there's a risk of losing the sale. Using HubSpot, an automated email can be set up to be sent out to a new lead immediately, removing the burden of being the first touchpoint for a busy salesperson. This means the new lead is engaged immediately, and the salesperson can build off of that first engagement through a phone call or other means.
Here's another example. let's say that your copywriter typically makes a document with meta descriptions and title tags for client webpages, and then your web developer copy/pastes that content into the relevant pages. With HubSpot, the page editor is so straightforward and easy to use, that the copywriter can simply go into the page editor and enter the meta description and title tag for each page themselves. This saves time with both development and copywriting.
Remove Roadblocks
Sometimes, unintentional roadblocks appear in processes that prevent projects from humming along nicely. A HubSpot Consultant can identify these roadblocks and use the HubSpot platform to alleviate them, often making work more efficient.
For example, let's say that support tickets often get backed up because the current process has them set up on a "first come, first served" basis. This means even simple issues can get pushed to the back of the line, compromising customer satisfaction.
What your HubSpot Consultant can do is help you set up automation so that support tickets get distributed to the right reps at the right time. This means more complex issues could get sent to more senior reps, removing the need for a rep to manually escalate a ticket. Simple issues could be set up with automatic email or webchat responses, freeing up time for reps and helping customers get the information they need quickly and easily.
Get the Most out of the HubSpot Platform
If you're paying for a piece of software, you'll want to get the most out of your experience. A HubSpot consultant helps you get the most out of the HubSpot platform by using their expertise to create personalized solutions that work for your company.
Every company is different, and it often takes someone who really knows the HubSpot platform to tailor the software to meet individual company needs. When someone knows the platform well, they can use their knowledge to come up with out-of-the-box solutions that help your company be more efficient and provide a better experience for both employees and customers alike.
Conclusion
The five major HubSpot consulting services are technical, inbound, sales, and migration. Each of these services aims to help your company get the most out of the HubSpot platform through streamlining processes, removing roadblocks and providing innovative solutions to make company operations more efficient.
As a HubSpot Partner Agency, Roketto has demonstrated our ability to help companies who use HubSpot, or onboarded companies to the website portion of the platform when we used our expertise to determine it was the right choice for them.
We should also mention that we've gone the extra mile to become HubSpot certified, which is basically a stamp that says "we know what we're doing with HubSpot, and here's proof".
Want to learn more? Check out our inbound marketing strategy for more information.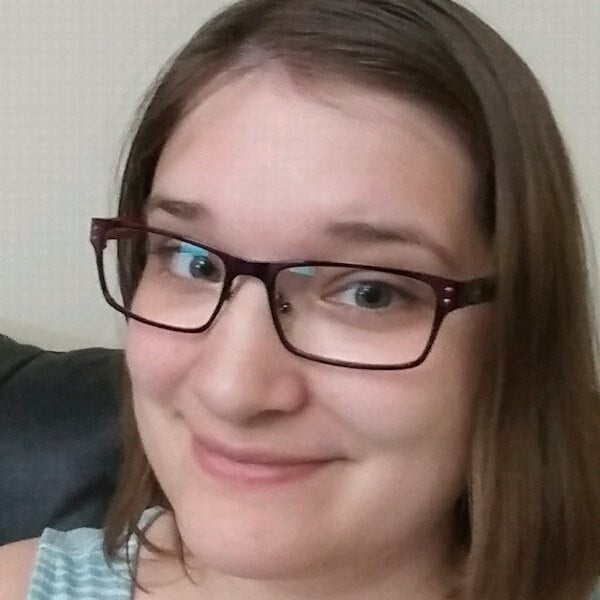 Lisa Hoffart is a professional writer with several years of experience crafting well-researched content for a wide variety of industries, from legal, real estate, technology, and more. Lisa is a huge technology geek that loves video games and computers. In her free time, Lisa enjoys sewing, crafting, and hanging out with her cat.