What It Can Do For Your Business
Let's say you've dipped your toes in the waters of digital marketing. Maybe you're sending e-newsletters, you've boosted a few posts on Facebook and you've even tried Google ads. You can see that even though you're a business operating here, it's easy and valuable to be getting customers out there. Now you're in a place where you're thinking, Wouldn't it be nice if I could generate more leads, shrink the sales cycle and monitor all that activity (without spreadsheets and sending emails manually)? Welcome to the world of marketing automation. Before we get too far into how marketing automation works and why businesses can and should be leveraging it, let's be clear about what it is: Marketing automation uses software to generate hot leads, warm them up to your product or service, and usher them to the checkout. And unlike a lot of other forms of marketing, marketing automation is designed to react to the unique behaviour of each customer for marketing that's not just automated, but completely customized.
Getting Started

There are a number of different ways you can put marketing automation to work for you. Here's one example of how it begins:
Mrs. Kelowna's name is added to your marketing list.
She gets a lead score based on criteria you specify to tell you how likely she is to buy.
She receives a lovely little email (automated, of course), to thank her for signing on board and while we're at it, let's send her images of the bed frames or hanging baskets or wine tours she was looking at one your website.
Now Mrs. Kelowna gets the feeling you're taking the time to get to know her and offer an impressive customer experience. This is why people choose to buy from great businesses like yours—online or in person, and marketing automation is another way for you live up to that expectation.
Take Your Business Further & Faster with Marketing Automation

How? Well, here are just a few ways you can continue nurturing that relationship and leveraging the power of marketing automation:
Get to know them. Send surveys about their experience, request ratings or ask for reviews to keep them engaged.
Promote smartly. Use your list of customers who've been eyeing specific products and advertise sales to them.
Inform the masses. Are you moving? Adding a new service? Sponsoring a charity run? Tell your customers what you're up to with simple, automated updates.
Find their triggers. Did Joe mention you in social? Has Sue downloaded your e-book, but hasn't started her trial membership yet? React to each customer's unique behaviour with 'trigger emails' featuring content that reacts and appeals to them.
Stay with them. Remind shoppers about those beautiful heels or that resort they've been eyeing but haven't committed to yet with ads that show up on their screen after visiting your site.
Big Advantages
The benefits of marketing automation for small businesses are enormous, and as you've read through the trajectory of possibilities, we're sure you've been starting to tally the benefits:
Finding leads who really want to buy what you're selling
Data that shows insights about those leads' shopping habits
The ability to leverage that data to nurture customers, shorten the sales cycle, and grow your business
More time to focus on the work you really love
What would it mean to your business if you could forget about unqualified leads, and welcome your dream customer in droves? Marketing automation is changing the way we work, so that small businesses can go big. How far and how high do you want to go? Set your business up for success with expert help from Rokketto.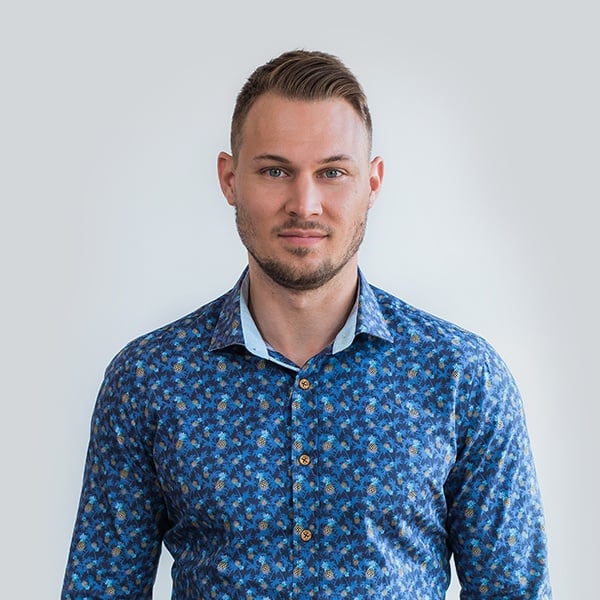 Chris is one of the managing partners at Roketto. His area of expertise is digital marketing and loves sharing and educating on topics like Google Ads, CPC bidding tactics, Google Analytics, and marketing automation. When Chris isn't in the office, he enjoys playing volleyball, mountain biking, and hiking with his American Eskimo.