Are you ready to unlock the full potential of your online business? A solid strategy is crucial to stand out and succeed in the ever-expanding digital marketplace.
In this article, we'll deep dive into the world of an eCommerce marketing agency and explore everything you need to know, including:
The benefits of working with an eCommerce marketing agency
What different marketing services they offer
Considerations when hiring an eCommerce marketing agency
The top eCommerce marketing agencies today
So sit back, grab a cup of coffee, and get ready to discover how an eCommerce marketing company can take your online business to the next level.
Let's get started.
Benefits of Working with an eCommerce Marketing Agency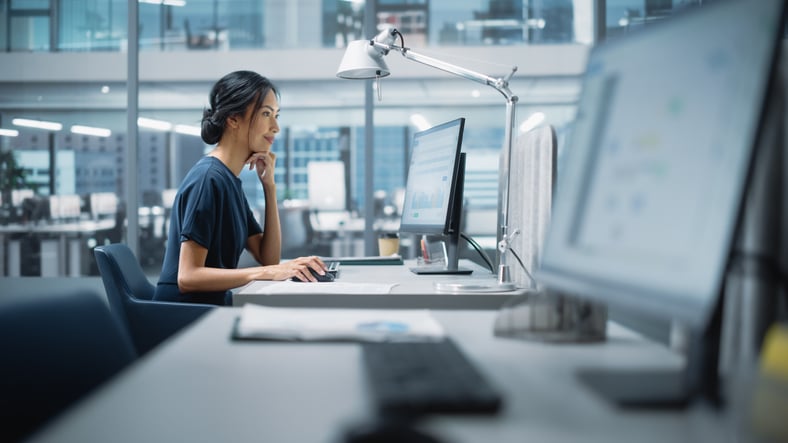 Imagine this: You're running an eCommerce store and trying to navigate the ever-changing landscape of online marketing. You've heard about eCommerce marketing agencies, but are they worth the investment?
Absolutely!
Here are the top benefits of working with an eCommerce marketing agency:
Get Expertise in Your Corner
Running an online business can be arduous, and you can't do it alone.
When you partner with an eCommerce marketing agency (like Roketto), you get access to a team of experts specializing in online marketing.
An eCommerce marketing agency can help with everything, including but not limited to the following:
PPC
Google Ads
Social media advertising
You can reach company goals faster with an eCommerce marketing agency's combined professional expertise, experience, and knowledge.
Save Time and Money
Sure, you could DIY your marketing strategy, but at what cost?
However, you may waste time and money on tactics that don't work.
An eCommerce marketing agency can help you avoid costly mistakes and get results faster. Plus, you'll have more time to focus on running your business instead of trying to master the latest marketing trends.
Customized Marketing Strategy
Every organization is unique, and your eCommerce store is no exception.
That's why having a customized marketing strategy tailored to your specific requirements is essential.
An eCommerce marketing agency works with you to create an approach considering the target audience, industry trends, and organizational objectives.
Here is an example of how a personalized marketing strategy can help:
| | |
| --- | --- |
| Goal | Strategy |
| Increase website traffic | Optimize website for SEO keywords |
| Boost sales | Create targeted PPC and AdWords campaigns |
| Improve customer engagement | Develop engaging social media content |
With a customized marketing strategy, you can ensure that outreach efforts are aligned with the business's goals. Irrespective of your goal, an eCommerce marketing agency can help you get there.
Stay Ahead of Competitors
The eCommerce world constantly evolves, and it can take time to keep up. An eCommerce marketing agency stays up-to-date with the latest trends and best practices, so you don't have to.
Here's how:
Industry expertise: An eCommerce marketing agency has a team of experts who specialize in different areas of digital marketing. Because they're updated with the latest trends and industry changes, these individuals provide valuable insights and company recommendations.
Cutting-edge technology: To stay competitive in today's eCommerce landscape, you need access to the latest marketing technologies and tools. An eCommerce marketing agency utilizes advanced analytics and software tools to track and measure the success of marketing campaigns.
Innovative Strategies: Predictable growth strategies can assist in standing out in a crowded marketplace. An eCommerce marketing agency like Roketto develops creative and unique content that resonates with the target audience and drives results.
An eCommerce marketing agency also saves time and resources. They can handle the time-consuming tasks associated with an eCommerce digital marketing agency, such as creating and optimizing campaigns, analyzing data, and monitoring performance. That allows business owners to focus on running their enterprises and delivering exceptional products and services to customers.
eCommerce Marketing Services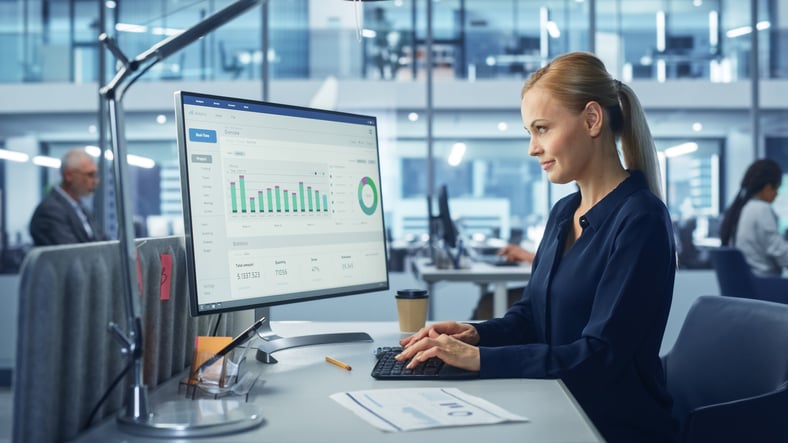 This is where the magic happens!
If you're an online business owner, you know that eCommerce marketing can be a wild ride. One minute you're on the front page of Google, and the next, you're struggling to keep up with competitors.
But fear not, because eCommerce marketing services come to save the day!
Let's learn how to take your eCommerce business to new heights with an eCommerce marketing agency's services.
Marketing Automation
Are you tired of spending countless hours manually sending emails and managing social media accounts?
eCommerce marketing automation services help you stream outreach efforts while saving time and resources.
With automated email campaigns, social media scheduling, and lead nurturing tools, an eCommerce marketing agency allows you to focus on what matters most—growing your business.
Digital Advertising
Want to reach more customers and drive traffic to your website?
Digital advertising services do just that!
An eCommerce marketing agency specializes in the following:
Display advertising
Social media marketing
PPC advertising
Google Ads
So why wait for customers to appear on your website magically like Hogwarts?
Let an eCommerce marketing agency assist in reaching the target audience and cast a spell on them with their digital advertising services (We promise it won't be like using dark magic.)
Content Marketing
If you want to build brand awareness and engage with the target audience, creating high-quality content is the best way to do it.
An eCommerce marketing agency offers content marketing services and can develop a content strategy that resonates with your target audience and drives traffic to your website.
An eCommerce marketing agency can create outstanding content, from blog posts and infographics to videos and social media content.
Various services include but are not limited to the following:
Social media content development
Content creation and optimization
Strategy development
If you're ready to take your content game to new heights, an eCommerce agency can make it happen.
Don't settle for mediocre content—let a professional eCommerce agency make the competition jealous.
SEO (Search Engine Optimization)
Listen up, online shopaholics!
It's time to talk about the magic of search engine optimization, also known as SEO. An eCommerce marketing agency can improve search engine rankings and drive more organic traffic to your site.
Here are a few services eCommerce companies offer:
On-page optimization: Making your website's structure and content more search engine friendly is essential. From title tags and metadata to URL structure and internal linking, an eCommerce marketing agency ensures that websites are optimized to rank higher on the SERP (Search Engine Results Pages.)
Off-Page Optimization: An eCommerce marketing agency works on building high-quality backlinks to your website from other reputable sites. That improves search engine rank and drives more referral traffic to your content.
Keyword research and analysis: Leave the heavy lifting to the experts and allow an eCommerce marketing agency to identify your organization's most relevant and high-traffic keywords. Using these keywords in your content will help you rank higher on search engines for relevant queries.
Don't let the competition steal the spotlight.
Let an eCommerce marketing agency help you shine and grow with professional outreach services.
Considerations When Hiring an eCommerce Marketing Agency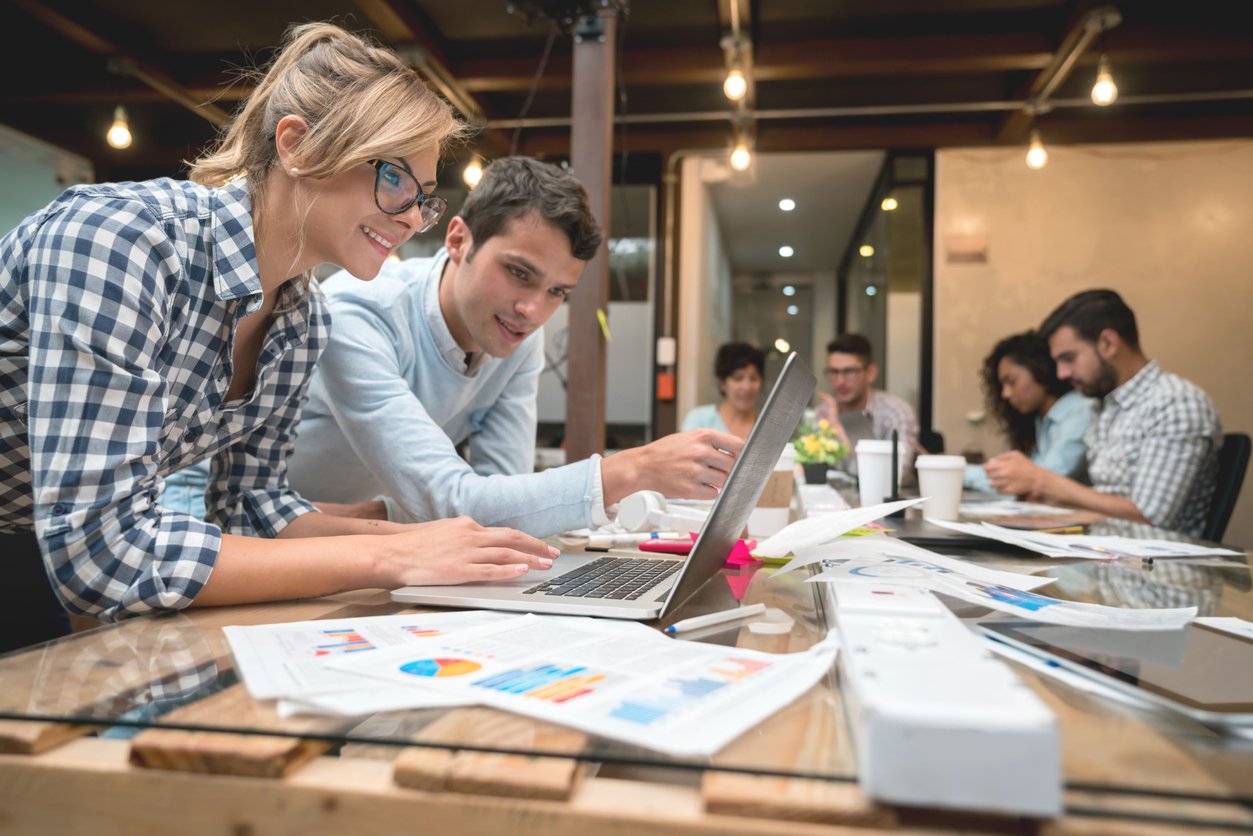 Are you considering hiring an eCommerce marketing agency?
Well, you're on the right track!
An eCommerce marketing agency helps your company grow and thrive by developing and executing a comprehensive outreach strategy.
However, not all eCommerce marketing agencies are created equal.
Here are some critical considerations when choosing your organization's eCommerce marketing agency.
Experience
When it comes to choosing an eCommerce marketing agency, experience is critical. Look for an agency with a proven track record of success in your industry.
An experienced eCommerce marketing agency will have a deeper understanding of your target audience and knows how to tailor content to meet their needs.
Here are a few experience considerations to think about when searching for an eCommerce marketing agency for your company:
Consider which tools and resources they use to stay ahead of the competition
Look for an eCommerce marketing agency with experience in your field
Consider the company's track record
It's essential to choose an agency that understands the unique challenges and opportunities of eCommerce marketing. You want an agency that can create a customized marketing strategy that fits your business and its goals.
Services Offered
Another crucial factor to consider when choosing an eCommerce marketing agency is their services.
While all agencies may offer marketing services, not all of them provide the same services. Determine your company's requirements and find an agency to deliver the desired results.
From marketing automation for eCommerce to content creation, social media strategies to SEO, ensure the eCommerce marketing agency you choose can provide the services that align with your organization's objectives.
Communication and Transparency
Good communication is critical when working with an eCommerce marketing agency. You want to work with a company that keeps you informed every step of the way and is transparent about its tactics and strategies.
A good eCommerce marketing agency should provide regular reports showing how their outreach efforts impact your organization. It's essential to have open and honest communication to ensure that you're both on the same page and working towards the same things.
Pricing and Value
One of the most significant considerations for businesses looking to grow is pricing. It only makes sense that you look for an eCommerce marketing agency with good value and acceptable pricing.
Look for an eCommerce marketing agency that offers transparent pricing and is upfront about what its services include. Remember that the cheapest option isn't always the best; you often get what you pay for.
eCommerce marketing agencies like Roketto offer that perfect balance of value and quality.
Top 4 Best eCommerce Marketing Agencies
Are you an online business owner looking for the best eCommerce marketing agency to take your brand to outer space?
Look no further!
We carefully curated a list of the top four best eCommerce marketing agencies that can help you achieve your marketing objectives.
Each agency has been chosen based on their expertise, experience, and success in the industry.
So sit back, relax, and let us guide you through the best eCommerce marketing agencies guaranteed to take your company to new heights.
Roketto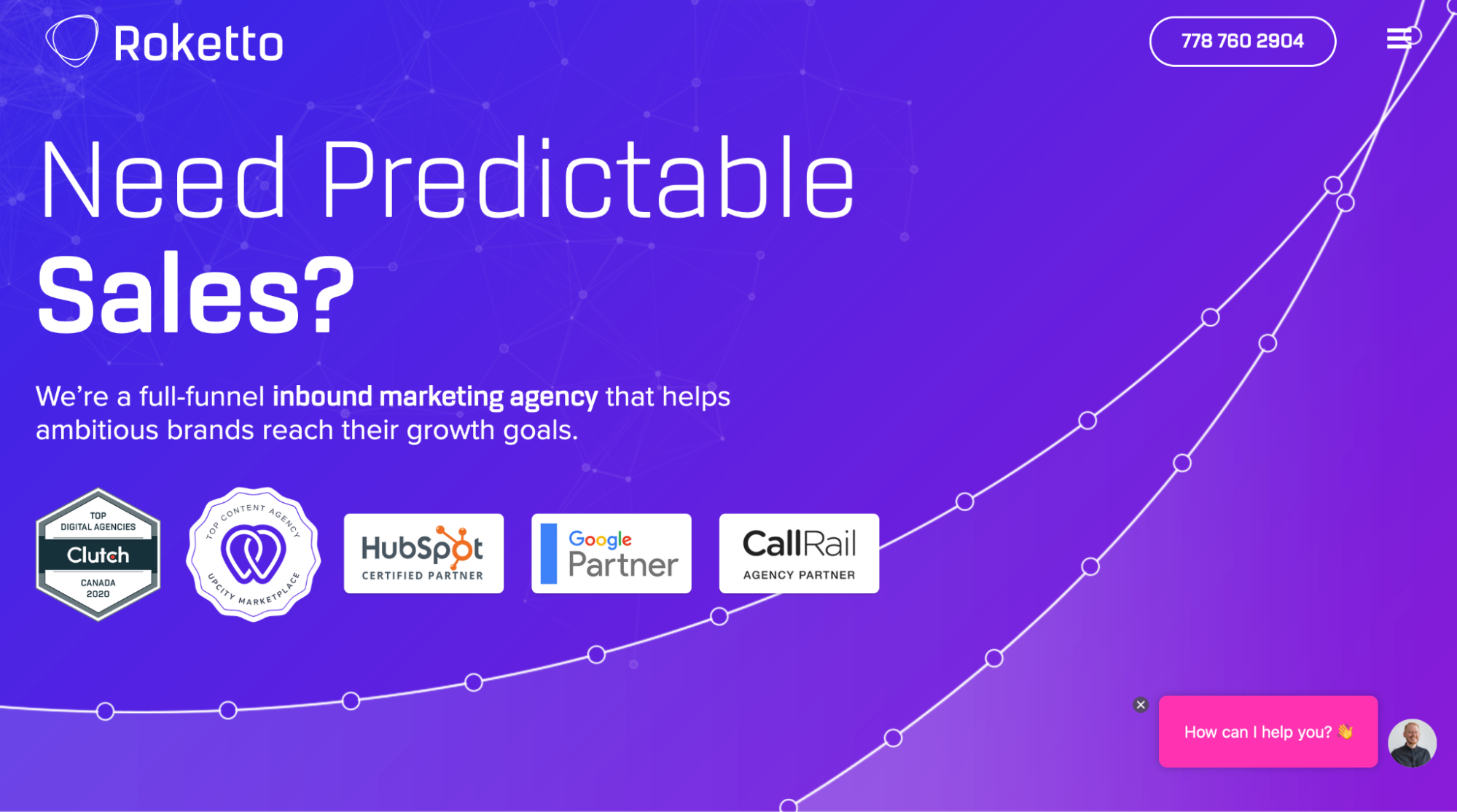 As a top-performing eCommerce content marketing agency, Roketto knows content marketing is essential to getting your brand noticed and standing out from competitors.
It's not just about pushing products and services onto potential customers; it's about creating a relationship with them by providing valuable information and establishing brand credibility.
Roketto's content marketing services start by gaining an in-depth understanding of your business and its target audience. By doing so, we can create a customized content marketing strategy that speaks directly to your ICP (Ideal Customer Profile.)
This includes but is not limited to the following:
Developing educational content that engages prospects at every stage of the sale cycle
Implementing lead nurturing campaigns to transition visitors into paying customers
What sets Roketto apart from other eCommerce marketing agencies is its data-driven approach. By utilizing research and data insights, we ensure that our content strategy targets high-value opportunities to get your content in front of the right audience.
Nuanced Media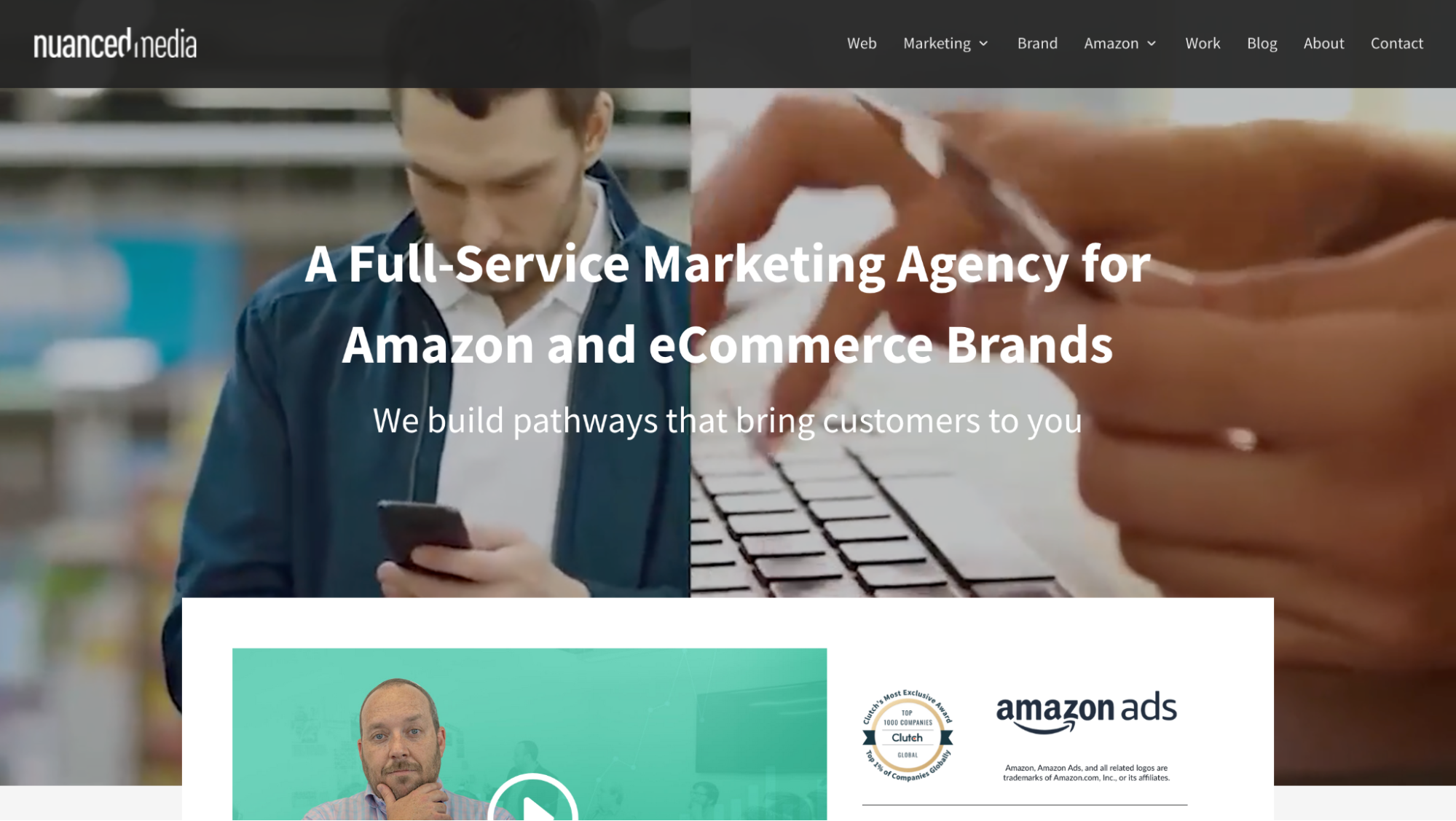 This company is a top-performing eCommerce and Amazon eCommerce marketing agency that prides itself on being a 'Brand Champion."
Nuanced Media is based in sunny Arizona and has a knack for assisting organizations with solid communication skills, strong leadership, and a desire for growth.
By leveraging the latest eCommerce marketing strategies, including affiliate marketing and more traditional approaches like SEO, Nuanced Media helps unlock client opportunities.
One of their core specialties is website design and optimization. The company understands that a website is the foundation of any successful eCommerce business, and they work tirelessly to ensure that its customer websites are visually stunning, user-friendly, and optimized for maximum search visibility.
Nuanced Media doesn't just design websites; they create digital experiences that engage and convert visitors into loyal customers.
Moburst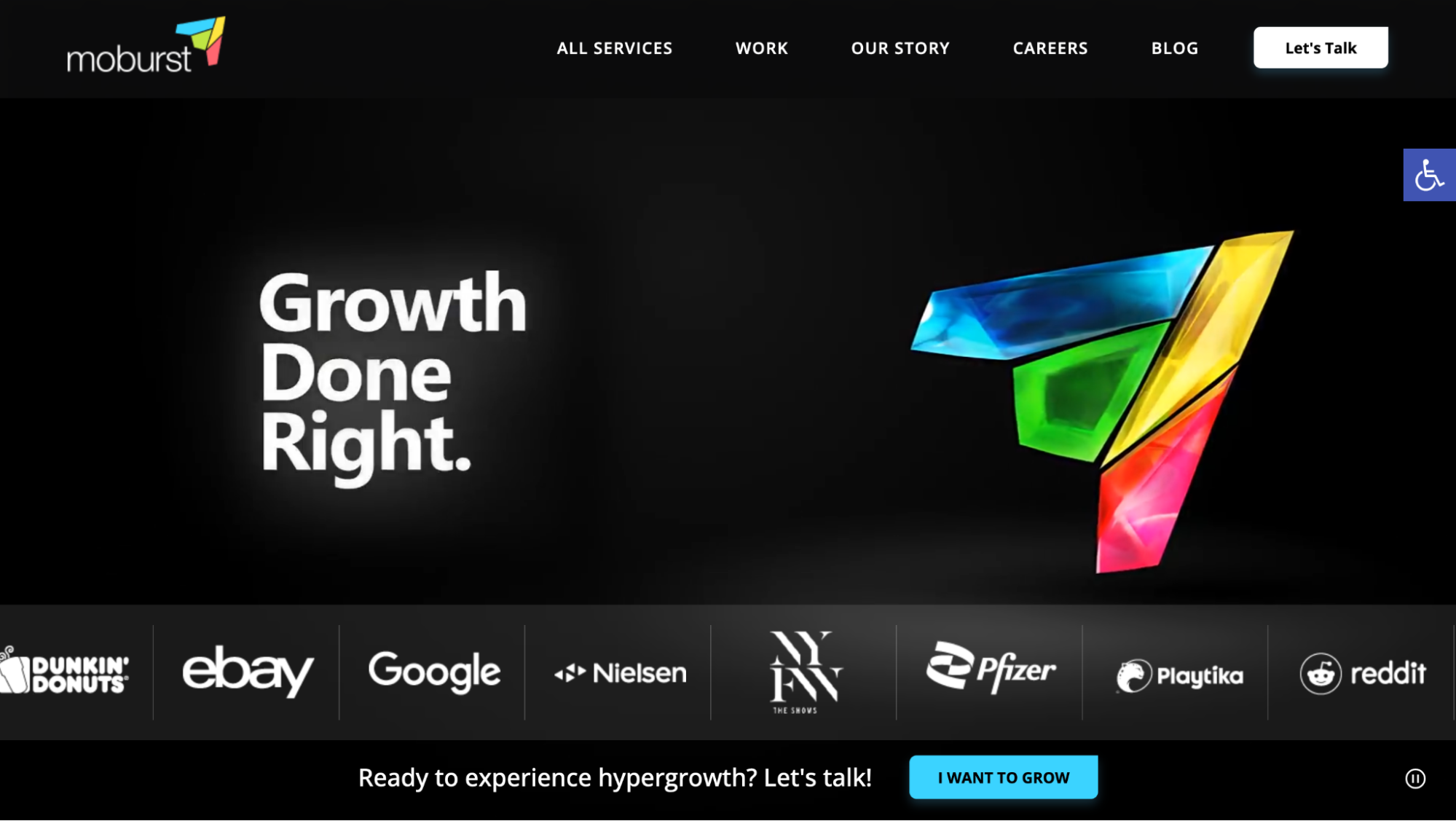 If you're searching for a digital agency that can help your business grow.
Look no further than Moburst!
This full-service eCommerce marketing agency has been making waves since 2012, and it's no surprise why. With an impressive client list that includes Uber and Samsung, you can trust them to deliver high-quality results.
Each month, Moburst conducts a thorough analysis of their clients' results, including:
Best performing content
Most frequently viewed
Optimal post times
Let's have a look at some of their other specialties:
| | |
| --- | --- |
| Service | Description |
| Brand Positioning | Craft a unique and memorable brand identity |
| Design | Create visually stunning graphics and assets for your brand |
| Copywriting | Develop compelling copy that captures your brand's voice |
| SEO | Optimize your website for search engines and drive more traffic |
| Localizations | Expand your business globally with targeted local marketing |
With these specialties, Moburst can provide a full range of digital marketing for eCommerce services to help your company succeed. If you're looking for an eCommerce marketing agency that can take your organization to the next level, get on the Moburst train.
Absolute Web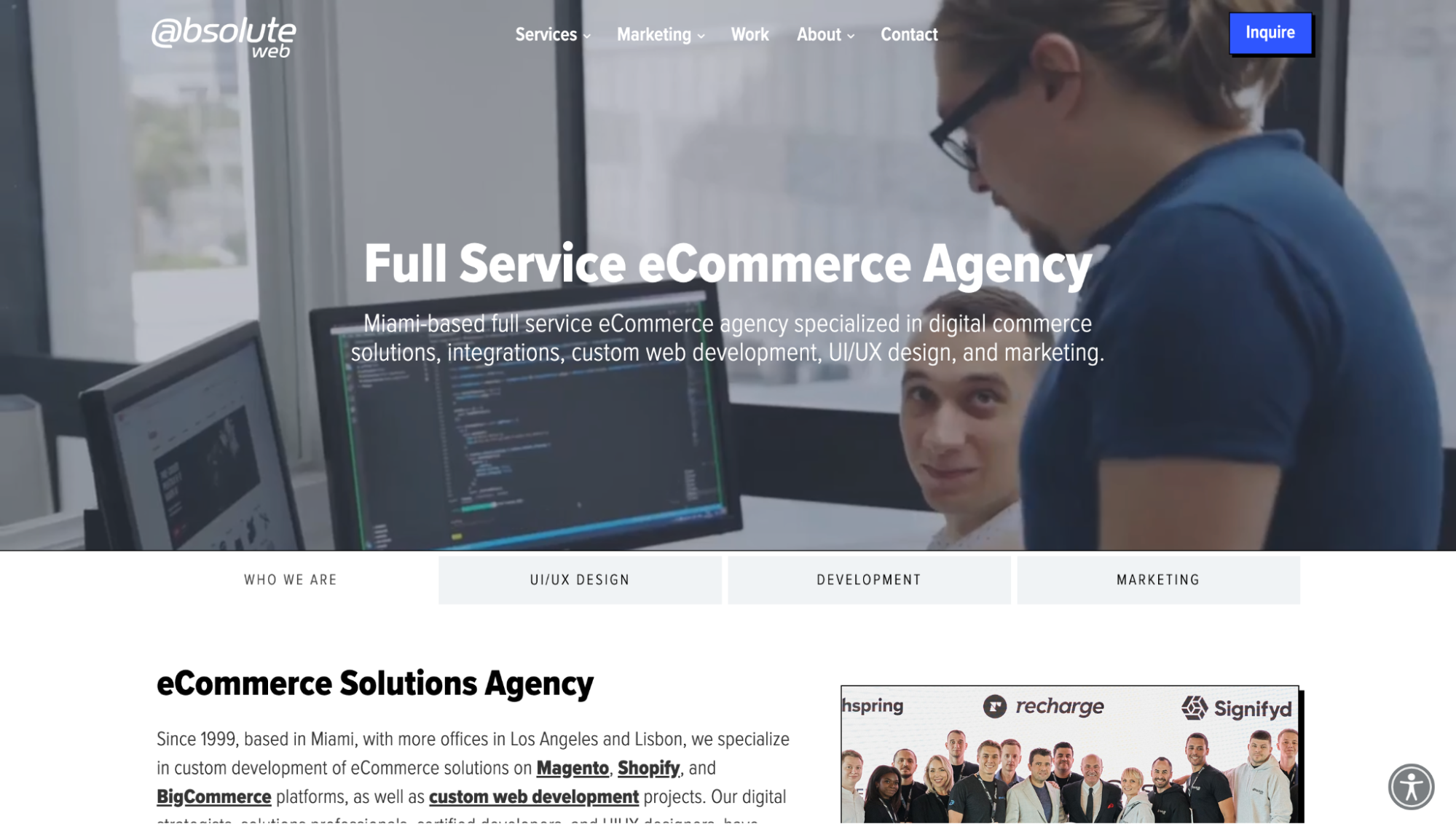 With over 20 years of experience in the industry, Absolute Web has developed an extensive portfolio of custom eCommerce solutions for clients across various industries, from fashion and beauty to automotive and technology.
The team's digital strategists, designers, and developers comprehensively understand the complexities of eCommerce development and management. They are always at the forefront of the latest trends and technologies.
One of the unique things about Absolute Web is its strategic partnerships with eCommerce platforms like Shopify, Magneto, and BigCommerce. These platforms allow the company to develop custom solutions perfectly tailored to each system's unique features and capabilities, ensuring that your eCommerce store is optimized for maximum scalability and performance.
From branding to digital marketing, content production, and UI/UX design, their services will take your business to the moon.
eCommerce Marketing Agency - Final Thoughts
Choosing the right eCommerce marketing agency is crucial to the success of an online store.
It's like finding the perfect pair of shoes to complete an outfit. You want something that fits comfortably, looks stylish, and won't let you down when needed the most.
Just as you wouldn't wear hiking boots to a formal event, you don't want to trust eCommerce marketing to just any agency.
Roketto is here to save the day (and your online store!)
Our top-notch content and digital marketing services help you attract more prospects and turn them into loyal customers. We work with you to develop a tailored strategy that ensures your brand's position as the leading source of information in your industry.
So why settle for some ill-fitting, uncomfortable shoes when you can have the perfect pair that complements your style and takes you wherever you want to go?
Contact Roketto to find out how we can grow your enterprise exponentially.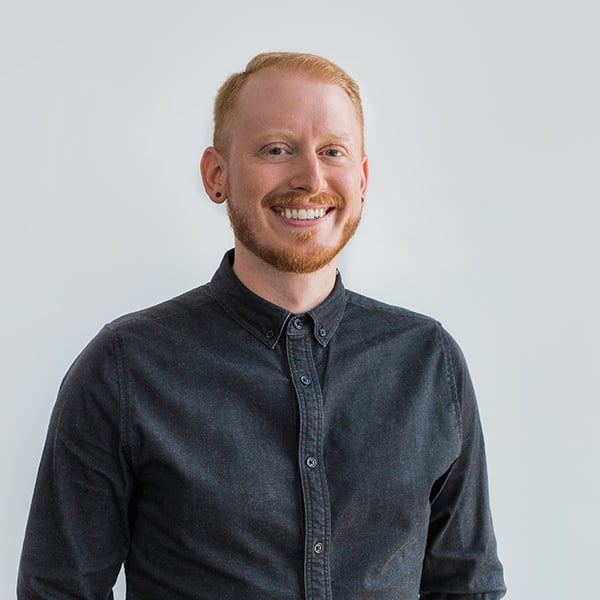 Ulf is one of the co-founders here at Roketto. His passion shines brightest when tasked with increasing business growth through inbound marketing. If you want to talk strategy, give Ulf a shout and you're likely to see him spark with excitement.