Welcome, fellow eCommerce enthusiasts! Are you exhausted from losing your products or services in the vast sea of online marketplaces? Fear not; my compadre, for eCommerce content marketing is here to relieve the pain.
This article explores the world of eCommerce content marketing and how it can transform the way you sell online.
Here's a little look at what's to come:
Benefits of content marketing for eCommerce: We'll discuss various components and the benefits of any successful eCommerce strategy.
eCommerce case study: Here we look at a real-life eCommerce content marketing example of how Roketto helped a client boost their online sales.
Content marketing strategies for eCommerce: Learn actionable tips and tricks on how to create and distribute content that resonates with the target audience
Content marketing services for eCommerce: Discover multiple marketing services that boost business exposure and drive revenue.
Creating an eCommerce store without content marketing is like building a sandcastle without water—it may look impressive for a moment.
But before you know it, it crumbles before your eyes.
So, let's add some content marketing water to your eCommerce sandcastle and make it last forever.

What Is eCommerce Content Marketing?
eCommerce content marketing goes beyond the mundane, employing a strategic approach to highlight the distinctive value proposition of your brand. Organizations can reap long-lasting benefits by creating and disseminating captivating, informative content, as a single article can deliver value for years.
Through the art of content creation, tailored to cater to the diverse needs and desires of all customer personas, at every stage of the buyer's journey, businesses can cultivate a profound understanding of their audience, fostering a strong connection built on shared aspirations, wants, needs, and dreams.
eCommerce content marketing creates and distributes valuable, informative, and compelling content to attract and retain customers. That can include blogs, social media posts, product reviews, videos, and more.
Let's take a look at some content marketing eCommerce stats:
The pandemic has led to a surge in eCommerce content usage, increasing it by a staggering 207%.
eCommerce content marketing is widely adopted, with 73% of B2B and 70% of B2C marketers including it in their advertising strategy.
According to a survey by HubSpot, 83% of marketers believe that creating higher-quality content less frequently is more effective than producing lower-quality content more often.
Now that we know why eCommerce content marketing is crucial, let's closely examine how it works.
The eCommerce content marketing process typically involves the following steps:
Define marketing personas
Research topics personas are interested in
Publish content around those topics at a high velocity
Build up an evergreen, sustainable funnel of customers
To assist you in understanding the different types of content you can use for eCommerce content marketing, here's a helpful table:
Type of Content

Description

Benefits

Blog Posts

Informative articles on topics related to your products or industry

Improves SEO
Positions your brand as a thought leader

Videos

Product demos, explainer videos, customer testimonials

Engages viewers
Increases conversions

Social Media Posts

Short updates, product announcements, customer stories

Builds brand awareness
Encourages engagement

Product Reviews

Detailed reviews by customers or influencers

Increases trust and credibility
Helps shoppers make informed decisions
eCommerce content marketing is a powerful tool that businesses can use to grow an online store and make it stand out from competitors.
If you're not already using it, we think it's time to start.
And if you need assistance, there are plenty of content marketing services for eCommerce out there.
Benefits of Content Marketing for eCommerce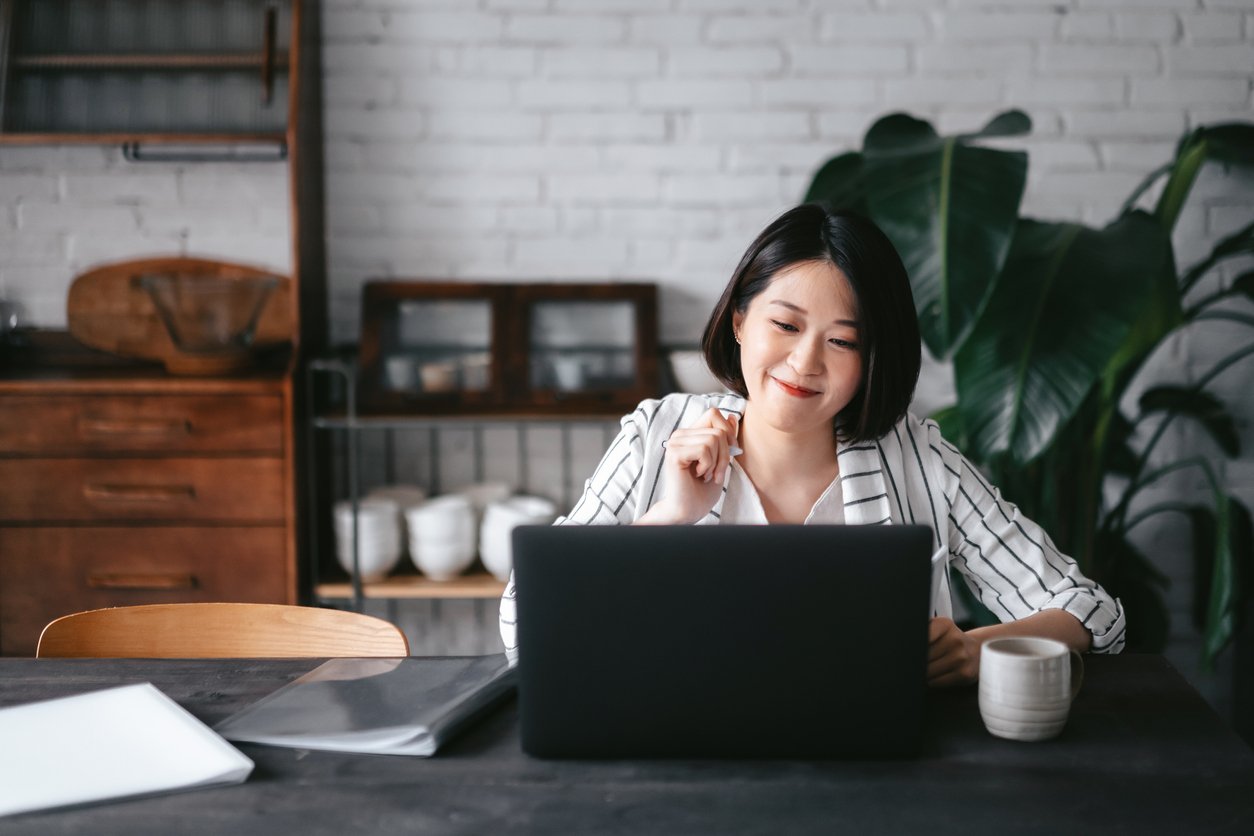 Ignite a wildfire of online sales and cultivate an unstoppable community of loyal customers by harnessing the unparalleled potential of eCommerce content marketing!
Here are a few of the many benefits that come with this powerful marketing strategy.
Boost Search Rankings and SEO
Content marketing for eCommerce possesses a transformative capability that can propel your online business to new heights: the ability to BLOWUP website traffic.
This strategic approach not only attracts a multitude of visitors but also increases the likelihood of elevating your online visibility.
eCommerce content marketing has the remarkable potential to captivate influential blogs within your industry. As these blogs begin to embrace and promote your content, it generates a domino effect, leading to an influx of inbound marketing links.
This cascade of links is a powerful endorsement to search engines, signaling a website's credibility, authority, and trustworthiness.
Build Brand Awareness and Loyalty
Developing customer loyalty and brand awareness is critical for eCommerce success. Online businesses can position their brand as a thought leader in an industry and build trust with the target audience by creating engaging, informative, compelling content pertinent to the ICP's (Ideal Customer Profile) interests.
Over time, this translates into more repeat customers, positive reviews, referrals, brand recognition, and more.
By investing in eCommerce content marketing, you're investing in the long-term growth and success of your e-commerce company.
Generate More Leads and Sales
Of course, the eventual goal of any online store is to generate more leads and sales.
eCommerce content marketing allows you to do just that!
Creating content that educates and informs customers about your products and service gives them the information to make more intelligent decisions. This may lead to higher conversion rates while increasing customer loyalty and satisfaction.
eCommerce content marketing attracts customers who may have yet to find your site. You can reach new audiences and expand your client base by addressing their pain points, interests, or preferences.
Inform and Educate Customers
Finally, eCommerce content marketing informs customers about your products, services, or solutions. This is especially essential for eCommerce companies that sell specialized or complex products where the client may need more information before signing up.
Content that explains how your product works, what benefits it offers, and how it compares to other options on the market helps clients feel more confident about buying from you.
So, if you want more satisfied customers, more positive reviews and references, and ultimately, more sales revenue for your company, practice eCommerce content marketing.
eCommerce Content Marketing Case Study
It's time to dig into a real-life example of the power of eCommerce content marketing. Join us as we dive into one of our clients, Integricare, case study.
This isn't your average case study—we're talking significant results and juicy metrics. You may even learn a thing or two (but don't worry, we won't make you take notes.)
Integricare Case Study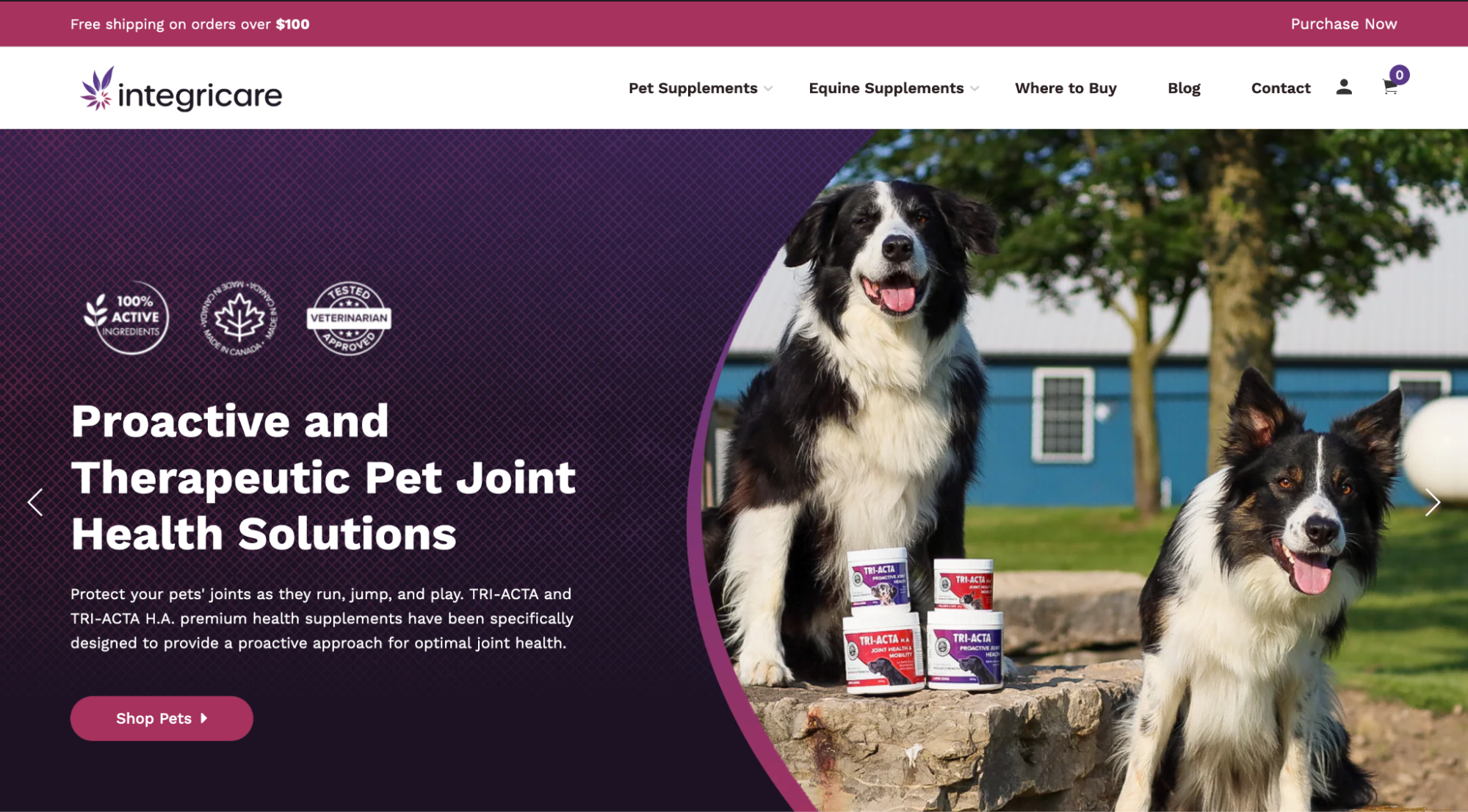 Enter Integricare, a well-known leader and brand in the animal health supplement industry that has been striving for over two decades.
However, the company hit a hurdle when it sought to revolutionize its operations and expand its customer base. The goal was to modernize the business and introduce its beloved products to new audiences and customers.
A few challenges were getting in the way of Integricare's organic growth:
Lack of organic exposure due to minimal keyword rankings
Not enough traffic to the Integricare website
The desire to grow the company and scale online sales
Integricare came to us wanting assistance growing their organization, and we knew how to help them.
HyperContent!
Roketto's SEO-driven content strategy has assisted many businesses in increasing traffic, so we knew it would work perfectly for Integricare. Even though starting with an ideal cadence of eight standard articles per month is recommended, we began with two because of Integricare's limited budget.
Integricare only saw about 1000 organic visitors a month before introducing our eCommerce content marketing strategy. We started researching keywords and developing content aligned with their audience requirements while adhering to Roketto's best practices for incredible HyperContent.
Two years later, organic traffic dilated to around 9000 monthly visits, over an 800% increase.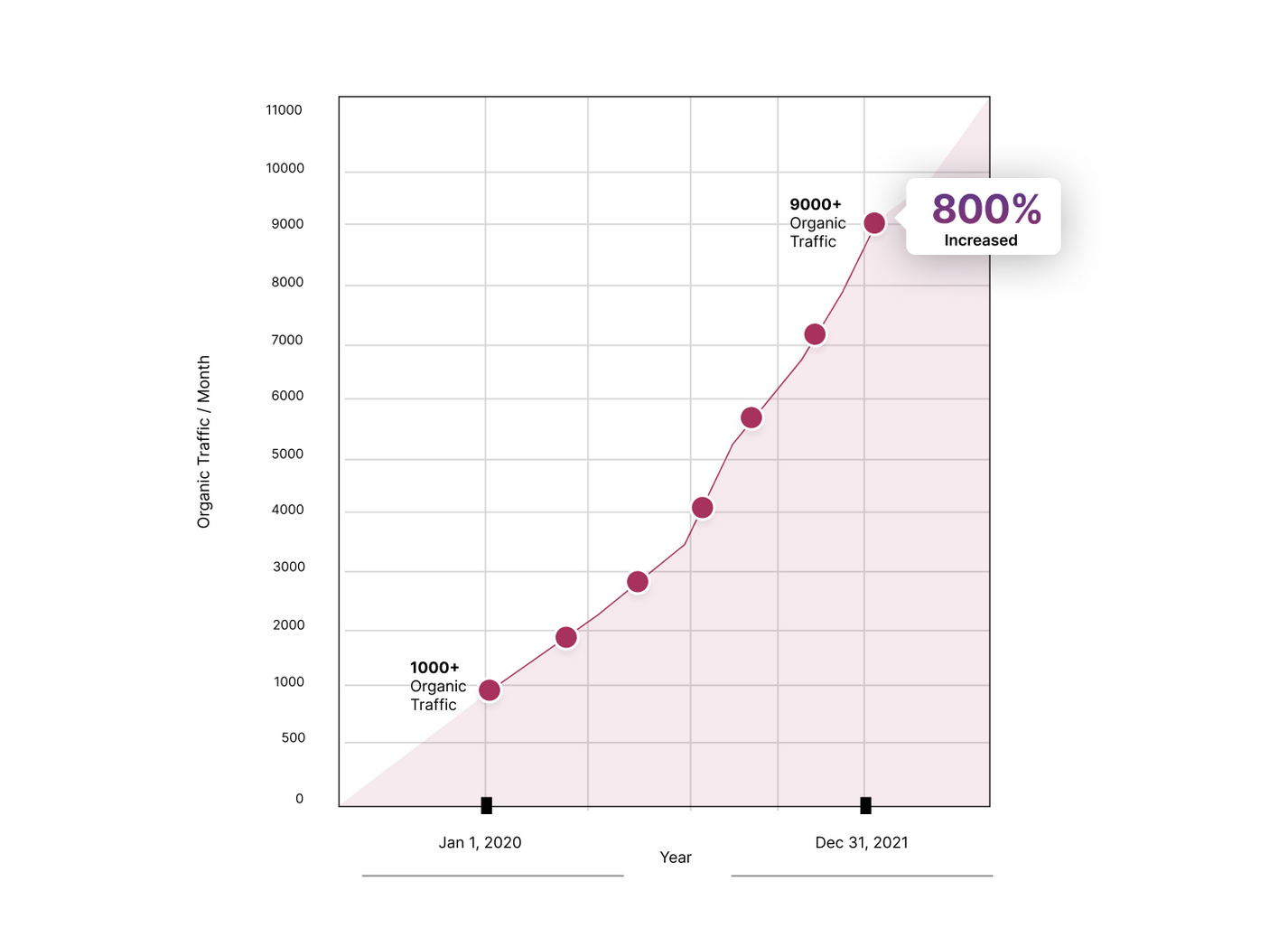 Think of Integricare as a lonely island in the vast ocean of the internet. But with the help of eCommerce content marketing, they found a way to attract visitors to their island and built a thriving community of customers who kept coming back for more.
Investing in Roketto's HyperContent eCommerce content marketing strategy, Integricare saw a surge in organic traffic to its website. And with that increase in traffic came a wave of revenue that crashed over their business like high tide.
Their organic revenue grew by a whopping 78% year-over-year (2021 over 2020), thanks to the steady stream of visitors drawn to their island paradise.
So if you're feeling lost on your eCommerce island, remember that eCommerce content marketing can be the lifeline to success. With the correct approach and assistance from Roketto, you can build a thriving community of loyal customers who increase lifetime value over time.
Content Marketing Strategy for eCommerce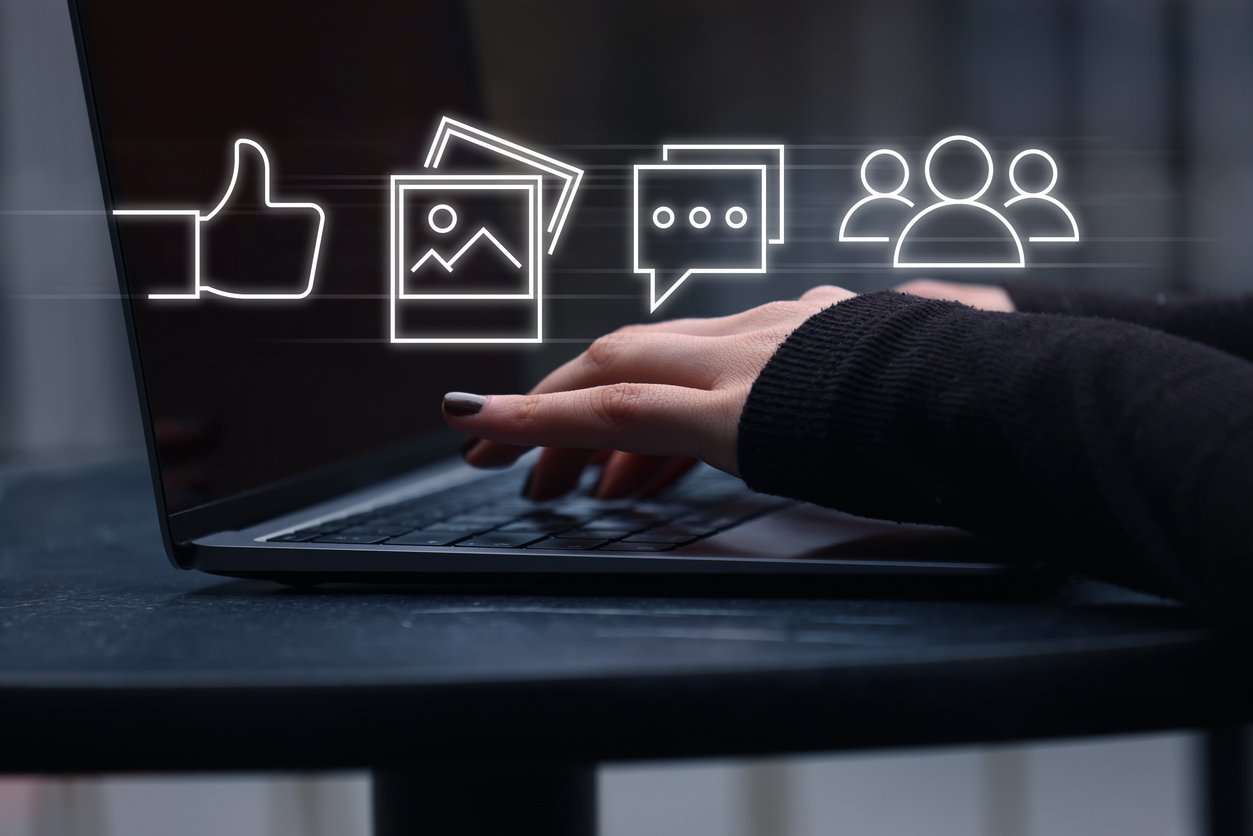 Keeping up with the latest strategies and trends is vital to staying on top, especially if you are an online store owner. And when it comes to driving traffic, building a brand, and increasing sales, one strategy stands out: content marketing for eCommerce.
Let's look at the ins and outs of developing a successful content marketing strategy that drives results.
Define Personas
A persona is a semi-functional representation of your ideal customer profile. It is the basis of understanding the target audience's needs, interests, and pain points.
To create personas, thorough research and data collection about your target audience is necessary. Information collected may include but is not limited to the following:
Browsing behaviours
Age
Demographics
Psychographics
With defined personas, you can develop content that resonates with the target audience, keep them engaged, and make them advocates of your organization.
Research Persona Topics
What do we mean by this?
Researching topics that personas are interested in provides insight into what excites them and makes them tick. There are a multitude of tools to identify issues, questions, and keywords your target audience is actively searching for.
For example, you can utilize social media listening tools, Google Trends, or Google Analytics to determine trending keywords, hashtags, popular trends, and more related to your niche. Take the information you find and use it as motivation to create better content that provides more value and inspiration.
High Velocity Content Publishing
Once your personas' favourite topics are identified, the next step is to produce and publish content around those subjects, whether on your social media channels, website, or mailing list. To propagate the influence of your eCommerce content marketing strategy, only post consistent, superior, and purposeful content at high velocity.
Another great way to increase the velocity of your content publishing escapades is to repurpose it. This can be especially useful when converting a blog to a social media post or an educational product email.
Publishing content at high velocity also allows prospect nurturing, whether in or out of the sales funnel.
Think Evergreen Sustainability
Creating an evergreen, sustainable sales funnel of clients is the ultimate goal of any online business. You must build a system that attracts the target audience, nurtures them, converts them into patrons, and, eventually, brand advocates.
Like a good relationship, you want to woo the target audience to make them feel special and keep the spark alive!
To achieve this, you must develop an eCommerce content marketing funnel that aligns with the persona's purchasing journey.
The funnel should have different stages, including:
Awareness
Consideration
Decision
Loyalty
You can build long-lasting relationships by creating content that speaks to the ICP's interests, needs, and preferences at each stage of the funnel.
And that's the secret sauce to concocting an evergreen sustainable funnel of clients that won't fizzle out faster than stale soda pop.
Content Marketing Services for eCommerce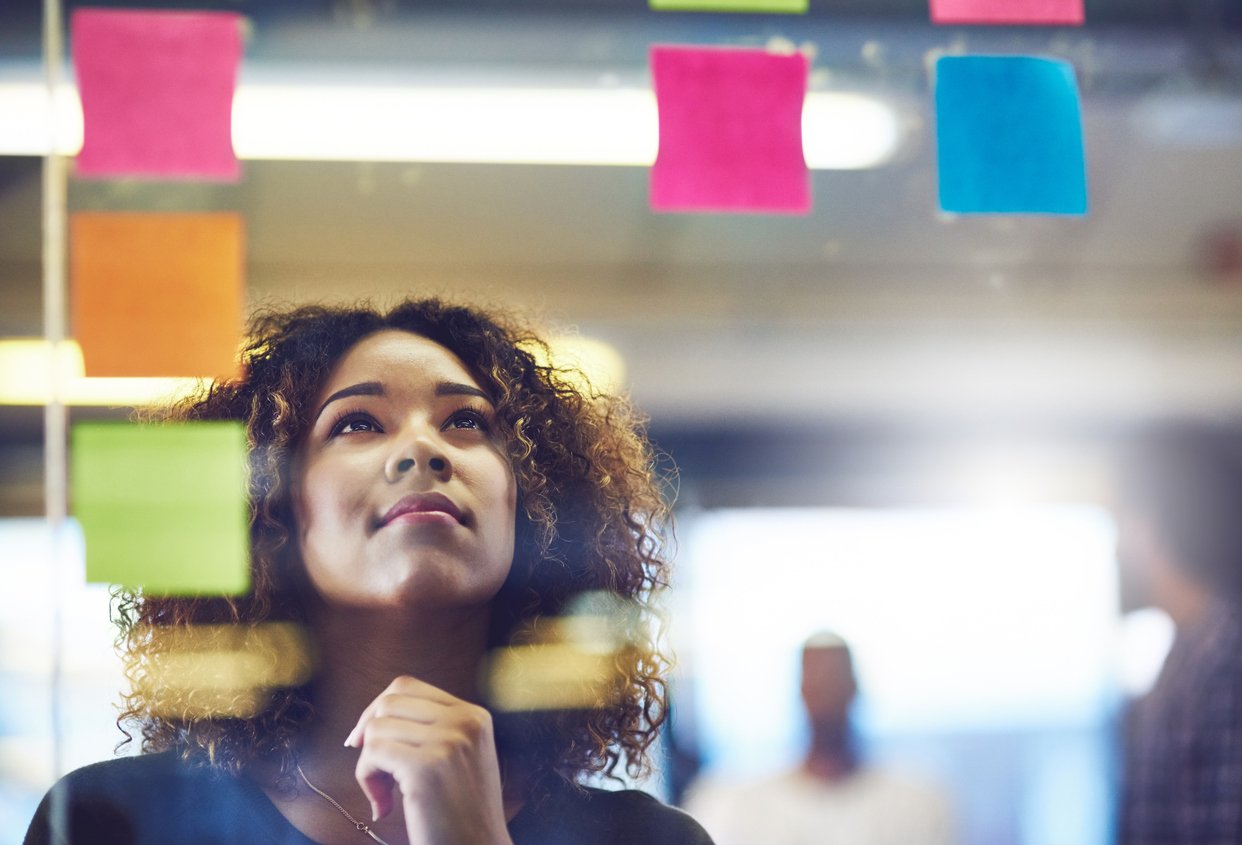 eCommerce companies often lack the time, expertise, and resources to execute an effective content marketing strategy.
That's where content marketing services for e-commerce come in.
In this section, we'll delve into the essential elements of content marketing services for eCommerce, including specialized writer sourcing, content auditing, persona development, and much more.
Persona Development
This process involves building detailed profiles of your buyer persona or ideal customers. You should include education level, income, gender, age, interest, values, and motivations in persona development.
Persona development involves researching and using your ideal customer to create personalized personas that fulfil the client's desire.
Keyword Research
We cannot stress the importance of keyword research enough.
You must identify words and phrases the target audience utilizes when searching for services and products like yours. This data allows you to optimize search engine content and increase search results visibility.
Keyword research also helps businesses understand the terminology and language best for content creation.
Pillar and Cluster Planning
This eCommerce content marketing strategy involves creating a "pillar" or the main article of content, such as a comprehensive whitepaper or guide, and then creating a "cluster" or supporting content that links back to the primary piece of content.
Consider pillar and cluster planning if you need assistance establishing authority and relevance on a specific niche, industry, or topic. It's also an excellent way to provide a cohesive user experience for your audience.
Content Audit
A content audit reviews and analyzes your website's existing content to determine gaps, relevance, and performance. By conducting a content audit, opportunities arise to repurpose and update existing content.
Think of optimizing an eCommerce content marketing strategy like trimming the bush of your home. It needs to be done occasionally, but when it's complete, you have a beautiful-looking home that becomes the envy of the neighbourhood.
Content Calendar Creation and Management
Creating a content calendar is critical to the success of an eCommerce content marketing strategy. It outlines the timing, types, and topics of the articles that need to be published.
A content marketing service provider, like Roketto, can assist in creating and managing content calendars that align with your online business's objectives and target audience.
Your content calendar should include the following:
Social media posts
Videos
Infographics
Case studies
Blog posts
How to guides
Take note of seasonal trends, events, and industry news that could be incorporated into your next post. It'll help your content be more relatable, especially during important holidays, economic events, or financial downturns.
Niche Specialized Writer Sourcing
Creating high-quality content requires expertise in the subject matter. An eCommerce website that sells niche services or products may need writers who practice exclusively in that vocation.
Our writers can create content that speaks to your eCommerce website's target audience and position you as a thought leader in the industry.
Article Creation
Article creation is like baking a cake. You need to have the right ingredients, the right tools, and the right recipe. Your ingredients are your research, your ideas, and your writing skills.
Your tools are your computer, editing software, and coffee machine. And your recipe is your plan for creating the perfect article. Just like baking a cake, it takes time, patience, and a little bit of creativity.
High Publishing Velocity
One of the keys to successful eCommerce content marketing is publishing content at a high velocity. That means posting frequently and consistently to keep your audience engaged and attract new visitors to your website.
We work with you to determine the optimal publishing frequency for your eCommerce store and create a plan to ensure that content is published on schedule.
Expert Formatting and Presentation
Do you know what is more important than the content itself?
Formatting and presentation!
Ensuring all content is expertly formatted with headings, subheadings, images, and other elements (Just like HyperContent) guarantees results. It also helps if the content is visually appealing and, of course, easy to read.
On-Going eCommerce SEO
Finally, ongoing eCommerce SEO is critical to your content's visibility and relevance. This includes but is not limited to:
Adjusting the content plan and calendar
Monitoring keyword rankings
Optimizing and updating existing content
Think about another gardener analogy—you plant the seed, water it, and ensure it grows strong and healthy over time by constantly dowsing and watching over it.
eCommerce Content Marketing - Final Thoughts
Building an eCommerce content marketing strategy can help your business accomplish success online. Valuable content resonates with the target audience while developing rapport, driving traffic, and increasing conversions.
From persona development to content creation, high publishing velocity to expert formatting, a well-crafted eCommerce content marketing plan can set you apart from competitors.
But it's not just about creating content for the sake of it! It would be best to have a plan, a strategy, and expertise to execute it.
That is where Roketto steps in!
As experts and one of the best eCommerce content marketing agencies, we know what it takes to build an effective plan to drive traffic and sales for your business.
So, if you're ready to take your eCommerce content marketing to the next level, contact us today and let's get started!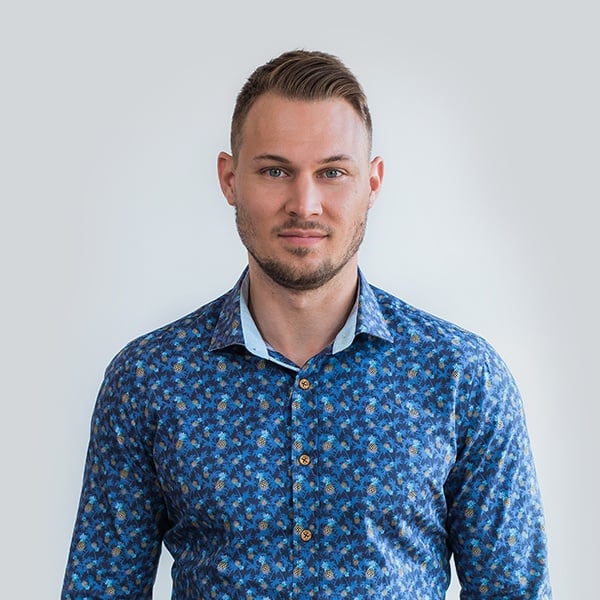 Chris is one of the managing partners at Roketto. His area of expertise is digital marketing and loves sharing and educating on topics like Google Ads, CPC bidding tactics, Google Analytics, and marketing automation. When Chris isn't in the office, he enjoys playing volleyball, mountain biking, and hiking with his American Eskimo.