Content marketing can be a tough beast to tame.
On one hand, the massive toolbox at every marketer's disposal can be attractive and intriguing. So many different options to choose from. It's almost like being a kid at a candy store.
However, this is both a blessing and a curse.
Instead of focusing on nailing a few different content marketing services, many marketers fall into the trap of spreading themselves too thin and trying to provide every content marketing service they've ever read a blog post on. They go all-in on far too many avenues and end up producing mediocre content across the board.
The real question is, which content marketing services are the best for growth?
Thankfully, we're here to provide the answer.
But first, for those who have started reading and are wondering "what the heck is content marketing, really?", it's important that we get that out of the way.
What Exactly Is Content Marketing?
There's an astronomical number of different marketing types in the world right now. From buzz marketing all the way to philanthropic marketing, their names don't always paint a clear picture of what they entail.
Thankfully, content marketing is more on the self-explanatory side of things.
Pro Tip: Content marketing is the creation of online material, or "content", that is designed to organically attract an audience who is searching for topics related to the products or services of a company.
The important thing to remember with content marketing is that, while its purpose is to generate leads, it does this through valuable and helpful material. Where traditional outbound marketing is invasive and interruptive, content marketing is designed to be customer-centric. Even industrial companies, who are the last to be thought of when it comes to digital marketing, have begun to move from outdated and invasive outbound marketing to a more customer-based inbound strategy.
Content Marketing Services and the Buyer's Journey
Before we dive into the best content marketing services for growth, it's crucial to note that different content services are more effective throughout different stages of the buyer's journey. Even with the best content marketing tips and tricks, ignoring how content marketing interacts with the buyer's journey will leave you wondering why your strategies aren't working out.
So, what are the buyer's journey stages?
| | | |
| --- | --- | --- |
| Awareness Stage | Consideration Stage | Purchase Stage |
| Buyer is aware of a problem they're facing | Buyer is searching for a solution to their problem | Buyer is ready to choose a specific solution to their problem |
Pro Tip: For content marketing services to be effective, you need to produce different content for all three stages of the buyer's journey.
For example, you wouldn't want to send a free trial of your service to a lead still in the awareness stage. They've only just become aware of the problem they're facing and likely aren't anywhere close to being ready to make a solid decision on a solution. Sending them a link to a trial of your service ends up coming off as overly salesy and will have them bolting out the door.
When we discuss the best content marketing services for rapid growth, we'll also be talking about which stage is most appropriate for each individual service. That way you'll be able to get a feel for which services to use at which times.
The Best Content Marketing Services for Growth
So out with it. Which content marketing services should you be using in order to see success?
While there are numerous different content marketing services, we'll be dialing in the 6 that we believe are must-haves.
Blogging
There are actually a significant amount of people who believe that content marketing and blogging are synonymous with each other. And while they're completely wrong, it's easy to understand why they might think this way.
That's because blogging is one of the most powerful content marketing services out there.
Here's the catch though: We're not talking about short, valueless blog content that looks like it was thrown together in 10 minutes. We're talking about a high-frequency, long-form blogging strategy. In other words, consistently producing longer blog posts.
There are two main reasons for this:
Posting consistently leads to more traffic
Long-form content often generates up to 10 times more leads than their shorter counterparts
As you can see, the correct strategy is to post consistent and high-quality long-form content in order to reap the maximum rewards from blogging as a content marketing service.
But what is it that makes blogging such an attractive content marketing service in the first place?
Free Value
It shouldn't be too hard to understand that potential customers are going to appreciate having valuable information at their fingertips for no cost.
And that's exactly what quality blog posts can provide.
When you help to solve your customer's issues with blog posts, there's a solid chance that they'll view your company in a positive light. And that's exactly what you're looking for when you publish valuable content.
Position Yourself as an Authority
There really isn't a better way to show the public that you're the expert than by teaching them something about your industry. With blog posts, you can do exactly that.
Anyone can claim to be an expert in any industry. Until you prove it, what makes you different than your competition?
Quality blog posts give you the chance to position yourself as an authority in your industry and allow you to set yourself apart from your peers.
SEO
Blog posts are one of the best content marketing services for ranking on Google.
When done correctly, you can have your website rank for as many relevant keywords as you want. Not many content marketing services provide that benefit.
However, if you want to effectively rank blog posts on Google, you'll have to ensure that your blog posts are SEO optimized. This involves proper keyword placement in places such as:
Blog headings
Body copy
Title tag
Meta tag
Meta description
While it can get a little complicated, you can run your pages through an SEO optimizer, such as this one from SEMrush:
This way, you'll learn what you've done correctly and what needs to change with regard to SEO.
Where Blogs Fit In the Buyer's Journey
The interesting part about blogs is that they can actually be used in all three stages of the buyer's journey. While they are most frequently used as awareness stage content, it's certainly possible to use them in the consideration and purchase stages.
For example, a purchase stage blog post may just constitute a listicle-style article about the multiple ways your company can solve problem XYZ. When customers are in the purchase stage, they're more than willing to read about how your specific solution stacks up to the competition and how it can help them.
Videos
Videos as a content marketing service have exponentially grown in popularity over the past little while, with 87% of marketing professionals including them as part of their strategies.
It's hard to argue with them. Video is an easily digestible form of content. Instead of dealing with reading large blocks of text, they can simply watch and listen to the content instead.
Before you get the wrong idea, we're not suggesting that written content, such as blogs, aren't important. They're absolutely a cornerstone of any effective content marketing strategy. We're simply suggesting that you shouldn't ignore video as a content marketing service, especially considering the insane demand for it.
The question is, what should you make your videos about?
Well, a great place to start is how-to videos. When your customers are looking for solutions to specific problems, a how-to video is often a better choice than attempting to skim through a long blog post.
Wistia is a great example of top-notch video content marketing. They publish loads of how-to videos for their potential customers to sink their teeth into. Which makes sense, considering they're a video software company.
Where Video Fits in the Buyer's Journey
It's certainly possible to make video content for any stage of the buyer's journey. However, examples such as the one above fit best into the awareness stage. The content is geared towards people looking for video shooting tips when they're by themselves. Wistia knows their audience has this problem, and they've chosen to make a video to help their customers solve it.
Lead Magnets (eBooks, Guides, Etc.)
Simply put, a lead magnet is offering some sort of incentive in exchange for contact information, which is normally their email address.
But where do lead magnets fit in as a content marketing service?
Well, the main reason we've listed eBooks and guides alongside lead magnets is that they represent two common incentives used as lead magnets.
It's important that the information you're offering is actually valuable, though. Don't skimp out just because you're offering something for free. If you expect customers to pony up their email addresses for purposeless content, they're not going to view you in a very positive light.
Check out this example from Salesforce:
With the current pandemic situation affecting as many businesses as it is, Salesforce knows they can provide a valuable resource to help companies navigate through the unknown. All they're asking for is contact information. This is what makes an effective lead magnet.
Where Lead Magnets Fit in the Buyer's Journey
Typically the content associated with lead magnets, such as eBooks or guides, tends to be most effective during the awareness stage. While guides can certainly be effective as consideration stage content, using them as gated content requiring contact info may not be the wisest choice at that stage.
Infographics
How can you take boring statistics and transform them into a compelling piece of content?
Infographics are the answer.
It's tough to get your point across when you're dealing with unengaging details such as statistics. Thankfully, infographics help you transform this boring data into a digestible format that's easy on the eyes.
There's plenty of evidence to suggest that visual content such as infographics resonantes better with audiences, often being shared up to 3x more on social media than any other form of content. And since social media engagement brings huge benefits to your content strategy, it's easy to see why infographics should be a content marketing service that you invest in.
If you're feeling creative and motivated, Canva is a great tool for creating your own infographics, with many different stock images, shapes, and templates at your fingertips.
Where Infographics Fit in the Buyer's Journey
Infographics are typically used during the awareness journey. They represent a strong form of content to help your audience solve general problems that they might have, mostly due to being easier to digest than other forms of content. Especially for those who identify as visual learners.
Podcasts
The podcast is another content marketing service that has become increasingly popular as time goes on. In fact, up to 32% of Americans have reported listening to a podcast at least once a month.
Podcasts are similar to blog posts in that they give you the chance to inform listeners and position yourself as an authority in your industry. However, there are a few different benefits that help set podcasts apart from other content marketing services.
While podcasts have been growing in popularity, there tends to be less competition than with other content marketing services
The convenient format allows users to listen anywhere (while cooking, in the car, etc.)
Podcast listeners tend to be loyal, which can work to your advantage if you schedule a weekly podcast
Podcasts do have a slight barrier for entry, but you can get software to help you out with starting a podcast.
A program like Audacity would be perfect for a beginner starting their own podcast. It's easy to learn, compatible on both Windows and Mac, and best of all: It's free.
Where Podcasts Fit in the Buyer's Journey
Podcasts are a great consideration stage bit of content. Usually, if people are listening to a podcast from a company, they're already aware of the company producing the podcast and have done a little research into them.
Whitepapers
Whitepapers tend to be a bit of a complex content marketing service. Depending on who you ask, the actual definition of a whitepaper will vary.
However, at its core, a whitepaper is an authoritative deep dive into a specific topic.
Whitepapers seek to solve your audience's problems, similar to most content marketing services. However, what sets whitepapers apart is just how in-depth they go. In fact, they're often used by tech companies to outline a new technology or software release.
They also tend to be more formal than other content marketing services. Whitepapers won't appeal to everyone, but they're an important aspect to include in your content marketing strategy.
Where Whitepapers Fit in the Buyer's Journey
Whitepapers are another great content marketing service for the consideration stage. If your potential customers want more formal, more in-depth information about what sets you apart from your competition, whitepapers are exactly what they're going to default to.
Consider Hiring an Agency for Content Marketing Services
After digesting all of this information, we wouldn't be surprised if you're feeling a little overwhelmed.
Content marketing is no joke. In order to reap the maximum rewards of an effective content marketing strategy, a lot of time and effort is going to be expended. For some, it can end up being too much.
So why not look into hiring an agency for content marketing services? Instead of dealing with the headache yourself, it makes sense to hire people who are experts at this sort of thing, doesn't it?
There are plenty of benefits to hiring a content marketing agency over handling it internally. These include:
Staying on Top of the Latest Trends
At the end of the day, part of a content marketing agency's job is to keep informed of the latest trends and technologies within the digital marketing world.
For someone outside the industry, staying on top of these trends can be difficult, since content marketing trends are constantly shifting and changing with the times. After all, if a content marketing agency isn't consistently studying up on the latest trends and then employing them as part of their client's strategies, they wouldn't really be doing their job now would they?
Increased Efficiency
If you've got the full power of an agency handling your content marketing services, this allows your internal marketer to focus on other aspects of your overall marketing strategy.
This is crucial since content marketing can eat up a lot of resources, as we've already mentioned.
It's also worth noting that your internal marketer likely doesn't specialize specifically in content marketing. More often than not, their expertise will be spread out across several different areas. By hiring an agency, you know full well that their focus will be solely on your content marketing strategy and that they have the expertise to get the job done, provided you choose an effective agency.
A content marketing agency will also source writers that specialize specifically in your industry, rather than use a team of generalized freelance writers who write about anything.
Accountability
Hiring an effective content marketing agency lets you rest assured that they're going to be reliable and accountable. Whether you want to call them up to discuss your strategies, or even how to bring your content marketing efforts to the next level, you'll know that they're going to work to the best of their ability to get you where you need to be.
With a content marketing agency, you'll also be receiving progress reports to keep you up to date with your progress. For example, Roketto's content marketing services provide you with weekly status calls from your account manager to review what's happening each week. Just one way that we show how much we value effective communication throughout your content marketing journey.
Content Marketing Services Summary
Whether you choose to handle content marketing services yourself or hire an agency to deal with it for you, there's no way around the fact that content marketing is going to be vital to your growth.
Although there are a plethora of different types of content marketing services out there, these are the 6 that we believe promote the fastest, most predictable growth.
So what are you waiting for? Armed with these content marketing services, there should be nothing stopping you now.
Looking for More Information?
No one's going to shame you for asking for a little more help. Whether you're looking for more information on content marketing, or you're interested in what Roketto's content marketing services have to offer, reach out to us. We'll answer the call. We promise.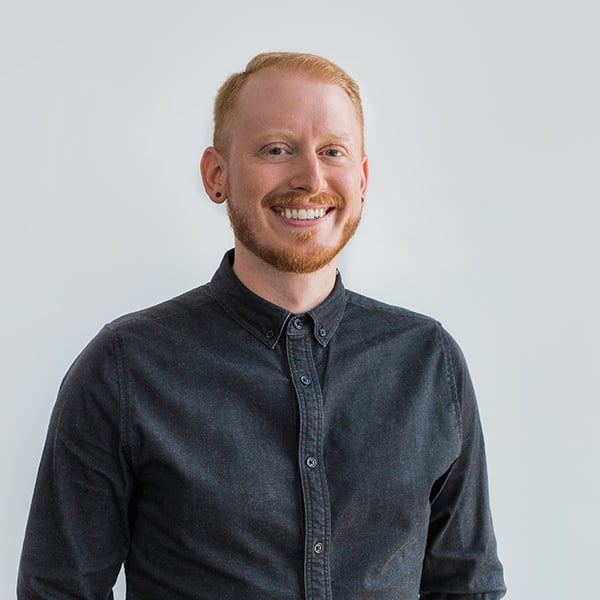 Ulf is one of the co-founders here at Roketto. His passion shines brightest when tasked with increasing business growth through inbound marketing. If you want to talk strategy, give Ulf a shout and you're likely to see him spark with excitement.