Let's say you're building a new website.
Or want to have a centralized location to manage your marketing efforts and keep customer information.
HubSpot is a great solution. As a platform, HubSpot offers different pieces of software that can be purchased individually or together to manage basically every aspect of your business.
It's extremely useful software, but it does have a learning curve if you want to get the most out of it.
You'll need not only to get your team set up on the software, but you'll also need to get them using it every day for their work. That's where onboarding comes in.
As an inbound marketing and web development agency, we can handle setting up your website, blog, and marketing campaigns on HubSpot, but we also take the time to onboard our clients onto the platform so you can understand how to use it and hit the ground running with smashing your business goals.
Let's get started by taking a closer look at what HubSpot onboarding is, what it entails, and the different types of onboarding services available.
What is HubSpot Onboarding
HubSpot onboarding is when an agency (such as Roketto) provides technical and strategic guidance on how to setup HubSpot effectively, whether you're using it to grow traffic on your website or keep customer information organized and easily accessible.
In other words, HubSpot onboarding is meant to help you and your team:
Be able to use all aspects of the software necessary to achieve business goals
Get started using HubSpot as quickly and efficiently as possible
Get the most out of your investment in HubSpot software
Gain a strong foundational knowledge of the software
What is the Best Way to Onboard with HubSpot
When it comes to HubSpot onboarding, you really have two options available. You can onboard yourself and your team with the various resources available on HubSpot's website, or you can hire a HubSpot professional onboarding service to make the process more streamlined and applicable to your business.
Self-Serve Onboarding
If you check out the HubSpot Academy, there are a plethora of tutorial-type courses available that are designed to walk you through the basics of using every aspect of their platform, from the marketing hub to the CRM.
It'll take time, but by going through these courses and treating it like you're going to school to learn HubSpot, you can gain a decent foundational knowledge of the platform and how it works. Thankfully, these courses are all available for you and your team to access for free with your HubSpot subscription.
Learning can be done all at once, or whenever it's needed, so you can start yourself and your team with a few courses and approach the training as more of an ongoing process.
But when you scroll through the available courses, you'll quickly find that:
Course lengths range from around 30 minutes to several hours, meaning that you'll need to do careful planning to ensure that team members can dedicate themselves to uninterrupted training
There are thousands of courses available, and some may or may not apply to what you're using HubSpot for. This means you'll need to comb through the available courses and choose the ones that are relevant to each team member
There are different levels of courses — beginner, intermediate, and advanced — and it may be unclear as to which is the appropriate level for each individual team member until they start taking the course, which means they might waste a bit of time with discovery rather than learning
If you're willing to put in the time and effort, self-service onboarding is definitely doable. However, if you want the most streamlined, efficient, and relevant training possible, then you'll want to strongly consider HubSpot professional onboarding.
HubSpot Professional Onboarding
Rather than spend tons of extra time sifting through the courses on HubSpot Academy to learn the basics and then apply that knowledge to your specific business goals, you can streamline that process with HubSpot professional onboarding.
By choosing this onboarding process, a HubSpot professional will work with you to create a customized onboarding plan that's tailored to your business and your specific goals. In other words, it cuts out the fluff and helps you get into using the platform for actionable insights and deliverables immediately.
It's like when you want to learn a new programming language — as many experienced programmers will tell you, it's much easier and more motivating to learn when you've got a goal in mind, like building a game or a productivity app, rather than trying to learn with no clear direction.
In this case, your business goals are both your start and end point, so it encourages you to learn and sets the expectation for what you'll receive by the end of the training.
Other benefits of using HubSpot professional onboarding include:
In business, time equals money. Anytime you can add efficiency to a process to make execution faster and retain the same results or better, it's always worth it, even if it requires a bit of an investment. HubSpot marketing onboarding, for example, might start at $3,000 (pricing as of August 2022), but you're getting a full overview of your marketing data within the platform, how you can manage it, and a content strategy and campaign setup to boot (complete with automation where necessary). That way, you're hitting two birds with one stone: you're actively learning the platform while at the same time using your own business's data to assist in that learning — so when you're done, you'll be set up for success.
Customized Approach
Every business will have different goals and objectives that equal success for them. For one company, that could generate more leads, but for another, successfully completing a goal could mean optimizing their customer support processes to have customers move through the support queue faster. HubSpot's customized approach means that your onboarding will focus on your specific definition of successful goals and help you reach them.
So once again, you're learning the platform and using your own company's data during that process. You'll likely be able to identify opportunities for improvement and be inspired to try new ideas.
Ongoing Support
Once you're done with the initial onboarding process, that doesn't mean that you're on your own. With the higher tiers of the HubSpot onboarding plan, you'll get included technical consulting, which means that they'll help you with things like integrations, API review or troubleshooting, and much more.
Also, if you and your team are ready for the big leagues and need a more advanced setup with any of the Hubs, there's documentation to help guide you along. Oh, and if you need hands-on help, there's a whole list of HubSpot Solutions Partners available for you to choose from.
Expertise in Setting Up the Platform Correctly and Avoid Mistakes
Errors can cause setbacks that you don't want. While you and your team will definitely need time and room to learn the platform, the obvious goal is to avoid errors. What a HubSpot onboarding professional can do is provide you with a clean foundational setup so you can be 100% sure that you'll have a working, error-free solution right out of the gate, rather than risk compounding errors and incorrect data as information moves through the system.
Helps your Business Grow
The main focus of HubSpot onboarding foundations is to set up the platform so you can start meeting your business goals as soon as possible using the platform. This means you can be sure that using HubSpot alongside their onboarding services will result in measurable business growth that you can continue to capitalize on over time.
Professional Onboarding HubSpot Services
| | | |
| --- | --- | --- |
| Service | Description | HubSpot Onboarding Fee |
| HubSpot Marketing Onboarding | Prioritizing your business goals (e.g., gaining more leads, implementing automations to save time, campaigns to drive more traffic to your website) during training so your Marketing Hub is set up for your business's success. | $3,000 - $15,000*, with the latter two tiers offering user permission and team setup, management of multiple brands, and consulting. |
| HubSpot Sales and CRM Onboarding | From prospecting to nurturing to lead management, HubSpot Sales Onboarding will help you tailor the system to your sales processes, set up reporting, implement automation, and more to streamline sales from start to finish. | $500 - $8,000*, with the latter two tiers offering CRM data migration to HubSpot, multiple team management, process mapping, custom integrations, and more |
| HubSpot CMS Onboarding | From web design to SEO to content strategy, this onboarding service focuses on giving you the foundation necessary to take your website from zero to hero. | $800 for professional (starter) and $2,000* for Enterprise (advanced), with the latter offering custom reporting, website speed and security tools and best practices, dynamic page testing, and more |
| HubSpot Service Hub Onboarding | Set up or optimize a digital customer service solution, so clients get service quickly and efficiently, no matter where they're contacting you from, whether it's live chat, email, or an online form. | $500 for professional (starter) to $3,000 for enterprise (advanced), with the latter offering multiple team management, support playbook creation, custom dashboards, and more |
*pricing as of August 2022
HubSpot Onboarding Direct Services
You may already be aware that HubSpot, being the behemoth in the business operations space that it is, offers businesses that provide support for other businesses — like agencies and IT companies — the ability to become HubSpot partners. The HubSpot Partner program targets businesses that want to expand their offerings to include HubSpot and become HubSpot experts. Just like you can make yourself look better when applying to a tech job by highlighting all the platforms you can use, a HubSpot expert makes themselves more attractive to businesses wanting help with the HubSpot platform by becoming a HubSpot Partner.
HubSpot Partner Onboarding
By becoming a HubSpot partner, two professionals — a Channel Consultant and a Channel Account Manager will work with you to get HubSpot set up to help you achieve your business goals, using your go-to-market (GTM) strategy as a basis for helping you utilize the platform to sell services and solutions to your customers.
For example, if you're an inbound marketing agency, HubSpot's onboarding professionals will help you determine how to package and sell different inbound marketing services within the platform, including retainers for ongoing maintenance and other services your clients will need over time.
HubSpot for Startups
Startups often don't have much extra budget for things like becoming a HubSpot partner. In the early stages of a Startup business, they're much like a student with a business idea, trying to break into the world and make a name for themselves in their target market.
That also means that if they do invest in something, like technology, they need to reap the benefits from it as soon as possible — remember that budgets are tight!
Thankfully, HubSpot's Startup program offers 30-90% off their professional or enterprise software packages for the first year, depending on your startup's eligibility, which has to do with the amount of funding your startup has raised and whether you're partnered with a global VC, accelerator, incubator, or entrepreneurial organization.
If you meet the eligibility requirements, then you're able to apply for the discounted pricing.
HubSpot for Startups Onboarding
With the HubSpot for startups onboarding program, startups can be set up for success for about $300*, which includes 60 minutes with a Customer Onboarding Specialist and access to the HubSpot for Startups community.
During the onboarding call, your onboarding rep will help you create an onboarding plan to get HubSpot up and running and point you to the relevant certification courses and documentation on the HubSpot Academy that you and your team should take to learn the platform.
After that, you'll have access to the HubSpot Customer Success team for any additional questions or support you may need.
Once you've completed the onboarding process, you can enlist HubSpot consulting services for marketing, sales, and more to help you build your business strategies.
HubSpot Onboarding Process
Now that you have some insight into how the HubSpot onboarding process works for businesses, you're probably wondering how these businesses turn around and use HubSpot to onboard their customers.
The typical process for each "Hub" is as follows:
HubSpot Marketing Onboarding
Part 1: Getting Started
| | |
| --- | --- |
| Task | Description |
| Kickoff Call | Sets out how a project should progress over time. Determines goals, timelines, communication channels, strategies, and agency and client responsibilities. |
| Adding Users to the System, Setting up Templates | User permission setup, and setting up a template for either hosting the site through HubSpot or migrating the full website to HubSpot. |
| Connecting Domains, Social Accounts, and Contacts | Adding all relevant domains so all the client's content lives on HubSpot, including social accounts (complete with posting/scheduling capabilities) traffic and lead tracking, and data import to the CRM. |
| Setup Account Defaults, Filter Out IP Addresses, Create Chatbot (optional) | Customizations within the HubSpot platform to suit the client's business, from language, currency, and analytics settings so the correct information is available to analyze. If a Chatbot is implemented, it can be set up to be managed within an email inbox. |
| Integration Setup and Audit | Determining which software in your tech stack can be consolidated, added, or used differently for efficiency and money-saving reasons, and perhaps most importantly, to have one source of truth for data. |
| CRM Setup and Optimization | Conversation management from end to end, including CTAs, forms, landing pages, blogs, social media posts, and email. By looking at these areas, clients can determine what is and isn't working with regard to the tone and content they are putting out. |
| Implement Additional HubSpot Products | Implementation of additional HubSpot tools (e.g., CMS, Sales, Service Hub) and the strategies surrounding their use. |
Part 2: Optimization and Maintenance
| | |
| --- | --- |
| Task | Description |
| Campaigns and SEO | Measuring the effectiveness of marketing content, including campaigns and SEO strategy, to determine if they're working and what potentially needs to be adjusted. |
| Reporting Optimization | Learning how to create and use custom reports and looking at the default offerings to gain insight into traffic data. |
| Client Feedback and Training | Receiving feedback from the client on the process so far and addressing any questions and concerns. |
Part 3: Utilization and Maintenance
Task

Description

Maintenance and Strategy

Implement strategies to help clients with HubSpot and understand their data. Providing a technical audit to ensure that settings within their portal are correct.




Use of the CRM data grader tool to do regular quality checks on their CRM data.
Once onboarding is complete, implement the Growth Grader tool to give the client a score on their current growth strategy and provide detailed playbooks on feature implementation that will help them achieve their growth goals.
HubSpot Sales Onboarding
Part 1: Strategy and Planning
| | |
| --- | --- |
| Task | Description |
| Kickoff Call | Determines how the project should progress. Goes through goals, challenges, timelines, roles and responsibilities, communication channels, and other critical information. |
| Sales Hub Setup | Customization of the platform including language, time zone, number format of accounts, user account creation, two-factor authentication setup (2FA), and more. |
| Integration Setup and Audit | Connect any relevant third-party applications to HubSpot |
| Build Sales Workflows, and Features | Build a sales dashboard, create goals, build sequences and templates, set up prospecting and sales call initiatives, and use CRM data to determine performance over time. |
| Setup Additional Sales Features | Create a product library reflecting all the products and services the client sells, create and share sales quotes, set up the sales team to be managed within HubSpot, and create calls and meeting types within the platform. |
| Implement Additional HubSpot Products | Implement any additional HubSpot services that the client wishes to use so they can be connected to their current sales strategy. |
| Client Strategy Workshop | Review buyer personas and make recommendations and changes as necessary, solidifying goals for the future. |
Part 2: Optimization and Reporting
Task

Description

Sales Automation and Customization

Set up automation for various processes, as well as lead scoring criteria.
Categorize contacts using the lifecycle stage and where the handoff should be between marketing and sales
Determine what processes could be improved
Use the report builder to analyze multiple data sources within HubSpot and gain insight into marketing and sales performance

Reporting Optimization

Create and use customized reports
Determine what insights default reports provide and use that as a starting point for custom report creation

Client Training

Gain feedback from the client on current processes and how they are working
Suggest additional training using HubSpot Academy courses
Part 3: Utilization and Maintenance
Task

Description

Maintenance and Strategy

Help the client further their understanding of the platform and their data
Perform a technical audit to ensure that the platform has been set up properly
Determine how many HubSpot tools the client uses and identify opportunities for utilization and adoption
Use the CRM data grader tool to determine data quality within the platform
Use the Growth Grader to help with growth strategy plan development and create detailed playbooks for future growth support
HubSpot CRM Onboarding
Part 1: Setup and Planning
Task

Description

Kickoff Call

Sets out how a project should progress over time, including platform goals, timelines, roles and responsibilities, gaps with current CRM solution (if there is one), and communication channels.

Administration and User Setup

Create user groups
Assign users to the relevant group
Assign HubSpot Academy courses as needed
Partition assets by team

Configure System

Configure the language, currency, date, and company branding, and manage permissions and access for different users and teams.

Integrations and Tech Stack Audit

Determine what software stays and what goes, and connect relevant applications (e.g., Gmail/Outlook, Slack/Microsoft Teams, Zoom, Shopify, etc.).

Upload files and assets

Upload and categorize/manage various files and assets for ease of access, and create templates and snippets (short and sweet sales and marketing content that can be used in various campaigns and sales materials).

Map customer journeys

Determine how customers enter the CRM and where their information goes depending on their data, and map that process so it can be optimized.

Creating Custom Fields for Client Data, Pipeline stages

Create customized fields for customer information that matches the data that the client has for each client, and create pipeline stages for incoming leads.

Migrate Customer Information to the System

Move current customer information to HubSpot, ensuring that data is cleaned and prepped with the proper fields before migration.
Part 2: Data Optimization and Maintenance
| | |
| --- | --- |
| Task | Description |
| Create Tasks and Automate Manual Processes | Tasks are a project management tool that allows users to see and act on responsibilities. With automation, tedious manual processes can be set to execute when certain actions are performed automatically. For instance, if customer information is updated in a certain area of the CRM, it can be updated globally through automation. |
| Reporting Optimization | Explore the default reporting options and see what additions need to be added, and create custom reports based on that information. |
Part 3: Maintenance
| | |
| --- | --- |
| Task | Description |
| Maintenance and Data Quality | Determine the quality of data that's entering the CRM and whether additional fields need to be added to further sort information. Data dedupe tools could also be used here to improve data quality. |
HubSpot CMS Onboarding
Part 1: Strategy and Planning
| | |
| --- | --- |
| Task | Description |
| Kickoff Call | Determines client and agency responsibilities, communication channels, and project goals |
| Review Migration Plans | If the client needs to migrate to HubSpot from another CMS, a plan should be created. This typically includes building a template (or purchasing one from the Asset marketplace), building out any additional styling/templates as needed, and setting out plans and timelines for the migration itself. |
| Technical Setup | Adding users, setting up additional tools, connecting domains, and otherwise getting the CMS ready to work. |
| Website and Content Audit | Taking a look at the website's performance, including traffic sources, amount of traffic, keyword rankings, and planning improvements. |
| Customer Research (Personas and Journeys) | Understanding the client's ideal customer(s) using existing customer data and understanding how different customers move through the website and ultimately convert. |
| Copy and Page Strategy | Using insight from steps 4 and 5 to set a copy strategy, including tone and style, and determine if additional pages are needed or existing pages can be consolidated, additional website sections are needed (e.g., blog) as well as pillar page strategy. |
| Implement Additional HubSpot Products | If the customer has purchased additional HubSpot products like the Marketing Hub and/or Sales Hub, how will those integrate with the CMS? |
Part 2: Deliverables and Quality Assurance
| | |
| --- | --- |
| Task | Description |
| Copy and SEO writing | Mapping and writing the content for the website while adhering to any established SEO strategy (e.g., predetermined keywords to be used on each page). |
| Design | Design based on the copy can commence at this step, including graphics creation and page styling. |
| Front and Back-End Development | Coding for the website, including HTML, CSS, and Javascript. |
| Integrations | Any software integrations the client needs, for example connecting the CRM to the website. |
| Performance Optimization | Determining performance and making any optimizations/improvements as needed. |
| Quality Assurance | Reviewing grammar, spelling, UX, navigation, and more before the site goes live. |
| Client Training for Basic Edits/Website Changes | Determining if the client needs training to perform basic edits/changes to their website as needed. |
Part 3: Launch and Post Launch Maintenance and Additional Q&A
| | |
| --- | --- |
| Task | Description |
| Quality Assurance Round 2 | An additional look at the website for any missed errors, the website has the correct links, and the "no index" tag is removed. |
| Additional Campaigns and Content | Plan additional content initiatives, such as blog content, pillar pages, etc. |
Part 4: Post Launch Improvements (Ongoing)
| | |
| --- | --- |
| Task | Description |
| Reporting and Insights | Use information from reports and analytics to implement improvements to the website. |
| Quarterly Strategy and Roadmapping | Determine further optimizations, content plans, and more. |
HubSpot Service Hub Onboarding
Part 1: Platform Setup
Task

Description

Kickoff Call

Determine the project deliverables, client and agency responsibilities, communication channels, timelines, and more.

Administration and User Setup

Adding users to the platform, determining permission levels, creating HubSpot profiles, syncing devices (e.g., phone, computer) for communications, and more.

Service Hub Setup

Creating conversations inbox
Live chat setup
Notifications
Connecting relevant forms
Setting up ticket and pipeline stages
Creating custom ticket properties

Integrations

Connecting native and third-party software and applications to HubSpot.

Implement Additional HubSpot Products

Connecting other HubSpot products (e.g. CRM, CMS, Marketing Hub) to the Service Hub for seamless functionality.
Part 2: Optimization and Reporting
Task

Description

Process Optimization

Reviewing current processes and ensuring that everything is working as intended, including:




Sales to service process handoff
Ticket automation
Service dashboards

Analytics and Reporting

Viewing reports and analytics information and using the insights gleaned for process improvements.
Part 3: Maintenance
| | |
| --- | --- |
| Task | Description |
| Maintenance and Strategy | Ensure client understanding of the platform, provide resources, additional training opportunities, and more. |
Conclusion: Where to Find Guided Client Onboarding HubSpot
Guided client onboarding for HubSpot can be found in a number of ways. First, HubSpot themselves has a list of onboarding services provided by them as well as a variety of HubSpot Partners (such as Roketto) that specialize in different areas, from Marketing to Service.
In addition, the HubSpot Academy offers in-depth training courses that you can utilize either alone or in addition to onboarding through a HubSpot Partner. Going through the courses that explain the fundamentals of the "Hub" you purchased is extremely beneficial to ensure that you have a greater understanding of how the platform works.

If you're looking to get started with or optimize your experience with inbound marketing with HubSpot, give Roketto a call today. We'll be happy to chat with you!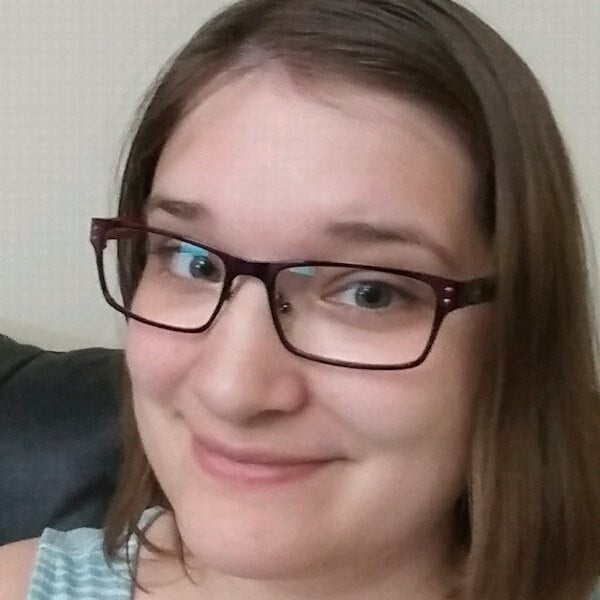 Lisa Hoffart is a professional writer with several years of experience crafting well-researched content for a wide variety of industries, from legal, real estate, technology, and more. Lisa is a huge technology geek that loves video games and computers. In her free time, Lisa enjoys sewing, crafting, and hanging out with her cat.