Videos have become one of the most effective and success-driven marketing tools, provided they are SEO-optimized.
Today, SEO video and its uses are becoming increasingly popular, and everyone has one thing or two to say about videos. A video maker, thus, has become the need of the hour for businesses, entertainers, bloggers, and marketing houses.
Here are some statistics that demonstrate why it is a useful strategy to make videos for SEO:
81% of video marketers say that using video has increased the time that customers spend on their website.
By the end of 2022, video will contribute up to 82% of internet traffic.
When marketing heads discuss video content with regard to how to market software, they usually talk in the context of paid video ads or social media. However, organic search is becoming an even more critical channel where video optimization for SEO is taking the spotlight, slowly yet steadily.
Video SEO: What is it?
vSEO, better known as Video SEO, is the procedure of enhancing the visibility or ranking of a video. It can be done in both general search engines and video search engines. It allows the video to show up, preferably, on the first page of Google or on top of other search engine results pages (SERPs).
However, this procedure involves the creation of metadata that matches search intent. Also, it significantly helps in building video content that is capable of generating incredible traffic for a particular website.
In other words, Video SEO is a significant component of SEO, and has the capabilities of driving traffic to a website and keeping users on your website. It considerably helps in promoting conversions and retaining potentially valuable audiences.
It is no secret that an average user browses and stays on a website for not more than 10 to 20 seconds. However, they stay for a considerably longer time on the website for watching videos. This structure efficiently reveals the power of video content for retaining audiences and improving organic traffic.
SEO experts always recommend optimizing a website's video content strategically to boost their ranking on search engines such as Google.
Until today, the efficient and most reliable way for promoting videos in searches is by having a video sitemap. It is nothing but a plethora of videos hosted within a gallery on a particular site.
If consumers find the Google bot failing to recognize their videos on a specific site, the best solution would be to opt for video content SEO. There are plenty of ways to let the search engine understand what the video is all about.
Before we jump into the section on ways to optimize video content with the help of an online video maker, it's best to take a glance at the benefits video SEO offers. So keep reading until the end to know more.
Video SEO: What Benefits Does it Offer?
Here are the top benefits of a well-planned, well-implemented video SEO strategy in 2022:
1. Significantly Boosts the Social Presence of a Brand
Video content provides ample opportunity for delivering valuable information to their audience. One can do so while solidifying their brand face as an authority within their niche. Moreover, it has the capability to "put a face" to one's company, thereby building a stronger connection with prospective consumers.
So whenever companies decide on putting up any video content, they can use their brand as a reference. Meanwhile, they can also direct their viewers to additional resources. So, when new users find them through organic search, one can gain significant visibility. Further, they can direct them to their site.
2. Video in SERPs Ensures Significant Boost in Click-Through Rates
Compared to text-based listings, SERP listings with a relevant video and thumbnail are way more engaging and appealing.
SERP results with associated video content ensure a whopping 157% increase in their organic traffic. Additionally, video SEO statistics suggest that landing pages with video content have 53% more chance to pop up on a SERP.
Here, adding a video to a site's landing page and following video SEO best practices makes it more visible to users via search engine results. It prompts more people to click through and watch the video content.
3. Enjoy Lower Bounce Rates with Video SEO Content
A study by Wyzowl reveals that around 72% of respondents prefer watching a video to learn about a product or service. Thus, it's clear that video content comes with a higher engagement rate for new website visitors than just text.
Top marketing expert Neil Patel says that adding a video on a landing page is an ideal way to deal with high bounce rates. It has the efficiency of engaging their visitors right from the very beginning. This means from the very second they land on a brand's site, they tend to remain there for a considerably longer time. Thus, while reducing the bounce rate, one can significantly boost their conversion rate.
When a search engine(s) monitors and finds out that users ended up on their site through an SERP, and stayed at the site for a longer period, it is ensured that the page has successfully provided all the answers to the questions the user asked.
4. Strengthen Keyword Strategies with Video SEO!
Most business owners don't realize that a video can easily be a beneficial addition to their website. This is because it automatically drives the potential audience to their website.
Whether a video is hosted on one's website or on a social media platform, one can always add the transcript in the video description or below the video.
Doing so will develop one more body of text for the search engine(s) to index. It efficiently boosts the probability of the video content popping up in a user's SERP, thereby significantly driving organic traffic.
5. Excellent Videos Earn Themselves Some Backlinks
When it comes to video for SEO strategy's optimal performance, backlinks become paramount. Promoting great content from another source helps with driving traffic to your website and theirs. Moreover, backlinks represent a "vote of confidence" from one site to another. In other words, backlinks to another website is a specific signal to search engines that others vouch for their content.
Besides enhancing SEO results, video content with backlinks improve conversions and drive more traffic.
Best Practices for Video SEO
1. Meet all the Typical On-Page Factors
When we talk about ranking videos on search engine(s), we actually don't rank the video itself, but the entire landing page that contains the video. When everything is done right, the page's result is displayed as the "featured snippet" or video-rich snippet at the top.
Thus, every typical on-page SEO factor is applicable, and these include:
If the focus of the page is video, reflect this in the meta description and/or page title
Insert the target keyword on the page's SEO title, headers, and subheaders
Use keyword variations and associated keywords on the body content alongside the target keyword
Example:
Page SEO Title: The Ultimate Guide To Video SEO In 2022
Meta Description: Watch our comprehensive video guide on SEO and get valuable insights to gain skills as beginners!
2. Schema Markup
By now one must know that Google and other search engines are incapable of deciphering their video SEO content. Therefore, schema.org markup can be used to tell Google what the videos are all about.
Schema markup plays a key role in enlightening the search engine exactly what a brand's video content tries to convey on the web page. It basically converts unstructured data into structured data.
At times, it can be immensely exhausting for setting this up independently. However, it is advisable for brands to discuss this with their development team. Only then it is possible to put up an "automated" plugin or solution.
Here's what can be found from Google about the most crucial elements of video SEO:
Video Title: Try to keep it short and user-friendly. Make sure the target keyword is incorporated into it.
Video Description: Use a short paragraph to explain what's covered in the video, and again, ensure to incorporate a variation of the target keyword.
Video Duration: Although there's no specific optimal length for video in search, its length must match the searcher's broad intent. If the video is about a product or service or its feature, keep it under two minutes.
Thumbnail: A thumbnail is an image displayed in the search results. Hence, ensure the thumbnail is attractive, appealing, and eye-striking. Some YouTube videos can inspire one to learn how to create good video thumbnails. However, they will also learn the most from practical applications with a photo editor.
Transcripts: Adding a transcript in the markup can potentially display that the video comes with captions. Undoubtedly, the transcript should be relevant to the video's topic and, thus, should naturally include targeted keywords.
3. Add Related Content to One's Video Along with Target Keywords
Adding a relevant copy around the video is a good idea. This may be done using a keyword-focused header.
The best way to do this is by searching content related to a brand's video topic. Choose the content that appears on top of the search result. See how one can incorporate that related content somewhere in the end or middle of the video naturally. Also, try using keywords for that content part too.
4. Place the Video at the Beginning of the Article, and Keep it BIG!
By doing so, it is clear that the video is the primary focus of the page. The video will become the center of attraction for that piece of article. To get a proper idea, check out the landing page design examples that come with videos on the top.
5. Encourage Sharing
Don't have a clear idea of what social signals are? Well, these are human interaction metrics on social media platforms like LinkedIn, Twitter, and Facebook. Examples of social signals include likes, shares, views, dislikes, etc.
Social signals cannot boost a company's website ranking directly. But what it can do is help in displaying a video to users who might relate to it.
Try to incorporate bold social sharing buttons, and make it simpler for website visitors to copy the link to the video with an embedded code. This will persuade them to host the video on their respective sites.
6. Maintain a Video XML Sitemap
One must develop a video-specific XML sitemap and try to maintain it. This XML sitemap consists of data about all the videos posted on one's website. Here are a few examples:
| | |
| --- | --- |
| Elements | Examples/References |
| Video SEO title | The Ultimate Guide To Video SEO In 2022 |
| Video SEO description | Watch the entire video content to get a hold of how SEO can improve video performance and website ranking. |
| Thumbnail URL | https://img.youtube.com/vi/<insert-youtube-video-id-here>/sddefault.jpg. |
| Play page URL | Click here and learn how to play video by clicking on the URL |
| Video player URL | HTML5 video players |
| Raw video file URL | Check out this content to learn about the applicable video files for HTML 5 |
Be sure to submit the video sitemap in the Search Console. Also, remember to check out whether it has been codified correctly.
7. Leverage the Power of Timestamps
It is always recommended to add timestamps in video descriptions to reflect and portray different parts of the video. In doing so, search engine(s) may also show these timestamps in the video carousel.
It will not only make your video results stand out from other videos, but help visitors to navigate and watch the part that's the most important and relevant to them.
Effective Ways to Boost and Promote Video SEO
So, by now, you must have gone above and beyond to ensure your video content is embedded and optimized for search on your website and other platforms. However, the task doesn't end here. The video SEO ranking can be taken to the next level by using some effective strategies to promote them.
Here's how to promote video SEO and further boost their rankings:
1. Simply Create Excellent Videos
Video optimization in SEO is primarily dependent on making video content that visitors prefer to watch and share. The most effective way to earn higher SEO rankings is to make videos with well-thought, scripted info. Then, leverage the power of a decent video maker to make good-quality videos. While deciding on the various types of video topics, it is suggested to think like the customer and make content that they prefer or need. Such video content will generate shares and backlinks organically.
2. Introduce Experts in Video Content
It's justified to leverage some experts' popularity to promote one's brand. When a well-known personality is featured in a video, its appeal and engagement will surely increase multiple times.
Try to make a social media strategy for your video content by including dialogues or speech text that aligns with the latest social media trends.
Visitors will spend more time watching a brand's video and may even share it, if it features a celebrity or any well-known influencer's face on it.
To boost videos' organic reach, consider any popular face or thought leader in your known network. Make sure to add their name to the video description and title, and never forget to tag them and use their name as hashtags on social media posts.
3. Share Video Content via Email
Video and email are a great combination. Videos are not only an excellent way to make one's emails more attractive and appealing but can boost email click-through rates by up to 300%.
4. Ask Others to Share Content
By now, we know that backlinks are the cornerstone of an SEO strategy. Given this knowledge, asking people to share your content is indeed an effective way to promote the videos.
They can be asked to share the video content on their blog channel, on social media accounts, or on any other digital outlet.
Reaching out to friends, clients, customers, and fans to tell them about the videos is crucial.
The Bottom Line
As video SEO has emerged as one of the most effective marketing strategies in the business world, it's the right time to get started and achieve a cutting edge on the competition. While planning on outpacing others, here are the key takeaways:
Video SEO is a crucial, integrated aspect of any marketing strategy that brings a ripple effect to a website. It ensures an enhanced website and comprehensive SEO performance.
Make sure to consider the options where videos can be hosted to get the most out of them through SEO.
Always use an online video maker to create videos while keeping video optimization for SEO in mind. Also, ensure the video content is technically sound, with the right titles, descriptions, and metadata.
That's all for today! Hopefully, this experience will help the reader get the most out of video SEO from now on. Until then, stay well!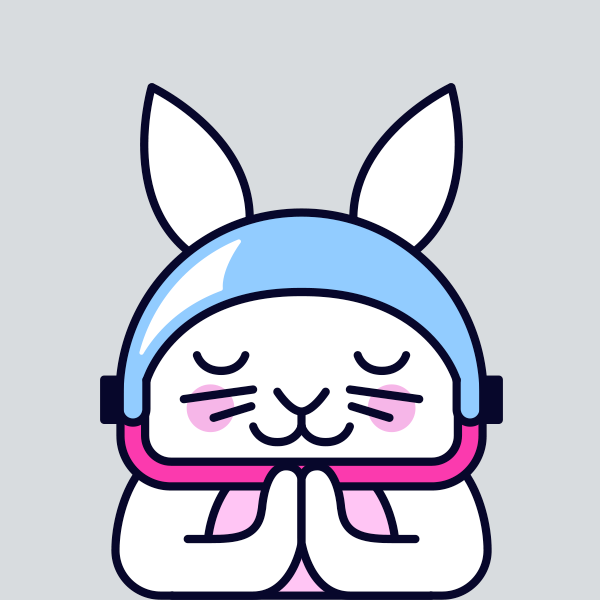 Who the heck is "Roketto Team"? Great question! We use this authorship from time to time for guest writers and previous authors are no longer affiliated with the Roketto brand. What about the cute little rabbit in the Roketto Team avatar? That's Piko, our loveable, space travelling mascot. If this is your first time seeing him, don't worry, it won't be your last. He likes to turn up throughout Roketto's website and content, always looking to help our audience with their marketing needs.