Nonprofit organizations play a key role in making the world a better place. Whether they're working to protect the environment, support social justice causes, or provide aid to those in need, nonprofits are a force for good in our society.
However, running a nonprofit organization is a challenging task. It requires a lot of resources, deductions, and hard work.
That's where HubSpot for Nonprofits comes in.
HubSpot, a leading marketing, sales and customer services software provider, offers tools to assist nonprofit organizations. With HubSpot Nonprofits, organizations can manage their social media presence, create and execute marketing campaigns, track and analyze their performance, and more.
The advantages of utilizing HubSpot Nonprofits are numerous. By streamlining marketing and outreach efforts, nonprofit organizations can concentrate on what really matters—positively impacting the world. Moreover, HubSpot for Nonprofits offers special discounts and pricing, making it an affordable solution for groups with limited financial resources.
Setting up HubSpot for nonprofits is straightforward, and many resources are available to help organizations get started.
Best practices include but are not limited to the following:
Optimizing donation forms
Tracking and analyzing donor behaviour
Nurturing supporters and donor
Personalizing your communications
Measuring impact and reporting results
We'll dive into these best practices and HubSpot's nonprofit features to give you a comprehensive understanding of the platform and its options.
Whether you're a small grassroots organization or a large established nonprofit, HubSpot Nonprofits can help you achieve your goals and make a real difference.
What Is HubSpot CRM for Nonprofits?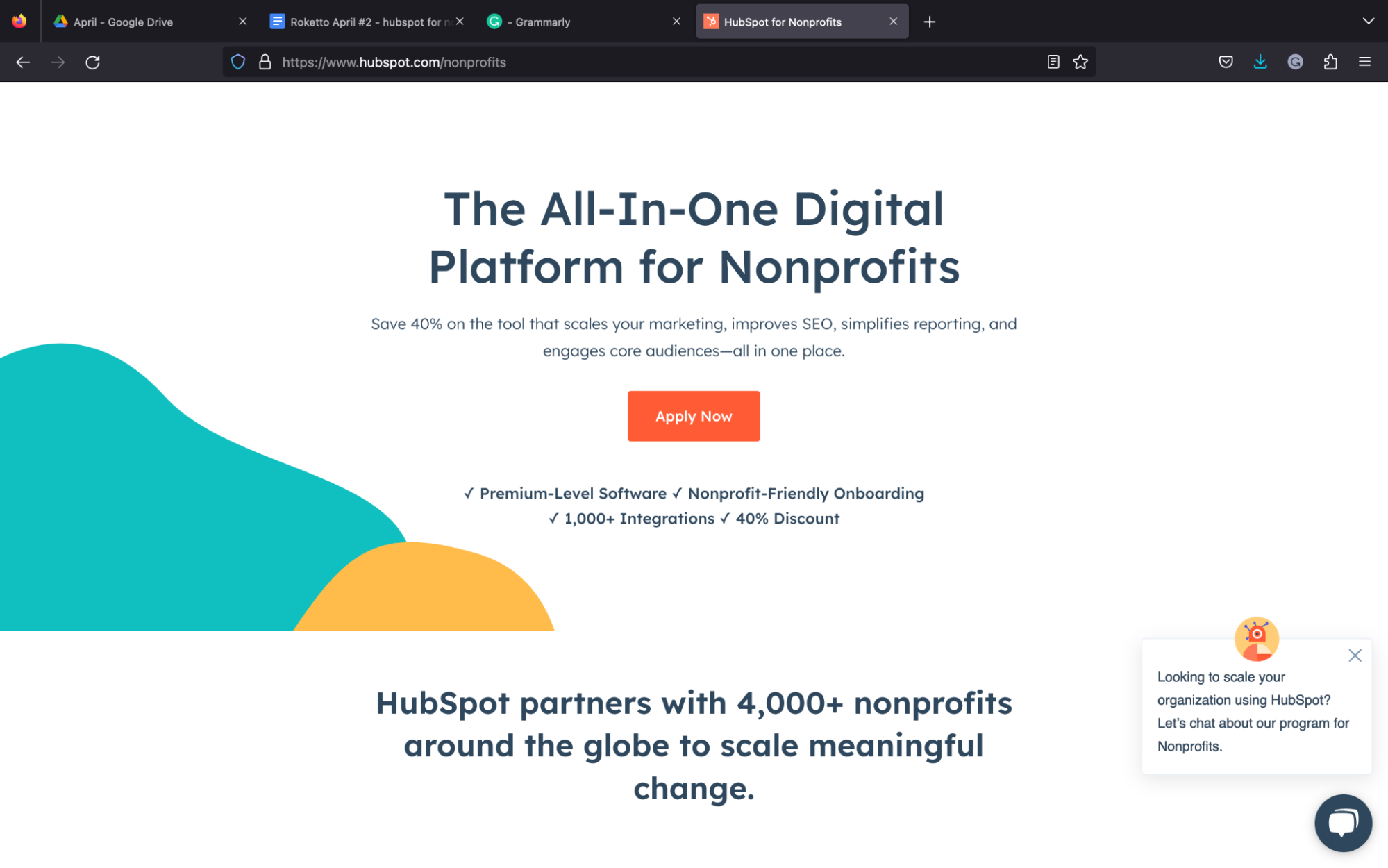 Source
If you're a nonprofit organization looking to succeed, HubSpot for Nonprofits is a game-changing platform designed to hold your hand every step of the way. The software suite offers an all-in-one solution to manage all aspects of a nonprofit's HubSpot marketing contacts, sales, and customer service efforts.
Whether looking to grow a donor base, streamline fundraising processes, or improve outreach efforts, HubSpot for nonprofits has covered you.
One of the most significant benefits of utilizing HubSpot for Nonprofits is its powerful customer relationship management (CRM) system. This tool allows nonprofits to track and manage their interactions with donors, volunteers, and other stakeholders. The CRM provides valuable insight into donor behaviours, allowing organizations to tailor their fundraising and marketing efforts accordingly.
Additionally, HubSpot for Nonprofits offers a range of marketing automation features that can assist nonprofits in saving time and increasing efficiency. From social media management and email campaigns to lead generation and analytics, Hubspot's marketing automation tools make it easy to execute and measure the success of your campaigns.
HubSpot's pricing for nonprofits is also noteworthy. The platform offers free access to many of its features and significant discounts on upgraded tiers, making it an affordable option for non-profits of all sizes. HubSpot's pricing for nonprofits is up to 40% off its regular pricing.
As they say, "With great power comes great responsibility," and HubSpot for Non-profits is here to help you wield that power responsibly and effectively.
And hey, if you still need to be convinced, remember: using HubSpot for Nonprofits is a lot like having a superhero on your side. It may not give you the power of flight or superhuman strength, but it can help you achieve some amazing things!
Features of HubSpot for Nonprofits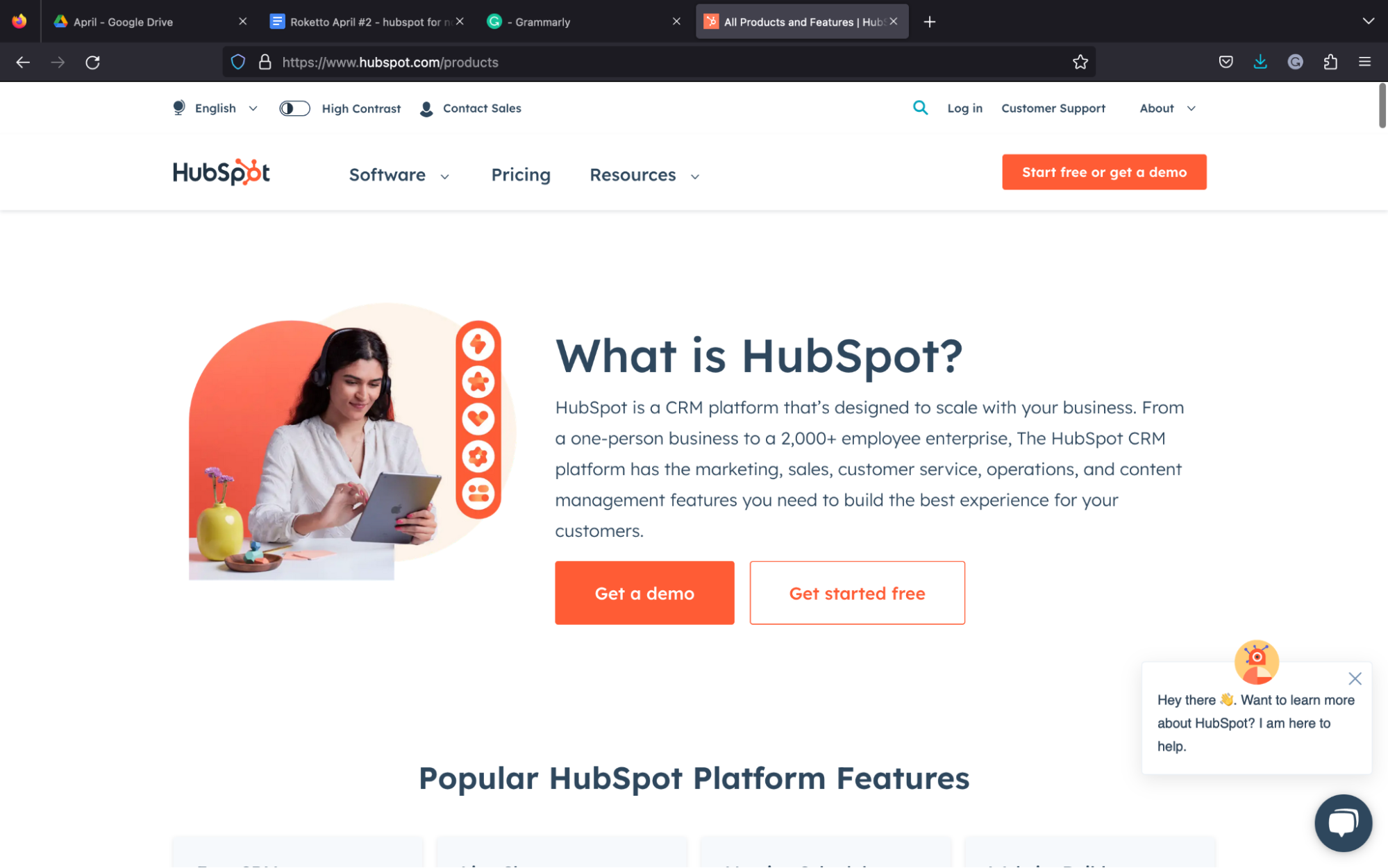 Source
Marketing Automation
HubSpot for Nonprofits marketing automation tools can streamline marketing efforts, engage donors and volunteers, and grow your NGOs impact. The platform provides a comprehensive set of tools to assist nonprofits in attracting, engaging, and retaining support.
One of the standout features of HubSpot for Nonprofits is its ability to automate outreach efforts while building meaningful relationships with volunteers and donors.
Here are some of the key marketing automation features available of HubSpot for Nonprofits:
Email automation: NPOs can create and automate email campaigns to keep supporters engaged
Social media advertising: The platform provides tools to develop, manage and track targeted social media ads to drive volunteer sign-ups and drive donations.
Website analytics: Nonprofits can track website analytics to understand user behaviours better and optimize content
Fundraising platform integration: HubSpot integrates with fundraising platforms to streamline donation tracking and reporting.
Personalized Communications: Nurture and engage donor relationships with HubSpot for Nonprofit's personalized communication features.
By leveraging the platform's marketing automation capabilities, nonprofits can reach more people, raise more funds, and ultimately significantly impact their communities.
Email Marketing
Any company, not only a non-profit organization, benefits from incorporating email marketing into its outreach strategy.
HubSpot for Non-profits makes it easy for organizations to create effective email campaigns that drive engagement and boost donations. That's because HubSpot's email marketing features help you build stronger relationships with supporters.
Below are five email marketing features that help grow your organization:
Email performance tracking and reporting
A/B testing for optimized email content
Automated email workflows to nature relationships
Personalization and segmentation for targeted messaging
Email campaign creation and management
These email marketing features on HubSpot Non-profits can help you create powerful personalized campaigns that resonate with your supporters and drive meaningful action.
Donations Management
Utilizing a CRM like HubSpot for Nonprofits can help you manage donors' data. Over 30% of nonprofits that use customer relationship management software surpass their objectives, while a little over 20% who didn't use it didn't accomplish their desired results.
Donor data typically includes:
Name
Email
Address
Phone number
Demographics
Behaviours and preferences
This data can potentially be "squeezed" to receive maximum advantages. For that, HubSpot for Nonprofits can store and manage donor information effectively so it can be analyzed and made actionable.
Social Media Management
Do you want to spread awareness about your mission?
Of course, you do. What kind of good-hearted and people-oriented organization wouldn't?
Social media is a powerful tool for nonprofits to connect with supporters and spread knowledge of their cause. HubSpot for Nonprofits provides various social media management features to make it easy for organizations to manage multiple social media channels, including Facebook, Twitter, LinkedIn, and more.
The table below highlights vital social media management features offered by HubSpot for Nonprofits.
| | |
| --- | --- |
| Feature | Descriptions |
| Scheduling | Create and schedule posts to multiple social media platforms |
| Monitoring | Engage with followers and track social media activity |
| Analytics | Track the performance of social media campaigns and posts |
| Ad management | Create and manage targeted ads to drive engagement and donations |
Roketto is a HubSpot expert that offers HubSpot consulting services to help nonprofits get the most out of the platform. With our expertise, you can optimize using HubSpot's inbound and social media features to grow your organization's impact and achieve its mission!
Reporting and Analytics
Who's the ultimate superhero duo of the online business world?
Reporting and analytics.
And lucky for you, HubSpot for Nonprofits has them on speed dial.
With these nifty features, organizations can track and analyze everything from website traffic to email open rates, providing the power to optimize marketing efforts and boost your fundraising game.
You'll have more insights than a fortune teller with a crystal ball.
HubSpot also offers custom reports to see exactly what matters to your organization. It's like having a personal data analyst without providing a coffee break or paying them an exuberant salary.
Benefits of Using HubSpot for Nonprofits
With nonprofits' massive role in the world, such as addressing social issues, providing essential services to those in need, and advocating for important causes, it can become challenging to navigate all the processes.
That's where HubSpot for Nonprofits comes in, providing powerful resources and tools to help your organization reach for the stars.
Let's look at some key advantages of using HubSpot for nonprofits, including simplified donation management, increased fundraising, improved donor engagement, and more.
Improved Donor Engagement
With personalization communication, you can connect with donors and supporters in ways you never thought possible.
Say goodbye to generic "Thank you" emails and hello to personalized messages that will warm even the coldest hearts. Hubspot CRM for Nonprofits assists you in understanding donors better to tailor messages that make them feel appreciated and valued.
Here are ways HubSpot for Nonprofits help improve donor engagement
Customizable landing pages to showcase the cause
Automated follow-ups to keep donors engaged
Tools to track donor behaviour and preferences
Personalized emails that make donors feel special
With HubSpot CRM for Nonprofits, you can build deeper relationships with your donors, inspire them to give more, and ultimately impact the world.
Streamlined Marketing Campaigns
Do you need an extra robotics set of arms to keep track of everything?
No more switching back and forth between different apps—HubSpot for Nonprofits brings all your tools together in one easy-to-use platform. With simplified processes and streamlined workflows, you'll have more time to focus on growing your organization and doing good in the world.
From managing donor databases to tracking fundraising campaigns, HubSpot for Nonprofits has you covered. And with its intuitive interface and customizable dashboard, you'll be able to see everything at a glance.
Increased Fundraising
With HubSpot for Non-profits, your organization will experience a growth spurt. The software is like a miracle fertilizer for your non-profit, assisting in increasing reach, impact, and effectiveness in ways never thought possible.
With its powerful suite of tools, you'll unlock the full potential of your organization and take it to new heights.
Here are ways HubSpot for Non-profits can increase fundraising:
Powerful marketing automation to reach more donors and raise more funds
Advanced analytics to track progress and optimize strategies
Robust social media management tools to expand your reach and engage the target audience
HubSpot for Non-profits lets you raise more funds, make a huge impression, and ultimately change the world. Increasing fundraising efforts can support your non-profit's mission and take your organization to the top.
With HubSpot for Non-profits, the sky's the limit.
Simplified Donations Management
Donating to nonprofits shouldn't be complicated, and it doesn't have to be.
HubSpot for Nonprofits donation process makes giving a breeze, so donors can concentrate on the joy of giving rather than the hassle of navigating confusing payment gateways and forms.
You can set up donation pages in minutes with customizable forms, easy payment options, payment gateway integrations, and automated receipts. The robust donor management tools allow you to track donors and their giving history to build stronger relationships and inspire even more generosity.
Enhanced Volunteer Management
Managing volunteers can be a real headache for organizations, but not with HubSpot CRM for Nonprofits.
The enhanced volunteer management tools make it easy to organize, schedule, and communicate with volunteers so that you can focus on the mission.
Create volunteer sign-up forms, track volunteer hours, and even send personalized "Thank You" messages. You can also assign tasks to volunteers and keep track of their progress, making managing large groups of volunteers easier.
HubSpot Pricing for Nonprofits
We know nonprofits often operate on a shoestring budget, so we recommend HubSpot for its affordable pricing.
You save 40% on tools that help engage core audiences, simplify reporting, improve SEO, and scale marketing all in one place.
Here are four benefits of using HubSpot for Nonprofits
40% discount
Nonprofit-friendly HubSpot onboarding
Premium level software
Over 1000 integrations
HubSpot may become the tipping point for technology use at your organization. Its robust features and excellent discount for Nonprofits make HubSpot a partner of over 4000 nonprofit organizations worldwide.
How to Set Up HubSpot for Nonprofits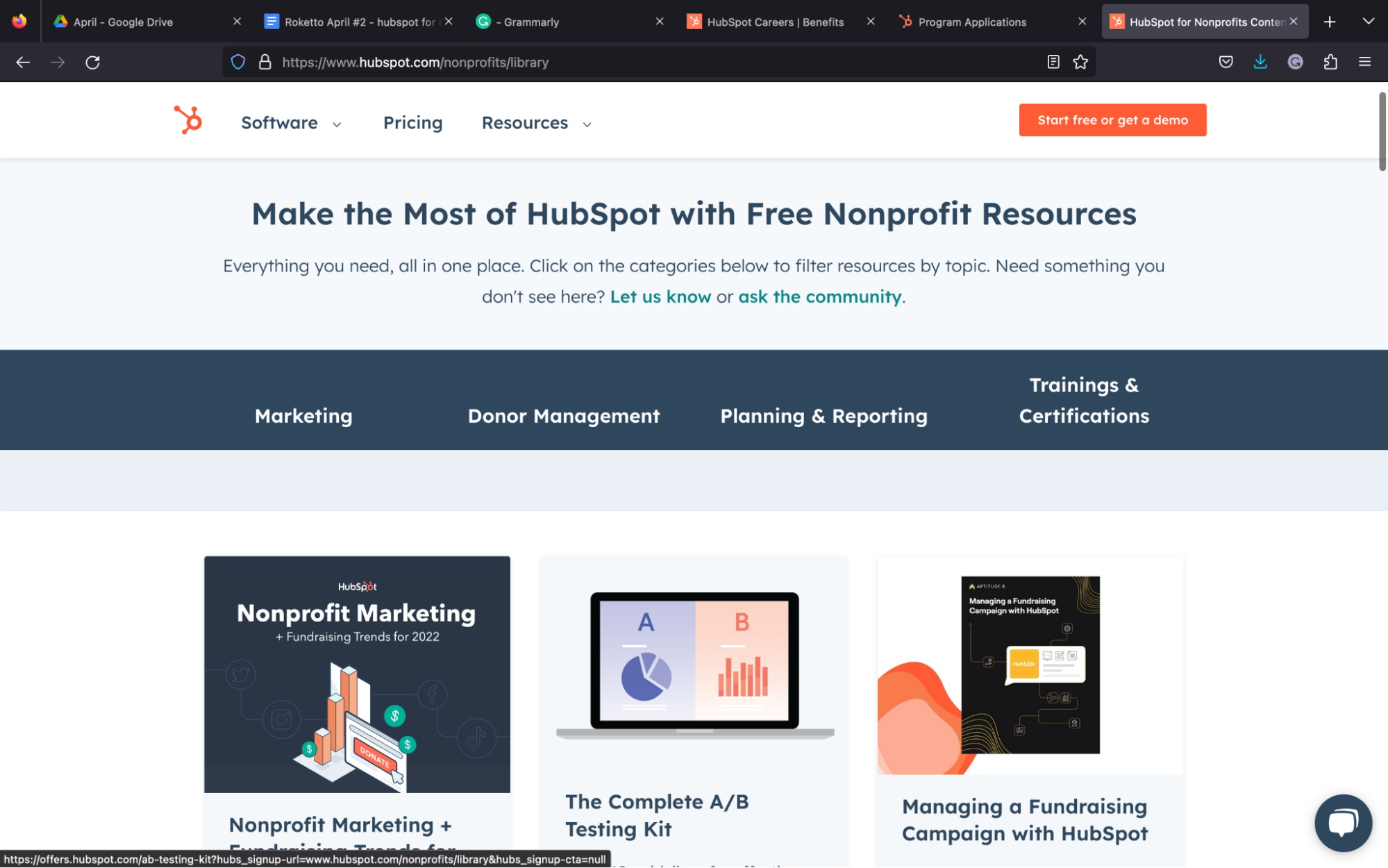 Source
Creating a HubSpot account
The first step is to create a HubSpot account. It's easy; visit the HubSpot website, click the "Get Started Free" button and follow the prompts.
It's so simple; even Grandma could do it!
Applying for the HubSpot for NonProfits Program
Once the account has been created, the next step is applying for the HubSpot for Nonprofits Program. It gives you access to special nonprofit pricing and tools tailored to meet your requirements.
Here are the four steps to applying for HubSpot for Nonprofits:
Find out if your nonprofit is eligible
Apply for the nonprofit program
Wait for Techsoup to confirm eligibility
After confirmation, HubSpot will email you ASAP
Whether to re-engage lifetime members or attract first-time visitors, HubSpot for Nonprofits allows you to make the most of your marketing dollars.
Integrating HubSpot for Your Nonprofits Website
Integrating HubSpot with your website will be a breeze if you have a WordPress website, which most people do (since 43% of all websites built use it).
Go to the WordPress dashboard, head to the "Plugins" tab, and click "Add New." Search for HubSpot CRM and add the plugin.
Once activated, you should be brought to a HubSpot portal within WordPress's dashboard, allowing you to log into your account.
Setting Up Email Marketing Campaigns
With Hubspot for Nonprofits, you can create powerful email marketing campaigns to keep supporters engaged and informed about your cause.
To set up email campaigns, make a list of supporters, choose an email template (or build one from scratch,) and utilize HubSpot's automation tools to send target messages based on your donor's activities and interests.
Manage Donations and Volunteers

As a charity, HubSpot for Nonprofits should be as bespoke as you are.
It's possible to build a HubSpot for Nonprofits portal that fits your organization's precise requirements with the platform's custom object capabilities.
Because recruiting volunteers for programs is a crucial focus for organizations, HubSpot for Nonprofits makes it easy to track, nurture and service these leads, ultimately turning them into volunteers.
The CRM system aims to create bespoke recruitment pipelines by offering the tools needed to score and assign roles to various entities within the organization (and the same goes for donations management and tracking.)
Best Practices for Using HubSpot for Nonprofits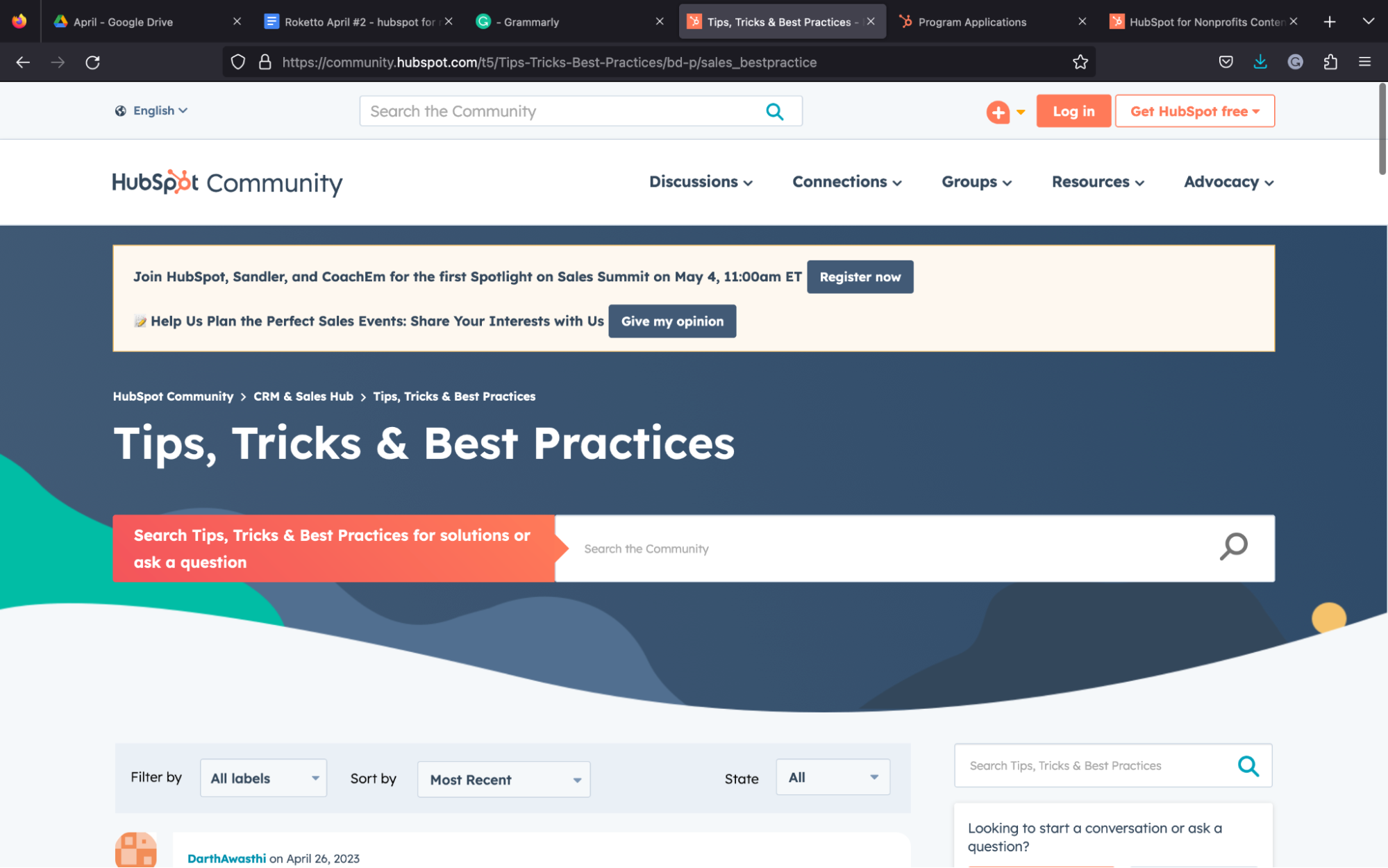 Source
Personalizing Your Communications
Personalizing your communication is recommended if you want to increase engagement and build strong relationships with supporters and donors. Segment your audience and send them targeted messages based on their behaviours, interests, donation history, etc.
Use innovative content, personalized landing pages, and email templates to attract and capture the attention of the people who care about your organization's cause.
Nurturing Donors and Supporters
Do you know what is critical to building long-term relationships?
Nurturing donors and supporters!
HubSpot's tools let you develop customized workflows for different stages of the donor journey and automated outreach efforts. Use lead scoring, social media monitoring, and email nurturing tools to determine what makes your supporters tick and deliver precisely that to them.
Tracking and Analyzing Donor Behaviour
Understanding your supporters' motivations and preferences is critical to the success of your campaign. Track and analyze website visits, email opens, clicks, and conversions to gather insights to make data-driven decisions.
This information can also be used to identify trends and improve outreach efforts, leading to better results and optimized performance.
Optimizing Your Donation Forms
Want to reduce donor friction and increase donation? Try optimizing your donation forms!
Hubspot allows you to create custom forms with smart fields, conditional logic, and pre-filled data using tools like the HubSpot form builder and A/B testing features.
Measuring Your Impact and Reporting Results
Demonstrating the value of your organization is essential, especially if third-party investors are looking to buy support. You can track key performance indicators (KPIs) like donor conversion rates, social media engagement, website traffic, total donations, supporter demographics, and more.
HubSpot customer reporting and analytics dashboard lets you view data in an easy-to-digest visual perspective.
Remember, the key to success with HubSpot is to experiment, learn, and adapt your approach over time.
HubSpot for Nonprofits - Final Thoughts
And that's a wrap, folks!
We covered all the fantastic features, benefits, tutorials, and best practices of utilizing HubSpot for Nonprofits. From streamlined donations management to enhanced volunteer management, personalization communications, and optimized donation form, HubSpot has it all!
And if you need any help getting started or optimizing your HubSpot usage, Roketto is here to lend a helping hand. As a HubSpot Marketing Partner Agency, we know all the ins and outs of HubSpot and can help with onboarding, training, and ongoing support.
Contact us to learn how to take your organization to the next level.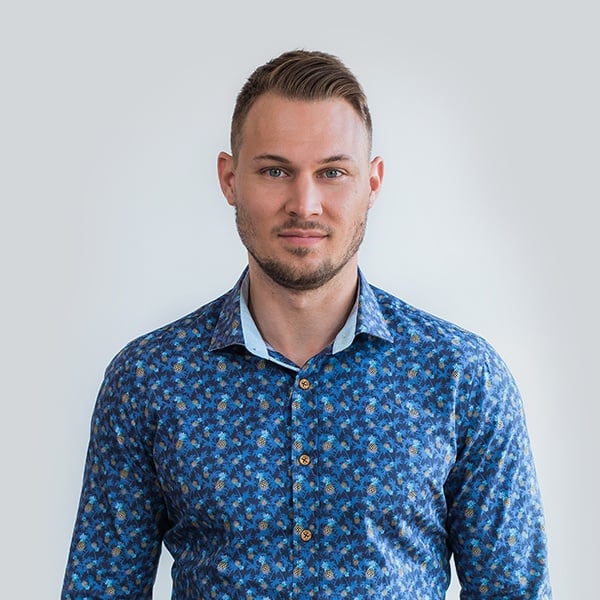 Chris is one of the managing partners at Roketto. His area of expertise is digital marketing and loves sharing and educating on topics like Google Ads, CPC bidding tactics, Google Analytics, and marketing automation. When Chris isn't in the office, he enjoys playing volleyball, mountain biking, and hiking with his American Eskimo.