By now you may have heard of "Inbound Marketing" and you probably tilted your head because you thought all marketing was the same.
The simple answer is no, it's not all the same!
According to
HubSpot's 2016 State of Inbound Report
, 81% of businesses who answered "yes" to having an effective marketing strategy were primarily focused on inbound marketing strategies, while only 18% primarily conducted outbound methods. For those new to the world of inbound, we've written this blog post as a primer of what inbound marketing is and why it matters to your business.
The Essentials: What's Inbound Marketing?
Inbound Marketing is a fundamental shift in business. Traditional marketing was sales orientated. It focused on cold calls, spam emails and relentlessly pushing ads into people's faces. Inbound marketing, however, is customer orientated.
A case study completed by FRACTL stated that nearly 90% of consumers perform an online search to learn more about a brand before buying. They visit their website, blog and read reviews. These are inbound marketing tools and resources. More than 50% of internet users admit to using ad-blocking software, which hampers the outbound marketing approach of display ads.
This shift allows you, the customer, to educate yourself when it comes to purchasing a product. You're in the driver's seat and the one making decisions. The information is available to you online to qualify or reject whether a product or service is the right fit for you. This eliminates the hassling salesperson who is cold calling you about a product.
To dive deeper, Inbound Marketing has its own methodology.

The Importance of Adopting the Inbound Marketing Approach
By creating meaningful content that your ideal clients love and want to click on, you become a relevant and reliable information source for them. This will bring in clients, in a non-interruptive way.
People are actively searching for content that answers their questions, which creates an opportunity for your business to satisfy their needs. Content is king, but first you need to understand exactly who your audience is, and what they are looking for. When you create the right content, the right customers will flock. This could be in the form of a blog, ebook, photograph, video or infographic.
Tip: Create content that you'd want to click on and learn about.
Targeting Your Ideal Clients Using Buyer Personas
First things first, you want to figure out who your company is trying to attract. This is called a buyer persona.
Buyer personas are generalized, fictional characters that encompass the various needs, goals, and observed behaviour patterns among your real and potential customers..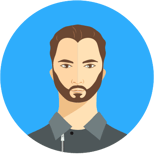 IT Ian
Is it IT Ian? A company's IT manager, who is a middle-aged man with two kids and is in charge of troubleshooting technical problems for a multi-million dollar company?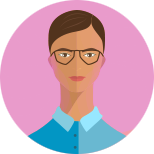 Marketing Macie
Or, maybe it's Marketing Macie. The company's marketing manager who oversees the company's digital marketing department. Macie is a hardworking woman, but her time is stretched thin because the company is small and she has a lot on the go.
To determine your buyer personas, you will need to analyze data. You can do this by asking current clients specific questions about their company, key influences of what made them choose your company, what their shopping behaviours are, how they stay current on industry news, what their role and responsibilities at work are, etc. Look for trends and build out your personas based on data, not assumptions.
Once you figure out who your ideal clients are and what type of people your current client base is full of, you can get to work!
When you learn about your different customers, it allows you to connect with them better on an emotional level. You can speak their language, learn what things carry meaning to them, what publications they go to for information and what social media sites they use.
You will more than likely have several different buyer personas. It will be important to analyze the information on each customer to find trends between each of them. After you're done analyzing, you can tailor your content, offers and blog posts specifically to them.
Inbound Marketing SEO & Keyword Tools
It's important to meet your ideal clients where they are, at the time they are searching, so that you can provide timely information that will satisfy their needs. You will need to consider how SEO (Search Engine Optimization) will impact the visibility of your content, and which search phrases to try and rank for.
Picking a keyword can be a lengthy process, but it's very important. The ultimate goal is for your company's website to pop up on the first page of a search engine when someone searches for the information you are providing. For this goal to happen, you have to pick specific keywords.
For example: If you're looking to write about Kelowna's real estate market, you might start to google "Kelowna real estate" and see what other words pop up while you're typing. These are autocomplete keywords. The more specific, the less difficult it will be for your website to rank on Google's first page, these are called long-tail keywords.

If your keywords are "Kelowna real estate", your post may not show up on the first page because so many other companies and blogs are using the same broad keywords. But, if you picked "3 bedroom housing prices in Kelowna" as your long-tail keyword, you'd have a better chance to reach higher in the search.
HubSpot and Google both have great tools to help research keywords. Simply type in your subject to see what related keywords have been searched, and the average monthly search volume for each. You can even specify the geographic area to limit the data too.
Target keywords can be added throughout an article, as well on different social media platforms when linking to the post. Having keywords in mind during the planning, writing and editing stages of the blogging process will help you naturally optimize your blog post for greater reach.
Create SMART Business Goals
A SMART Goal is a goal that's achievable in a short amount of time. Creating SMART goals help ensure your team and/or client clearly understand the objective of a campaign, how it will be measured and when it should be completed by.
It's important to be realistic with these goals because if you're not realistic, it's not really a SMART goal after all.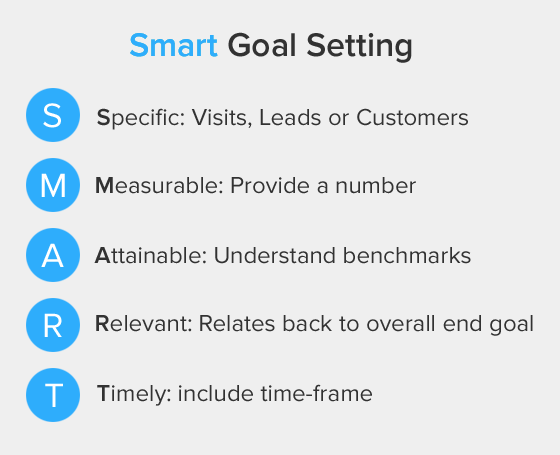 A good example of a SMART business goal is:
Marketing Macie wants to improve her company's organic web reach by 25% by August 1, 2017. (125 visitors a month to 155+ a month).
A bad example of a SMART business goal is:
Marketing Macie wants to improve her company's web reach by this summer.
Make the Switch… Your Competitors Already Have
The biggest tip we can give you when it comes to Inbound Marketing is to simply make the switch. According to Hubspot, customers have more power over ads than marketers do. To be exact, mobile ad blocking has increased by 61% year-over-year.
If you're not putting these key inbound marketing practices into place already, you're missing out on key opportunities every day. It's important to remember that your potential customers expect to be able to find you, and easily access the information they need to qualify your product or service on their own. It's time to transition your marketing approach from outdated outbound to customer centric inbound; your competition already has.
Inbound Marketing can seem overwhelming at first, but once you understand why it matters to your business and customers, you can begin to plan the best way to move forward.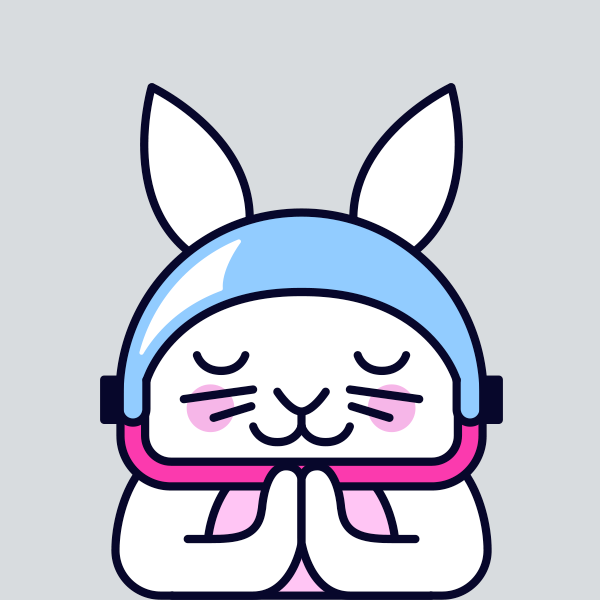 Who the heck is "Roketto Team"? Great question! We use this authorship from time to time for guest writers and previous authors are no longer affiliated with the Roketto brand. What about the cute little rabbit in the Roketto Team avatar? That's Piko, our loveable, space travelling mascot. If this is your first time seeing him, don't worry, it won't be your last. He likes to turn up throughout Roketto's website and content, always looking to help our audience with their marketing needs.