Remember the 80s?
Big hair, spandex, neon colours, and mullets were commonplace. Oh, and really good rock music.
Do you know what else was common in the 80s? Reading newspapers. And as it turns out, 22% of homebuyers would browse newspaper ads to find their next home, and the top way of finding a real estate agent was by asking friends, family, or even your neighbour.
As of 2018, 44% of property seekers looked online first, and this number is likely to be higher these days since over 90% of real estate firms have a website that houses (pun absolutely intended) their property listings.
The reality is that many real estate websites have already established themselves as great resources for current listings, and many of them also have additional content like blog posts, FAQs, and more.
So how can you stand out from the crowd? By doing the exact same thing — providing content, but doing it better than your competitors.
How? By hiring a real estate content writer. This professional is not only an expert on SEO writing, they also have experience with common questions and pain points that home buyers have, and matching those with relevant, actionable blog posts that answer those questions and act as an information resource.
Let's explore more about the importance of real estate content writing in this post.
The Importance of Real Estate Blogging
You already demonstrate your real estate expertise with clients every day from when you meet a client for a showing to providing purchasing advice. But what if you could take your expertise and use it to attract, retain, and connect with clients?
That's where real estate blogging comes in.
By having a blog on your website, you can increase your visibility online, generate new leads and nurture existing ones, and establish yourself as a trusted resource. Through real estate blog writing, you can capture new leads and nurture existing ones by providing information that's relevant to potential home buyers, like neighbourhood guides and how to apply for a mortgage for the first time.
Real estate is a huge industry, so there's no shortage of topics to write about. As your real estate SEO blog amasses content, you're creating more and more potential touchpoints for leads to interact with your website and move through your sales funnel. As you create more content, and more people visit your blog, it signals to search engines that your content is important to your audience and thus increases your visibility in search results.
However, the content has to be relevant and written to serve your audience, not you. Then you have to consider how search engines work in terms of how they serve content to users. If your blog doesn't check all the applicable boxes, then the chances of meeting your goals — generating new leads, nurturing existing ones, and establishing yourself as a trusted resource — plummets.
Why Hire a Real Estate Content Writer
Real estate content writers use their knowledge of the industry combined with their knowledge of SEO and content writing to craft blog posts that serve both readers and search engines. They do this by:
1. Targeting Your Audience's Search Intent
A big part of content writing is targeting the right search intent for our audience. The way that writers do this is by conducting keyword research. By using keyword research, a real estate content writer is able to figure out what your audience typically searches for and, as a result, what information they are hungry to find.
Keywords are more than singular words, they can be entire statements, phrases, or questions. There are a variety of content marketing tools the writer will use to help them out with targeting the best keywords for your blog. The more granular the writer can get with their keyword research, the better chance the content has of ranking. It's often not a great idea for a content writer to target really general or broad keyword topics, like "real estate", as this keyword alone doesn't serve most search intents. Instead, topics like "Edmonton home buyers guide" or "Best neighbourhoods in Kelowna" would be better keywords to target for blog posts.
People look for real estate information in specific areas, so it's likely that the writer will incorporate more localized keywords to help content show up for people who are searching for results in a specific location. This is one of the ways that differentiates blogging for realtors from regular blogging—the ability to target local search results.
2. Breaking Down Complex Real Estate Topics into Plain Language
The real estate industry is full of jargon (e.g. closing costs, DOM, amortization, etc.) that people outside of the industry have trouble understanding. If a potential buyer is reading your real estate blog and lands on too many terms that don't make sense to them, chances are they'll bounce (leave your website) rather than take the time to Google it.
Content writers know this and work to break down this jargon into simpler explanations that anyone can understand. This makes the writing more accessible to a wider audience (the typical reading level for a blog should be around an 8th-grade education) and actually helps to educate your readers rather than alienate them.
3. Publishing Fresh, Original Content on a Regular Basis
Part of having a blog is dedicating time to building up the content within it. If your blog only has a handful of posts, it definitely isn't reaching its full potential. You might continue to get some new readers, but they'll quickly drop off when they realize there isn't anything new for them to consume. Also, posting regular content can be a way to show your audience that you're active, and serve other inbound marketing efforts through repurposing blogs for social media posts and emails.
Most content writers will focus on publishing evergreen content, which means content that is always relevant to the target audience, regardless of when it was written. For example, blog posts like "What to Expect During a Home Walkthrough '' or "How to Renovate your Bathroom" are likely to provide timeless information even if they were written years ago, meaning that readers will always be able to find this content useful. This not only prevents your content from being forgotten (who wants to read a 2019 real estate trends post in 2022) it also ensures that your content can continue to rank over time.
4. Setting You Apart from Your Competitors
There are tons of realtors out there, so you need a way to stand out from the crowd. Your potential clients won't know what makes you different unless you show them, and one of the ways you can do that is through real estate blogging.
Think about it, if your website is ripe with blog posts that answer client questions and provide useful information and your competitor's website doesn't, then who will clients go with at the end of the day?
Even if your competitors do have blogs, chances are there's a unique angle you can take with your content that will make it better than theirs. A real estate content writer should be able to do this by analyzing your competitor's content and using keyword research to determine how to create content that fills in the gaps with what your competitors are missing.
How to Get Started with Blogging for Realtors
Before you get started with real estate blogging, you'll need to nail down a few things about your business first:
Determine Your Target Audience
Knowing your target audience is extremely important for writing blog posts that speak directly to that group. If you're selling apartment complexes to rental property management companies, you'll want to write posts about property maintenance, how to screen tenants, and how to set rental prices. If you mainly sell homes to individuals, talking about neighbourhoods, local events and festivals, and home maintenance tips would be a better bet.
Find Your Brand Tone of Voice
How do you want your blog to come across to your potential clients? Funny, serious, professional, or a mix of all three? You likely already have a brand voice, which reflects your brand's unique personality and values.
The brand tone of voice that your blog uses builds off of your brand voice by considering word choice, emotional tone, and communication style. Blogging for real estate agents shouldn't include writing that's too formal, as let's face it, your audience would likely be bored to tears reading your content. On the other hand, you don't want to take away the professional undertone and trustworthiness of your content by covering the page in gifs and memes.
Finding the balance between the two might take a little experimentation at first to get right, especially if you don't have a super clear idea of what you want your brand voice to be. A good way to start is to consider other blogs that you enjoy reading or those of your competitors. Do you want to mimic their brand tone of voice, or are they an example of what you would not like your blog to sound like? Having examples on hand helps with understanding and consistency in your real estate blog writing, especially if you're hiring a content writer.
Focus on the Services You Provide
Remember, a potential client may be landing on your website for the first time through one of your blog posts, and will likely not have an understanding of what services you offer. That doesn't mean you never want to discuss a service you don't offer, but instead frame your blog posts around the services that you do. For example, If you're a limited-service or discount realtor, you'll want to write a few blogs that focus on the cost savings you provide when compared to a full-service realtor and maybe even discuss the pros and cons of going with one over the other. The point is, it's not a great idea to talk about how you would negotiate home prices if you don't provide that service, but you can still frame a post around that topic from an educational perspective.
Consider How You'll Amplify Your Content
Posting blog content on your website is all well and good, but you have to also consider how you can amplify that content.
One easy option is to get readers to sign up for blog updates so that every time you publish a new post they get an email letting them know. However, this means you also have to commit to publishing content on a regular schedule to keep your audience engaged. Another option is to use social media. Take the highlights from your blog posts and create digestible content pieces using LinkedIn's blogging feature. If you have a post that's doing exceptionally well, consider amplifying it with Pay Per Click (PPC) advertising or social media advertising to keep the momentum going.
Real Estate Blogging Services
Now that you know the importance of real estate blogging, you'll need to figure out who you want to hire to write your content for you. Each of the below professionals will be able to handle the strategic side of content writing for realtors, including planning, scheduling, and of course crafting content. However, there are differences between each one:
Content Marketing Agency
A content marketing agency typically has experience working with many different industries, but they can sometimes specialize in one or more types. For instance, some agencies cater to B2B businesses, and others B2C. Some specialize in SaaS and Tech, and others will work with any industry vertical. The important thing to remember is to choose a content marketing agency that knows your niche. In addition to providing evidence that they know the real estate industry, they should also be able to demonstrate their skill set in different areas, such as SEO, writing for different brands' tone of voice, and overall how they approach writing content.
For instance, Roketto uses a content strategy that we've named Hypercontent. This strategy aims to capture the important goals of content writing, including:
Providing useful and relevant content for your target audience
Giving your content the best possible chance to rank through targeted keyword research that focuses on your audience's search intent
Using a consistent structure for the content, including headings (H1, H2, H3), bullets, tables, and images to enhance the readability of the content and break it up into visually appealing sections
Real Estate Content Writer
Because there are so many different content writers out there, many have chosen to specialize in certain areas to not only differentiate themselves among the crowd but also to be able to provide expert-level content to clients in lucrative industries. Real estate is one of them. A good real estate content writer should be able to demonstrate their expertise with their past writing, and be able to make recommendations on the strategy your blog should follow based on their experience. In addition, they should understand the nuances of your business and how they can use that knowledge to effectively reach your target audience.
In-House Writer
Hiring an in-house writer is one option for real estate brokers and companies. This writer would be a full or part-time employee, and you would be responsible for training them on the nuances of your particular business. They handle real estate content writing from concept to execution, including the strategy behind the brand tone of voice, scheduling, and more. In-house writers can have a variety of experience levels, from beginner to expert, and in different areas. For example, one writer might be really good at blog writing, but not as strong with keyword research or content strategy. You'll need to know exactly what you're looking for when hiring an in-house writer to ensure the correct fit.
Real Estate Blog Writing Service Comparison
Now that we've explained the difference between real estate blogging services, let's compare the different choices in more detail:
Content Marketing Agency Vs. Real Estate Content Writer Vs. In-House Writer
| | | |
| --- | --- | --- |
| In-House Writer | Content Marketing Agency | Real Estate Content Writer |
| Only one writer, so content production may take longer | Has multiple writers, so content turnaround time is usually faster | Only one writer, so content production may take longer |
| Content will be written in a similar way every time | Can provide writing from different perspectives due to multiple writers, diversifying your blog's content | Content will be written in a similar way every time |
| Is responsible for proofreading and editing their own work | Can handle quality control internally with multiple professional writers | Is responsible for editing and proofreading their own work |
| Could scale content production upwards at expense of other tasks | Easier to scale content production | Likely won't be able to handle anything over and above the initial agreed-upon content production |
| Must pay a salary, benefits, vacation, etc. | Often offers services for less than an in-house writer | The cost would be less than an agency or in-house writer |
| Develops a process over time or handles posts as an ad-hoc task | Has a tried-and-true process for content writing | Develops a process over time that works for them, but may not be as efficient as a content agency |
Conclusion
Real estate is a vast industry with many different types of professionals, from commercial real estate agents to agents that sell family homes. Being able to understand the different verticals within the real estate industry requires both experience and the ability to understand the complexities of the industry.
In our opinion, hiring a content marketing agency that has experience with creating effective content for real estate clients is your best bet. Read their website, check out their past clients, and be sure to read reviews. Probably the most important bit of advice is to ask them questions. Ask them about their process, and approach to writing, and explain how they've helped past clients in their own words.

If you're looking for your next real estate inbound marketing partner, congratulations, you've found them. Reach out to Roketto today and we can get started..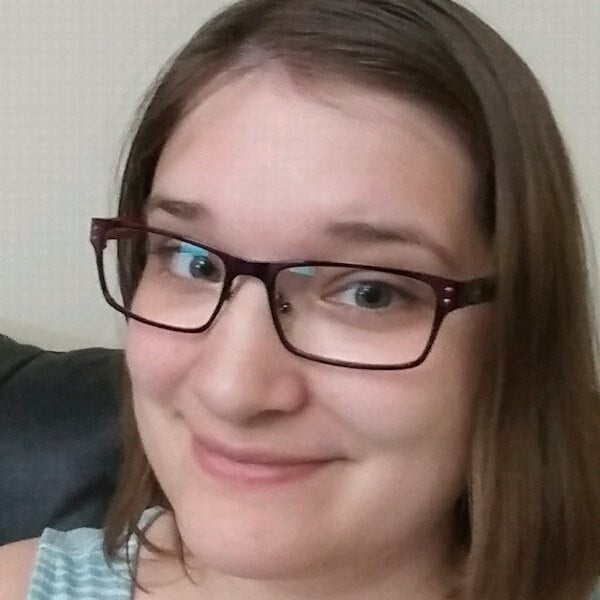 Lisa Hoffart is a professional writer with several years of experience crafting well-researched content for a wide variety of industries, from legal, real estate, technology, and more. Lisa is a huge technology geek that loves video games and computers. In her free time, Lisa enjoys sewing, crafting, and hanging out with her cat.