If your business is a subsection of the healthcare industry or would benefit from including information about a subsection of the healthcare industry, you might want to consider developing healthcare-specific content.
Adding healthcare-specific content can be a huge benefit to your website. By adding a blog, creating a wiki, or developing a comprehensive FAQ library, you can add value to your website for your customers, and, if the writing is done right, increase organic traffic to drive more leads.
However, there are some pitfalls to writing about the healthcare industry. Depending on the specific aspect of the healthcare industry you're focusing on, there can be a lot of technical or scientific details to understand. There could be legal or medical implications behind what can be said, as well.
And once you've understood all the information you need, including what should and shouldn't be included, you now need to convey all that information in an easily comprehensible way to the intended audience.
This can be a time-consuming and arduous task. So if you're looking to add more or better healthcare content writing to your business (maybe through content marketing blogs, for instance), you'll want to look into hiring a healthcare content writer.
What Makes Healthcare Content Writing Unique
What Is a Content Writer?
A content writer is someone who develops copy specifically in the digital space to help businesses develop useful information that will reach their intended audience at every stage of the sales funnel. By doing this, businesses build trust with their audience and prospects, while creating touchpoints for them, and establishing their authority in their field.
Content writing in itself is a job, and someone can do content writing broadly for a variety of industries, but there are some who specialize more in specific fields, too, through experience, expertise, interest, education, etc.
Content writing is a hugely important part of any inbound marketing strategy.
For instance, we started running our main content service (which we've named hypercontent) with a client about two years ago, starting at two blogs a month and recently increasing to six or seven.
Our hypercontent service involves long-form blogs (like this one) full of useful information, graphs, tables, lists, etc that are SEO-optimized.
Check out the capture below of the difference that has made in the sessions coming to this client's website, comparing January 1, 2020 - December 31, 2021, to January 1, 2018 - December 31, 2019.
Health-Related Content Writing
Healthcare content writing is content writing for the healthcare industry. It's a little different from other varieties of content writing because it's a very technical and scientific subject. You will want to hire someone who has experience writing in the industry. Bad medical content can potentially cause real harm to people who take poorly researched or ill-informed advice.
Types of Health-Related Content Writing
There are many different subsections of the healthcare industry, and therefore many different types of health-related content writing, as outlined in the table below:
Type of Health-Related Content Writing

Brief Description

Healthcare Content Writing

This is the broad category we're working with here. Healthcare content writing is content writing in the healthcare industry.

Medical Content Writing

A medical content writer develops written content for the medical field. Medical content writing could entail developing website copy for hospitals or doctor's offices, for instance.

A medical writer includes a broader field of medical writing that also entails developing material like documentation as well as medical content writing.

Clinical Content Writer

If you open up Google and type "Clinical Content Writer" into the search bar, several results will probably be related to medical content writing, as it seems the two terms are almost interchangeable.

However, technically the definition of clinical, according to Merriam Webster is "of, relating to, or conducted in or as if in a clinic"

So, theoretically, a clinical content writer will be writing content having to do with clinics, clinical studies, and clinical research, etc.

Pharma Content Writer

A pharma content writer is a writer that creates written content about and for pharmaceuticals and pharmaceutical companies.

Fitness Blogging

Fitness blogging is very trendy right now, from fitness models on Instagram to fitness creators on TikTok and YouTube. Fitness blogging, though, from a content writing standpoint, will involve developing written copy about fitness, including exercise and food.

Blogging about Mental Health

Blogging about mental health includes making informative blog posts about mental health topics, from information on different mental health issues, strategies for good mental health, etc.

Health and Wellness Content Writer

Health and wellness content writing encompasses content writing to do with physical health and overall well-being.
Considerations When Hiring a Health Content Writer
When hiring a health content writer, there are a few things you'll want to keep in mind. It won't differ much from what you'd consider when hiring a content writer of a different sort as well, but the application is more specific. Some of those considerations are:
Cost
Marketing agency or healthcare content writer
Contract, freelance, or full-time hiring
Experience
Time
Voice
Cost
It's no surprise that cost should be a consideration when hiring a health content writer. You'll want to make sure you're looking at budgets and asking yourself questions.
How much money do you reasonably have to spend on a writer?
How much writing do you have to be written?
Will it be done in-house or are you looking at hiring a marketing agency or freelancer?
These are just a few, but their answers will affect how much it will cost you to have a healthcare content writer.
You'll also want to make sure you're getting the best bang for your buck. If you hire a freelancer to save you money, but your freelancer is constantly behind schedule, or not getting as much writing done as you'd hoped, that's going to be a problem for you and your business. And as your freelancer wouldn't be in-house, it can be harder to pin him/her/them down for his/her/their work. In-house writers, though, can still also have this issue, and you're paying them hourly or by salary. Whereas a freelance writer can be paid by word.
The average salary for a content writer in Canada is $52,348, according to glassdoor.
Whereas with a freelancer you're paying per piece of content created (either being charged by the hour or by the word). According to copy.ai, in the U.S. the average cost is $37/hr or $0.12/word.
In-house writers will better understand your business, though.
It can be a tricky decision to navigate, and we have more on it below.
Marketing Agency or Healthcare Content Writer
Alright, part of your cost considerations will be done through this crucial decision: are you hiring a healthcare content writer to develop your copy, or are you hiring an inbound marketing agency?
There are pros and cons to both decisions (as laid out in the table below), so ultimately it depends on what you think will work best for your budget, goals, and business.
Marketing Agency

Healthcare Content Writer

Pros

A marketing agency specializes in the complete marketing content process, rather than just writing

Content will go through more editing iterations

Agencies are focused on overall results

If the agency doesn't have a writer that specializes in healthcare content, it can source one

You'll be working directly with the writer

There will only be one, consistent writer to wrangle with

You'll only be paying for one writer rather than an entire team of workers

Cons

You may not have one-on-one contact with everyone on a team working to develop your content

A healthcare content writer may just specialize in writing, rather than the whole content creation process
Contract, Freelance, or Full-Time
The cost will come into consideration here as well. But if you've decided to hire an individual healthcare content writer, it's important to decide, and then make very clear whether you're hiring a healthcare content writing freelancer, contractor, or full-time worker. Different healthcare content writers will have different priorities. Some may have other clients and be unable to take work that'll take their full attention for a contracted length or for a full-time hire. Others may be happy to have a more permanent position.
We've outlined some pros and cons of contract, freelance, and full-time work below:
Contract

Freelance

Full-time

Pros

You can test a writer out for a certain amount of time

You will be the writer's focus for the duration of the contract

Your writer will have a better understanding of your business (strengthening depending on the length of the contract)

Scheduling work is easier to negotiate

You don't need to pay someone a salary

You can pay by the word rather than the hour

You can request content to be developed as you need it

You will be the writer's focus

Your writer will be able to better understand your business, especially as time goes on

Scheduling work is easier to negotiate

Cons

Associated costs (though temporary) are higher

You won't have a writer anymore once the contract ends, unless you extend, or hire the writer in another way

You're paying a writer as per your contract, even if you don't have content to be written

You won't be the sole priority of the writer

Your writer will not have as deep an understanding of your business

Associated costs are higher

You're paying your writer a salary even if you don't have content to be written
Experience
Just like for any job, you'll want to consider the past experience of your candidates when choosing which to hire. First of all, you'll want to make sure they have experience as a healthcare content writer and not just, say, a Saas copywriter. There are so many variations of healthcare content writing, too, and you'll want to make sure you're hiring someone who has the relevant experience in the healthcare field you're looking to develop content in.
You'll be able to better judge the writing style and ability of your healthcare content writer candidates if they have previous experience in the subject that they can provide as writing samples. Although you can judge from writing regardless of the subject, samples comparable to what you'll need them to do if they get the job is the best for a one-to-one comparison.
Hiring someone who already has knowledge in the healthcare industry you're hiring for will need less training to be able to hit the ground running, and start writing. This can save your business money.
Hiring someone who already has knowledge in the field you're hiring for will mean he/she/they can spend less time researching, meaning you'll get a higher turnaround in the content writing being produced.
Time
Simply put, you'll want to know how long it will take your healthcare content writer to complete his/her/their work. If it's because the writing position will be freelance, then you'll want to know how many articles he/she/they can get done in a week, a month, etc. If it's a contracted or full-time writer, then you'll want to set expectations for how much writing you need him/her/them to be doing a week, a month, etc. If you're using a realistic timeline, and the healthcare content writer tells you he/she/they can't make it work, then that's probably not the right healthcare content writer for you.
Voice
A brand's voice is an important part of its identity. It should be cohesive, coherent, and easily identifiable throughout everything a brand puts out, including graphics, dialogue, and writing, of all sorts.
Pro Tip: When hiring a healthcare content writer, you'll want to make sure he/she/they can translate his/her/their healthcare knowledge into your brand voice, whatever that may be.
Whether you need a healthcare content writer to write about medical devices and medications in a casual, friendly way, or effective workouts in an overtly formal and professional way, you'll want to make sure the one you hire can do it.
Benefits of Hiring a Healthcare Content Writer
If you're still not convinced, here are some benefits to hiring someone to do your healthcare content writing:
Writing is off your plate, driving quicker turnarounds and more productivity
Expert writing will be made to drive your intended audience to your website
Expert healthcare content can provide value to your intended audience, building trust
Writing's Off Your Plate
You've definitely got a lot to do if you're trying to run a business, and maybe writing isn't your forte. That's why it's a great idea to pass the writing off onto someone else – a qualified professional, obviously, not just any old person. You should be playing into your strengths, and you can hire someone whose strengths are the ones you lack (or just don't have time for).
If you have a healthcare content writer to write your healthcare content, then you aren't worried about developing writing content for your business, and you don't have to try and fit healthcare content writing into your schedule, which means you have more time to focus on running your business, and the many other tasks that entails.
Plus, more writing will get done because it'll be the sole purpose of your healthcare content writer to develop healthcare content writing.
Expanding a bit more on that last point, having a writing expert with that experience in the health content writing subject matter that you need will mean that he/she/they will be able to develop healthcare writing content much quicker. Your healthcare content writer will be able to save time both on research due to his/her/their pre-existing base of knowledge on the topic, and on the writing itself because he/she/they would be practiced professionals at writing.
Bringing this section to its obvious conclusion, if you are able to focus on your work, and you have a healthcare content writer able to quickly turn out great content, you will increase your business's productivity in general.
Writing Expert
In addition to the other benefits of getting the writing off your plate, if you hire a professional content writer to do your healthcare content writing … a professional will be doing your healthcare content writing. This is extremely helpful in the way that having an expert in the industry you're in already shortens time on training and researching, and it ensures your writer will know the right things to say. This is especially true for topics in the healthcare industry, which can have a lot of technicalities, both legally and with the science and language used, and where false information can be potentially harmful to those who consume it.
Your writing expert won't just be an expert in the healthcare industry, but also someone who specifically specializes in creating good-quality writing for the virtual space. This should mean it's not just writing your healthcare content writer is good at, but (hopefully) SEO writing, which is something an inbound or blog marketing agency, in particular, would focus on. SEO is an important aspect of content creation and digital marketing strategies. IMPACT cites a HubSpot report that states 61% of marketers prioritize improving SEO. It's still an integral part of successful inbound marketing.
For example, if your business focuses on pharmaceuticals, your healthcare content writer should be aware of keywords having to do with pharmaceuticals, including medications, what they're for, and any other popular research points or questions. Your writer should then be developing content, particularly blogs, using those keywords, and addressing those questions/concerns, as well as optimizing the rest of the blog for SEO (like using internal and external links, for example).
With this combination, your healthcare content writer will be developing content for your business (particularly if it's blogs like we focus on here at Roketto) that will increase organic traffic to your website, getting your content out to your intended audience and potential leads.
We showed you an example of how we were able to drive more organic traffic to one of our client's websites using hypercontent. It's that sort of value a healthcare content writer should be adding to your website if they properly understand how to marry together their industry knowledge and marketing.
Providing Value to Your Audience
This point goes hand-in-hand with knowing how to make the content reach your audience. Because, without that, you could have content with all the value in the world, and no one would read it.
However, with that key point on SEO writing in mind, hiring a healthcare content writer will ensure the content you're publishing will have value for your audience. Whether it's developing an FAQ, or publishing blogs on a variety of relevant topics, the content will be useful to your audience. This can establish trust, and secure yourself as an authority on the subject (as previously mentioned), which will ultimately lead to more leads being developed.
For example, going back to our theoretical company in the pharmaceutical industry, if your healthcare content writer is specifically addressing popular topics and questions about medications on the internet with well-researched, knowledgeable, helpful blog posts, then your writer is providing a lot of value to the numerous people who were looking for information on those topics or answers to those questions.
Pro Tip: By providing this value to your audience, your writer establishes trust between your business and your audience, and establishes your business even more as a knowledgeable authority or expert in your industry.
This will help keep your business in mind when that audience needs services you offer. Essentially, you've developed new prospects or leads for your business.
Challenges of Hiring a Health Content Writer
For all the benefits of hiring a health content writer, there are also a few challenges to hiring one. These are things that could make the hiring process or maintaining the actual position more difficult. Some of those challenges are:
The smaller pool of candidates when you're hiring for a more specific field or focus
Finding a writer who understands your industry and how to combine it properly with marketing
Finding someone whose unique writing voice or fingerprint can be easily and seamlessly amalgamated into your brand's
The extra costs associated with having a new person on your team
Specific Field
As much as it's nice to have a health content writer that has prior experience in the field and is at least somewhat knowledgeable on the subject … It can also be a limiting factor. You will be significantly reducing your pool of potential candidates, even among writers.
Don't give up, yet, though. It could also just mean there are fewer resumes to go through before you find the perfect candidate.
And if you can't find the perfect candidate to hire, consider broadening your hiring pool. You don't necessarily need to be less specific in your standards to do that. If you're willing to hire a remote healthcare content writer, for instance, then you can use that to increase your hiring pool by not limiting yourself to local, or even provincial (or maybe even national) candidates.
Writing, Marketing, and Your Industry Comprehension
Now that we've previously discussed the merits of having a writer that understands the intersections of writing, marketing, and your industry, we would be remiss not to mention how hard it can be to find.
If you have a writer that understands writing and your industry, but not marketing, for instance, you may end up with beautiful, well-written, well-researched content … but no one's going to read it.
Your healthcare content writer needs to understand content research and planning, SEO optimization, and any other marketing tips and tricks he/she/they can bring to his/her/their content.
This is one of the big advantages of hiring a marketing agency. It's a process a marketing agency understands quite well, and a marketing agency may have workers who specialize in each step of the process.
Writer's Fingerprint
Just like your brand has a voice or vibe you aim for, writers also have a voice they tend towards in their writing.
Maybe you had teachers in school who told you they could tell which student had written which essay based on the way the student writes. It's that. That identifiable fingerprint writers have in their work.
Obviously, a good healthcare content writer will be able to match your business's voice, but it's much easier to have writers match their voices to your business's if they started from a place more similar – or at least they wrote in a voice and style you enjoyed reading, anyway.
Extra Costs
Obviously we've hammered home the idea of cost by now, but there are other costs to remember when adding a new member to your team. BambooHR cites a report from SHRM that says it costs on average $4,125 to hire someone new. There are training and onboarding costs, new equipment, etc.
It's important, but it also can be challenging to make sure you're balancing your budget when adding a new member to your team.
Q&A
What types of writing could a healthcare content writer do?
A healthcare content writer can create any digital written content you need, although as mentioned previously, it's usually to do with marketing. This can include blog posts, website copy, product descriptions, digital ad copy, social media captions, etc.
How do I hire someone to do healthcare content writing?
Hiring a healthcare content writer is just like hiring any other employees, and you can post your job listing as you normally would, maybe on your website (shared to social media), and on websites like Indeed. However, there are also websites designated for freelance work if you decide to go that route. And, you can also reach out to an inbound marketing agency, like us here at Roketto, to discuss working together, as well.
Should I add a healthcare or medical writing blog to my website?
Blogs are a great way to add great SEO, content, and expertise to your website, and your business as a whole. The right blogs, crafted using the right marketing blog topics and paired with the right strategy (check out our content marketing strategy template) can create great results for your business. In fact, HubSpot reports that 90% of its monthly leads to come from blog posts c
To Conclude
If your business is in the healthcare industry, or you would benefit from pivoting that way, hiring a healthcare content writer of some sort is almost inevitable. It's also a great strategy for your business, so what are you waiting for? Get out there and get hiring!
Or, if you're thinking an inbound marketing agency is the way to go, then hello there! Don't be afraid to contact us for a meeting.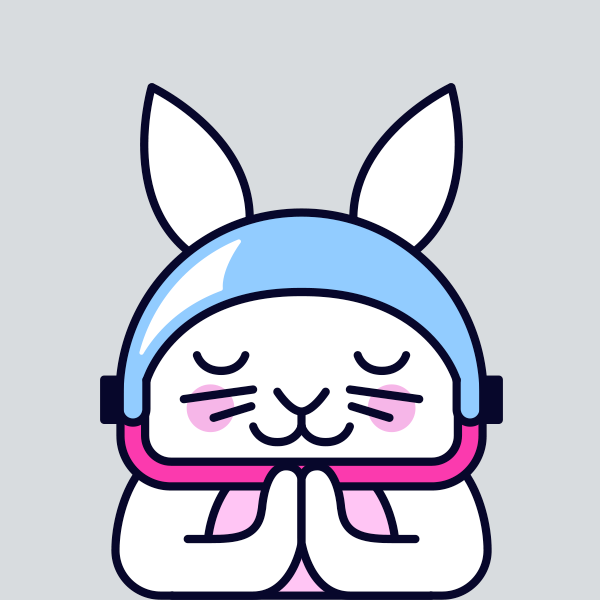 Who the heck is "Roketto Team"? Great question! We use this authorship from time to time for guest writers and previous authors are no longer affiliated with the Roketto brand. What about the cute little rabbit in the Roketto Team avatar? That's Piko, our loveable, space travelling mascot. If this is your first time seeing him, don't worry, it won't be your last. He likes to turn up throughout Roketto's website and content, always looking to help our audience with their marketing needs.