Marketers HATE them.
Learn how one software marketing manager increased sales by 50% in 50 minutes with this CRAZY method.
Click now to learn how you can skyrocket traffic with this quick, cheap, and easy trick.
No matter what the gurus on LinkedIn tell you, you can't hack successful content marketing. Sure, there's some secrets to content marketing blogs that'll help you achieve your goals faster – but at the end of the day, it comes down to hard work, consistency, and experimentation.
No more half-assed attempts at blogging, no more sugar hits of PPC ads, and no more avoiding that content marketing strategy you started in January but never finished.
It's time to knuckle down. With our help, you can gain an understanding and confidence with content marketing that'll leverage your company's industry authority, guide prospects down the marketing funnel, and drive sales.
We'll be showing you exactly why content marketing blogs are so important, the most effective methods to use, and the specific details of how to get started – from content types, to keyword research, to pillar clusters, to publishing and sharing on your socials.
What is a Content Marketing Blog and Why is it Important?
You might be thinking… Isn't blogging old news?
Yes and no. Sure, a content marketing blog doesn't quite have the X Factor of a viral video on YouTube or TikTok.
But there's a reason why blogging has been around for so long – and why it remains a fundamental part of a successful inbound marketing strategy for software companies.
Pro Tip: Blogging is a strategic, long-term investment in valuable messaging that guides your customers down the marketing funnel.
The job of a content marketing blogger is so much more than just churning out well-written sentences.
It's about implementing a long-term strategy that achieves tangible business goals – from subscriptions to downloads to sign-ups.
Instead of a sugar-hit of outbound marketing or an outrageously expensive video-shoot, investing in content marketing blogs is a more cost-effective yet future-proof method to build domain authority, strengthen brand awareness, and make cold hard sales.
But you're not just blogging about whatever you're interested in, whenever you feel like it.
Pro Tip: Content marketing blogs must address relevant topics, problems, and industry-related news and be presented in a format and time that is most accessible for your prospects and customers.
To break it down, the content you're putting out there needs to be specifically valuable to your target audience, who might eventually convert from prospects to customers. Wasting time or money on targeting the wrong audience or talking about nonsense will only end up decentralizing your marketing efforts (and wasting your spend – good luck explaining that one to your boss).
As you might have guessed, blog content marketing is mainly about driving interest in your product. It's less of the scripted sales pitch and more of the in-depth, educational, knowledgeable content that positions you as a friendly expert. Effective long-form content is there to educate without preaching.
Of course, you need to make sales. But blogs can't be the digital version of shouting on the block corner and pushing pamphlets into people's hands. That's the creepy, outbound-style method we want to steer away from.
A better approach for inbound marketing is to anticipate what kind of brand-relevant questions they'll be asking, then answer them with each piece of blog content. Content marketing blog posts are how you can capture this search intent traffic and actually transform it into conversions.
So, what can you achieve by creating engaging blog content for your business?
Rank for keywords. Include relevant keywords in your blog post 3-7 times for a chance to show up when your customers are searching online.
Include CTAs for conversions. Blogging gives you a chance to include relevant CTAs in your post (e.g. a free trial to your calendar scheduling app in an article about business calendars
Build relationships within your industry. Penning standout content can lead to shares from industry experts, increasing your authority in the eyes of potential customers.
Create a following. Helping customers with their problems consolidates your relationship with them. Fans of your brand are more likely to recommend you to others.
Anyone on the internet can type up talking points and publish them on their website. In fact, that's one of the great things about blog content marketing. No matter if you're a lone content creator or a team, blogging is one of the most accessible forms of online marketing.
But it's not just a walk in the park. To succeed at building relationships with clients using blogs, you'll need to start being far more intentional about your content marketing efforts.
Blog content marketing is about crafting a long-term content strategy to drive success for your business. To use a blog for effective content marketing, you'll need to:
Research customer intent
Locate customer pain points
Create blog topics that address them
Schedule these topics across a content marketing calendar
Write the content
Publish the content consistently
Measure the responses
Make adjustments
This sounds fairly simple and straightforward, but it can take some experimentation and re-shuffles to get content marketing blogs right.
But when done correctly, marketers who blog are 13x more likely to get a positive ROI. So it's a no brainer, really.
Different Types of Blog Articles for Content Marketing
Put simply, there's no single way to write a blog. You might have a good idea of what topics you're going to cover, but there's a bunch of other components to consider – length, tone, structure, memes, no memes.
The answer to this obviously lies in your brand personality, your customer personas, and the nature of the software you're selling.
We'll breakdown the basic blog types in this table:
| | | |
| --- | --- | --- |
| Content Type | Function | Purpose |
| How-to Guide | Written walk-through of the software using a common scenario experienced by customers | Establishes your brand as an helpful authority and provides guidance on using your software |
| Listicle | Explaining a complex topic using a list of ideas or examples | Breaks down useful information into a digestible structure |
| Whitepaper | Scientific study that demonstrates the need and the value of the software product | Proves that your software is important and solves a problem faced by your target audience |
| Case study | Success story about a customer who uses the software product and saw great results | Demonstrates the value your software brings to customers and the potential value it could offer to new customers |
| Infographic | Presentation of complex statistics/data using engaging design and animation | Summarizes complex information in an engaging and entertaining way to persuade prospects |
| FAQs | Addressing common questions asked by customers to | Provides highly valuable content to potential and current customers and supports your tech support team |

Mixing and matching your content types can be great to maximize the impact your content marketing blog has on customers. For example, 75% of customers would rather learn about a product via video: consider including one in your next blog post for extra engagement.
No matter the specific type, you should focus on producing educational and evergreen content that your customers want to keep coming back to. The best content marketing blogs never go out of style.
How To Determine Pillars and Topics for Content Marketing Blogs
When approaching content marketing strategies, it can be tempting to throw different strategies and topics at the wall and see what sticks.
It's an experimental method that works sometimes, but lacks longevity when it comes to long-term results for your software company.
Your content marketing blogs need structure on a number of levels:
Within the blog itself (headings, arguments, ideas, examples)
On your website (subjects for readers to filter)
Across your content marketing strategy
Throughout the publishing schedule
For each content marketing goal
So, what's the most effective way for marketers to be successful, structures, and strategic with their content marketing? Our answer – content pillars and topic clusters.
What Is A Content Pillar?
A content pillar is a long-form, richly detailed, deeply informative content page about an overarching topic that can be broken down into smaller subsections – called topic clusters.
Pillar pages serve as directory hubs for educating your audience and guiding them through topics that are not only valuable, but directly relevant to the software products you're marketing.
To illustrate, we'll use a beautifully designed content pillar by Typeform:
In case you live under a rock, Typeform is a software program designed to help businesses create user-friendly, responsive, and attractive forms to help businesses engage with prospects and customers.
Because increased engagement is the intention guiding a business to choose Typeform, Typeform's content marketing strategy here is to cover topics that educate their audience about ways to increase engagement with customers.
How Pillar Content Is Structured
Usually, pillar content looks a bit like an octopus. Stay with me, I promise this makes sense.
The central 'pillar page' is like the head. It's the overarching topic that summarizes all of the content you'll be talking about in finer detail in subsequent blogs.
Okay, wise guy, what about the tentacles?
The tentacles are the subtopics. They're individual topic clusters that make sense on their own, but link back to the overarching topic covered in the pillar page.
So with the Typeform example, the overarching topic is "The basics of brand awareness". It's placed at the top of the long-scroll page (often pillar topics stand alone pages with subtopics linking to separate pages).
Underneath the pillar topic are 3 subtopics:
How to track your brand awareness
How to kick-start your brand awareness
How to measure your brand awareness
With this structure, Typeform effectively tackles a number of closely-related challenges within one tightly-organized, helpful structure that provides immense value to their target audience.
If they just want some basic information, readers need only scan the first section. But if they're looking for a more intensive walk-through, they can take a deep-dive into the detailed subtopics.
How Content Pillars Support SEO Best Practices
Content pillars are perhaps the most effective way to use content marketing blogs to leverage your SEO efforts.
Linking your content marketing blog topics means more internal links. If you're doing it correctly and labelling your hyperlinks clearly enough for Google to read, your website will read as more cohesive to search engines.
Content pillars cover 3 SEO best practices used in content marketing blogs:
Aiming for long-tail keywords
64% of searches include four words or more. With the increasing use of voice search and the improvements of search engines, people can search with a far more specific intent and get the content they're looking for.
By diving into specific brand awareness subtopics, Typeform neatly and successfully targets specific long-tail keywords related to the overarching brand awareness pillar. This boosts their SEO so that search engines are more likely to find and rank their content pillar.
Pro Tip: By aiming for specific long-tail keywords, particularly keywords that are driven by search intent (ie - specific questions) your content becomes far more valuable and directly addresses the needs of potential customers.
It's crucial to build internal links to strengthen your site's authority for search engines. Pillar content and topic clusters are the perfect way to link your blogs to other related topics (think of the tentacles analogy), so customers reading about one valuable software blog can jump over to another one of your blogs about a similar topic.
With internal links, prospects are more likely to gain information from within your site, which sets you apart as an industry authority and a reputable source of knowledge.
How To Do Keyword Research For Powerful Content Marketing Blogs
To plan your topic clusters, it's essential to conduct keyword research. Without keyword research, your whole content marketing blog strategy is based on gut-feeling and not literal evidence that your customers want content about a certain topic.
Keyword research is a minefield, but we'll try and keep this simple by explaining 2 basic steps:
Refining the main topic or phrase (the pillar)
Mapping out subcategories (the topic clusters)
To find the pillar topic, you've got to think of an umbrella term for the issue or topic.
Let's say your company sells practice management software for dentists and healthcare clinics. You think your content pillar might be 'practice management software', because that's the general term you use to describe your product.
But, that's just a hunch. To know for sure that this is a strong topic that your audience is actively searching for, you've got to use a keyword research tool to analyse the rankings.
You might find that the phrase you use is different from what your audience uses. You label your product as 'practice management software' but your audience just searches 'dental software'.
Keyword research validates your choice in pillar topic, so the content marketing blogs all link to an overarching search term used by your target audience.
`
Now you've got to plan out your topic clusters. You can do this by using a keyword research tool to find long-tail keywords related to your content pillar.
It's always best to look for questions or keywords that can be framed as questions. These search terms make strong examples of content marketing blogs because they directly answer a question asked by your target audience.
You might get the following search terms:
"What is dental software"
"Dental software for practice management"
"How much does dental software cost?"
"What is the best dental software?"
By fine tuning these search terms into robust blog topic clusters, you can start plugging your pillar content into your content marketing strategy. You can create multiple sets of pillar content, or keep adding to and updating one pillar content strategy.
How to Structure Your Content Marketing Blog Article
Okay, so you've got your content marketing blogs planned out – but how do you actually write them? What should you include?
Picking the right framework for your content marketing blogs can make or break your online presence.
If your blog doesn't catch your audience's attention from the introduction, provide factual information, or show an understanding of their problems, people will soon click away.
Here are five things to include in your blog posts.
Keyword variations in the subheadings when possible. This boosts SEO efforts as Google can easily identify whether your article is relevant and useful.
Describe & agitate a pain point. Identify your audience's problem, emphasize the consequence of the problem, then describe your solution.
Provide solutions. People jump on Google in search of answers. Providing solutions means providing them value, which is how they'll connect with your brand.
Link to your internal blog articles. Maintaining a cohesive site structure via internal linking helps both search engines and users navigate your site. Instead of focusing all SEO authority in one location, you're spreading it out evenly for better ranking overall.
Customers want a simple, clean solution to their problem, whether it's in the form of an infographic on software for teachers or a pillar page serving up the ultimate guide to teaching with your software. Search engines want a clearly defined hierarchy that they can crawl and deliver to searchers.
Thankfully for the average marketer, it's possible to do both at once. Following the SEO and content best practices outlined above, you'll be able to provide searchable value to organic viewers of your website, boosting traffic on your pages in a matter of months.
What Matters Most in Content Marketing Blog Posts
There are thousands of online resources instructing content marketers on the most important strategies to use with their blogs. It can be hard to find a reliable answer among hotly debated questions – what's the best keyword density? How often should you publish a blog post? Is short and sweet better than long and detailed?
Here's our two cents on the 5 things that matter most for SaaS content marketing blogs:
Frequency
How often should you post something on your company blog?
Publishing at least once a week ensures that new visitors to your site are finding up-to-date content with each visit. Plus, adding new pages to your site keeps it fresh, optimizing it to rank better in the search engines.
Still, you don't have to publish something new exactly once a week. As long as you're publishing on a consistent schedule, you'll build a rapport with your target audience who'll start to expect a 'new installment' each week.
It's better to set a realistic schedule than aim for 5 blogs a week before you've even hired a content writer.
Timing is also an important thing to consider. Where does the majority of your target audience live? What day of the week and at what time are they most likely to read a blog?
For many software companies, publishing a blog on a Friday afternoon is a clever strategy. Most people are fiddling with their pens and pretending to do work in an attempt to bring the weekend closer, so it's the perfect time to publish something they can read at their desk.
Building a hype around a 'series' of content is a great way to build anticipation for your next instalment.
Moz achieves this perfectly with their 'Whiteboard Friday' series:
Length
Trends in blog length have changed dramatically over time. In the past, the standard practice was to keep things short and simplify ideas to cater to short attention spans.
Thankfully, content marketers have figured out that their readers aren't that dumb. Long-form content is stronger than short snappy content marketing blogs – readers need enough detail to establish that you're an expert and Google wants to reward you for providing organic content.
How long is the ideal blog post? There's no single answer, although most content marketing resources seem to agree that around 1500-3000 words is a reasonable length for the average blog post.
SEO
Should you be using a keyword once every 100 words? Should you get rid of that scorcher of a header just because it doesn't include a long-tail search phrase you're trying to rank for?
It can be hard to know just how much to prioritise SEO. Our position is that, with the amount of snakeoil strategies shared on LinkedIn every day, it's best to take some SEO methods with a pinch of salt.
Sure, follow the best practices as a guideline, but don't let rigid technical rules get in the way of writing high-quality content that resonates with your audience. If the keyword sounds clunky in a sentence, don't use it.
Ultimately, the most important aspect of any content marketing blog is...
Quality
Good content is what wins out in the end, content that has something new to say in an oversaturated industry, or can provide useful guidance to the first-time customer who hasn't done their research yet. Ultimately, you are here to offer customers a preview of your brand value, using their language, and presenting ideas in a way that makes people say "Yes! Exactly! That's what I need!'
You can optimize subheadings and titles and keywords until the cows come home, but your customers will only stay for well-written, original content. If you can't give them good enough value for their time, they're going to lose interest quickly.
So stay focused on quality and don't forget to polish up on the rest. Practice makes perfect, and with enough intentional improvement your content will be doing the heavy-lifting in no time.
Best Practices For Publishing Content Marketing Blogs
So, you've written a blog. It slaps. It's a banger. People are gonna love it.
It's packed with valuable content, it's SEO-optimized, it includes an infographic and even summary video. It's your SaaS marketing mic drop moment. You stand back to admire your masterpiece, your work is done.

But not quite.
Just publishing your article and leaving it to sit on your company website with no fanfare would be a huge waste of your efforts. You've just written the secret sauce, no one's going to discover it if you don't push your content out to your different marketing channels.
Boost Content on Social
Chances are, your company has social media. Take advantage of those channels and publish your content through every avenue possible.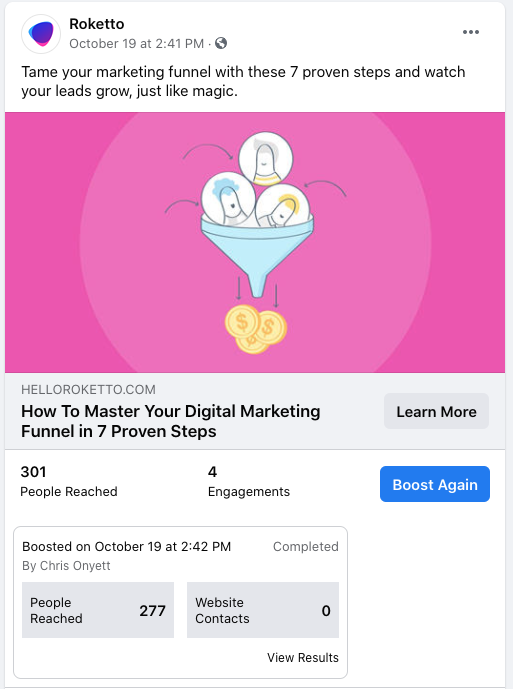 You don't have to spend a large amount of money here. As long as you are keying in on your specific audience, your marketing dollars will go a long way. You can easily test which posts have stronger engagement with your audience for as little as $10. If you see poor engagement, adjust your audience settings or move on to the next topic.
Different channels are more effective for different companies, so it pays to experiment and refine your social media posts depending on your target audience.

| | |
| --- | --- |
| Platform | Audience |
| LinkedIn | Professional B2B audiences who can read long articles |
| Facebook | Older audiences who like emotive posts |
| Instagram | Younger audiences who like sassy, snappy captions |
Staying active on social media is another great way for followers to discover your company. Publishing new, original content with the correct hashtags will only boost your traffic even more.
Blowing your whole budget on content marketing without saving anything for promotion is like baking a birthday cake with no icing. It's sort of fine, but chances are slim that people will actually go out of their way to consume it.
Set aside a promotional budget for your blog articles to ensure visibility. Paid social media promotion guarantees that your content will pop up in the feeds of your targeted audience, ramping up the traffic and conversions for your site.
Borrow Influencer's Audience
Also worth looking into is forming good relationships with influencers in your industry. Don't blindly email content links to everyone with over 1000 Twitter followers for them to promote: take your time and build a good reciprocal relationship, perhaps following and sharing their content with proper credit.
Staying current on influencer relationships makes your company look socially savvy, increasing your reputation as a subject matter expert that potential customers are more likely to trust.
Conclusion
When done right, content marketing blogs have the potential to ramp up website traffic and boost exposures. Your audience will be discovering you organically, guiding them into a natural relationship with your brand.
Ultimately, you want to become a good friend to your customers. Offer them the best advice, support, and ideas, and you'll have a chance at gaining their trust. Loyalty goes both ways, after all.

Need help bringing your content marketing to the next level? Hiring a content marketing agency might just be your next step toward increasing on-site conversions within months.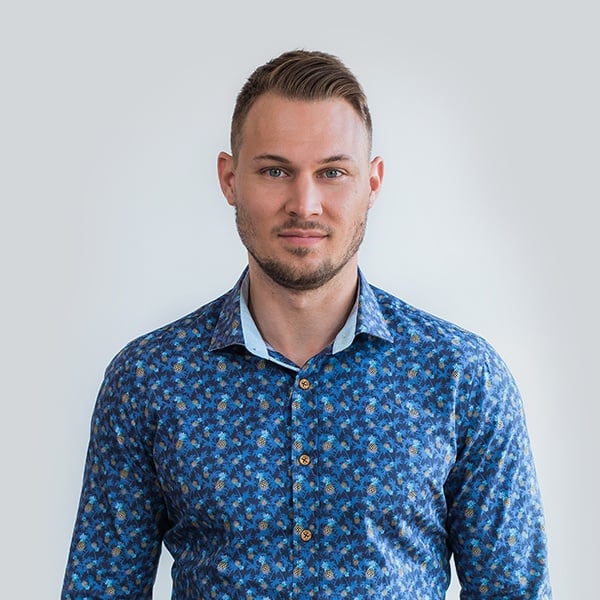 Chris is one of the managing partners at Roketto. His area of expertise is digital marketing and loves sharing and educating on topics like Google Ads, CPC bidding tactics, Google Analytics, and marketing automation. When Chris isn't in the office, he enjoys playing volleyball, mountain biking, and hiking with his American Eskimo.