What's the first thing you do when you're looking for a professional, let's say an accountant, to help you out?
Do you:
Reach out to friends and family
Ask colleagues
Use the internet
Sorry, that's kind of a trick question, because chances are you'll use all three.
Not every single time, you say? Well, that's absolutely true, but here's the kicker: for people (or search engines) to know about you enough to recommend you, you have to be visible.
What do we mean by visibility? These days, it means being findable on the internet.
Yeah, that's right, even if you're asking for a recommendation in person, where do you think the person you're asking heard of that professional? Sure, it might have been a chain of word-of-mouth communications, but there's a bigger chance that the internet was involved somewhere along those lines.
So the real question here is, how do you, as a lawyer, become visible online?
The answer is through blogging.
How? That's what this article is about. Let's get into it!
The Importance of Blogging for Lawyers
If you're a lawyer, then you're a subject matter expert on the law. Maybe more on a specific part of the law, which is even better. At the end of the day, your clients are looking for an expert. They are looking for someone to help them navigate a quagmire of legal mumbo jumbo, and get them out on the other side unscathed (or relatively unscathed, we can't make too many promises here).
But before your clients can find you, you have to put yourself out there. And yes, that does mean your traditional networking and building relationships that lead to referrals and recommendations, but it also means being visible online.
Think about literally any topic your potential clients may be interested in. Chances are extremely high that there's a well-known blog post that everyone interested in that topic reads on a regular basis. If you, as a legal professional, had a blog like that, imagine how many more clients and professional contacts you could draw in?
Benefits of Legal Blogging
The benefits of legal blogging mainly center around online reach and building your reputation. To be more precise, law blogging helps to:
Increase Clients and Contacts
It's a given that when you're more visible on the internet, the natural result is that you'll get more clients and contacts. In this sense, blogging for lawyers is an attraction tool, in that potential clients see your content in search results or on social media, and click the link to visit your website, read your content, and contact you. In the marketing world, this process is called lead generation.
At Roketto, we focus on capturing leads that are at the start of the research process with our blog posts. This content, which is called Top of the Funnel or TOFU, is meant to answer initial questions, help the potential clients gain confidence through education, and ultimately guide them toward converting (contacting) when they're ready.
Answer Client Questions
Client education on legal matters is a big deal. On one hand, if existing clients need information and can use your blog as a resource, it saves you time, and it saves the client money since they don't have to contact you directly. Another positive aspect is that the client gains an education, so they can make better and more informed decisions about their legal matters.
Create Trust and Authority
If existing and potential clients consistently find relevant and informative content on your blog, it helps to build your credibility. You should always ensure that your content writing for law firms is high quality, correct, and focused on your target audience (e.g. if you're a personal injury lawyer, writing blogs about real estate law isn't serving your audience). If you do this correctly, your blog will start being recognized as a credible source of legal information for potential and existing clients.
At the same time, other online sources may start linking to your blog posts as a source, exposing your content to a wider audience and helping search engines like Google assign authority to your content.
When search engines see that your content has been used as a source link on a variety of different websites (called backlinking) it acts as an indicator that your content has authority. The better the authority of the website that backlinks to you, the better. For example, if a government legal website links to your content as a source, that's an indication to the search engine and your clients that you know what you're talking about.
Profile of a Legal Content Writer
Content writers often craft articles for a variety of industries. But legal blog writing is a bit more particular because writers are diving into a sensitive space, where what they write can have very real impacts on decisions people make on important legal matters affecting their lives.
That's why a professional content writer is so important because these writers have experience with the careful approach that legal writing requires.
Specifically, a legal content writer should be able to:
Understand Legal Concepts and Summarize Them in Plain Language
They don't call it legalese for no reason; reading legal documents is difficult, especially if you're not a trained legal professional. Online content writing guidelines suggest that blog content should fall within a 7-8th grade reading level, meaning that to give your blogs the best chance of appealing to the widest audience, they should be written using the plainest language possible.
This means that even difficult or complex legal concepts need to be broken down and carefully explained by the content writer. This usually means providing explanations for unfamiliar legal terms, and organizing information using lists, headings, subheadings, and tables to make information easier to read and understand.
Conduct Effective Research
All content writers should know how to research, but a legal content writer has a particularly important role to play in getting it right. After all, the information they're providing in a blog post is likely influencing the reader's decision on an important legal matter, even if the approach is education rather than giving direct legal advice (which we'll explain more about in the next section).
This not only means being able to choose good, authoritative sources, it also means being able to exercise good judgment as to when it's necessary to have a lawyer review the content for accuracy. This means that the writer might seek you out for this task, or look to a third party to help (e.g. reaching out to professional associations, using LinkedIn, etc.).
But a good legal content writer should also know what's feasible within a certain deadline, and also be able to advise as to whether writing content that requires extensive research and reaching out to SMEs is even worth it. This is one reason why TOFU content is typically the focus for Roketto. Because it's more high-level, it often doesn't require outreach to SMEs. This means it can act as a jumping-off point for clients instead: they read the article, feel a bit more confident but still have questions relating to their situation, and therefore contact you.
Understand How to Educate Over Giving Direct Legal Advice
With the law, each situation needs to be analyzed individually to determine an appropriate outcome. That's why people hire lawyers, for specific legal advice that pertains to their situation. Just like a good medical blog won't give a person direct medical advice, a good legal blog shouldn't give direct legal advice either.
This can be tricky, but a good content writer should be able to carefully craft content that focuses on education and speaks in a more general sense, rather than telling the reader what to do. For example, a legal blog could explain what an Affidavit does and why it exists, rather than give advice on when or if a reader should obtain one.
Identify Topics That are Relevant to Your Audience
Law is a huge topic, and that leaves many possibilities for content writing for law firms. A good writer should be able to conduct keyword research, an essential stage in the SEO writing process. Keyword research basically matches the search intent of your audience (what they type into search engines when looking for information) with relevant blog topics.
Keyword research can sometimes uncover topics and words for legal terms that you didn't even realize that people were talking about or using — giving you the opportunity to capitalize on them to attract your target audience.
What Makes Content Writing for Law Firms Unique
We know that writing quality content is essential for any industry, but it's especially important for law. When writing content for a law firm, a writer needs to follow specific ethics with regard to promotion.
These legal advertising and marketing ethics typically include:
Always cite your sources (which a content writer should do anyway, but it's especially important for credibility with blogging for lawyers)
Avoiding giving direct legal advice
Not mentioning specific clients or using information that could be used to identify a client
Being careful about using comparative statements, such as saying you're the best law firm in an area
Not directly claiming to be an expert in a specific area of law (depending on your jurisdiction, most areas in the US and Canada have this rule) in any of your content
Not making false or misleading claims
Challenges of Legal Content Writing
Aside from following the legal industry's ethics in content writing, blogging for lawyers often presents other challenges, including:
Navigating Legal Language
Effective legal content writing requires explaining complex legal concepts in plain language, but before the writer can do that, they have to actually understand what the legal concept is in the first place. Lawyers spend every single day reading legalese, content writers don't.
Interpreting a law or legal concept correctly is obviously extremely important for a legal SEO writer, otherwise, the content in the article would be incorrect.
So how do writers ensure that their interpretation is right?
The main way is through thorough research, and a possible secondary way would be to consult with a subject matter expert (i.e. a lawyer) directly. This means the writer may reach out to you to clarify their interpretation if needed.
Writing with Authority
Because writers are skirting the line with providing education rather than legal advice, it's tempting to use phrases like, "you'll need to ask a lawyer to be sure" or some form of "research further". These phrases are actually fine to use throughout the blog sparingly, and in specific circumstances (sometimes topics are just too specific to answer directly) but if every section ends with advice to contact a lawyer, then it isn't exactly exuding authority.
Instead, writers should focus on what they can talk about within a topic, which is likely going to be more high-level or general educational content. But that doesn't mean it can't be targeted or useful; comparisons (e.g. what is the difference between a Pour-Over Will and a Living Trust), definitions (e.g. what is an Advanced Directive), and education (why young people need a Last Will and Testament) are all still applicable.
In rare cases where the writer does need to talk about something that bleeds into giving legal advice, be honest about why they can't provide more information or detail (e.g. there are many variables and considerations that need to be taken into account before you can even start thinking about [legal topic] that the best course of action is to speak directly with a lawyer).
Legal Blog Writing Services
When it comes to content writing for lawyers, there are several different options that legal professionals can choose from.
The table below takes a closer look at each legal blog writing service available:
| | | |
| --- | --- | --- |
| Content Marketing Agency | Law Content Writer (Freelancer) | In-House Law Firm Content Writer |
| Has multiple writers for faster content turnaround time | Content production will likely take more time due to one writer | Content production may be faster than a freelancer if writing is the only priority |
| More writers = more diversity in blog content | One writer means content will be written in the same way every time | Same as a freelancer; writing will be similar with all articles |
| Content production is more scalable | It's likely that a freelancer would be unable to take on more work than what was initially agreed upon | Content production can be scaled up at the expense of other priorities and tasks |
| Follows a strict process for writing to ensure quality content production | Needs to proofread and vet their own content | Also needs to proofread and vet their own content, but has support from colleagues to ensure accuracy |
| Typically less expensive than hiring an in-house legal content writer | Costs less than an agency or in-house writer | Must pay a salary, vacation, benefits, etc. |
How to Get Started with Blog Writing for Lawyers
After reading about the many benefits of legal blogging, you might be interested in starting your own. But there is one key question you need to answer before sitting down and writing your first article: how will your content stand out?
If you do some searching around online, you'll find that a ton of law firms already have blogs — especially the bigger players in the industry.
So how can you ensure that your content will stand out from the rest?
By publishing high-quality, educational articles that are actually helpful to potential and existing clients.
Start by considering the following:
Determine your Niche
What do you do that sets you apart from other lawyers? Typically, lawyers and law firms will cater to a specific practice area or areas, such as employment law, real estate, or family law. Targeting your blog content to highlight your areas of practice helps direct the right clients to your website.
Consider your Blog's Tone of Voice
The way your clients perceive your blog content directly relates to how they will view you as a professional. While other professions might get away with more lighthearted and funny content, law blogging is likely to deal with more sensitive topics, so the gifs and memes should be kept low-key.
On the other hand, writing that's too formal might overwhelm or bore your audience, so focusing on a good balance of straightforward, plain-language writing with some interest in the form of gifs and memes sprinkled in is a great way to start.
Another approach is to read blogs on competitor law firm websites. If you like the way they write their content, great, you can use it to inform the tone of voice of your own blog. If you don't like it, that's actually also great, because you can use it as an example of what not to do. If you're planning on hiring a content writer, providing these examples helps them understand exactly what you want with your legal blog writing.
Publish Content Consistently
In order for your blog to reach its full potential, you need to make sure that you're dedicating time to writing and publishing fresh content on a regular schedule. This means that potential and existing clients will always have something new to read, increasing the chances that they'll keep coming back to your website. And this content doesn't just have to live on your website either, you can repurpose it to serve other inbound marketing efforts, like social media posts and emails.
As an aside, content writers will often focus on crafting "evergreen" content. This means content that is always relevant, whether it was written yesterday or several years ago. Evergreen content might be a bit more difficult in law since legislation and rules can change, but there are still some opportunities. For instance, document explanations and definitions like "What is a Living Trust" will always have value, and the high-level outline of what this document is and does isn't likely to change over time.
On the other hand, legal is interesting because specific snapshots in time might provide great opportunities for evergreen content. For example, a specific change in legislation that explains what the previous legislation was along with the date of the change might prove useful well into the future. This means that something like "2018 Changes to Law Firm Advertising Rules" has the potential to attract searchers long after the initial hubbub wears off, as it will still provide relevant information.
Amplify Your Content
Hiring a legal SEO writer is one way to ensure that your content will be visible, especially over time. But you can go further by amplifying your content to the right audience. Share your blog posts on social media. Repost key portions of your blogs on LinkedIn using their article writing feature. If your content is well received by your network, then they'll share it as well, meaning your content will reach a wider audience.
Conclusion
The legal industry is a competitive space. Law firms are challenging status quos by introducing more digital into their business operations, from more legal tech adoption to an increased focus on inbound marketing efforts. This means that more and more firms and even solo practitioners are partaking in legal blog writing, meaning that if you haven't started a legal blog yet, you should do so now.
But look, we get it. Lawyers are busy people. Besides, you became a lawyer because you want to practice the law, not to become a writer.
That's where a blog marketing agency comes in. In our opinion, they are the best choice for law firms that want to produce high-quality content that will attract and retain clients. When choosing a content agency, be sure to read their website. Check reviews. Look at past clients and their content.
In addition, you can ask questions:
Are their writers familiar with legal content writing?
Do they have a process for Q&A to ensure content accuracy?
Have they helped other clients in the legal industry or similar industries in the past?
The answers to these questions will also help you choose the right agency for your needs.
We believe that we check all of these boxes. If you agree, then reach out to Roketto today and we'll be happy to get started on your legal blogging!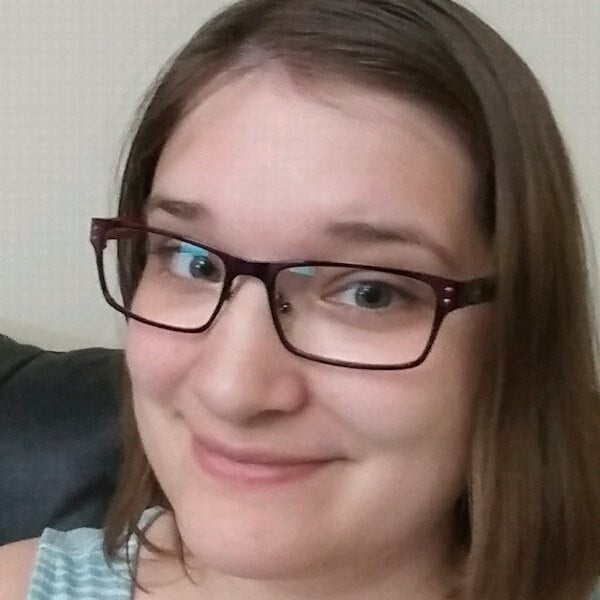 Lisa Hoffart is a professional writer with several years of experience crafting well-researched content for a wide variety of industries, from legal, real estate, technology, and more. Lisa is a huge technology geek that loves video games and computers. In her free time, Lisa enjoys sewing, crafting, and hanging out with her cat.