What is it that makes content marketing such a successful and desirable tactic?
a) Is it the high return on investment that content marketing offers? b) The potentially exponential organic growth? c) The low barriers to entry?
The answer?
d) All of the above. And more.
Quite a bit more, actually. There are thousands of proven content marketing statistics, all pointing toward content marketing being the ultimate tactic in your inbound arsenal.
At Roketto, we live and breathe content marketing, so we're stoked to say we've seen the value in this tactic repeatedly. You could say we've seen the stats come to life if that's not too pretentious for you.
With that in mind, we've put together 11 content marketing statistics that we believe truly represent the state of content marketing today, and demonstrate the insane value, profitability, and growth opportunities presented by this inbound marketing tactic.
If there's one thing we can say of all these stats, it's that any company realizing these incredible results is doing so off the back of a sound B2B content marketing strategy.
If you haven't had a chance yet to sit down and figure out a decent strategy and plan, you should bookmark our content marketing strategy template. Once you've seen these stats you'll be shaking at the knees to dig in and start planning, strategizing, and creating.
There's nothing worse than a huge, disorganized list.
Or maybe that's just me and my OCD. I mean, I do organize my shopping list by aisle…
Regardless, we'll break these stats on content marketing down into the following categories.
Why is Content Marketing Important?
General Stats on Content Marketing
B2B Content Marketing Stats on SEO
Content Marketing Facts about Lead Generation
Stats on Content Marketing - Website Traffic
Content Marketing ROI Statistics
Content Marketing Results - Content Creation
Why is Content Marketing Important?
Content marketing is like a trusty sidekick—always there to help you. It's the secret weapon marketers use to gain customers, boost brand awareness and build loyalty. When done right, content marketing can be incredibly effective in helping you reach your goals. Here are some reasons why content marketing is so important:
It establishes your brand as an authority. By creating high-quality content that provides value to your target audience, you position your brand as an expert in your industry. People who look for information or solutions related to your niche will turn to your content as a trusted source.
Can drive traffic to your website. When you create and share valuable content, you attract visitors. This helps to increase your online visibility, which can lead to more leads, conversions, and revenue for your business.
It's cost-effective. Unlike traditional advertising, which can be expensive, content marketing is relatively low-cost. With a bit of creativity, you can create engaging content that resonates with your audience without breaking the bank.
Builds relationships with your audience. Content marketing is about providing value to your audience. By doing so, you can build a relationship with them based on trust and mutual benefit, leading to increased loyalty, repeat business, and referrals.
It's measurable. With the right tools and metrics in place, you can track the success of your content marketing efforts. This allows you to make data-driven decisions and optimize your strategy over time.
General Stats on Content Marketing
Don't just take my word for it. Here are some content marketing statistics:
According to HubSpot's 2020 State of Marketing report, 70% of marketers actively invest in content marketing.
A study by Wyzowl found that 86% of businesses use video as a marketing tool, up from 61% in 2016.
According to the Content Marketing Institute's 2019 B2B Content Marketing Research, 90% of the most successful B2B content marketers prioritize their audience's informational needs over their sales/promotional message.
Video Content Marketing Stats
Besides the stats above, here are a few more related to the video content:
According to a survey by Wyzowl, 85% of businesses use video as a marketing tool, and 93% of marketers who use video say that it's an important part of their marketing strategy.
HubSpot reports that 96% of video marketers believe that video has enhanced users' understanding of their product or service, which is a desire of all business owners.
According to a Wyzowl study, 79% of individuals were convinced to purchase a software or app after watching a video.
So, if video wasn't a part of your content marketing strategy, now's the perfect time to start.
B2C Content Marketing Statistics
Moving along, here are some stats specific to Business-to-Consumer (B2C) content marketing:
42% of marketers who target individual consumers (B2C) and 41% of marketers who target other businesses (B2B) have a written plan for their content strategy.
A study conducted by Semrush revealed that 42% of marketers have reported an increase in their content marketing value by updating their existing content.
According to the same Semrush research, 41% of the participants claimed that their strategy's success was influenced by analyzing their competitors.
B2B Content Marketing Statistics
With B2B content marketing, here are a few more numbers to consider:
The Content Marketing Institute reports that content marketing is employed by 73% of B2B marketers, and 70% of the same group use it to educate their audiences.
According to the same research, 64% of B2B marketers use webinars as a content marketing tactic.
A study by Dotter shows that 73% of consumers believe that their experience significantly affects their brand loyalty.
Content Marketing Stats for SaaS
Finally, here are some stats related to content marketing for Software-as-a-Service (SaaS):
According to Uplift Content, nearly 40% of SaaS marketers consider case studies highly successful in increasing sales.
The same study shows that SaaS companies that use content marketing experience growth rates of 35% higher and retention rates of 10% better.
Loud Growth's study found that nearly all SaaS companies are achieving some level of success in their content marketing efforts, with a success rate of around 93%.
These are some of the main reasons why you need to take content marketing seriously. There's no better time than now to start planning and executing your own strategy.
B2B Content Marketing Statistics on SEO
It's long been established that SEO and content go hand in hand.
SEO (search engine optimization) is all about optimizing the pages on your website so that they can be found in Google's (and other engines') search results.
There's a significant technical component, as there always is, but it's widely agreed that quality content has the most significant impact on SERP results. We say 'widely agreed' because Google doesn't exactly come right out there and say "Here are the 642 things to do to get to position 1". However, most of the things they do say about rankings point toward improving your content.
There's a ton of content marketing data that demonstrates its impact on SEO, but here's a little sneak peek.
70% of marketers rate SEO as more effective for generating sales than PPC.
PPC (pay-per-click, also known as Google Ads) can effectively generate traffic quickly. The challenge is that it's interruptive, and sometimes you're reaching prospects that weren't the right fit for you in the first place.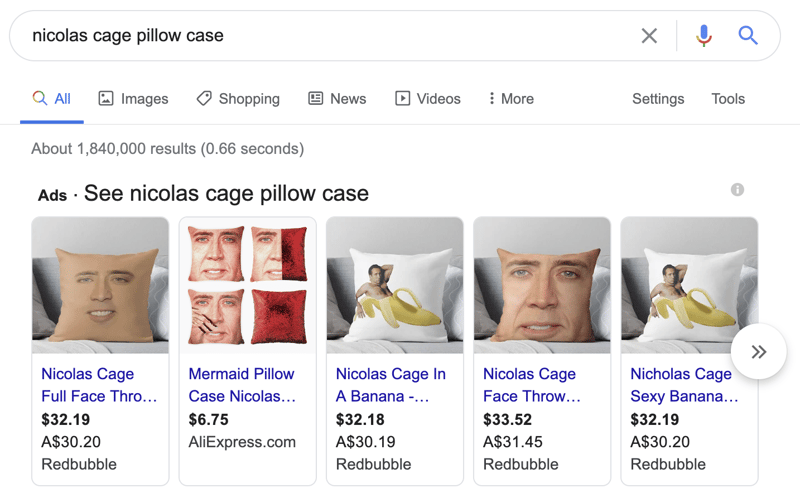 The results in the above image are PPC-marketed ads, which display right at the top of a search result.
SEO, and organic rankings through content, tend to be more effective for generating sales as the people who come across your content (and your company) were actually looking for that knowledge in the first place!
Organic search results do of course display below-paid ads, but, being organic, you don't have to pay every time someone clicks on your site.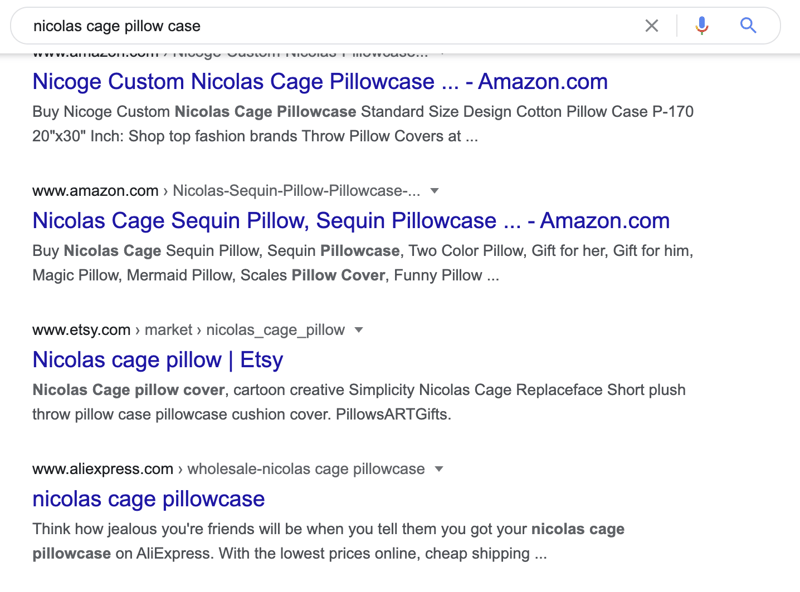 60% of marketers say that inbound and content marketing is their best source of lead generation.
Makes sense, right? The beauty in inbound marketing and content marketing tactics is that you generate highly qualified leads, or at least have a strong interest in the subject matter in which you're an expert.
It's also a lot easier to determine where inbound leads are in the buyer's journey, as you can make inferences based on the type of content they are engaging with.
| | |
| --- | --- |
| Content Type Prospect is Engaging With | Likely Lead Type |
| Blog posts | IQL (Information Qualified Lead) - this type of lead is your "just looking" kind of guy. |
| Case studies | MQL (Marketing Qualified Lead) - they are in the Consideration phase of the buyer's journey and are actively assessing your company's abilities and successes. |
| Demo or trial | SQL (Sales Qualified Lead) - time to get the sales team to jump in and close, these leads are ready to buy! |
Compare this with outbound marketing, which by comparison is a bit of a shotgun approach, and you'll understand why inbound content is such a strong lead generator. With outbound approaches, though it is possible to target prospects that are in different stages of the buyer's cycle based on their activity, it's a lot harder to nail.
Content Marketing Facts about Lead Generation
Carefully crafted content can get you found on Google, but it has to actually do something for the humans that click through as well.
The pool of tactics used by CRO (conversion rate optimization) specialists is boundless, but one of those tried and true methods is simply focusing on strong content.
Whether it's highly-effective short-form copy, conversion-focused animated videos, or simply stunning graphics, potent content has to be a focal point if you're looking to boost your conversion rates.
Here's why:
Of all types of signup forms, landing pages have the highest conversion rate (23%).
Funnily enough, landing pages tend to have the most carefully crafted content on them. They also have the most variation, as they are simply a page on your website, so you can get as crazy and custom as you like. Compare this conversion rate with that of popups, which get around 3%, and you start to see the impact of well-crafted content.
This is an example of a landing page from Mailchimp, which advertises the company's landing page creator functionality. Yeah, we're going meta. Landing page-ception.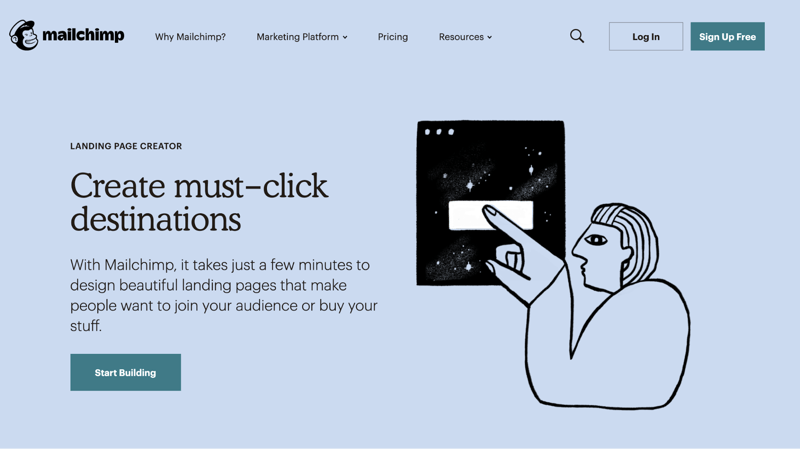 Content marketers see 6x higher conversion rates than non-content marketers.
That's a huge difference. There's not a single marketer on this planet who wouldn't be begging for a 6x lift in conversion. Well, maybe there are a couple, otherwise, this statistic wouldn't exist, just don't ask me who they are.
Why do content marketers get better conversion rates then? Well, for starters, they create value by producing content that people care about, rather than being all about the sale. This gives them the ability to nurture leads throughout the entire buyer's journey, right from the Awareness stage.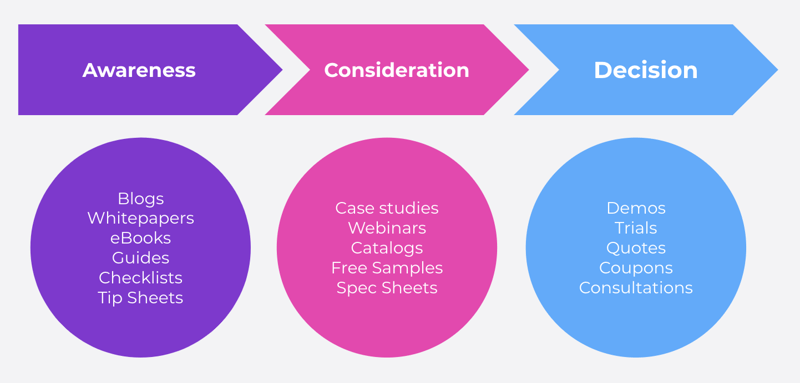 Stats on Content Marketing - Website Traffic
If there's one thing inbound marketers absolutely love, it's a solid flow of website traffic. Especially if your metrics look something like this: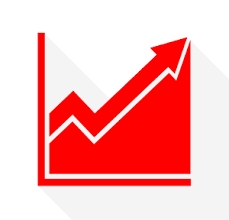 Website traffic is one of those top-of-funnel metrics which on its own, is a little bit of an empty stat. At the very least, it gets a bit of heat for being one of those numbers you focus on that doesn't really mean anything. After all, you can have thousands of visitors, but if they aren't converting then what is it all for?
Regardless, website traffic as a metric is still highly important. That's because your traffic results feed directly into your other metrics, such as conversion rates, sign-ups, and sales. We're really obsessed with these, but it all starts at the top.
If you aren't generating new website traffic month on month, you have nothing to convert!
Where does content marketing fit in with all of this then?
To answer that question, we need to consider another: what makes people land on your website in the first place?
There are really three ways of achieving this:
You've paid to get in front of them (PPC, social media ads), and they've clicked through to your site from there
They've searched the internet intending to solve a problem, and they've come across your content
You've gone out on the street and held a gun to people's heads and forced them to open your website
We'll assume you've ruled out the third option, primarily because if that's your tactic for generating traffic, you probably haven't gotten home after a day of terrorizing civilians and sat down to read this blog post on content marketing statistics.
This leaves the final two options - paid, or organic. We're big fans of content marketing for its organic growth opportunities and for these reasons:
Annual growth in unique website traffic is almost 8x higher for content marketing leaders.
That's crazy. Eight times higher traffic growth by investing in quality content marketing strategies.
What makes this stat on content marketing even more impressive is the fact that it's compared to less-effective content marketers, not non-content marketers. So, if you're not playing the content field at all right now, you're leaving some incredible traffic growth on the table.
Now, what this statistic doesn't tell you is what those content marketing leaders are doing to realize such success. But don't worry, we'll get to that.
More than half of Google searchers don't even click on anything.
Why is this important? Does this mean Google search is dead? No, it just means most companies are ineffective at writing quality headlines and meta titles.
Think about it, you type in a quick Google search, seeking some form of information. What makes you click on a given result? A strong, relevant headline. That's why content marketers are so effective, because they are either highly proficient copywriters, or they have one on their team. Actually, they probably have a few. You'll understand why when you get to content marketing stat number nine.
What makes a good headline then? Well, that's really a whole other topic, but if you nail these five things, you should have a decent shot at getting that click.
Have a deep understanding of your audience
Use 'you'-based language to capture their attention
Incorporate at least one power word
Use specific numbers and data
Convey a sense of urgency
Focus on your customer persona(s)

The above example does all of the above, pretty damn well actually. It has a number in it, uses you-based language, and uses powerful language that makes you go YES. I WANT THIS.
That last point is one you should really take note of. Creating marketing personas is the key to content marketing success. Okay, that's a bit of a trope, there are many keys to success. But a solid customer persona is the biggest, shiniest, jingliest key.
Pro Tip: If you don't know who you're talking to, you won't know what to say. It's that simple. Do not invest in marketing until you have clearly researched and defined your customer personas.
Content Marketing ROI Statistics
We aren't going 'round doing all of this for the fun of it, right?
I mean, at some point, you want to see some of the money you poured into marketing come back, ideally in multiples.
One of the greatest things about content marketing is its ability to generate a solid return on investment, especially in the long run, as things ramp up and your written content begins to rank organically.
Let's take a look at a couple of content marketing ROI stats that will have you breaking open the piggy bank.
Compared to traditional marketing, content marketing generates 3x as many leads and costs 62% less.
Traditional marketing is stuff like radio, print ads, billboards, and telemarketing. It's pleasantly named traditional marketing, though it's probably not long before we start calling this "old marketing".
Either way, compared to content marketing tactics, it's expensive, sluggish, and not very trackable or effective.
One of the reasons that content marketing statistics like this one appear repeatedly is that you can get super-narrow and super-targeted with your content creation and distribution, something that's a lot harder to achieve with traditional marketing avenues.
The other reason for this insane stat is that content can (and should be) repurposed. The content you spend hours creating can be used repeatedly in different formats, for different audiences, and across several campaigns. Doing this inevitably reduces your costs, and as a result, improves your return on investment.
Here are a few ways to repurpose your content for max ROI.
| | |
| --- | --- |
| Content Type | Can be repurposed into: |
| Long-form blog post | Animated explainer video |
| Webinar | Guide or eBook |
| Sales slideshow | Infographic |
| Old blogs | Guide |
| Internal data | Case study |
| Infographics of visual content | Pinterest board |
| Podcast episodes | Blog posts |
72% of marketers say content marketing has increased the number of leads generated each month.
I'm going to go out on a limb here and say that the other quarter of marketers interviewed here simply aren't doing a very good job.
I'm serious, if you're creating quality content, that's focused on your customer personas, and distributed on the appropriate channels, you can't lose.
The only other reason that 28% of marketers didn't see an increase in lead gen, is that they've measured it over too short a period. If you aim to generate organic traffic leads, it's important to understand that you can't just publish a blog post (regardless of how epic it is), and expect it to show up on page one the next day.
Good things take time, and content marketing is a damn good thing.
Still, it's worth commenting on the fact that nearly three-quarters did see an increase in lead gen month on month. But how do you make that happen?
Content Marketing Impact - Content Creation
Before you go pumping out content 24 hours a day, it's important to take a step back and make sure that what you're doing is in line with content marketing best practices.
One thing we love about content marketing today is that people have been doing it for a while now, and there are some solid statistics and tips on how to do it well.
When you're putting together your content marketing strategy, consider these three aspects:
Frequency
Format
Content length (sorry, there's no synonym for this that begins with F…)
60% of marketers create at least one piece of content daily.
That's a significant chunk of time spent on content creation. But you know what? It's actually not that much content.
Let's say you publish a blog and a podcast once a week, which leaves roughly 150 pieces of content for the whole year, including infographics, eBooks, guides, case studies, videos, animations…
And every campaign you run requires several pieces of content. Even something as simple as a lead generator for your next webinar needs some time put in. From image design to copywriting to liaising with the dev team and getting it up on your website, this stuff takes time.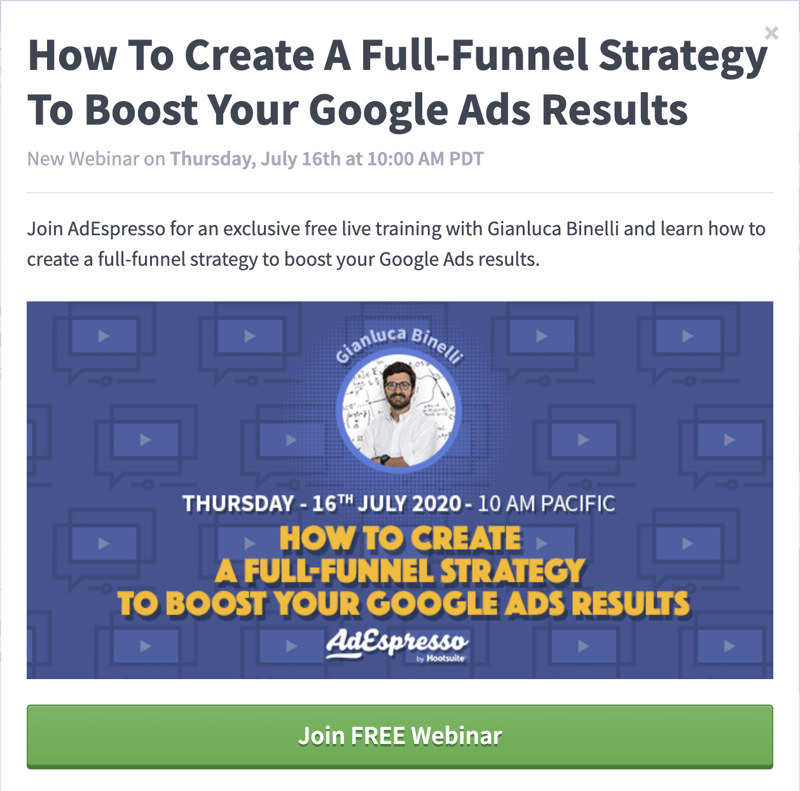 That's why a lot of marketers choose to outsource content creation, or at least part of it. It's not uncommon to have a freelance blog writer or agency helping you out with long-form content creation, or perhaps to bring on an in-house graphic designer to focus solely on marketing campaign content creation.
In fact, many in-house marketers work with a professional marketing agency that really gets their industry and can help them scale and execute their marketing strategies.
People love podcasts - 43% of B2B respondents consider it a valuable content format in early-stage decision-making.
That's about two-thirds, which is a decent chunk of respondents, but maybe not enough to make you think: wow, I'm going to start a podcast right now.
Well, on the list of content formats that were ranked, the podcast came in second, being beaten only by infographics. 76% of respondents rated infographics as a valuable content format.
Our take? Why not both?
I mean, podcasts are packed with value, especially if you're bringing on esteemed guests each week who are relevant to your vertical. From there, you can probably pull out several opportunities for creating infographics, blog posts, you name it.
One of our favorite podcasts for SaaS founders and marketers is Scale or Die, which is not only a fantastic resource, it's a solid lead generator for Dave Rogenmoser's company Proof.
And that's exactly how podcasts work. You focus on providing value, not on converting customers. You build a fanbase, a followership. You bring on guests with their own audiences that you can tap into. As people start to really adore the value you're giving them on a regular basis, trust forms.
Then, when they need what you're offering, they know just who to go to.
Long-form content gets shared about 24% more than short-form variant
Content that is between 3000 and 10,000 words gets shared a whole lot more than short posts. That's one of the reasons why pretty much every blog post we write comes in at over 3000 words.
Plus, it's hard to deliver amazing value with 1000-word posts, which is why they tend not to get shared as much.
That's one of 8 content marketing secrets we learned pretty early on, and we've been seeing the results ever since.
Long-form content gives you the ability to really dig into a subject, rather than provide a high-level overview. There's enough of that kind of content out there already. What you really want to do is pick a very specific topic (or sub-topic, or sub-sub-topic), and go super deep on it. That's what generates shares.
Pro Tip:
Powerful content is not only highly effective at generating leads at all stages of the funnel, but it also offers several successful methods for
improving the customer experience
.
Customer experience has become a focal point for many large companies today, especially in the SaaS industries, where there are often entire customer experience divisions. That's because SaaS leaders have cottoned on to the fact that people care about the experience they, well, experience.
Make things easy for your customers, and they'll keep coming back. Quality content can help here by:
Humanizing the experience
Being proactive
Highlighting success stories
Conclusion - Content Marketing Effectiveness: Do The Numbers Stack Up?
I think you can agree with me when I say that these content marketing statistics present a pretty enticing view of what you can achieve with some simple, effective content tactics.
In case you forgot some of the earlier stats because those last ones were just so damn tasty:
SEO>PPC - say 70% of marketers
Inbound & content = highest quality source of leads - say 60% of marketers
Landing pages have the highest conversion rate (23%) of all signup forms
Conversion rates are 6x higher for content marketers than non-adopters
Website traffic growth is almost 8x for content marketing leaders than followers
Strong headlines are important - half of Google searches end without a click-through
Content marketing costs 62% less than traditional marketing, and generates 3x more leads
Content marketing increases month-on-month lead gen - say 72% of marketers
60% of marketers create at least one piece of content every day
Podcasts are the second most valuable form of early-stage content (infographics first)
Long-form content (3000-1000 words) gets more shares than short form
If that's not enough juice to get you motivated, I don't know what is.
Unless it's the fact that you just don't have the time for it all, in which case feel free to give us a call.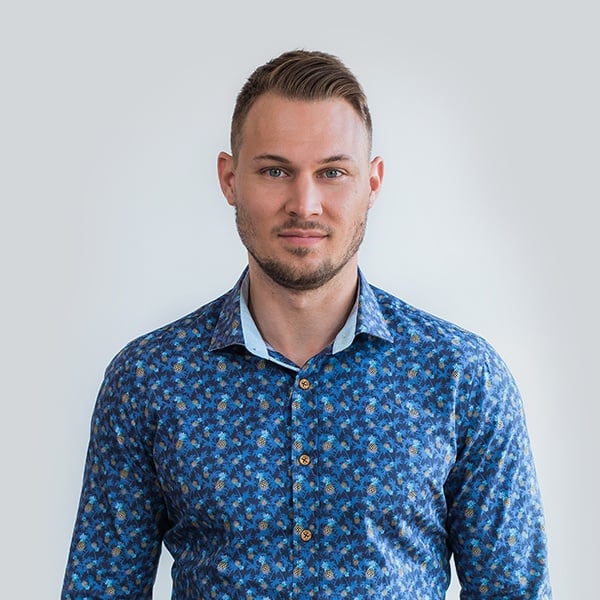 Chris is one of the managing partners at Roketto. His area of expertise is digital marketing and loves sharing and educating on topics like Google Ads, CPC bidding tactics, Google Analytics, and marketing automation. When Chris isn't in the office, he enjoys playing volleyball, mountain biking, and hiking with his American Eskimo.