Do you want to know what drives me crazy?
People talking about blogging and content marketing as if they are synonyms, as if they are the same thing.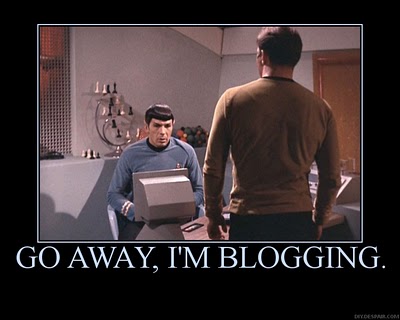 Now, I know that's not you.
I mean, if you're here, you've probably done a search for 'types of content marketing', so you at least know already that there are several different kinds of content marketing, blogging being one of which.
What you might not know though is just how deep the rabbit hole goes when you start digging into different content marketing types.
It's a world that's continuing to grow as the tech space develops and new forms of content emerge, and it can be pretty hard to follow if you're not totally immersed in that universe.
So, we've decided to do you all a solid and share with you our 13 favourite kinds of content marketing right now, and how you can use each and every one of them to create your own success and scale your company.
3 Things Before You Dive Into Content Marketing Categories
Okay, I know you're excited to dive in headfirst, but just like a good public pool, there a few safety rules to take note of first:
Get clear on your goals and objectives
Know your customers
Form a strategy
Get Clear on Your Goals and Objectives
I know, it might seem a little obvious but the truth is, many businesses jump straight into marketing activities without being super clear on what they want to achieve out of all of it.
Before you do anything in the content marketing world, whether you're creating a podcast or hosting a webinar, you need to make sure you know what your objective is for that activity.
Know Your Customers
You're not creating content for yourself, you're creating content for your customers.
And so to do that effectively, you need to know your customers inside and out. I'm speaking figuratively, by the way, not anatomically, that would just be weird. And gross.
What I'm saying is this:
If you don't know whom you're speaking to, you won't know what to say. And you'll probably say the wrong thing.
The process of learning and documenting this is called marketing persona creation, and it's an activity you should have probably completed already if you're even considering any of the types of content marketing listed below.
Pro Tip: Create customer personas before getting started with content marketing - no exceptions!
Form A Strategy
Last safety briefing, then we'll get into the good stuff.
Your content marketing efforts will probably flop without a solid strategy.
And yes, we mean an actual written, documented strategy.
The key to creating a seriously effective B2B content marketing strategy is taking those goals you just set and those customer personas you just created, and using them to answer these questions:
What are the most efficient forms of content marketing to help me achieve those goals?
Which types of content are my customer personas engaging with most?
What does my customer's decision-making process look like, and how can my content marketing efforts align with this?
Which distribution channels are going to be best for my company and for my customers?
What content assets do I already own that I can employ or repurpose effectively?
These five questions are a brilliant starting point for creating a solid strategy. From there, dive into your content marketing strategy template and make sure you have everything well-documented.
Having a properly documented strategy is important for three reasons:
You're probably not the only person involved in implementing the strategy, so it's helpful to have a central document for everyone to refer to.
It keeps you accountable throughout the year, so you aren't just creating random stuff whenever ideas pop up.
You can ensure that every piece of content you create has a purpose, and aligns with your overall strategy, goals, and objectives.
Alright, you're clear on your goals, you know exactly who your customers are, and you've got a highly-informative and well-documented content marketing strategy in hand.
It's time to dive in:
1. Blogging
Me: Criticizes those who think blogging and content marketing are the same thing
Also me: Lists blogging as the number one type of content marketing.
Okay, look:
Blogging is just one type of content marketing, and obviously there are 12 more to follow here, but I'd be a fool if I didn't realize that blogging is potentially most powerful, and definitely the most popular form of content marketing.
Who am I to argue with the numbers: 70 million blog posts are published every month.
I mean, come on. This is a blog post.
So what is it that makes blogging such a powerful content marketing tactic?
Three things:
Free value for your customers
Proof that you know what you're talking about
SEO baby
Free Value For Your Customers
People love free stuff.
And we love it, even more, when it teaches us something. Especially when it's something we can take away and apply to and improve our daily lives. That's why there's so much power in a good blog.
The simple fact is this:
If you can give your prospects incredible value, and make an impact on their lives, they'll remember you when the time comes that they need your product or service.
Proof That You Know What You're Talking About
So you've got a website full of pages that say you're the expert in X, the best at Y, and have done Z for so many customers that anyone would be foolish to choose a company other than yours.
So prove it.
Show the world that you know your subject matter inside and out by teaching it.
At the very top of Bloom's taxonomy, a hierarchy model that classifies learning objectives by complexity, is the level of Creation, which is essentially a synonym of demonstration, or teaching.
So, the best way to show you know something? Teach it.
Search Engine Optimization
Blogs are one of the most powerful ways to target a variety of descriptive and long-tail key search terms.
In very simple terms, you can only target so many keywords with your website.
The widely accepted best practice is to target a single keyword for each page, and so chances are you don't have enough top-level web pages and landing pages to target every key search phrase that's relevant to your business.
And if you aren't attacking all of them, you're leaving leads on the table.
That's the third reason why blogging is such a powerful form of content marketing: you can now target a whole list of keywords.
Look at this:
Every single one of the SERP results of this query is a blog post - funny that!
2. Lead Magnets & eBooks
One of the main goals of content marketing is lead generation, so any high-performing content strategy needs to include some form of lead magnet.
A lead magnet is basically an offer or incentive to your prospects in exchange for their contact information (usually an email address).
Lead magnets are typically gated content such as eBooks, which say something like:
And when you click that "Download Now" link, three guesses what you're asked for…
This stuff is incredibly powerful.
There are tonnes of examples of companies doubling their email lists and boosting their conversion rates by using lead magnets just like this.
Here's the deal though:
The offer has to be good, but you have to come through with the goods. If your lead magnet is promising something that you don't deliver, you're going to lose trust in an instant.
Don't be afraid to give away your good stuff. I mean, you know your field inside and out, right? So you can probably afford to give away a trick or twelve.
The key to a solid lead magnet is making sure your offer is incredibly valuable: look at the above, for example.
"12 proven ways to convert abandoning website visitors into subscribers." Who on this earth doesn't want to convert people leaving their website into subs.
Nobody, that's who.
So, here's the rundown on lead magnets:
Make your offer irresistible
Make sure you deliver on your offer
Make your offer accessible everywhere
One of the best places to use lead magnets like eBooks to convert website visitors into subscribers is at the end of a blog post. The logic here is this: they are already loving your content, and they'll be hungry for more.
3. Infographics
Infographics are one of the easiest ways to communicate a bunch of information in one, easy to digest format.
That's why we love them for content marketing. They are great for turning otherwise snooze-worthy details and stats into sexy lead generating images.
There are a tonne of stats on why infographics are highly successful in conveying information.
Here are three that we think are undeniably important:
Color increases attention spans by 82%
Infographics improve reading comprehension by 50%
Visuals increase learning and information retention by 78%
There are so many more, which you can check out here. And I'd recommend you do, because they are all in an infographic! So meta…
Plus, infographics are super shareable, so they are ideal for social media campaigns.
4. Video
If you've read as many blog posts as I have, you've probably come across this phrase once or twice:
"Video is the future of content marketing".
Well, here's a bit of news for you: video is the now of content marketing.
Written content is still absolutely vital, don't get me wrong. But video content is in serious demand right now, with more than half of customers wanting more video content.
It's hard not to see why it's so popular, with Snapchat, Instagram, and TikTok all blowing up the video domain, and even incredibly successful SaaS and tech companies absolutely killing it in the video space.
Check out Moz's Whiteboard Friday, for example, which gets a tonne of views every week.
The challenge with video is it's pretty expensive to produce, so you'll want to do it smartly.
The great thing is, people are becoming pretty comfortable with less-than-expensive video setups, and you can actually capture some pretty pro-looking video content using just an iPhone!
5. Podcasts
It seems like everyone has a podcast these days, and for a good reason.
Almost half of Americans listen to podcasts, with the typical listener streaming 7 times a week. Imagine that, being in your audience's ears every single day. Again, not being literal here.
The thing is, when you mean that much to a listener, that they listen to your new podcast every single week, it can only mean one thing: you've got something useful to say.
And if we know anything from the kings of inbound marketing, it's that if you've got something useful to say, the people will pay.
The whole point of running and producing a podcast is to demonstrate that you know your stuff, and you know it well. But there's an added benefit.
Most of the time, podcasts don't just have the same people on them. Especially in the SaaS and tech worlds, podcast hosts are often bringing on esteemed guests who have, you guessed it, their own established audiences.
And that's where you can really amp up your content marketing using a podcast.
Pro Tip: By bringing known guests onto your podcast, you're able to tap into their audience and boost your exposure.
One of our favourite Candian SaaS podcasters is Dan Martell, who hosts SaaS Growth Stacking, a podcast all about hypergrowth in SaaS companies.
It doesn't take a genius to figure out that this is an incredibly valuable resource for SaaS owners and an incredibly lucrative lead generator for Dan's SaaS consultancy. If you want to reach a wider audience you should consider uploading your podcast to Spotify.
6. Case Studies
When you're building out a high-performing content marketing strategy, it's important to ensure you're creating content for every stage of the buy cycle.
Too many companies focus on top of funnel content (like blogs), and then jump straight into bottom of funnel tactics like demos and trials, neglecting to acknowledge that there is a stage there in the middle.
Mid-funnel content like case studies and whitepapers (coming up next) are designed to bridge the gap between the initial intrigue and the final sale, and tend to be more about demonstrating your experience rather than your general knowledge.
Mid-funnel leads are in the Consideration stage of the buying cycle, so they are considering their options for solving their problem, which in a nutshell include:
Your company
Your competitors
Doing nothing
So, it's the perfect time to show why your company is the one they should be choosing, and what better way to do that than by demonstrating prior success (and a decent sprinkling of social proof) with a case study.
Social proof is perhaps the most powerful buying motivator - it's that whole "keeping up with the Jones'" thing. If someone else is doing it, and they're winning, then it must be good!
Case studies are a brilliant way to demonstrate this, plus, they allow you an opportunity to take your prospects on a deep dive into your processes, outputs, and results, and show them exactly how you can create success for their company.
Case studies might be housed on your website as a publicly accessible webpage, or available as a PDF download, which can double as a solid mid-funnel lead generator!
7. Whitepapers
The definition of a whitepaper differs from industry to industry, but in general whitepapers are authoritative, in-depth reports on a specific topic.
Typically, they present a common problem, and then seek to provide a solution.
SaaS and tech companies very often use whitepapers to describe a new piece of technology in great detail.
As a result, whitepapers are a fantastic marketing tactic for converting those thinker-type prospects. You know the kind, those who need every single detail before committing to a purchase.
Where case studies demonstrate your company's previous success with a real life client, whitepapers are more theoretical, and generally a bit more nerdy. They allow you to go into great detail on a piece of your tech, or on a problem that's regularly faced by the types of customers you help, and then show them how to solve it.
As you can see from the below, whitepapers are usually quite formal - you can think of them as the academic brother in the content marketing family.
8. Checklists
Though they certainly don't go as deep as case studies and whitepapers, checklists are still a super valuable form of content marketing, as they are easily digestible and can be invaluable to your prospects.
Plus, they can be a great gateway to your longer form content.
Here's why we love checklists as a content marketing type:
Easily digestible

When a prospect is searching for a relevant checklist, it generally means they are low on time. Otherwise, they'd be reading blog posts and other longer forms of content, and coming up with their own checklists.

That's why these are so powerful, as you can answer a query and solve a problem for your prospects almost instantly.

Get your branding in front of them

By creating a neatly-designed checklist that your prospects can download, they'll have your logo and branding in front of them every time they open it!

How's that for brand awareness?

A gateway to your other content

Let's say you've created a checklist for putting together a SaaS sales strategy. One of the items on the list probably has something to do with lead scoring, which is a massive topic on it's own.

You've probably even written a blog post on lead scoring, right? Well, use your checklist to link through to content like that, and further educate and help your top of funnel prospects.
9. Webinars
Webinars are by no means the new kid on the block - this form of content marketing has been around for as long as content marketing itself.
And that's why it's a tried and tested path to content marketing success.
Webinars aren't a perfect fit for every industry, and they tend to be most successful in the B2B space, especially for SaaS, sales, and tech companies.
Webinars, kind of like podcasts, give you the opportunity to bring together a number of high-profile guests, reaching a wider audience while discussing and solving an issue that regularly challenges your target customer persona.
Webinars can be expensive to put together, especially if you're bringing on guests, so it's important that you use them wisely.
What we mean by that is two things:
Push hard to get as many signups as possible
Leverage and repurpose the crap out of that content
Webinars can be great lead generators, as viewers need to sign up (and hand over their details) to access them, so you'd be wise to run some form of social media campaign to push this, and find a couple of good spots on your website for CTAs.
Once the live webinar is done and dusted, don't just leave things there.
Firstly, less than half of webinar signups are likely to attend. That's fine, that's normal. But it also means you've got a whole bunch of people who were keen to learn, but didn't attend for whatever reason (e.g. they were busy).
If you've recorded the webinar (which you should have!), you can send it out as a downloadable or web-accessible video, which your prospects can view in their own time.
This is a great way to increase conversion.
Additionally, you can dig through the webinar recording for gems (no doubt there will be plenty of them), and turn them into guides, blog posts, and infographics, which you can repurpose for other campaigns!
10. Guides
There are a couple of different guides you can use for content marketing:
Guides that help prospects solve a problem
Guide that help customers use your product or service
Both of which are worth incorporating into your strategy.
How-to guides that help prospects solve a problem tend to be longer form blog posts (over 3000 words), though they can also be gated content like eBooks.
Guides that help customers use your product or service can be written, infographics, or video content, ultimately depending on what you're teaching.
These kinds of guides are invaluable in improving customer retention and reducing churn, as there's nothing worse than needing help with a problem and having to turn to a forum, or wait for tech support to get back to you.
11. Quizzes & Tools
Interactive content types like quizzes and tools can be a great attention grabber for social media posts - people love playing games!
Quizzes are a great way to create intrigue and challenge your prospects.
A challenge like this is sure to drive engagement:
How does this help you, though?
It gets readers in the door, so you can hit them with other stuff that might be valuable. For example, if they get an answer wrong, you can help them to learn the correct answer by directing them to a blog post or eBook!
12. Courses
Another brilliant way to maximize top and middle of funnel lead conversion is by creating in-depth courses that teach your prospects a new skill.
I'm not saying teach them how to do your job, otherwise what's the point?
But, like I mentioned before, what better way to prove your expertise than to teach?
There are a few different ways you can do this:
Email courses

This is probably the most popular form of content marketing using courses. What happens here is a prospect signs up to receive the email course, usually getting on instalment per week.

From there, it's all automated, and you can just sit back and let them learn. Once they're through the course, you can chuck them into a different email campaign, or give them a call for some feedback and assess their eligibility for your product or services.

Be sure to check email open and click rates, as well as engagement with the course itself, to see where you might be losing them.

Paid courses

Depending on the depth of the course you're offering, you might decide to charge a nominal amount.

Though free courses are obviously going to attract more viewers, putting a fee on the course can weed out those who aren't really serious prospects for your company anyway.

Sites like Udemy and Lynda are popular for hosting paid courses.

Work at your own pace

As opposed to email courses where the learner receives an email from you once a week, work at your own pace courses can be accessed via a landing page or interface on your website, allowing the prospect to take their time, or power through as needed.
13. FAQ / Troubleshooting / Help Center
Content marketing isn't solely about attracting leads though, it's important to not neglect your existing customers!
This is especially important if you're a SaaS or tech company, where things go wrong from time to time (even though a good percentage of the time it's down to user error).
It's all about helping them to help themselves, and in the process, it can keep your support costs down, and improve the customer experience.
A solid troubleshooting and help center should ideally involve a variety of media, from written guides to informative infographics, to how-to videos that show your customers exactly what steps to take, and where to navigate within your interface.
Conclusion - 13 Forms of Content Marketing That Work
Now we've shared with you a few of our content marketing secrets and our 13 favourite forms of content marketing, it's time for you to put them into practice.
You see, there's power in knowledge, but there's even more power in action, and none of these content marketing types are going to create themselves.
So get to it.
And if you're finding all of these content types a little overwhelming, and you just don't know where to start, give us a call.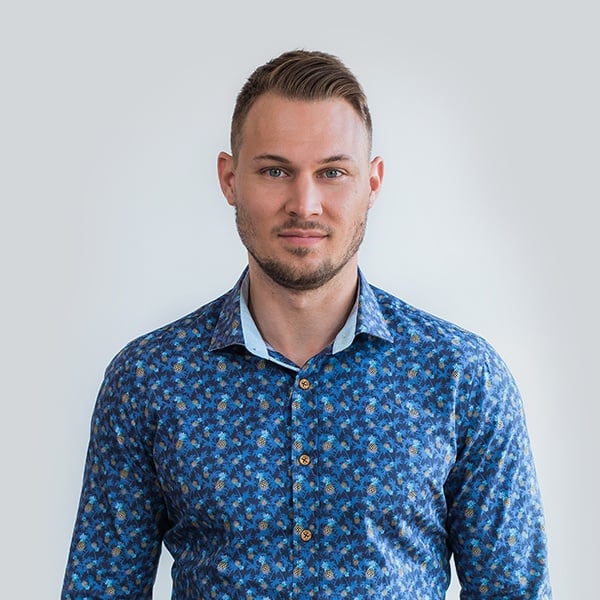 Chris is one of the managing partners at Roketto. His area of expertise is digital marketing and loves sharing and educating on topics like Google Ads, CPC bidding tactics, Google Analytics, and marketing automation. When Chris isn't in the office, he enjoys playing volleyball, mountain biking, and hiking with his American Eskimo.