Are you ready to take a trip into the world of SaaS content marketing? Are you excited about exercising your creative brain to market your SaaS product?
Creating content is fun; you get to explore your creative abilities and discover all sorts of ideas and interesting ways to reach your market.
Content marketing for SaaS requires a solid understanding of your target audience and what types of content resonate the most with them, but it's a fun undertaking and can prove to be very valuable for your SaaS business.
But there are specific strategic approaches to SaaS content marketing that need to fall into place before you can see success. Beyond knowing and understanding your target market and what content they want to see, analyzing your competition, utilizing organic and paid SEO, reaching out to influencers for promotion, and being able to repurpose your content effectively allows you to maximize the benefits of your content.
So grab your backpack and a good pair of shoes, we're taking a journey into SaaS content marketing.
Getting Started with Content Marketing for SaaS
At first, SaaS content marketing can seem like a jungle with many trails and multiple directions. Which trail should you follow? Which creative direction should you take? It can be difficult to start on a strategy when there are so many different points to cover: how do you know what to do first?
Begin by approaching your SaaS content strategy like a guide. Each component of the guide will have its own mini-strategy, and once you bring all the components together, your guide is ready for execution.
Here are the base components your SaaS content marketing guide should include:
Buyer personas: who is your customer, and what type of content would benefit and engage them at each stage in the buying process?
Content marketing strategy: What type of content will you create? Who will create that content, and, most importantly, how will that content provide value to your target audience?
Social media strategy: where do your ideal customers hang out online? What social media platforms can you utilize to reach them?
Your content marketing toolkit: blogs, landing pages, email marketing, CTAs — what is the creative direction behind all this content, and how can you execute it effectively?
Content marketing tech stack: from the Google suite to store and maintain documents, images, and more to a social media management platform that allows you to schedule posts and keep track of metrics, you need to ensure your tech stack supports your content strategy.
At the heart of your SaaS content marketing guide should be clear direction and goals. The SMART (Specific, Measurable, Attainable, Timely) approach to goal setting is a good direction to follow to get you on the right path.
Now that you have the basic SaaS content marketing map to follow, let's take the first step into the jungle and start uncovering the details of the terrain.
Know Your SaaS Market and Your Competition
If you have a product or service that appeals to a broad market, you'll likely have to create multiple buyer personas to represent your different customers. The personas that you develop are meant to be the foundation for your creative saas content marketing direction, so you can create content that will resonate with each audience segment.
A useful way to research your market is to take a good look at your competitors. Explore their social media profiles, read their blog posts, sign up for their email newsletter. Think about the language they use. How do their followers engage? What questions do they ask? Check out their followers on social media; what do they like? What do they post?
You can even use tools like Sparktoro to research your audiences in a more efficient manner, allowing you to uncover even more information about potential customers and your competition. This is important for gaining an understanding of your audience and determining who to follow on social media, but it's also important for understanding what content is out there and what holds the focus of conversations surrounding a certain topic.
Pro Tip: Taking the time to monitor conversations around your brand is a good idea as well, as it helps you uncover opportunities to not only reach customers one-on-one but become part of the conversation, rather than looking in from the sidelines.
For example, recently Burger King found that one of their followers on social media was going through chemo treatment and mentioned how much he missed eating at Burger King. The social media manager read this and sent the follower a voucher to eat for free when he felt better. The voucher cost less than $20 but the increased engagement and lifetime customer loyalty is priceless.
Social media provides an incredible resource of marketing knowledge and opportunity, all you have to do is get a little adventurous and do a little online exploration.
And in addition to reviewing social media profiles, take some time to discover what your competitors are blogging about. What are they writing about? You can learn a lot from their posts, including which topics engage the most response, and which posts leave you with more questions than answers; this gives you a few signposts into the type of content you should develop.
Content Marketing SaaS Products with SEO
SEO is a vital part of most SaaS marketing strategies. Search engines recognize and categorize your product or service by the content topics found on your website. Then, they deliver your online content to searchers by matching the topics and keywords in your content to searchers' queries. This applies to both paid and organic SEO, but the way that keywords are served to queries differs, and the way you implement your keyword research can differ as well.
| | |
| --- | --- |
| Search type | Description |
| Paid search | Refers to the results that typically show up at the top or bottom of a search results page and have the little "Ad" marker above the result. Paid results always take precedence over organic search results. |
| Organic search | Refers to the content that Google shows to satisfy a result that didn't cost anyone money to produce. Often, Google will highlight specifics from your search query in the meta description (the text underneath the blue link) if the algorithm feels it's necessary. |
You can see the difference in these two types of queries in the image below:
Keyword research is a content marketing technique that helps you determine which content topics have the highest search volume, and subsequently, which ones to target.
There are several keyword tools that can help you discover the best terms to target. If you have a budget and want to bid on keywords, Google's Keyword Planner shows you pricing and search traffic for keywords. Your strategy for targeting keywords is up to you, but you can also use organic keyword research tools to help you gather a list. Keyword.io and Semrush are just a couple of examples of tools that will give you in-depth reports on keywords to help you plan your online content.
Once you have your keyword research, ensure you're putting those keywords in the right places. Yes, they should be throughout your website and blog content where appropriate, but you should also use keywords in the Title Tags and Meta Descriptions on every indexed page on your website to help with search engine rankings.
The Title Tag on a web page is what appears as the blue clickable text in a search result, and is also what appears on the tab in your web browser. The Meta Description is the text underneath the Title Tag on the search result.
You can also optimize the images on your website by adding alt text to them, which is not only good for SEO, it's also a way to serve descriptions of visual content to those who are unable to view the images on your site.
All of these factors come together to effectively create a SaaS content marketing with SEO strategy so you can ensure your product or service shows up on search engines to potential customers.
Creative SaaS Content Marketing For Audience Appeal
There are many creative ways to market SaaS online, from SEO and blogging to offering free trials, producing videos, and hosting webinars. But the key to successful content is to make it useful to your target audience.
Think about how the product or service you sell helps customers with their pain points. If you've created a SaaS content marketing strategy with buyer personas, then you'll already know what the pain points of your target customers are. Then you can focus on tailoring your content to demonstrate how your offering provides the solution to those pain points.
Let's look at Dropbox as an example. Their customers are looking for cloud-based storage solutions for digital files of all sizes. A quick scan through Dropbox's blog posts indicates that the majority of their content is aimed at file storage, which is an obvious way to provide value to their customers.
But Dropbox has also gone beyond file storage in their blog content with writing that goes a bit broader, but still stays on the topic of digital, the cloud, and managing growing cloud-based document libraries that go through many hands.
Influencer Marketing to Amplify Content Marketing for SaaS Companies
Content marketing for SaaS companies is all about creating new content for your audience, and it can often seem like you've hit a wall with what to write about next.
Content writers are always on the hunt for a news story, topic, or angle. Reaching out to industry experts and thought leaders is a great way to start building a network of subject matter experts that are willing to learn about your product or service and promote it organically through social media, guest blog posts, podcasts, and more.
Get on LinkedIn and find out about software groups and technology groups and join the conversation. Explore websites and blogs where your audience hangs out. Reach out to tech websites like TechCrunch. ZDNet, and SD News to find out who their bloggers are and contact them with the story of your company and your product.
Tip: Contact smaller websites and offer to write a guest blog post. Even if exposure is limited, this is a tactic that is worth pursuing backlinks and increasing your digital footprint.
Creative Ways to Distribute Your SaaS Content Marketing Efforts
It's often not enough to write content and post it on your website. Sure, if you've followed SEO best practices when writing the content then it'll rank on search engines, but that often takes months. If you want your content to get to its target audience faster, then you'll need to determine how to distribute it.
If you or your content writer wrote the content themselves, then reach out to that network of industry experts that you've amassed and see if they'd be willing to amplify your content on their platforms.
Pro Tip: Another great way to get your content out there is to repurpose it, meaning you're taking parts of the content and tailoring it to be communicated in a different way, much like a book is turned into a movie.
So how can you repurpose content into something else? Here are some ideas for repurposing a typical blog article:
Turn it into a podcast. You can record yourself reading the article verbatim, or you can use AI-powered software to transform the text into natural speech.
Create an infographic using key points from the article. An infographic is a great way to visually display information. With visual technology starting to dominate online and seriously affect content marketing strategy, any way that you can take text and display it in a visual way is beneficial to increase engagement.
Turn it into a video. It doesn't have to be anything overly fancy, but taking the time to repurpose your blog content into a video is definitely worth it from a content marketing perspective. Video posts on social media see more engagement than any other type of post, and consumers actually want to see more marketing-related video content in the future.
Conclusion
Creating your SaaS content marketing strategy requires you to take a good look at your overall marketing strategy for your SaaS company and ensure your content fits within it in a holistic way.
Firstly, knowing your audience and being able to create and maintain a consistent schedule of content that serves that audience should be the foundation of your SaaS content marketing strategy.
Secondly, researching your competition and understanding their content, how they amplify said content, and how you can use the conversations surrounding your brand to identify opportunities to connect with your audience further should be a continuous focus.
Then, utilizing influencer marketing through subject matter and industry experts as a way to give even more credibility and exposure to your content, as well as having people available to network with to amplify your content and contribute to it through guest posts and more is a great way to make your content go further.Finally, you'll need to ensure that your content is distributed to as many people as possible, and that can be accomplished by repurposing your content. Blogs can become podcasts, infographics, social media posts, videos, — the sky's the limit. You're only limited by your creativity and knowledge of what resonates with your audience.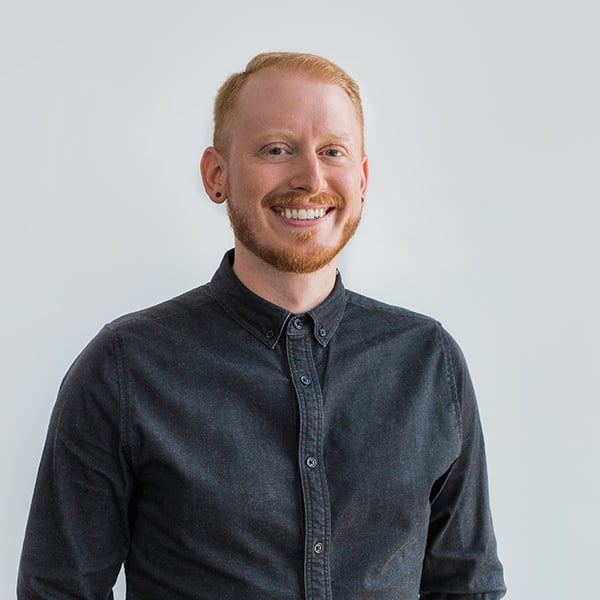 Ulf is one of the co-founders here at Roketto. His passion shines brightest when tasked with increasing business growth through inbound marketing. If you want to talk strategy, give Ulf a shout and you're likely to see him spark with excitement.