Are you ready to take a trip into the world of SaaS content marketing? Are you excited about exercising your creative brain to market your SaaS product? Creating content is fun right? You get to explore your creative abilities, and discover all sorts of ideas and interesting ways to reach your market.
Sometimes the ideas are fun, freaky, fact-based, touchy-feely, fantastical or all of the former. Whatever creative direction you choose, it is guaranteed to be an adventure in marketing - and there could be a big pot of gold lying at the end of the trail. But how do you get there?
1
Content Marketing for SaaS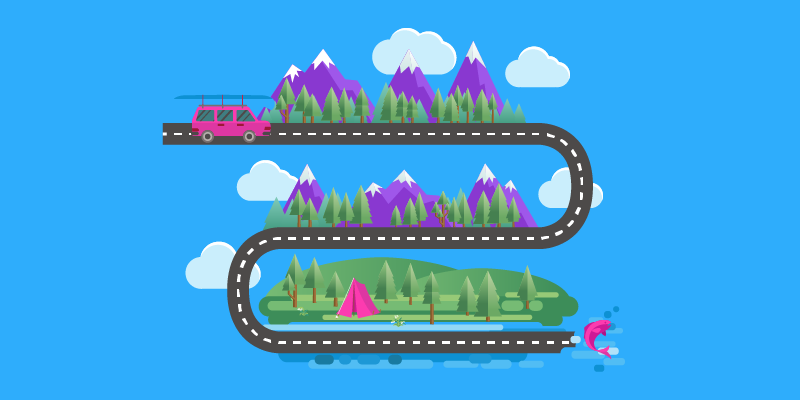 In advertising, there are eight common approaches used to reach customers, and when choosing one of these approaches, advertisers will begin by researching their market.
And while a saas content marketer will use similar approaches, they can focus on specific segments of a large and broad market through various different tactics to delivers content that appeals to the individual buyer more closely.
At first, content marketing can seem like a jungle with many trails and multiple directions. Which trail should you follow? Which creative direction should you take? It can be difficult to determine a strategy when there are so many options.
Content marketing for SaaS is highly cost-effective, but to reach your marketing goals, you'll need a guide.
Your guide should include the details you need to ensure your content marketing campaigns attract, convert, close and delight your customers. You will need to pack a content marketing toolkit to help you map the creative direction; these tools should include blogging, forms, calls-to-action, landing pages, and email marketing.
And in your backpack of strategies, you will need to develop buyer personas, social media platforms and guidelines, content types for each buyer persona at each stage of the buyer journey, an editorial calendar to ensure post scheduling, SMART goals to make sure you have a clear destination in mind, and finally, methods of distribution. What modes of transport are you going to use to get you where you want to go?
2
Know Your SaaS Market and Your Competition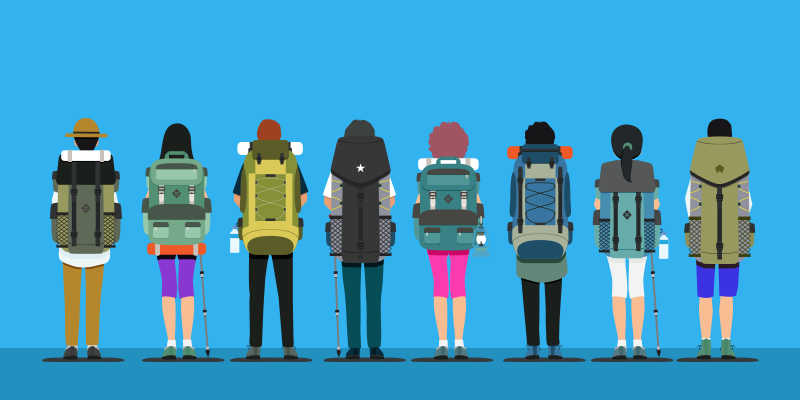 If you have a product that appeals to a broad market, you may have more than one buyer persona to consider, and you will have to develop content that speaks to each segment. The first step is to develop those buyer personas; this will be the foundation of each campaign and all materials, and it will help determine a creative direction that develops a strong connection with your customers.
A useful way to research your market is to take a good look at your competitors, and the companies that make the products your market is likely to use.
Explore their social media profiles, think about the language they use, how do their followers engage? What questions do they ask? Check out their followers on social media; what do they like? What do they post?
For example, recently Burger King found that one of their followers on social media was going through chemo treatment and mentioned how much he missed eating at Burger King. The social media manager read this and sent the follower a voucher to eat for free when he felt better. The voucher cost less than $20 but the increased engagement and lifetime customer loyalty was priceless.
Social media provides an incredible resource of marketing knowledge and opportunity, all you have to do is get a little adventurous and do a little online exploration.
And in addition to reviewing social media profiles, take some time to discover what your competitors are blogging about. What are they writing about? You can learn a lot from their posts, including which topics engage the most response, and which posts leave you with more questions than answers; this gives you a few signposts into the type of content you should develop.
3
Content Marketing SaaS Products with SEO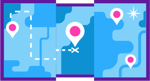 SEO is a vital part of most SaaS marketing strategies. Search engines recognize and categorize your product or service by the content topics found on your website. Then, they deliver your online content to searchers by matching the topics / keywords in your content to searchers' queries. So a little keyword research will help you determine which content topics have the highest search volume to help you decide which ones to target. There are several keyword tools that can help you discover the best terms to target. Google's keyword planner, Wordstream and Keywordtoolio are a few that will give you indepth reports on keywords to help you plan your online content.

And don't limit the addition of keywords to blog posts and website copy; optimizing the images on your site and updating meta titles and descriptions can help the people searching for your SaaS product find it.
4
Creative Content for SaaS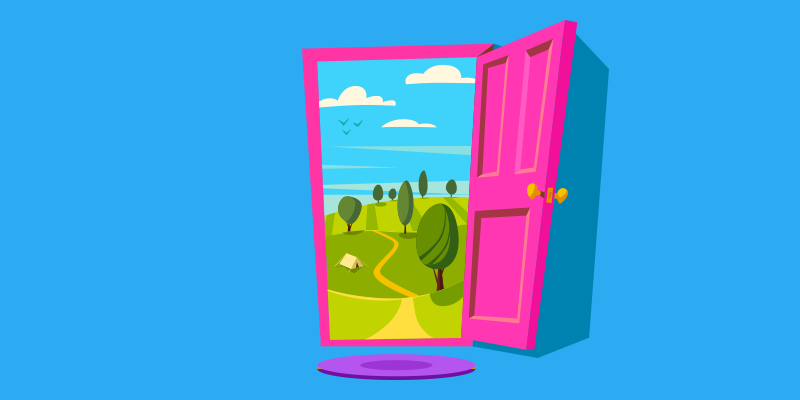 There are many creative ways to market SaaS online, from SEO and blogging to offering free trials, producing videos and hosting webinars, but the key to successful content is to make it useful.
You have created software to help streamline operations, so find out exactly where your software can help with specific tasks. Think about the problems your customers face on a daily basis, whether it is scheduling, billing, or communicating. Drill down to the details to show your customer how your software solves their problem.
And while you can develop copious amounts of content that shows how your software can help your customers, when it comes to social media, think about expanding your topics to include peripheral benefits.
For example, a company that sells GPS trackers can post content that relates to travel, or tips on what to do when you break down on the motorway, or ways to keep your kids busy in the car. The key is to post content that is useful for you audience. Ikea, those Swedish furniture wizards, understood that its customers' largest pain point was assembling their furniture (not pronouncing the names) so they created a series of assembly videos to walk customers through the process.
5
Reach Out to Influencers
The funny thing about blogging and bloggers is that it is a never ending supply of, and search for, new content.

Bloggers are always on the hunt for a new story, topic or angle. So reach out to industry experts and thought leaders to review your product. Get on LinkedIn and find out about software groups and technology groups and join the conversation. Reach out to tech websites like TechCrunch. ZDNet, and SD News to find out who their bloggers are and contact them with the story of your company and your product.
Contact smaller websites and offer to write a guest blog post, even if exposure is limited, this is a tactic that is worth pursuing for backlinks and to increase your digital footprint.
6
So You've Got the Content - How Do You Distribute It?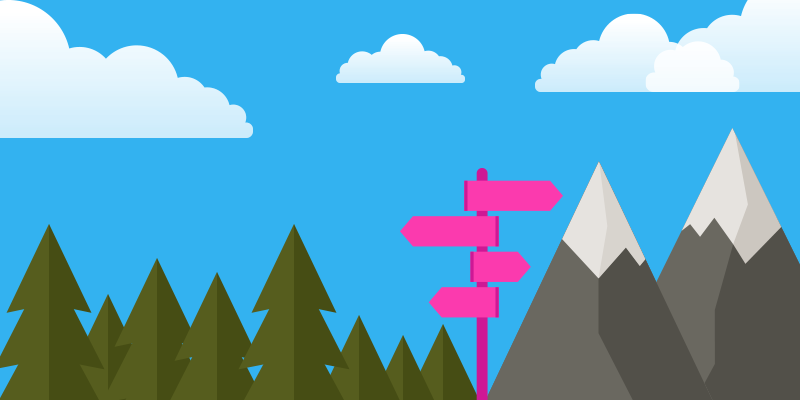 Now that you've written a guest post and had it published you'll need to spread the word - so how do you that? We don't recommend reposting it on your own website as Google does not want to see duplicate content. However, you could take the content and turn it into an infographic or slideshare; you could also rework the content to make it more suitable for a LinkedIn article, or a Medium article. You can amplify the content on social media, and you can hire companies to post sponsored content on major news sites. And although Google doesn't like to see duplicate content posted, you can repost on Google +.
You can also join forums like Quora to answer questions that subtly promotes your software as a solution.
Content marketing for SaaS is quite an adventure, but if you have the right guide and the right tools, it's well worth the journey.
And if you need a travel buddy, give us a call - this could be a one-way ticket to your financial destination.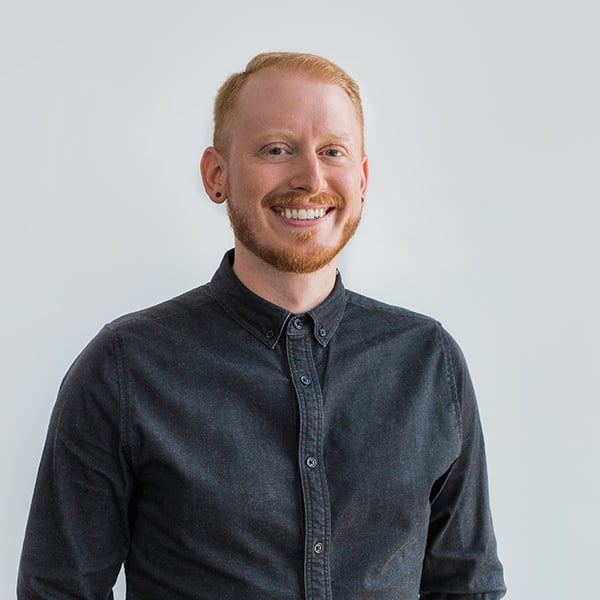 Ulf is one of the co-founders here at Roketto. His passion shines brightest when tasked with increasing business growth through inbound marketing. If you want to talk strategy, give Ulf a shout and you're likely to see him spark with excitement.