You're listening to your web team tell you that traffic to your website is beginning to fall off. And your website is struggling to translate the traffic you are getting into customers.
You know something's not working. You need to revamp your website presence. You need to come up with a digital marketing plan. You need to develop copy with an understanding of how to grab the attention of search engines and people.
But you don't have the resources to do that in-house.
It looks like it's time for some content marketing and writer outsourcing.
But what does that even mean?
In this article, we'll answer not only that question but also explore
Types of writer outsourcing services
The benefits and challenges of it
Tips on hiring an outsourced content writer
And a Q&A
What is Content Marketing Outsourcing
When an organization hires an outside person or company to create written marketing materials, it is referred to as content marketing outsourcing.
Using outsourcing for marketing is commonplace for businesses. In fact, 55% of B2C marketers often outsource their content marketing.
Organizations can outsource to freelancers, advertising firms, marketing agencies, etc. They will outsource to people or organizations that specialize in marketing to optimize the expertise that they don't have or don't have time for from somewhere else.
We've outlined in a table below the benefits of hiring a freelancer vs a marketing or advertising firm.
Type of Writer Outsourcing Service

Description

Pros

Cons

Freelancers

Independent freelancing writers that you can hire to complete work as you need (depending on their schedules)

You'll work closely with one writer, who may come to know your business quite well
You can schedule the writer for work as you need it
You'll only need to pay based on the hours spent or the number of words that were written

The specialization will likely just be in writing and not necessarily the entire marketing process
There'll be no team to rely on for help
You may be beholden to the freelancer's schedule for deadlines

Marketing or Advertising Agencies

An organization dedicated to marketing or advertising services, including copy development, you can hire to help you develop marketing or advertising materials

A team dedicated to marketing will be completing your work (will know marketing from the top to the bottom, rather than just from a writing point of view)
The content will go through editing within the team before sent back to you
You'll have other services than just writing available to you

You may never meet the writer working on your content
More than one writer may work on your content
Costs may be higher than with a freelancer
Types of Outsourcing Writing Services
So, now you know you can hire a writer to outsource your marketing copy…but what exactly can you hire them for? Well, there are a number of outsource writing services available to you.
Some examples are:
Outsourcing blog posts
Outsourcing technical writing services
Outsourcing website content writing
Outsourcing legal research and writing
Outsourcing ebook writing
Outsource Blog Writing
Developing a well-structured business blog can be an extremely beneficial way to garner more attention to your website, allowing you to capture more prospects. If your organization does not have expertise with online content writing, then you may want to consider blog outsourcing.
We at Roketto offer blog-writing services, for instance. We develop long-form, well-written, well-researched, and well-structured blog content on specific topics that are discovered through intensive research to find relevant popular search terms. This research, referred to as keyword research, is a process in which specific services like Moz or Ahrefs are used to find terms that many have searched on search engines like Google. The search terms are included throughout the blog, as well as other elements, like tables, lists, gifs, and other things you'll find in this blog, too. We take our own advice.
By making sure we're including all these elements in the blogs we develop, we're creating search-friendly blogs that will provide a lot of value to the intended audience. In other words, we're leveraging SEO writing and our awesome research and writing skills to create content that will get more eyeballs on our clients, which will in turn create more trust and translate into more customers.
Technical Writing Outsourcing
Technical writing involves explanatory or technical information on specific subjects and is typically involved in highly technical subjects, like technology, science, medicine, etc. This type of writing can be used to develop manuals, reports, etc. If you require a technical writer, you may want to consider hiring a writer with knowledge in the field.
Website Copywriting Outsourcing
Another outsource content writing service (and another one that we also offer) is website content writing. Website content writing involves developing copy for your business's website. This can include an entire copy overhaul, maybe working in companion with a website overhaul, or it can be editing/rewriting specific pages or developing copy for new pages on your website. It's important to note that a copywriter is different from a content writer and will be less SEO-focused, and more focused on calls-to-action, like signing up for free trials, contacting a salesperson, offering a promo code, etc.
Outsourcing Legal Research and Writing
Even those in the legal industry can outsource their writing to outsource writers and agencies. Successful legal research and writing can involve a great deal of specific, well-thought-out research and niche knowledge, and potentially a bit of Matrix-style word dodging so you avoid giving "legal advice."
If you want to know more about outsourcing legal research and writing, check out our blog Blogging for Lawyers: Benefits, Challenges & How to Get Started.
Outsourcing eBook Writing
eBooks can be on a variety of topics, from fiction that you want to be ghostwritten, to self-help books, manuals, etc. If you want an eBook developed for your business, you can find a writer that can develop it. Writing an eBook may be a longer process, with a higher word count, so keep that in mind when budgeting.
Benefits of Outsourcing Content Writing
Leverage Writing and Marketing Expertise
Hiring professionals to develop your content means that they'll be able to use their writing and digital marketing skills to leverage your business's digital presence and increase its searchability. The content that they develop should be well-written, well-structured, and optimized to be found by search engines. It should also provide value to your audience.
Enhanced visibility on search engines combined with reader value provides the following benefits:
Your content is served to your target audience
Your audience builds trust with your business
Readers become customers
More Bang for Your Buck
Who doesn't want to save money, or at least get better value out of the money you're spending? Writer outsourcing can be a great way to achieve this.
According to Zippia, the main reason to use outsourcing for nearly 60% of businesses is the cost-saving benefits. However, some businesses still feel that cost is a barrier to outsourcing.
That being said, generating digital content is a necessity to remain competitive online in any market, so investing in the creation of said content is still a must. Using writer outsourcing is still typically more cost-effective in comparison to hiring a full-time writer or marketing team.
We've previously cited in our blog Healthcare Content Writer Hiring Guide [Benefits & Considerations] that (according to Glassdoor) the average salary for a content writer in Canada is $52,348. Obviously hiring multiple in-house writers or an entire marketing team would cost even more.
Whereas according to indeed, the average cost of a freelance writer in Canada is $22.06/hr, and you're only paying them as you need them.
Which one is better may partially depend on how much writing you need to be done, but don't forget that freelancers are efficient writers, and there are more costs associated with in-house employees than the salary. There are onboarding costs, equipment, etc.
This is something you can budget out when looking for your outsource content writer. Freelance rates can be higher than full-time rates, so which one is better for your budget, in the long run, may depend on how much writing you need to be done consistently.
Saves Your Organization Time
To put it simply, if someone else is doing your content creation, you don't have to be, and neither does anyone else on your staff. This allows you and your employees to focus on the work that you're best at, while the writer does what he/she/they are best at. This means that time saved will (hopefully) be translated into dollars made through productivity because everyone will be focused on their jobs.
And that's not to mention that it's also a more efficient use of time. A freelancer or agency can write several articles that can then be repurposed into social media posts, podcasts, and more. This while the marketing team is working on their own projects and campaigns that the outsourced content can then be integrated into (hence the repurposing) to create a cohesive and comprehensive holistic marketing strategy.
Challenges of Outsourcing Article Writing
Trial & Error
The writer outsourcing your work may not nail your writing style or your brand voice on the first try. As you learn more about each other, their writing will get better and more tailor-made for you. It may take some trial and error before they get there though and the writing is perfect for you, which can be frustrating.
A good outsource writer will have taken the time to get to know your company and writing style ahead of time, so the writing they provide you with should at least be close to what you want. However, a little back and forth before they get it just right might still be necessary. Don't worry, though. It's a normal part of the process.
Communication
Another part of the process that may end up frustrating is communication. Depending on where your writer is in the world, and how busy they are, communication may not go as smoothly as if this person was in-office or at least a full-time staff member. It's important you come up with ways to communicate that work best for both of you.
Find times where work overlaps for email communication and calling.
Use communication apps like Slack or Microsoft Teams.
Schedule meetings when the writer is working on something to discuss the project, and then for updates as the writer works on it, and maybe even a final one if necessary to discuss edits.
Use an online document editor for work submission so that you can leave comments and edits directly on the document.
Although it can be tricky to navigate, with a bit of work, this is a challenge that can be smoothed over and become a breeze in time.
Tips on Hiring an Outsource Content Writer
In this article, we're going to focus on 4 tips:
Look at the prospective writers' or agencies' niche or specialization
Research the writers or agencies
Discuss with the writers or agencies what they can do for you
Discuss with them what they need from you
Let's dig into exactly what we mean.
Look at Niche/Specialization
When researching your outsource content writer or agency, see if there's a portfolio or somewhere on their website you can see previous work from clients. Make sure you check out if there's a particular niche or specialization they focus on, and if your business fits into that niche. For instance, if they're a financial content writer, is your business in the financial industry?
Research Writer/Agency
And now that you're looking at their niche, research the writer and/or agency as a whole. Is their writing style adaptable? Do they post consistently? Are they good at marketing themselves? What's their portfolio look like?
But when getting the answer to these questions, don't just focus on thinking, "is this a good writer?" but instead, "is this writer a good fit for my business?" For instance, when looking at their writing style, have they ever achieved a voice similar to yours? Do they write in a way you enjoy? Have their own marketing strategies not only been successful but do you admire them?. If your business tends to be more lighthearted and full of lots of jokes, and every business in the prospective writer's portfolio is very serious and dry, they probably aren't the writer for you.
Discuss What They Can Do for You
You can learn a lot of information about a writer or agency when you discuss what they can do for you. Pay attention to what they do and don't bring up, and how authentic you feel they're being. Are the claims they're making realistic? Do they sound researched? Does it sound like they even bothered to Google you? Can they get what you need to be done on a timeline that works for you?
The more you discuss, the more you should learn about each other and whether or not you'd be a good fit to work together.
Discuss What They Need From You
Just like you can gain a lot of information about the writer or agency through what they say they can do for you, you can also gain a lot of information from what they say they need from you. To be able to write good content for you, they'll need to know some things about your business.
We've laid out some examples of what the writer you're outsourcing content might ask you, what they are, and why they're important.
| | | |
| --- | --- | --- |
| Asked For | Description | Why It's Important |
| Information About Your Business | Different freelancers and agencies will probably do this differently, but basically, they'll need to know certain information about your business, its mission statement, values, purpose, etc. | So hey can craft copy that's tailored to represent your business, and express its values, branding, etc. |
| Marketing Personas | These are fictional characters you've created to represent your target demographic. They should include things like occupation, age, gender, wants, obstacles, solutions, etc. | So hey can craft marketing content that targets the demographic you're hoping to capture. If you don't have any, you can learn how to develop them with our blog post Creating Marketing Personas: Step-by-Step Guide with Examples [Template] |
| Branding | Includes things like the voice and tone you write with, the style you write with, fonts and types of images and graphics you use, etc. These types of things can be expressed in a style guide, if you have one | This allows them to understand what style they should be using when developing your marketing content |
| Examples You Like | This includes examples of the type of work that you want to be done that you like — it can be for other companies, including competitors, but should have a general voice and style that you like, and is similar to what you are going for | These examples can act as a sort of vision board or inspiration for your writer |
And there are more tips where those came from. For more tips on hiring outsourced writers, check out Hiring a Blog Marketing Agency? Follow These 12 Steps and Hiring a Content Marketing Agency: 16 Things You Need To Consider.)
Q&A
How do you know a writer is qualified for writer outsourcing?
You won't know exactly what you're getting into until you've hired the writer and have begun working together. In fact, according to Credit Donkey, quality is an issue of outsourcing for 50% of organizations (although keep in mind that's general outsourcing, not specifically for writers).
However, with the 4 tips we've previously discussed, you can mitigate that risk. To summarize, those tips were
Look at the prospective writers' or agencies' niche or specialization
Research the writers or agencies
Discuss with the writers or agencies what they can do for you
Discuss with them what they need from you
Is it better to hire a freelancer or an agency for writer outsourcing?
Which you prefer depends on you and your business. With a freelancer, for instance, the scope of what he/she/they can do will be more limited, but at a more affordable cost. An agency will probably offer more robust services, but with a higher price tag.
In Conclusion,
If you're looking for a more efficient way to implement an effective digital marketing strategy, consider having a writer outsource your content for you.
Outsourcing writing allows you to:
Leverage Writing and Marketing Expertise
Make More Bang for Your Buck
Save Your Organization Time
So what's the hold-up? Start looking for the perfect outsourcing writer for your business now.
And if you're interested in content writing outsourcing, don't be afraid to reach out to us at Roketto. This is what we do!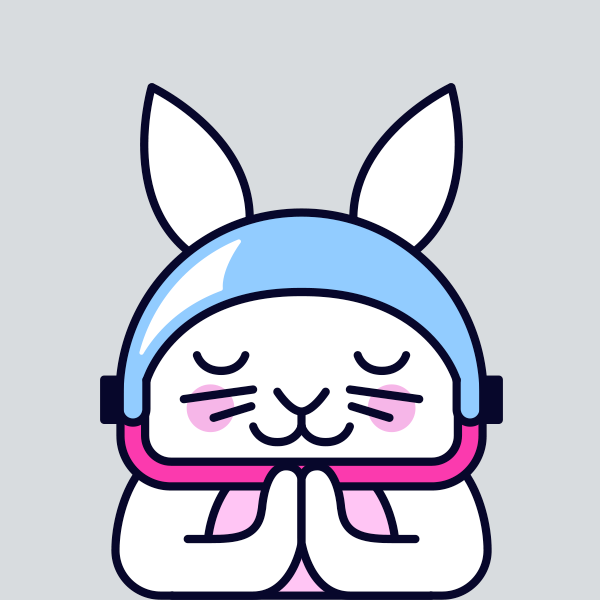 Who the heck is "Roketto Team"? Great question! We use this authorship from time to time for guest writers and previous authors are no longer affiliated with the Roketto brand. What about the cute little rabbit in the Roketto Team avatar? That's Piko, our loveable, space travelling mascot. If this is your first time seeing him, don't worry, it won't be your last. He likes to turn up throughout Roketto's website and content, always looking to help our audience with their marketing needs.