Are you a financial advisor without any finance information online? Running an investment firm without a blog? An accounting firm without an FAQ? Or a finance journal with no social media?
Then you probably know that you're a bit behind the times.
It's important to have an established, search-friendly digital presence so you can leverage the numerous prospects that could find you online.
Online visibility is an important part of attracting new prospects, as well as establishing yourself as an expert in your industry, and a source for finances that your audience (or prospects) can trust. There are a variety of ways you can do this, including by having an FAQ, resources, and blog posts on your website.
If you're running a business in the finance industry, and you're struggling to get your content out, especially to the audiences you need to capture, it might be time to think about hiring a financial content writer.
What is Finance Content Writing
Content writing is writing, usually, for online platforms, that can help businesses connect with their target audience, initiating and building trusting and beneficial relationships that can help drive sales. Examples of content writing can include website copy, blog posts, social media, etc. Financial content writing services include any content writing for businesses in the finance industry.
Every industry comes with its own unique qualities for a finance writer to understand and master. For finance content writers, that means
Being good with numbers and data interpretation (an ability to do mental math for calculating costs, for example)
An ability to balance professionalism with sensitivity when discussing sensitive topics, like bankruptcy
A general understanding of the economy and general finance trends (like interest rates, inflation, exchange rates, etc)
… And so on.
Profile of a Finance Content Writer
We've outlined the profile of a finance content writer in the table below:
Expertise/Skill

Description

Examples

Writing

A content writer of any sort should be a great writer, with a good grasp of spelling, grammar, tone, and voice, etc

Website copy
Email templates
Blog posts
Social media captions
Excellent research skills
Able to translate the difficult language (like financial jargon) into easily understandable concepts

Digital marketing

A content writer of any sort should understand at least the basics of how to optimize content online so that it reaches the audience it needs to

SEO keywords
Identify popular topics, trends, commonly asked questions, etc and translate them into content
Accessibility
How/When to use graphics
Popular article/blog formats

Finances

A financial content writer should have a decent base level of knowledge of the finance industry, with the ability to do research efficiently when necessary

Personal finances
Taxes
Accounting
Investing
.. etc

Internet trends

A content writer of any sort should understand the general trends and culture on the internet, including internet communications, pop culture references, etc

Gifs
Memes
Common questions
Popular terminology
… etc
Benefits of Hiring a Financial Content Writer
Having a financial content writer will be largely beneficial for your business. Some of those benefits include:
Content will be created by someone who's an expert on writing and the finance industry, so your expert content can be written concisely, beautifully, and accurately
That expert will also be creating content with the purpose to drive prospects to your website by leveraging marketing expertise and expert content
That expert will be creating expert content that will build trust with your audience by leveraging your business's expert knowledge in the industry, which can result in more customers
You'll reap the benefits of higher productivity due to your employees being able to focus on the jobs they're experts at
Writing and Financial Expert
When you have a financial content writer creating your written content, then you have someone who's an expert in not only finances but in translating that knowledge into a format that your audience can understand.
Writing isn't a skill that comes easily to everybody.
Pro Tip: When it comes to subject matter that can be sensitive or complex or even have legal matters associated with it, like finances, you need your writing to be clear and concise. That's something you know a financial content writer can deliver on.
Not to mention, this is theoretically what he/she/they excel in, so your writer should be able to deliver content with a fairly quick turnaround.
Driving Prospects to Your Website
What makes a financial content writer different from other types of writers, other than the financial expertise, is the emphasis on digital marketing content. A financial content writer should not only have expertise in finances and writing, but also in marketing.
Writing with an understanding of how to leverage marketing expertise so your business can grow traffic over time with evergreen content that generates more prospects, using information that you know people are looking for in your industry (like maybe something with mortgages or the housing market, which may have higher search volumes due to prices rising in places across Canada) is an important part of being a financial content writer.
SEO writing, or writing for Search Engine Optimization, is what allows your content to reach other people. In 2021, 69% of marketers focused on SEO, according to a HubSpot report.
Understanding how to package your content in a way that doesn't read like regurgitating SEO keywords is important, too. For instance, when creating a blog, your marketing blog topics should be based on popular search terms that match the intent of what the user would be looking for. This can be done by doing things like addressing common questions, industry myths, popular topics, etc so that you can add value to the conversation.
So with these skills in her/his/their tool belt, your financial services content writer will be able to create content that will reach your desired audience, and interest your desired audience.
And that means more people will be finding your website, and thinking of you when they need your business services. This will drive prospects to your business, and to your website as a whole.
But without that understanding of marketing, and how search algorithms and audiences work on the internet, you will just have great writing being delivered to an empty room.
Building Trust with Your Audience
This should come as a given with an expert creating marketable content with value for your website, but the content your financial content writer creates should build trust with your audience.
Regularly adding expert financial content onto your website in the form of a blog, for instance, will establish your business as having credibility and expertise in your industry.
Adding a robust, well-organized FAQ to your website, including commonly asked questions about not only your business but personal finances, and the industry as a whole, could assert your website as the go-to for your audience when looking for financial information.
Having an effective About Us page can create a connection between your business and your audience, while also establishing your experience in the industry.
Pro Tip: With your experience in the industry, you have a lot of knowledge on finances – knowledge that your audience can trust. Let your financial services content writer prove it to your audience.
An audience that trusts you is an audience more likely to become customers.
Higher Productivity
With you and your other employees focused on your own individual jobs and strengths, rather than trying to balance developing content, and your writer focused on her/his/their strengths, you'll have higher productivity overall.
Especially because a good content writer should be able to develop good quality content at a much faster rate than you and any of your employees whose main jobs aren't to write.
Types of Finance Content Writing Services
| | |
| --- | --- |
| Services | Description |
| Topic Ideation | This is the process of brainstorming and choosing the topics your business will focus on for certain content. For instance, maybe your business is an accounting firm, so your finance content writer brainstorms topics to do with taxes, household income management, etc. |
| Keyword Research | This is when your content writer researches keywords that should be used in your business's content. Keywords can be found using programs like Moz, Ahrefs, etc. |
| Blogging | Your finance content writer should be able to develop blog posts regularly for your website so that you are regularly adding helpful, expert content to your website that targets popular keywords, search terms, etc. Blogs have a variety of different formats, including How-Tos, listicles, etc. Your finance content writer will know which formats to use depending on the topic to best get the content across to your audience. For instance, if you're an accountant, maybe your writer will make a blog post titled X Tips to Better Manage Your Personal Finances, or The X Best Apps to Help You Keep Track of Your Finances, which both suggest a listicle format. |
| Articles | A finance content writer can also produce articles that can be found in the different finance industry (or even economic) publications, like news organizations or magazines like Bloomberg, the Economist, Forbes, etc. |
| Email Templates and Drip Campaigns | Whether you've decided to add follow-up emails to online purchases, upgrading your services, added new products, wanted to start a newsletter, wanted to capitalize on prospects you've met at a finance event or conference … whatever the reason you want to develop email templates and drip campaigns, your finance content writer can develop them. |
| Landing Pages | Those email templates and drip campaigns may lead to landing pages, where your prospect can find out more information about the deal, sign-up, follow-up, etc that you've displayed to them by email. |
| Product Descriptions | Depending on your business, you may have financial products that you want to include on your website. Your finance content writer will be able to craft those descriptions so they're attractive, clear, and concise for your audience |
| Services Pages | Similarly to product descriptions, your finance content writer can develop the copy needed for your services pages. Maybe you offer income audits, tax services, financial advising, etc. Whatever your services may be, your content writer can easily and clearly advertise them on your website with the copy for your services page. |
| FAQ Pages | An FAQ can be a great place to address commonly asked questions about specifically your business, or about the niche you're in general. It can be questions like "How long will it take you to do my taxes?" to "How do I file for bankruptcy?" |
| Website Copy | Any other copy on your website, like a homepage, about us page, etc, can be developed by your finance content writer. |
| Social Media Captions | Social media in the finance industry can be hard to make interesting and engaging, but with the help of a graphic designer or photographer for images, that's just what a finance content writer will set out to do with your social media posts and captions. Social media can be a great way for customers to follow you for any important news or updates, and for prospects to find you. |
| Ad Copy | Digital ad copy for social media ads or website ads can be developed by your finance content writer so that your business will be advertised with snappy, clear copy that will hopefully draw potential prospects to your business, especially if they're in need of the services you may offer, like financial advice, trading portfolios, etc. |
| White Papers | A finance content writer can also develop the writing needed for any official reports (or white papers) your business in the finance industry will need to create. |
Whether your business is a bank and credit union, a mutual fund company, a firm for investment advisors, accountants, insurance agents, personal finance coaches, credit and debt consultants, and/or day traders, you'll need to be using these types of writing services. So, why not have a professional finance content writing expert do it?
Finance Content Writer Hiring Pro Tips
When hiring a financial content writer, you can hire an in-house financial content writer, a freelance one, or a content writing agency. These different types of writing services will have different price tags attached to them, among other pros and cons (like how much time they can focus on your business, their knowledge in marketing, etc).
But, no matter the type of financial content writer you choose, there are some tips you'll want to keep in mind to make sure you're getting the most bang for your buck, and picking the best possible person for the job. Some financial content writer hiring pro tips are:
Already understand your budget and the costs associated with a new hire
Open up your hiring pool with remote work
Take into consideration the financial services content writer's voice
Communicate your plan for content rollout
Understand the Costs
Before you hire someone, make sure you know all the costs associated, especially if you're in the finance industry.
There are a variety of different costs when hiring someone new, including:
Onboarding costs
New equipment
The paycheque
The average cost of hiring someone new is $4,125, according to a report from SHRM cited by BambooHR. So be ready for onboarding costs in that area.
But also, make sure you know whether you plan on hiring a marketing blog agency, freelancer, or in-house financial content writer. And if you go with an in-house writer, will it be part or full-time work?
What type of writer you go with will greatly affect the price you pay. For instance, content writers make an average salary of $52,348 in Canada, according to glassdoor. A freelance writer, on the other hand, won't be paid a salary, but based on the content she/he/they create. According to copy.ai, the average cost of freelance writing is $37/hr or $0.12/word in the U.S. A content writing or marketing agency will probably have a contract with you, with a stipulated cost and amount of content per month.
All of these options have their own pros and cons, as listed previously. And they all have different costs, so know which option you plan on going with, and have the costs budgeted out before you begin the hiring process.
Remote Work
A finance content writer is a niche job. The combination of financial, marketing, and writing expertise can really limit the size of your candidate pool.
But experience and strength in all three of those subjects are important to the efficiency and efficacy of your writer.
So rather than broadening your candidate pool by expanding the skill level you require, expand it by allowing your financial content writer to work remotely.
Whether you've decided to use a marketing agency or freelancer, or hire someone in-house, your options open up vastly by not limiting yourself to your city, province, or even country.
Plus, offering remote work for your employees allows for its own benefits. For example, SmallBizGenius cites an Owl Labs report that states that employee turnover is 25% lower in companies that offer remote work.
Match the Voice
The voice of a brand is like a fingerprint. It should be entirely unique to the brand. If a brand has a good voice, a reader should be able to identify the brand whose content she/he/they're reading before seeing a logo, signature, company name, etc.
And a brand voice should be cohesive, and encompass the whole brand, including all writing and graphics.
Well, writers also have their own voice. A good finance content writer should be able to match your brand's voice, but writers do have natural inclinations.
To make your life easier, though, and that of your writer, it's a good tip to find a finance content writer's voice that is similar to your brand's.
Content writers typically have a portfolio or samples of their writing they can provide to you in their job applications. You can also administer a small writing assignment to your candidates as part of the interview process (although don't use their work for your business – it's a job application, not free labour).
When going over the candidates' writing, think about your brand's voice. Is your brand formal or informal? Is your content always serious, or do you prefer to take a lighthearted approach? Do you use only the most professional language, or is your brand punctuated by jokes?
Whatever your voice may be, make sure the financial content writer you hire is able to match it.
Content Rollout
You should know and have discussed in the interview process with your prospective writers, what the plan for content rollout will be (once your writer's been onboarded).
Obviously how much content you want to be rolled out will partially affect the hiring decision you make in terms of an agency, freelancer, or in-house finance content writer.
But this can especially be important if you've chosen to hire a freelance writer or agency because they will have other clients they're balancing as well. So you will need to communicate your expectations for content delivery to them, and they will need to explain to you whether that's possible and how to make it so.
This can be a good thing to work out during the hiring process. Because if you know a freelance writer is too busy or too slow to get the content out on the schedule you need (assuming your schedule is reasonable), then that's not the writer for you.
Finance Content Writing Examples
As we've described above, there are a variety of different types of services that a financial content writer can offer.
Here are three examples of some of those services in action. We've got
A blog post/Financial resource content on saving money from Bank of America's Better Money Habits
An article on buying cryptocurrency by Forbes Advisor
Product/Service pages from Wealthsimple's website
Bank of America's Better Money Habits – 8 simple ways to save money
You know this article has been optimized well for search engines (SEO) because when we Googled "tips for saving money," this was the first article that showed up.
That means that Google, a search engine, finds this article to be particularly useful on this topic, meaning that whoever developed this article would have done a few things to ensure it'd be search-friendly before publishing it. Some of those things could be
Ensuring keywords were used
Using headings
Including an appropriate meta description
Ensuring there was the possibility of being used as a featured snippet
Etc
If you don't know exactly what all those things mean, don't worry. What's important is that your finance content writer does.
The article itself is short and sweet. But it does a lot of things right. It's well-written, clear, and concise. It gives practical advice, going through the steps of creating a plan for saving money. It hyperlinks to other articles from its own website, adding backlinks for those articles, as well as directing the reader to further content on its website. And it uses tools like lists and boxes to create more visual interest throughout the article, even though it's short in length.
All of these things result in a well-structured blog that provides useful information for the audience, allowing those prospects to better trust the company, and does well with search engines so that it's a findable piece of content. The best writing in the world will go to waste if your writer doesn't know how to leverage it to make it findable for your audience.
Forbes Advisor – How To Buy Cryptocurrency
Much like the blog post before, this was also the first result on Google (after the ads), but this time the search was "how to invest in cryptocurrency."
You'll notice some of the same techniques being used in this web article as were in the blog post, like the how-to format, headings, lists, hyperlinks to other articles on the website (and this one has hyperlinks to external websites, too), short easy-to-read paragraphs, etc. And, of course, it's clear and well-written, too.
A handy feature for readers of finance articles is that the author of an article typically gets a byline. On some platforms, like Forbes, the byline leads to a page on the author, which may include a blurb and other articles the author has written.
It can add credence and credibility to a finance content writer if the blurb and other articles also relate to finance writing or even a niche in finance writing, as you can see with the author of this article Kat Tretina.
Wealthsimple's Product/Service Pages
Website copy for a business in the finance industry can be painfully boring if not done properly.
This is why Wealthsimple's product pages work. These pages are graphic-heavy, with minimal copy and an FAQ on the product at the bottom.
Take the Spend page, for example. This is the first thing you see (the graphic is actually animated, too).
It's snappy, short, and to the point. From there, you scroll through the website with short blurbs being broken up by eye-catching, animated graphics and transitions until you come to an FAQ, where the reader can click to view the answers to the questions they're interested in.
What this achieves is a visually interesting, succinct way for prospects to take in the information they need to know, without boring them with overly wordy, lengthy, or dull text.
Q&A
How to become a finance writer?
There's no one way to become a financial content writer. Obviously, an academic background in writing, marketing, or finances is a great place to start, but as long as you have expertise in those three areas, you can become one.
Maybe you used to work in finances, but have always loved writing and are taking some courses in digital marketing.
Maybe you're a freelance content writer that's decided to focus on finance jobs so you can specialize in the subject.
It's the combination of knowledge and skills that's most important, rather than the pathway you take to get there. And once you have those skills, you'll be content writing for finance companies in no time.
What are finance content writing jobs?
Finance content writing jobs are any jobs that have the writer developing online copy for the purposes of marketing, for a business in the finance industry. This can include developing website copy for a bank, creating blog posts for an investment firm, writing social media ad copy for a finance journal, etc.
In Conclusion
A financial services content writer can be an incredibly effective and beneficial addition to your team. It means:
Your content will be created by a writing and financial expert
That expert will also be creating content to drive prospects to your website with marketing expertise
That expert will be creating expert content that will build trust with your audience
You'll reap the benefits of higher productivity
And if you've decided you want to hire a marketing agency for your finance content writing needs … then hey, don't be afraid to reach out. We can discuss how we'll be able to help you meet your goals.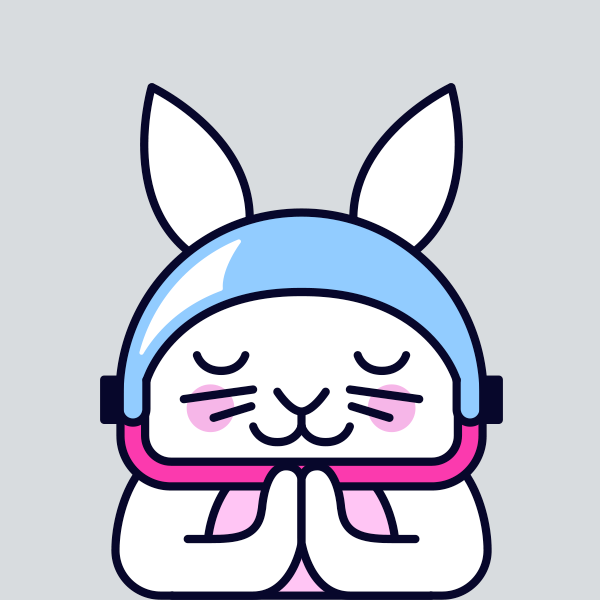 Who the heck is "Roketto Team"? Great question! We use this authorship from time to time for guest writers and previous authors are no longer affiliated with the Roketto brand. What about the cute little rabbit in the Roketto Team avatar? That's Piko, our loveable, space travelling mascot. If this is your first time seeing him, don't worry, it won't be your last. He likes to turn up throughout Roketto's website and content, always looking to help our audience with their marketing needs.