The SaaS market moves fast. How fast? Well it grew by 20.3 percent in 2016, and according to IDC research the global market is set to surpass $112.8 billion by 2019.
It is a virtual hub of new technologies and creative ideas with an international workforce of ingenuity that is constantly exploring new avenues. It is an exciting and highly competitive industry that increasingly inspires the marketplace with new solutions and products.
And, it is also one of the most challenging industries for marketers.
Because SaaS products are all about service, it is vital that a strong culture of service is a part of the company value proposition and marketing strategy.
Whether it's B2C or B2B, SaaS marketing presents challenges that are unique to this specialized industry. It takes a dedication to understanding the product, the buyers and the end-users. And in addition, because SaaS products are all about service, it is vital that a strong culture of service is a part of the company value proposition and marketing strategy.
Once the marketing team has a firm grip on all of the broad strokes and finer details of both the product, the buyer and the end user, they can begin to build a SaaS marketing plan that is highly compatible with prospective buyers.
The good news is that there are a few tried and tested ground rules on how to market SaaS software.
1
Define SMART goals to measure KPIs:

Establish SMART goals with your SaaS marketing agency from the beginning. If you don't know your destination you won't be able to plan a route that gets you there. A key performance indicator in SaaS is customer acquisition cost (CAC). Once you understand how many customers you want and what it costs, you can adjust the strategy and distribute the marketing budget accordingly.
2
Monitor industry trends:

Tap into industry trends to leverage awareness for your product with reporters, bloggers and industry influencers. Connect your product to larger stories in the cloud technology sector or if it solves a problem that is currently news - jump on the bandwagon.
Example:
Hootsuite
is a social media management system that looks for new ways to connect with customers. In 2015, it really needed to increase visibility and reach, so it jumped on the GOT bandwagon and created this
fun little video
. It has now gained over 1,004,339 views, mostly through social sharing.
3
Ask for reviews and referrals:

SaaS technology customers want to hear customer reviews about a product. Take the time to collect customer testimonials and case studies if you can. If your product has not yet hit the market, think about hiring the support of third-party experts to test your product.
Example:
Trello
is a free collaboration tool, focusing all financial resources on its product, there was no money left for marketing. Trello relied solely on high-volume word-of-mouth appraisal. Not very wise in my opinion, but in this case it worked(who am I to judge)! Many reputable review sites and countless blogs about the product soon gained Trello recognition and sales.
4
Develop a SaaS inbound marketing plan: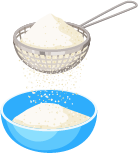 Inbound is the most cost-effective marketing methods you can use to bring customers to you. SaaS buyers conduct their software research online, and research from Kapost showed that B2B customers conduct 12 searches on average before visiting a brand's website. A strong inbound campaign can place your product in front of their eyes by producing & publishing useful content on multiple channels.
Example:
Buffer
is a social media scheduling platform that had exhausted the topic of social media for its blog posts. They decided to alter their strategy to reach the people who influence audiences. Instead of telling their market how awesome social media was, they created the social media posts that influencers would share and promote. They experienced a 400% rise in social shares.
5
Review your analytics: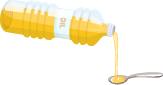 Check the data. Track the campaign's performance and make adjustments as necessary. Analytics can help you identify more than your ROI, it can help you understand who your customers are and what they are searching for, which lets you focus on relevant content.
Putting it all together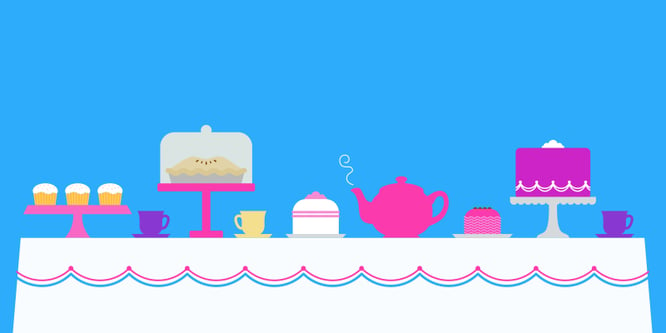 All of the above tips are part of a solid inbound SaaS marketing plan. And while blog posting is the most popular form of content marketing, publishing a few blogs and posting on social media is just not enough to cut through the noise. To be successful, you need thorough research, accurate monitoring and analyzing of analytics, and a well-planned campaign from an experienced team. A team that can think both creatively and strategically to incorporate SEO, SEM, email marketing, and video marketing into the campaign, while understanding how to reach your buyer personas at each stage of their journey.
In the software market, it's not enough to focus on the features of the product. There are many software products on the market that are similar, and even if the features of a specific software are new, it won't be long before the rest of the market catches up.
So how do you differentiate?
By focusing on your value propositions.
Brands that connect with prospective customers create a strong culture of customer loyalty and lifetime value.
In today's market place, consumers care about corporate responsibility. They want to support companies with strong brand values. Brands that connect with prospective customers create a strong culture of customer loyalty and lifetime value. Inbound marketing presents multiple opportunities to show your customers that you care what they think and that you listen to what they want.
Finding ways to reach your customer and build trust by providing the information they need when they need it is the keystone to building customer loyalty.
Providing good service is not just good marketing, it's good business.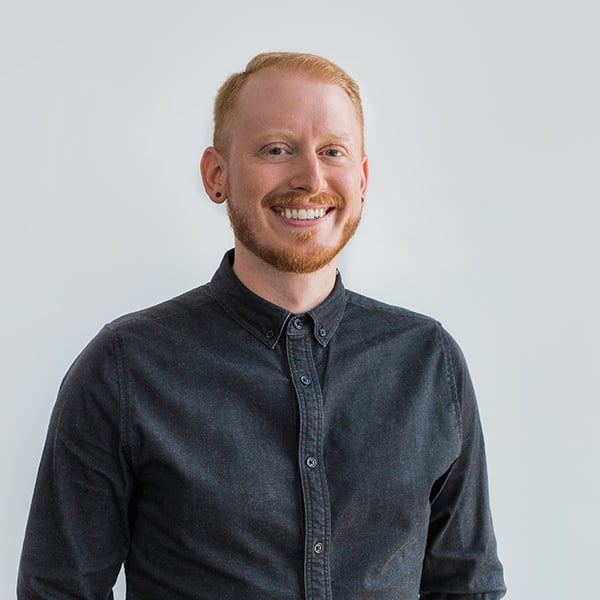 Ulf is one of the co-founders here at Roketto. His passion shines brightest when tasked with increasing business growth through inbound marketing. If you want to talk strategy, give Ulf a shout and you're likely to see him spark with excitement.