So you launched your eCommerce website, let's say, a year ago, and traffic just isn't what you expected. Or, maybe you've been running your site for years, and traffic is stagnating.

In both cases, you've probably tried to make a number of changes to your website yourself, but time and lack of know-how in eCommerce SEO is getting in your way.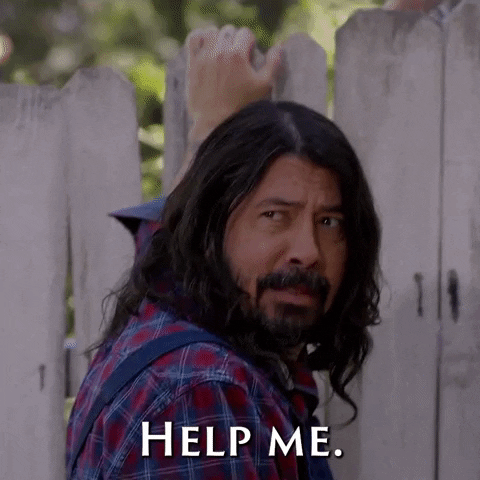 At this point, it's time to rely on professionals and hire an eCommerce SEO agency. Why? Hiring an agency that can effectively develop strategies with a unique understanding of eCommerce websites and how they work can significantly increase your organic traffic and conversion rates.
CTA: Integricare saw an 800% organic traffic increase from 2020-2021 through Roketto's Hypercontent SEO strategy, resulting in a 78% increase in conversions attributed to organic traffic. Learn more.
With more people shopping online than ever before and more brick-and-mortar retailers shifting their business to eCommerce, competition is becoming more fierce.
If you run an eCommerce business and haven't taken advantage of what an eCommerce SEO agency can offer you, now is the time.
Benefits of Working with an eCommerce SEO Agency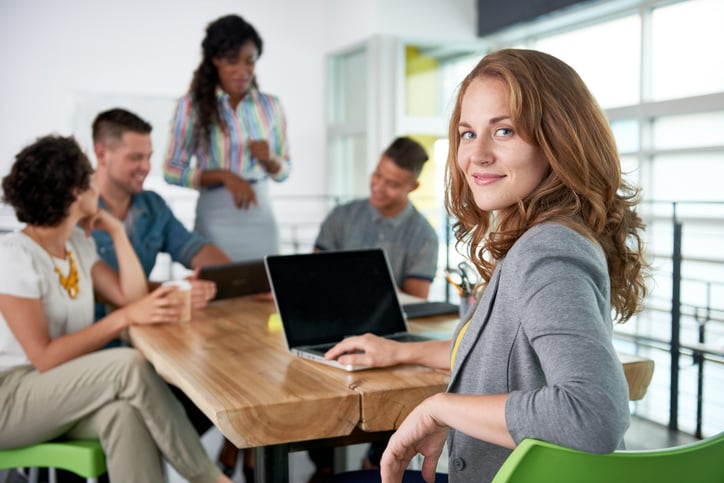 There are multiple benefits that you can gain for your online business by working with an eCommerce SEO agency:
1. Augment your In-House Team
An eCommerce SEO agency can bring the experience and expertise you need to fill in the gaps in your marketing team—whether it's executing work that your team doesn't have the time or resources to perform or looking at your marketing strategies with fresh eyes.
Hiring an eCommerce SEO agency is more cost-effective than employing a full in-house team if you don't already have an in-house marketing team. Instead of worrying about an annual salary, vacation, training, and benefits for multiple staff members, which can quickly add up to several hundred thousand dollars, you can instead put that money towards hiring an agency that already has the experts ready to work.
2. An Agency Helps your In-House Team Be More Efficient
Pro Tip: Hiring an eCommerce SEO agency can help your team reprioritize their workload so that they can focus on core tasks while the agency focuses on other tasks that have been neglected.

Tasks like running social media accounts, writing long-form blog content, and optimizing product and category page copy can take significant chunks of time that your in-house team may not be able to tackle themselves. Further, an agency can help your team avoid burnout by distributing tasks more evenly.
3. Agencies are Efficient, Productive, and Consistent
Because eCommerce SEO agencies are often experienced with working with different types of businesses in multiple industries, they can quickly understand your needs and build strategies to fulfill them. The more clients they've worked with, the better their internal processes will be—meaning they can produce high-quality work on time and on-budget.
4. An eCommerce SEO Agency Will Be Up-To-Date With the Latest Marketing Trends
The world of digital marketing moves fast. Keeping up with the latest Google algorithm changes that could affect your website traffic or understanding the shifts in SEO best practices can be a full-time job in and of itself. Because it's in the best interest of an eCommerce SEO agency to be as up-to-date as possible with the latest marketing trends, they'll always have the latest tools and strategies ready for action.
5. It's in the Agency's Best Interest to Ensure Your Success
A good agency knows the value of a long-term client relationship. Helping you achieve the results you're expecting reflects well on the agency in addition to helping you. By maintaining a good working relationship with each other, you and the agency end up in a win-win situation.
eCommerce SEO Services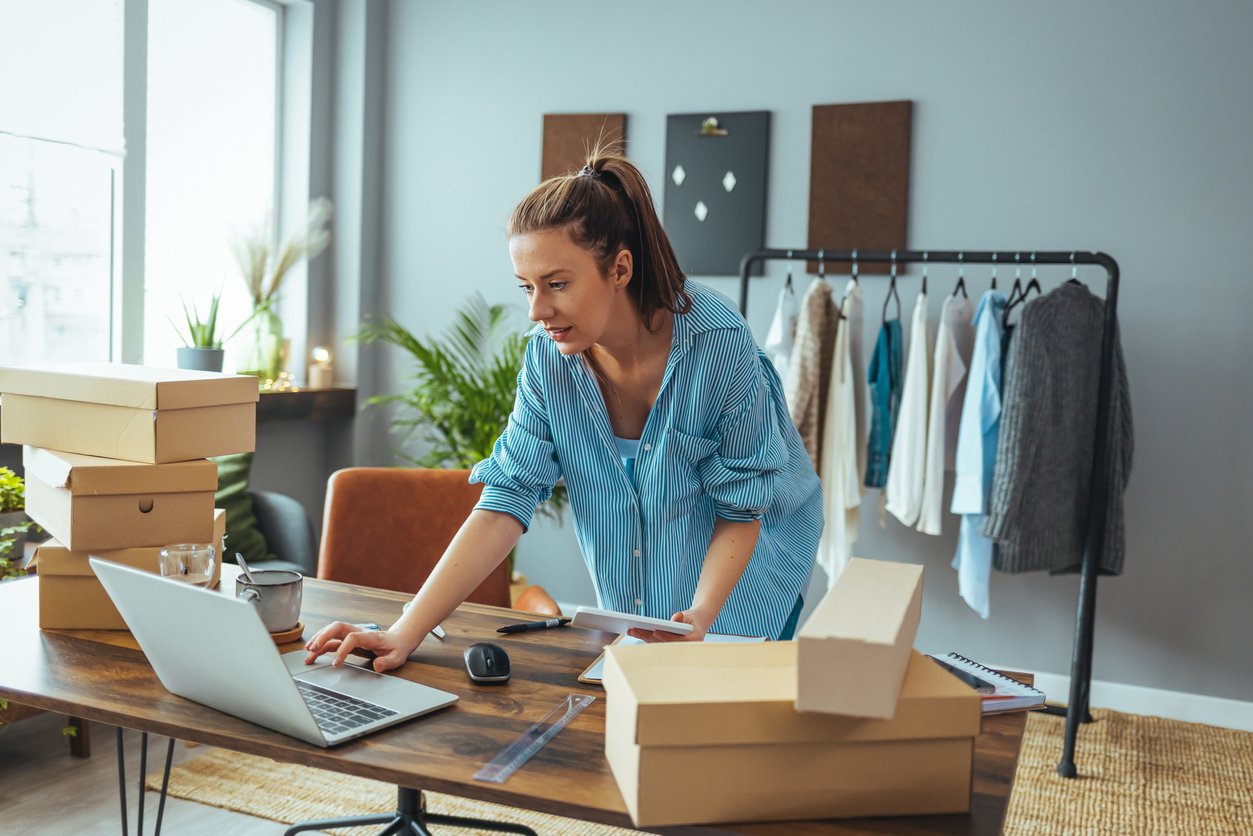 There are a wide variety of eCommerce SEO services that agencies can offer to help you realize your SEO goals. Here are the main ones outlined in the table below:
eCommerce SEO Service

What it is/How it Helps

Content audit

Evaluates all the content on the website, including product pages, category pages, meta titles and descriptions, and all content elements and assets
Highlights areas where content can be improved to increase SEO effectiveness and user-friendliness

Website audit

Looks at all the elements of a website that affect its visibility in search results and is typically done before a full website redesign
Isolates any errors and helps identify opportunities for SEO improvements from a technical standpoint

Keyword research

Evaluates the website's or page's current organic keyword performance, including rankings for individual keywords
Helps identify opportunities for new keywords to include (typically ones with high search volume and a low difficulty score) as well as opportunities to increase rankings for existing keywords

Customer research and persona development

The process of getting to know your customers, including their spending habits, demographics, interests, and more
Using customer information, buyer personas can be developed that represent the characteristics of your typical customer so that content and communications can be accurately targeted for them

Development of product and category page copy, blog articles, and email and social media content
Targets keywords identified during the keyword research process to increase organic traffic and search engine rankings
Considerations when Hiring an Ecommerce SEO Marketing Agency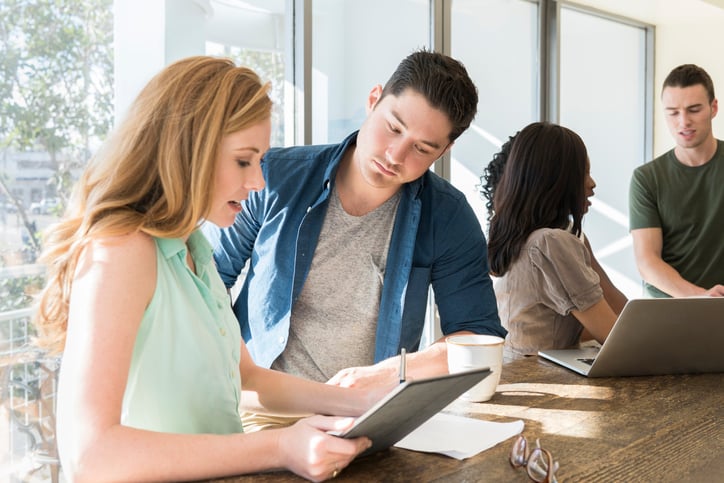 Vetting different SEO marketing agencies to determine which is the best one to go with can be overwhelming, especially if you don't know where to start. While there are a lot of excellent agencies out there, separating them from the con artists (so you don't waste your time) can be tough.
Thankfully, you can take several preliminary steps to vet an SEO agency for eCommerce before you contact them, and then if they seem to fit the bill, we've also provided some questions you can ask them in a discovery call.
1. Understand the Agency's History
Read reviews on websites like Upcity, Yelp, Google, Facebook, and Clutch.io to get a baseline for the agency's online reputation. Be sure to read reviews that span the full range of ratings to gain insight into what past clients are saying and better gauge what working with the agency would be like.
2. Read Case Studies or Examples of Past Work
Any agency that's helped a client meet their goals will want to showcase that story on their website or social media channels. Look for case studies or examples of their past work to understand the types of clients that approached them, what problems those clients needed solving, and how the agency approached solving those problems.
3. Ask About Their SEO Processes
Different agencies may have different approaches to executing eCommerce SEO strategy, but their team should be able to speak confidently about their processes and tools. They should also have an easy-to-understand process regarding what SEO techniques they use, responsibilities for deliverables, and general timelines for each process stage.
You may want to ask the SEO agency for eCommerce to break down the steps they take for different SEO services, such as:
How do they conduct a content or website audit—what steps do they take? What tools do they use?
How do they conduct keyword research? How do they determine which keywords are good to target?
What does their technical SEO process look like?
4. What Can You Expect From Their SEO Services?
If an eCommerce SEO agency (or any marketing agency) says that they'll get your website to the "top of Google search results" in a short period of time—let's say a week—or otherwise guarantee high rankings, that's big red flag.
First of all, organic SEO is a long-term strategy. A website can take three months to a year to see results from an organic content strategy. Secondly, an agency has no control over what the Google algorithm, or any other search engine's algorithm, decides to display as the top result for a keyword. These results can also change daily. While it's technically possible to see short-term gains with SEO, it's not usual, so be aware when too-good-to-be-true promises are made.
5. Ask About Communication
Another consideration before hiring an eCommerce SEO agency is their communication methods and transparency about their progress. Roketto, for example, primarily uses Slack to communicate with clients (but we can also use email), and we provide regular updates about the progress of the projects we're executing for you. Each client also gets a dedicated project manager who provides full timelines of when deliverables are expected and acts as a central point of contact for any questions or concerns.
6. What About Reporting?
Reputable eCommerce SEO agencies will provide regular reports that they send out to clients to showcase the progress of an SEO strategy. These reports could be created using tools like Google Analytics or other SEO tools like Semrush or Ahrefs. You should ask about the metrics the eCommerce SEO agency uses in their reports and what those metrics mean if they aren't clear.
Typical SEO report metrics include:
Organic keyword ranking changes
General organic traffic changes
Backlink count
Conversions
Time spent on site
Click through rate
eCommerce SEO Pricing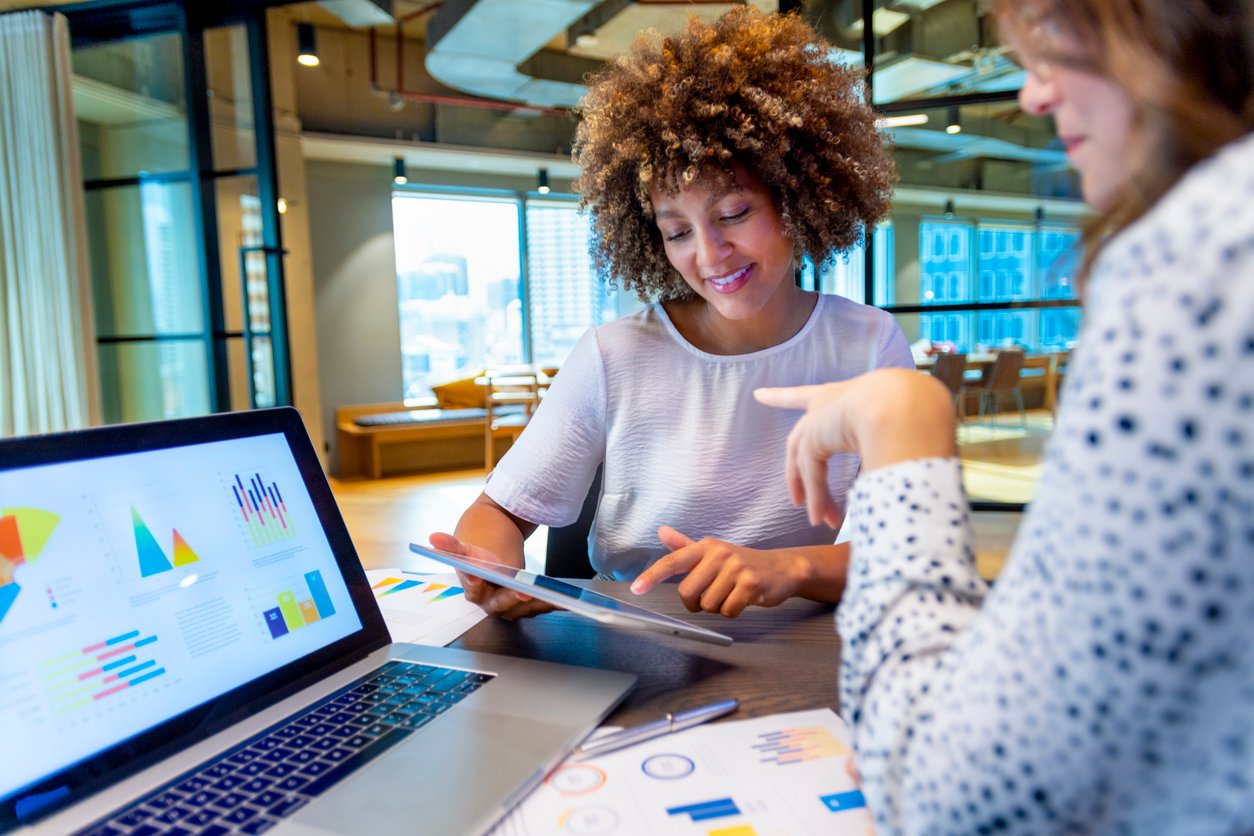 At this point, you're probably asking yourself the big question: "How much will eCommerce SEO services cost me?" And while every agency will offer a different rate, we can give you some insight into what you can expect.
The table below outlines some of the factors that can affect the cost of the eCommerce SEO services you may need:
Factors Affecting the Cost of SEO

Reasoning

The current state of your website's technical foundation and speed

Slower websites may need significant adjustments to coding and/or design (e.g., optimizing images) to get it to a place where it meets the optimal requirements for page speed
Changes may need to be made to how your CMS is set up or how your URL structure is organized to meet technical SEO best practices

Existing visibility on organic search

A brand-new website with zero domain authority is going to take more effort and time with regard to content creation, keyword research, and page optimization to garner results than an established website
If the existing content isn't ranking, then a content audit would need to be performed to determine any issues and identify areas of improvement

Existing brand awareness and exposure

New brands and websites will take longer to gain brand awareness and an established customer base compared to existing websites
A combination of marketing strategies may need to be used to maximize brand awareness, including writing blog content, optimizing product pages, and creating lead-gen content

Business goals and objectives

Of course, the more eCommerce SEO services you need, the more you should be prepared to spend
If you have rush projects or otherwise have a need for a tight turnaround on projects, costs may be more as agencies work to allocate more resources to those projects

Level of expertise in your industry or niche

If you're industry or niche is quite specific, and you're looking for an agency that has experience in that area, that experience may cost you more
Agencies with less experience in your industry or niche may produce OK results, but you also take the risk of them not giving you exactly what you're looking for
eCommerce SEO Agency Pricing Models
There are a variety of pricing models that eCommerce SEO agencies will offer, depending on the work you need. Here is a breakdown of the most common ones:
Retainer-based pricing and monthly plans: Most agencies will offer monthly or annual pricing based on a monthly calendar. Generally, these agencies will provide strategies for several months at a time (depending on the length of the contract) and offer regular updates on progress.
Hourly rates: While typically a more archaic method of charging for services, charging hourly does come in handy for smaller projects and ad-hoc requests. Most agencies prefer to go with a retainer or monthly payment plan so you get more straightforward pricing, and they can give you a flat rate that focuses more on deliverables.
One-time costs. If you have a small, straightforward project or need only one service offered in a bundle, an eCommerce SEO agency might be willing to charge a simple one-time fee rather than lock you into a contract. Examples of one-time SEO costs are typically things like SEO website audits or building a simple brochure website.
Top 4 Best eCommerce SEO Agencies
Finding the best eCommerce SEO agency for your business does require some research and probably a few discovery calls, but we've compiled a list of recommendations to help you narrow down your search:
1. Roketto (That's Us!)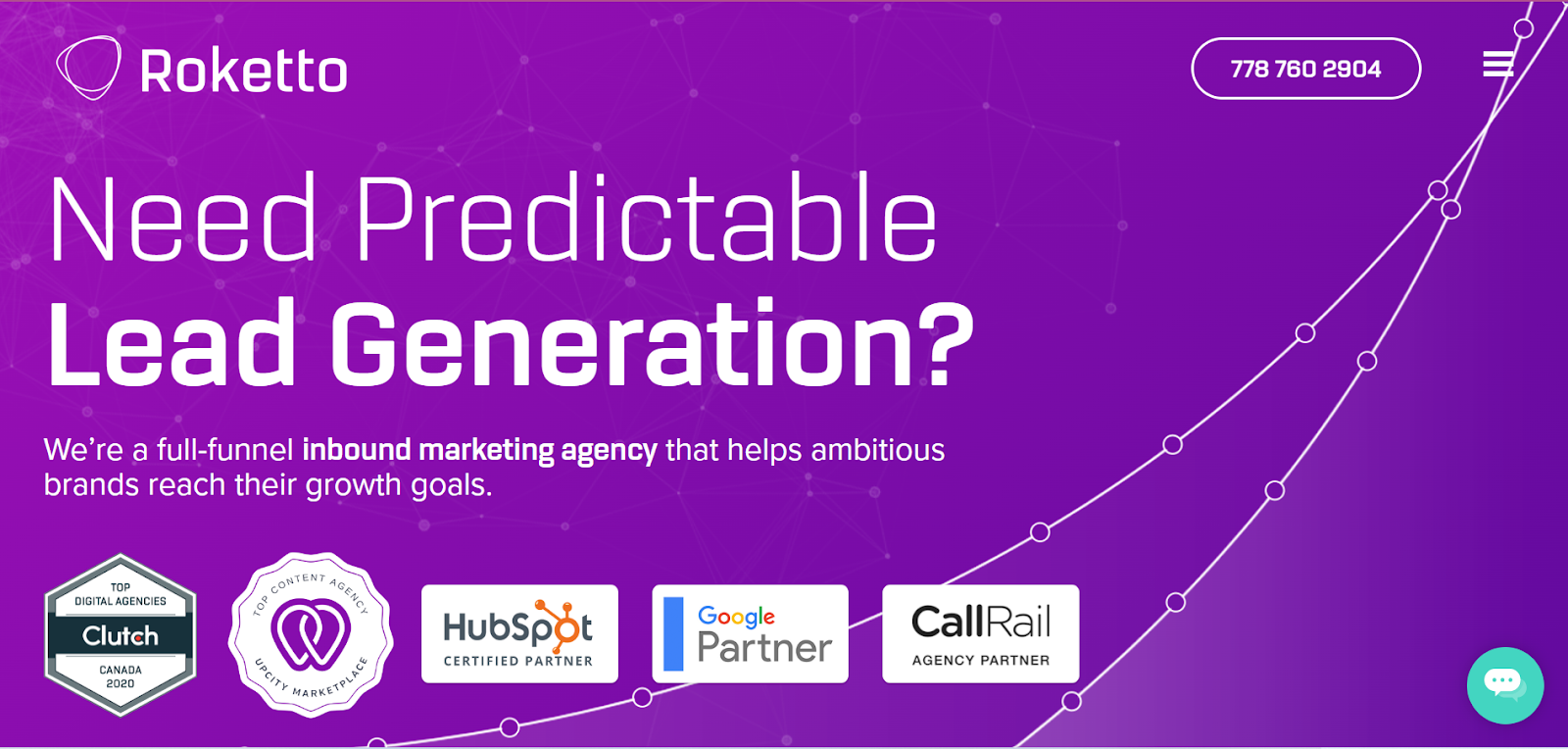 Roketto is a team of marketing experts, website development professionals, and project managers that are focused on your business's SEO success. We're about more than just finding the right keywords (though we do that, too), we're about connecting with and building relationships with our clients to help them grow and reach their goals.
We understand that each of our eCommerce clients is unique, so we take the time to learn about their business, create strategies that address their needs, and help them meet their goals.
One of our long-time eCommerce clients, Integricare, originally approached us because although they are a thriving business with over 20 years of selling pet and equine joint supplements, they needed a new approach to attract new customers.
After only a year of working with us, we were able to help Integricare:
Increase their organic traffic by 800%
Increase their organic keywords ranking from 438 to 7727—a 1664% increase
Grow their organic revenue by 78%
Read the entire Integricare case study.
2. Coalition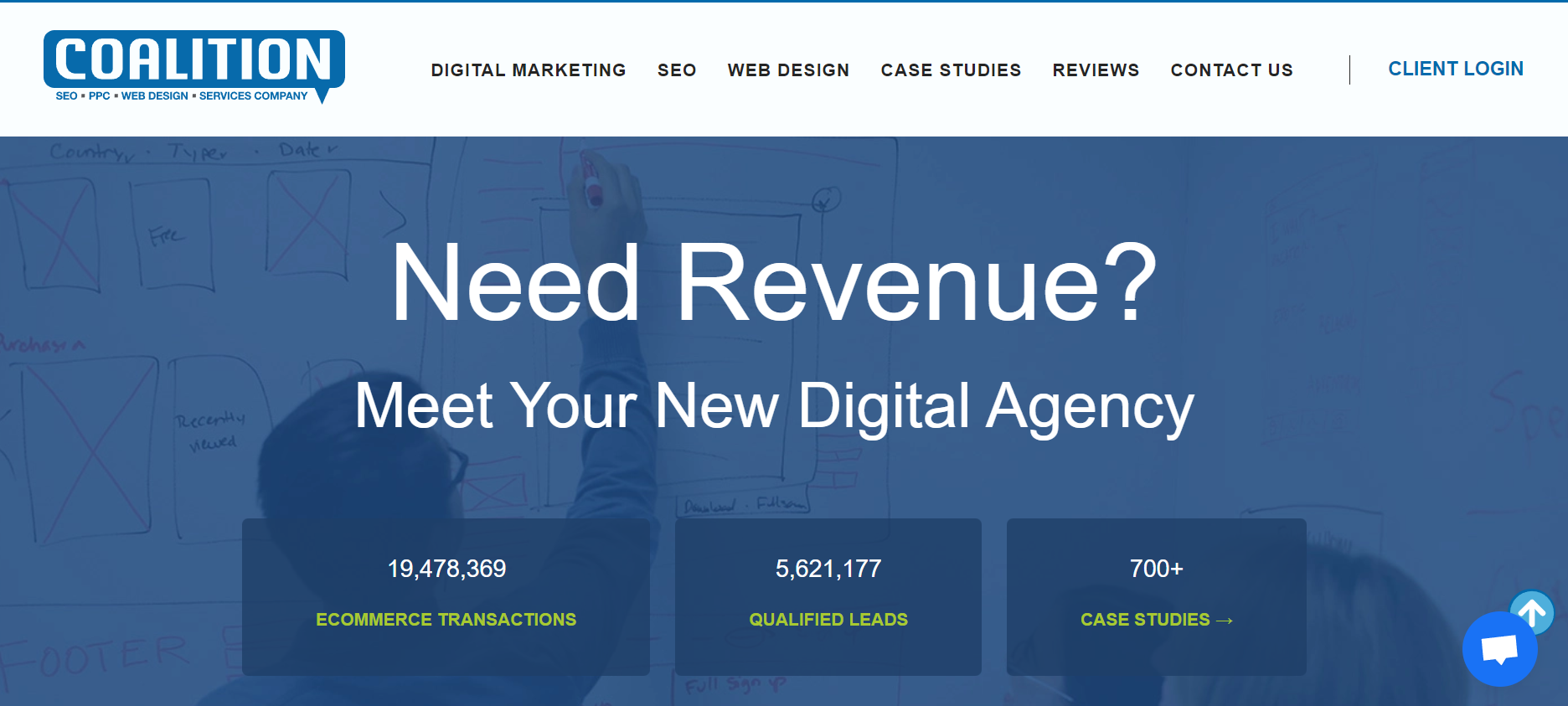 Based out of sunny Los Angeles, California, Coalition is a well-known digital marketing and SEO firm in the United States specializing in eCommerce. They have over a decade of experience in helping eCommerce businesses generate qualified leads and increase organic traffic and revenue.
With over 700 case studies across the fashion, food and beverage, legal, and industrial industries, and many positive reviews, Coalition is worth the time and effort to check out, even if it's just to take advantage of their free proposal offer.
3. Andrich Media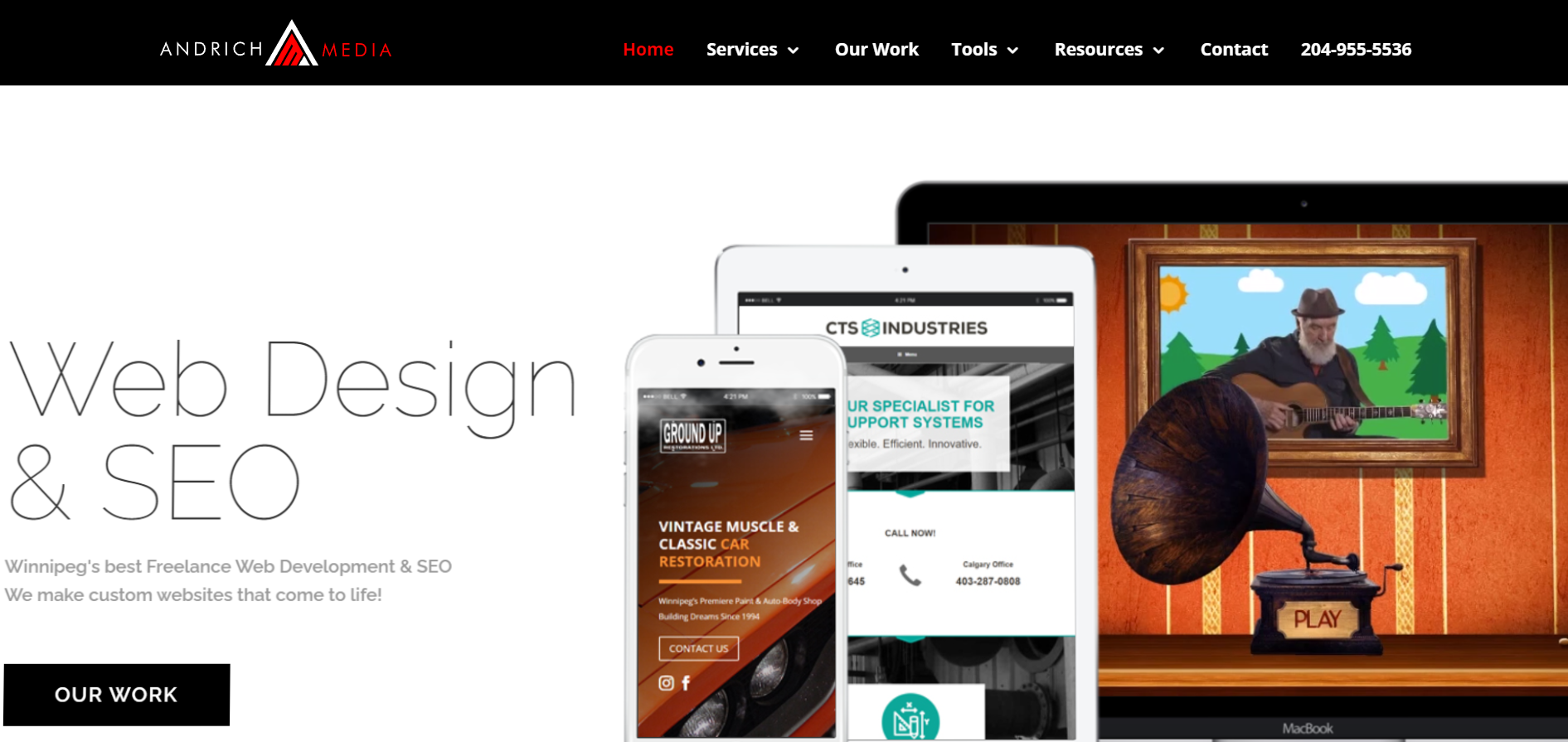 Based out of Winnipeg, Manitoba (home of majestic polar bears and GIANT mosquitos), Andrich Media may be a smaller agency—but that just means closer working relationships and better communication. The agency mainly focuses on web design, SEO, and web hosting. Their goal is to develop engaging websites, then drive traffic to them so those businesses can enjoy increased revenue. Simple, but effective!
Oh, and they've even done work for the legendary Canadian children's show personality Fred Penner—so much fun!
4. Kinex Media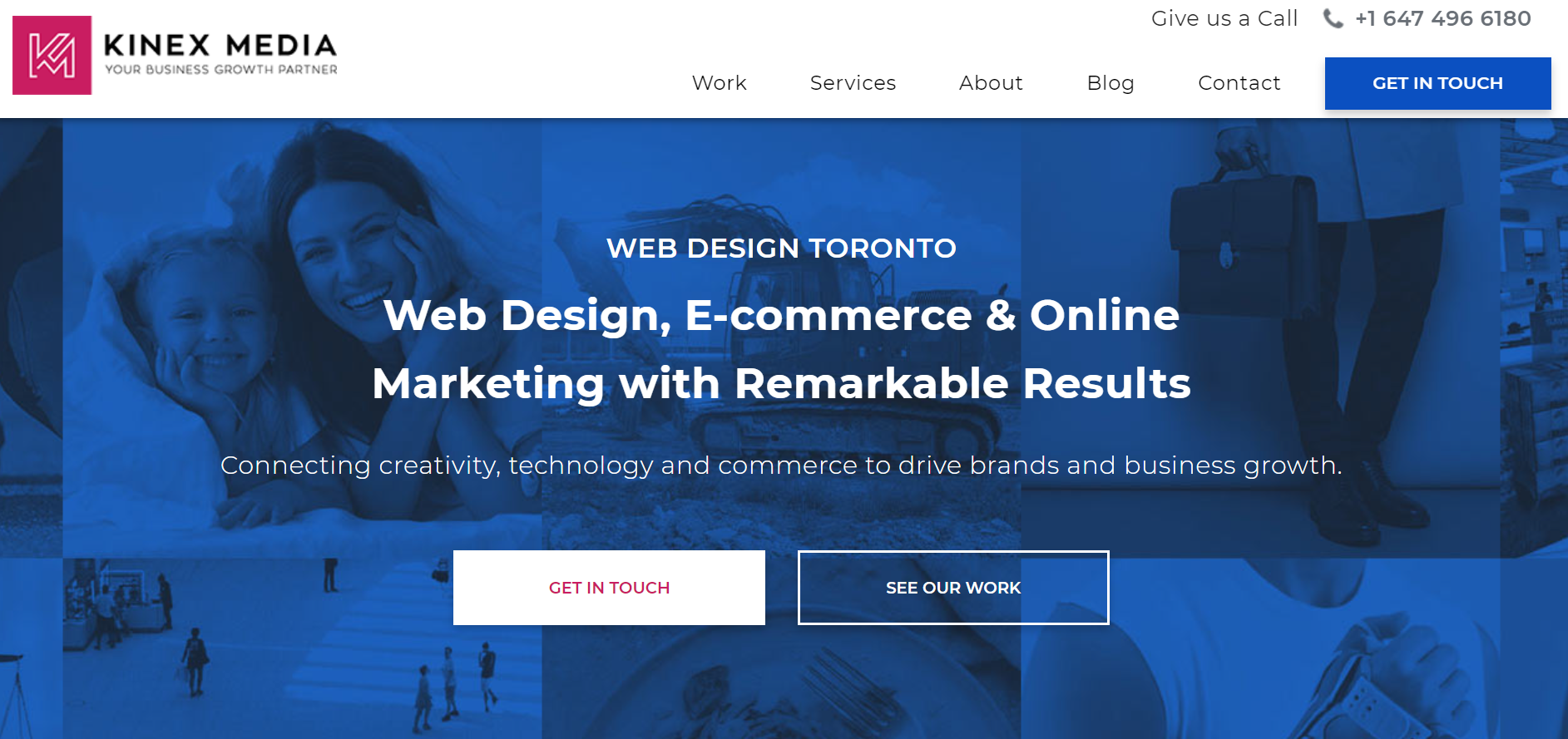 Based out of Toronto, Ontario, Kinex Media has ample experience with eCommerce website development, SEO, advertising, and more. The agency's main focus is eCommerce, and their specialty is providing "customized solutions that deliver results" for their clients.
With big clients like Staples, Catelli, Caterpillar, and more, it's clear that Kinex Media can handle big eCommerce websites that offer a variety of products and services.
Conclusion
Growing and developing your eCommerce website effectively means that sometimes you need to reach out for help. As an expert eCommerce SEO agency consisting of talented professionals, Roketto can help you get your eCommerce website to where it needs to be. Reach out to us today to book a discovery call.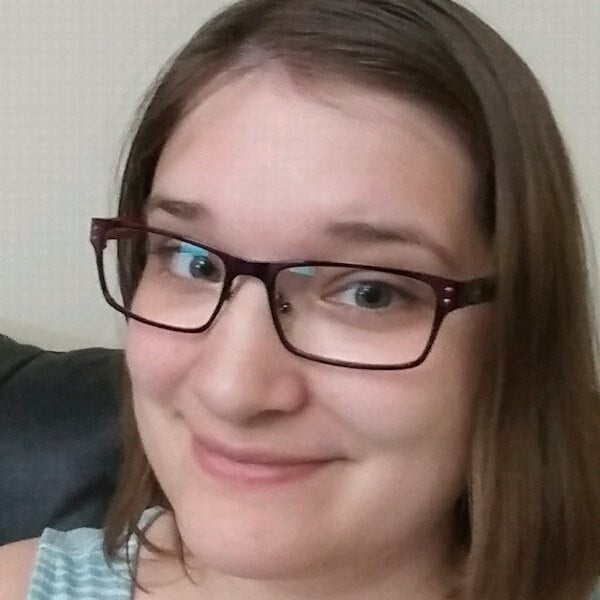 Lisa Hoffart is a professional writer with several years of experience crafting well-researched content for a wide variety of industries, from legal, real estate, technology, and more. Lisa is a huge technology geek that loves video games and computers. In her free time, Lisa enjoys sewing, crafting, and hanging out with her cat.