Let's face facts: the internet is saturated with eCommerce websites. Even so, some major players stand out. We probably don't need to mention sites like Amazon or big retailer sites like Walmart, as you already know about them and have probably bought everything from a scrub daddy to a new laptop from at least one of them.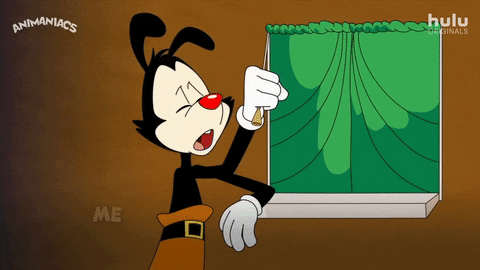 So how do you stand out from the crowd? Whether you're selling all-natural handmade soap or t-shirts, there are thousands of sites out there that sell the exact same products.
Part of standing out in eCommerce is optimizing your website so that your products appear in search results. So when someone types "handmade soap with ginseng" they'll get your website.
The other part of standing out? Establishing trust with your audience. There are hundreds of thousands of eCommerce websites out there (if you've ever been scammed from buying something from an unknown website, raise your hand🙋‍♀️).
Ideally, you want your audience to know your website URL by heart, know what your logo looks like, and follow your social media accounts. Maybe you even get influencers to talk about your products.
So how do you get there? By becoming visible and attracting your target audience to your website with eCommerce SEO.
So let's get into what it is and how it can benefit your business.
What Is eCommerce SEO
An online store that uses SEO to generate more organic (non-paid) traffic will use search engine optimization to do so. There are two types of organic eCommerce SEO: product page descriptions and blogs.
Details like site speed, obtaining backlinks from other relevant websites, and ensuring your website's browsing experience is top-notch are other examples of good eCommerce SEO.
SEO for eCommerce Product Pages
Writing long product descriptions that integrate keywords your audience uses to search for your products is one essential example of SEO for eCommerce sites.
Let's illustrate this with an example.
So if you search for something like "retro t-shirts" you'll probably get search results like the following: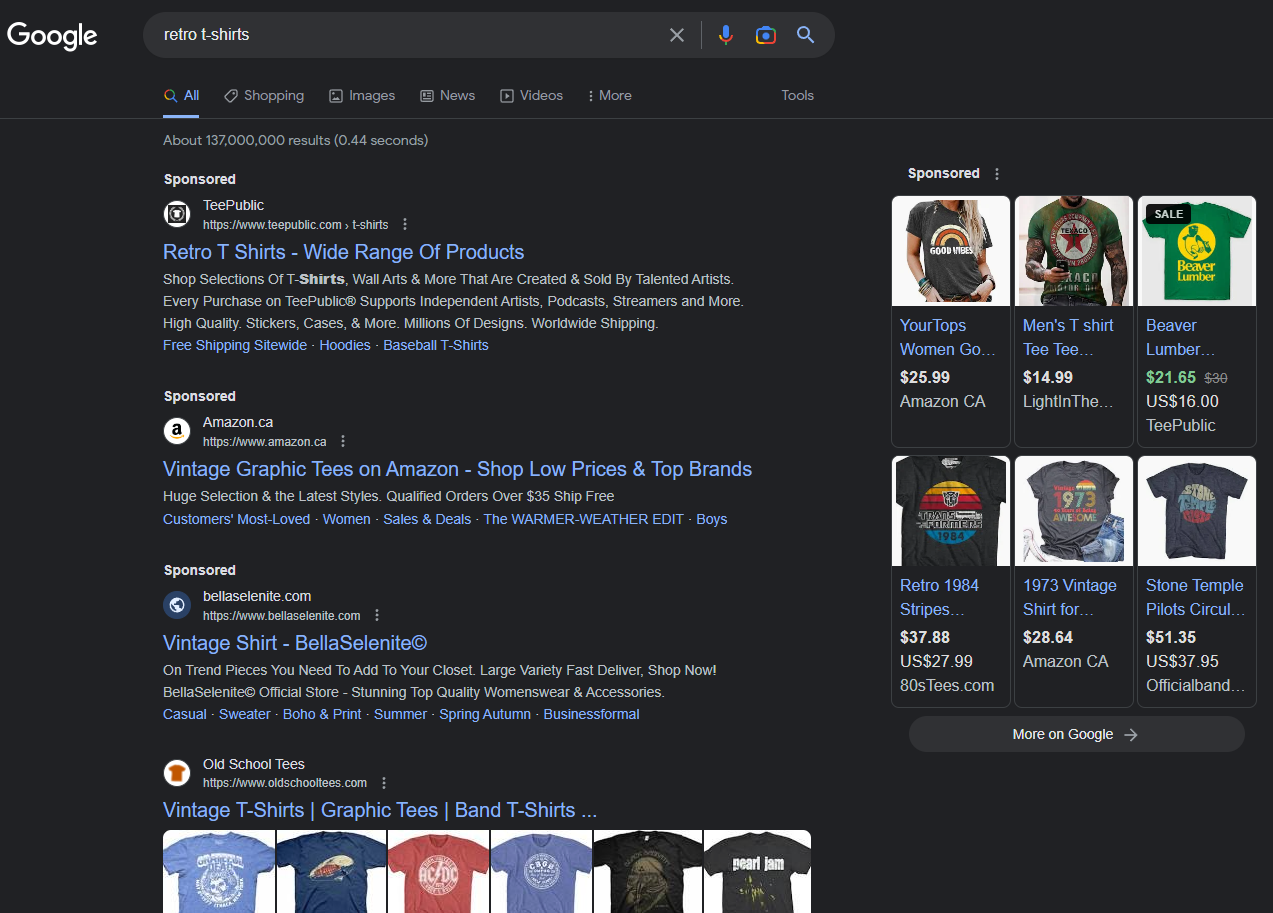 The image above shows many sponsored results (paid ads) for the keyword we searched for, but there's an organic search result below them. What did this website do to rank as the number one search result for our keyword? Let's take a look: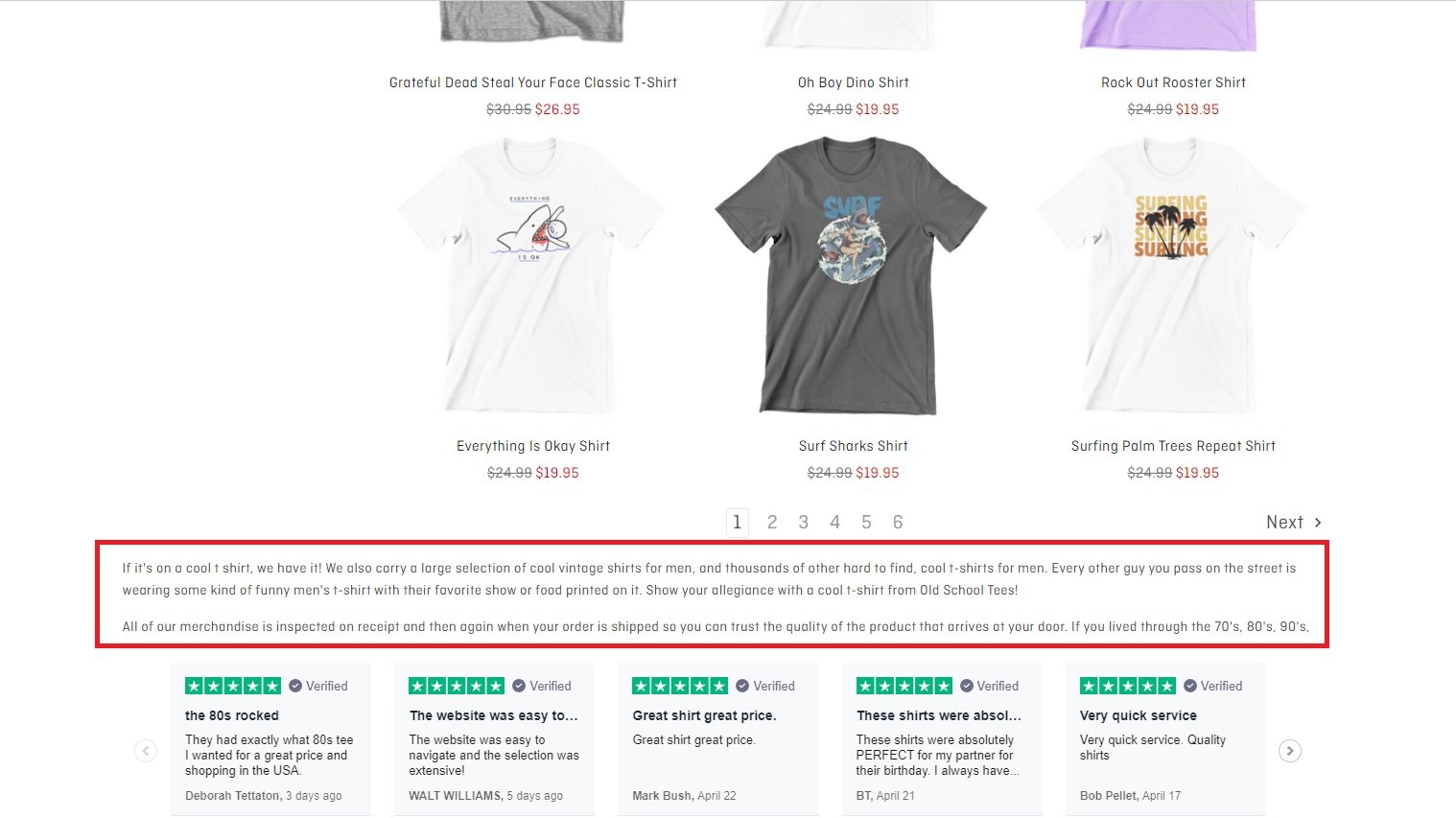 They have a product description at the bottom of each of their category pages. This one isn't long (or complete), but you can see it's made a difference. Here's another example from the same website: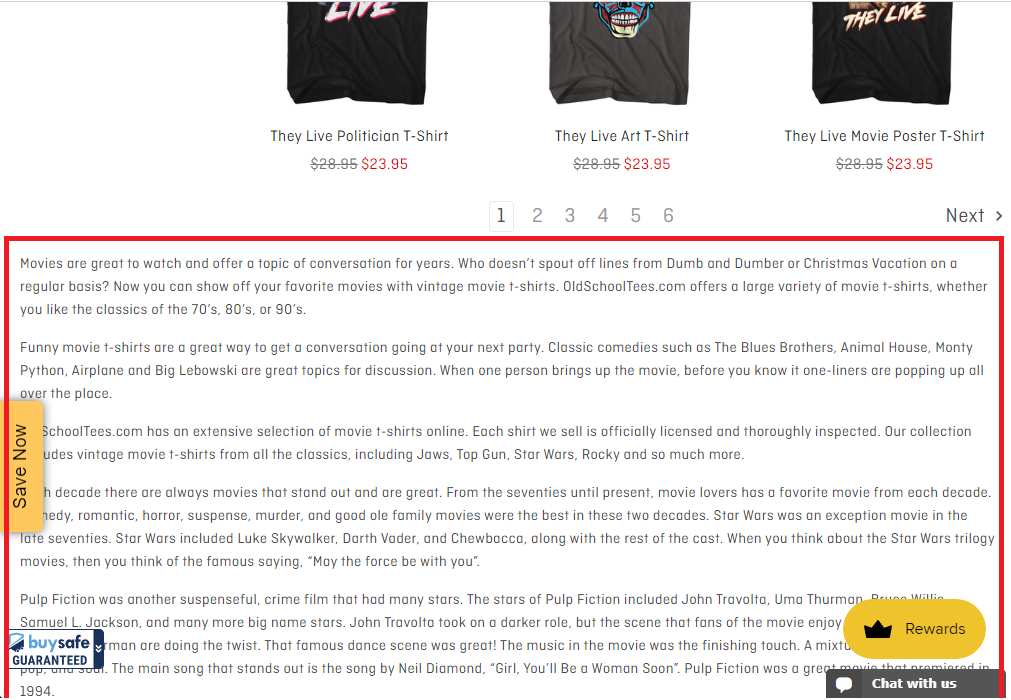 These descriptions might not be the most amazing pieces of literature that you ever read, but the point is that they discuss the product, the relevancy behind it, and convey the website's purpose—tickle people's nostalgia bone and convince them to buy a vintage t-shirt.
The core keyword may not even be mentioned in the description (though we can guarantee it's on the website), but the result still matches the overall intent of what we searched (driven home by this content), and so Google served us up this website.
So the above website took advantage of SEO for eCommerce to drive high-quality, organic traffic to their site. Traffic that they didn't have to pay for. Further, the website is pretty straightforward to navigate, has clear product pictures, and doesn't bombard the user with pop-ups.
eCommerce Blog SEO
The other way that eCommerce SEO can be executed is through SEO-focused articles. Not every eCommerce website takes advantage of the long-term traffic that can be generated from writing regular blog posts, so it's a worthwhile investment.
Like writing product descriptions that match your audience's search intent, you can write an entire article's worth of content that gives your audience more information about a topic or certain type of product or answers a commonly-asked question.
Article content can be used in a wide variety of ways. Obviously, articles posted on your website in a blog section that your users can access can be a resource for them to learn more about your industry and products. But articles can also be used to increase conversions by calling out certain products that you sell naturally throughout different articles, encouraging users to buy.
You can also use articles for other content marketing purposes, like gated content (for lead generation), landing pages for PPC ads, and repurposed for social media.
Benefits of SEO for eCommerce
Now that we've illustrated the basics behind how SEO for eCommerce sites works, let's take a look at some of the benefits of implementing it as part of your website's strategy.
1. Drives Traffic to Your Website Without Ad Costs
A common strategy to gain short-term traffic to a website, including eCommerce, is to pay for search engine advertising. Pay-per-click ads require the user to pick keywords that relate to their business. The aim is that your website will show up when a person types in one of your target keywords. If they click on your website's link, then you pay a fee that's set for that keyword. The fee differs depending on the popularity of that keyword. Using PPC ads is a surefire way to drive traffic to your website, but it's a costly strategy when used independently.
On the other hand, you don't have to pay to target keywords with an organic eCommerce SEO strategy. Instead, you utilize keyword research (researching which keywords will be most effective at leading your target audience to your website), which includes competitor research (choosing keywords that your competitors have missed or that you feel you could do a better job of targeting) and write articles and long-form product descriptions using them.
While PPC ads get immediate results, organic SEO writing is a more effective long-term strategy for driving consistent, reliable traffic. An article can take anywhere from four months to a year for an article to rank, but that's just a general estimate; some pieces can take longer and some shorter. With consistent publishing, you can quickly build a library of articles to increase your chances of securing rank for several keywords.
2. Builds Trust, Credibility, and Brand Recognition
When you write valuable content that resonates with your audience, they appreciate that insight. Further, when they can apply the actionable information you provide, like helping them make a purchasing decision, they start seeing you as a credible source. These examples are just the tip of the iceberg when building a holistic brand identity, but content plays a central role in that endeavour.
By consistently publishing excellent content on your website (with the help of an eCommerce content writer) and social media channels, you keep your brand in front of the eyes of your target audience. This ensures they'll remember you when the time is right, like when they want to purchase a new laptop or get advice about choosing the best shampoo for their hair type.
3. Increased Customer Engagement
Consistently publishing content has another positive effect: increased customer engagement. Because you're giving your target audience timely and relevant information, they'll be more likely to interact with your brand regularly.
Even if a customer doesn't buy something every time they click on an article, that doesn't mean traffic is meaningless. For B2B, it takes an average of 8 touches to get a meeting with a client. For B2C, the sale process is all about being memorable—meaning that the more your business can resonate with customers, the more likely they will buy from you over the other guy when they're ready.
4. Holds Long-Term Value
While a holistic marketing strategy should include advertising and marketing campaigns, publishing SEO organic content holds the most long-term value. When you publish evergreen articles (content that is always relevant, regardless of the point in time it's accessed), then your content will always have a chance to rank. Evergreen content is often educational ToFu (top of the funnel), attracting a high volume of potential customers who may or may not be familiar with your brand.
You can also be creative with your content, like writing articles that are meant to resonate at specific times of the year (e.g., best products for keeping mosquitos away, top 10 windshield scrapers) so that the traffic to these articles will increase at the times when they are relevant, potentially leading to more conversions.
5. Can be used in Conjunction with PPC for High Search Visibility
One of the biggest mistakes that companies make with marketing is to focus on one strategy without considering the big-picture view. Keywords found and targeted in an organic content marketing strategy can be used for PPC and vice versa. It's why many content writers utilize Google Keyword Planner to help determine the popularity and search volume of keywords, even though they aren't paying for clicks.
For example, let's say you're an eCommerce website that just launched a new product you'd like to promote: a new smartphone with modern components and a high-quality screen that rivals the big brands but at a fraction of the cost. A good strategy to promote this product would be to write a comprehensive article describing where the smartphone fits in the current market and what the product is trying to achieve. You might want to target a keyword like "high-end smartphone at low cost." While the article is working its magic and trying to rank, you can support it by investing in PPC and having the link go to the article to enjoy those short-term gains in the interim.
SEO for eCommerce Product Pages
Developing your SEO strategy for your product pages is different from writing articles. An eCommerce product page should include several elements, which we've outlined in the table below:
Product Page Component

What it Does

Title tags and meta descriptions

The title tag is the page's name that appears in search results. It should include the core keyword that the page is trying to rank for (e.g., a page selling "red women's shoes" should include that keyword in the title tag). Title tags should be between 50-60 characters for maximum visibility.
The meta description is similar—it should include the core keyword for the page, but it should also entice the user to click and describe what the page is about. Meta descriptions should be under 160 characters for maximum visibility.

Product names and descriptions

Every product on a page should be clearly labeled with a title (product name) and description. Both should include the core keyword for that product (e.g., "vintage band t-shirt" should be in the product name and description).

Structured data

Many CMS (content management system—the platform that people build websites on) automatically include structured data when you add content using the built-in visual editor. However, structured data can also be manually added to a page. Utilizing structured data helps web crawlers understand your page faster and helps your content appear in rich results. Google also released a rich results testing tool to see if your page supports it.

FAQs

While optional, including FAQs on product pages is an easy way to quickly answer customers' questions and increase SEO by targeting long-tail keywords (phrases or sentences that people often search).

Testimonials and customer reviews

Including testimonials and customer reviews on a product page is also optional, but it has a very important purpose: social proof. People on the fence about buying a product or wanting more information will often turn to customer reviews to read about other people's experiences with the product. Customer reviews can be a powerful tool to convince people to buy.
eCommerce SEO Strategy
Developing a comprehensive eCommerce SEO strategy is important to ensure that you'll have the best chance at success. The following steps outline a high-level SEO strategy that ticks all the necessary boxes:
Perform a site audit. Using a site auditing tool from a platform like Semrush or Ahrefs is a quick way to highlight any issues with your website and opportunities for improvements. Typical items that are present in site audits will include site speed (including mobile and desktop performance), whether meta titles and descriptions are present or duplicated, the effectiveness of content (pages with thin or little content may be highlighted), and the existence of the proper content hierarchy (H1 for the title of the page, H2s for section headings, H3 for subsection headings, and paragraph text), and alt text for images (image descriptions that tell users and search engines what an image looks like).
Check indexed pages. Search engines can only dedicate a certain amount of time to "crawl" a website so that it can be indexed. This means that pages can be missed so that they won't appear in search results. Site audit tools like the one within Semrush will highlight pages that aren't indexed so that you can use Google Search Console to request that Google index these pages. There are also online tools you can use to index pages faster.
Do keyword research. Targeting the right keywords for each product is important to ensure it shows up accurately in search results. Doing keyword research for each product and using the relevant keywords in its description will help with its online visibility.
Do competitor research. It's important to pay attention to what your competitors are doing. Tools like Ahrefs or Semrush can help you identify keyword gaps (i.e., keywords that you or your competitors aren't using but are relevant) and determine your competitor's overall paid and organic search performance. Knowing this information will help you adjust your strategy accordingly.
Choose pages to optimize. You may have hundreds or thousands of product pages as an eCommerce business. So how can you choose which pages to optimize first? Using a tool like Google Analytics helps you view your product pages by different criteria, like conversion rates or traffic. From there, you can narrow down which pages are performing the best and which are not and optimize pages in chunks. For instance, a good strategy would be to start optimizing the pages with the best-selling products, then drill down your optimization strategy to the pages with the lowest performance.
eCommerce SEO Services
If you run an eCommerce website, it's important to be aware of the different eCommerce SEO services available to you. These services are outlined in the table below:
Type of SEO Service

How it's eCommerce Focused

Product and category page optimization

Ensuring that each product and category page is focused on a target keyword, includes a product description, and has a title tag and meta description
Identifying opportunities to make product pages more content-rich, like adding complementary product callouts, links to lead-gen content, and more

Product page optimization can also include elements like picture quality, visibility of the buy and add-to-cart buttons, and page load speed

Keyword research

Identifying which keywords need to be included on each product page
Implementing those keywords in the page title, meta description, product description, image alt text, and more
Blending those keywords naturally in the page's content without keyword stuffing

Navigation optimization

Good navigation is paramount for an eCommerce website; having poor navigation can negatively affect your website's rank in search results
Ensuring that the flow of your website pages make sense and that every page has a clear call to action to keep the user on the website

Content creation

eCommerce websites can benefit heavily from having valuable, actionable content on their website like whitepapers, blog articles, and eBooks to attract & retain customers
Content shows your existing customers that you are knowledgeable and trustworthy and helps attract new customers as well by fulfilling their search intent
Hiring an eCommerce SEO Agency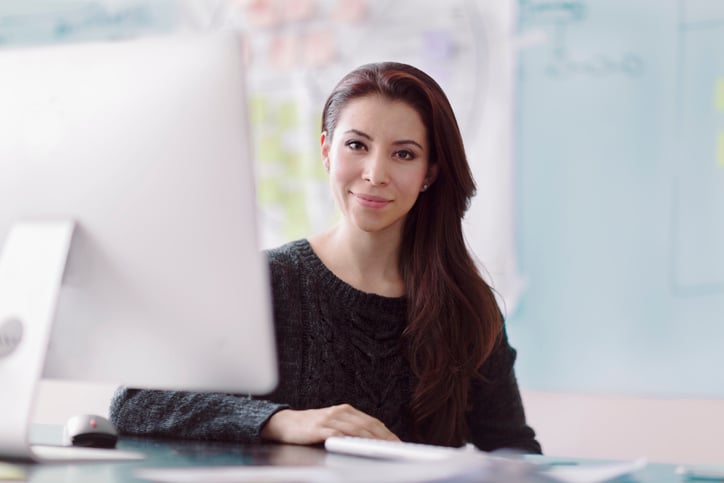 When hiring an eCommerce SEO agency, there are several considerations you should keep in mind:
1. What is Their eCommerce Knowledge?
Many inbound marketing agencies target clients in different industries, but that doesn't mean you should settle for an agency that provides general SEO services. Ask about their experience in eCommerce SEO, and listen for specific references to eCommerce in their answers. You may even get a high-level proposal from them that outlines some of their recommendations for improvements to your website.
2. Reviews from Past Clients
Research common review websites like UpCity, Google, and Clutch.io to see what other clients working with the agency have to say about their experience. Pay attention to the details of what past clients have to say, and use that information to measure whether it's worth working with the agency.
3. Cost versus Other Agencies
Determining a fair cost for eCommerce SEO can be tricky, especially if you're not sure exactly what services you need. One agency may charge a low rate, but the outcome may not be as good as an agency that charges a higher rate. While cost is a factor, you shouldn't use it as the be-all-end-all in making your decision. Instead, ask for a quote, and consider all the other information you learned about the agency before you make a choice.
4. Quality of Communication
An often overlooked factor in choosing an eCommerce SEO agency is the quality of its communication.
Do they respond to inquiries in a reasonable timeframe?
Do they appear to be organized?
Can they clearly communicate the tasks of each project, who is responsible for each job, and when each task is expected to be completed?
Effective communication is a key factor in ensuring that projects go smoothly and timelines are followed as closely as possible.
eCommerce SEO Tools
We could write pages of information about standard content writing tools for SEO like Semrush, Ahrefs, and GA4. Still, these tools are essential for anyone's marketing strategy and website, regardless of their business. So while you should use the above tools, they aren't explicitly eCommerce-focused.
So let's get into the specifics instead. The below tools are perfect for helping eCommerce websites execute their SEO strategy:
SellerApp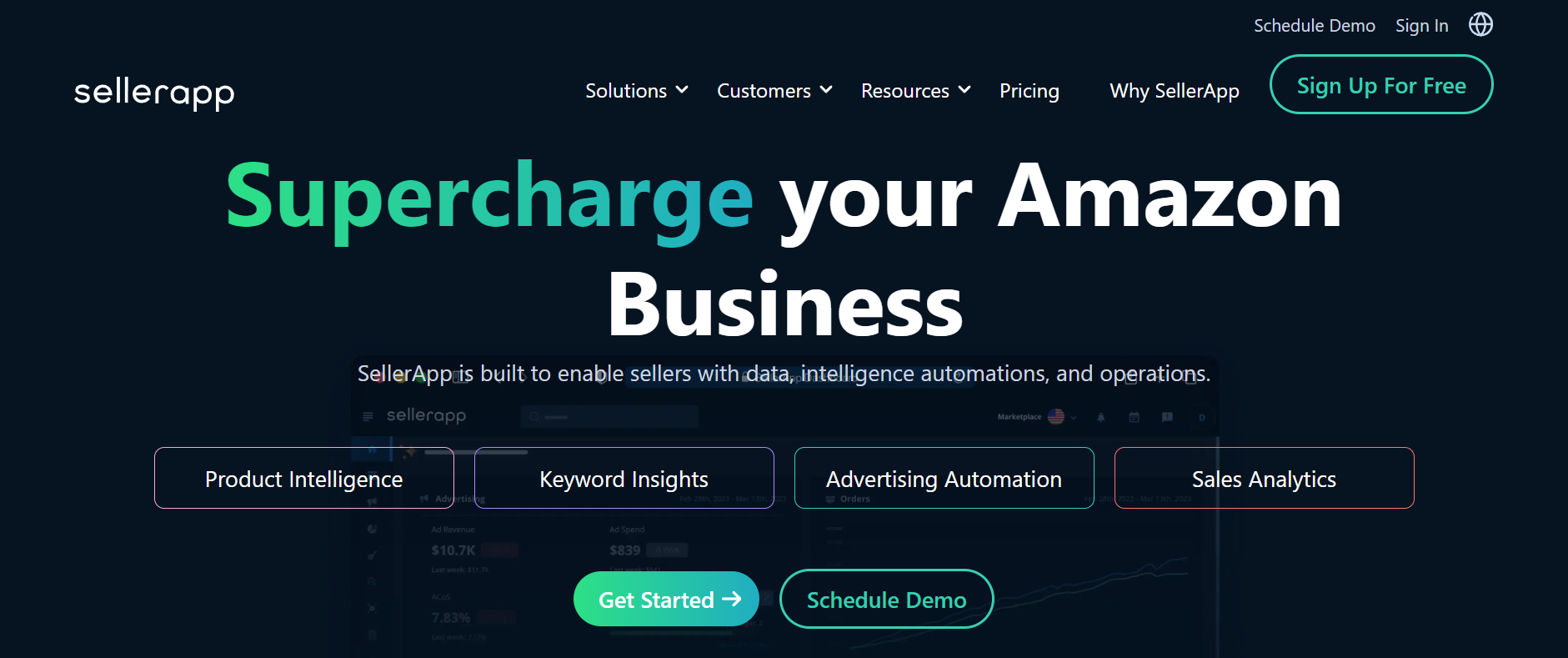 An essential tool for Amazon sellers, SellerApp helps increase organic rankings and traffic on Amazon through keyword research. It also provides the following functionality to help improve sales:
Keyword tracking—Identifying successful keywords and ones that are not through automation and showing how your efforts in targeting specific keywords rank compared to your competitors.
Index checker—checks the performance of backend search terms (hidden keywords that are only available to Amazon sellers)
Product keywords—Suggested keywords, trending keywords, and more that SellerApp recommends to bring the most traffic to your products
WooCommerce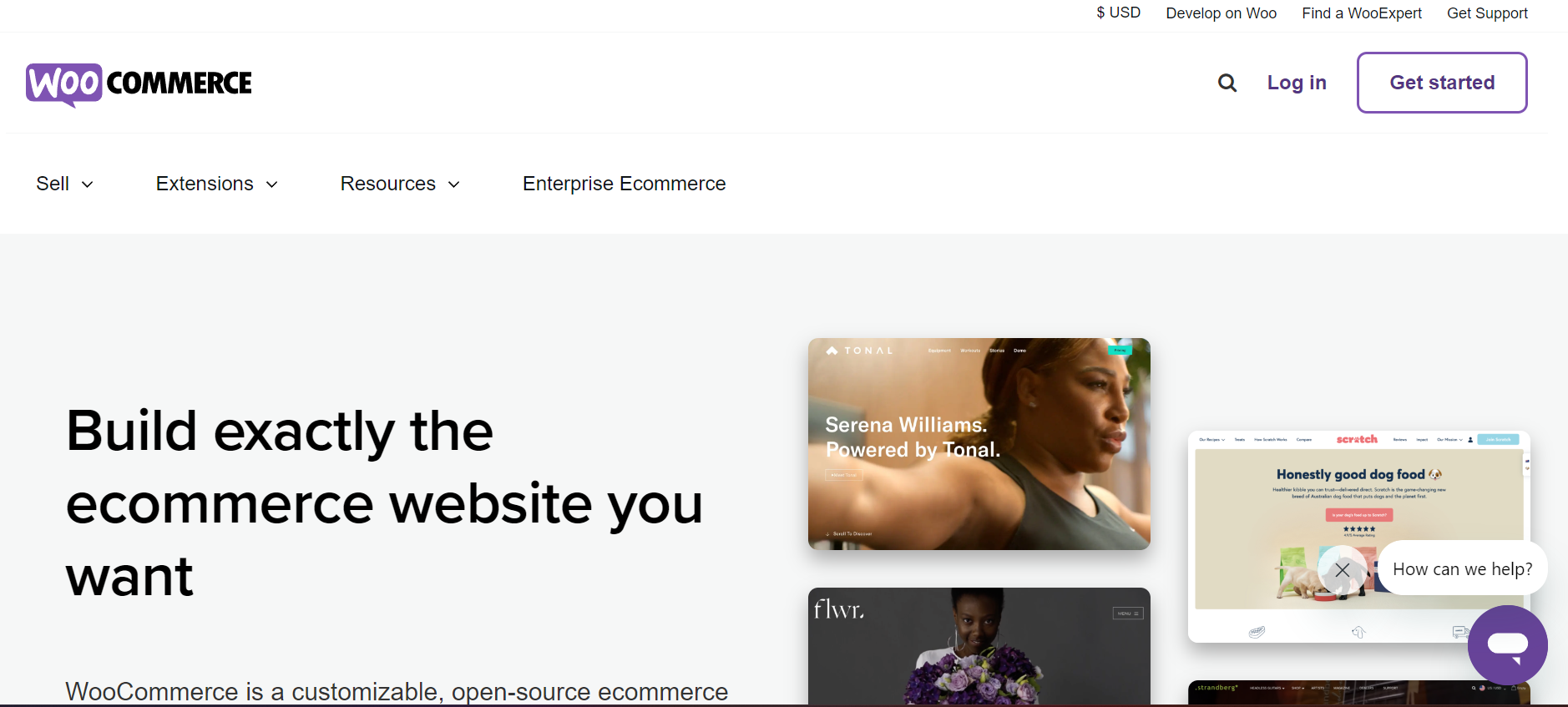 As a customizable, open-source platform built for WordPress, WooCommerce allows you to build an online store with payments, configurable shipping options, and more in minutes. It also has a mobile application for managing your website on the go, and thanks to the REST API, WooCommerce is developer-friendly as well.
Shopify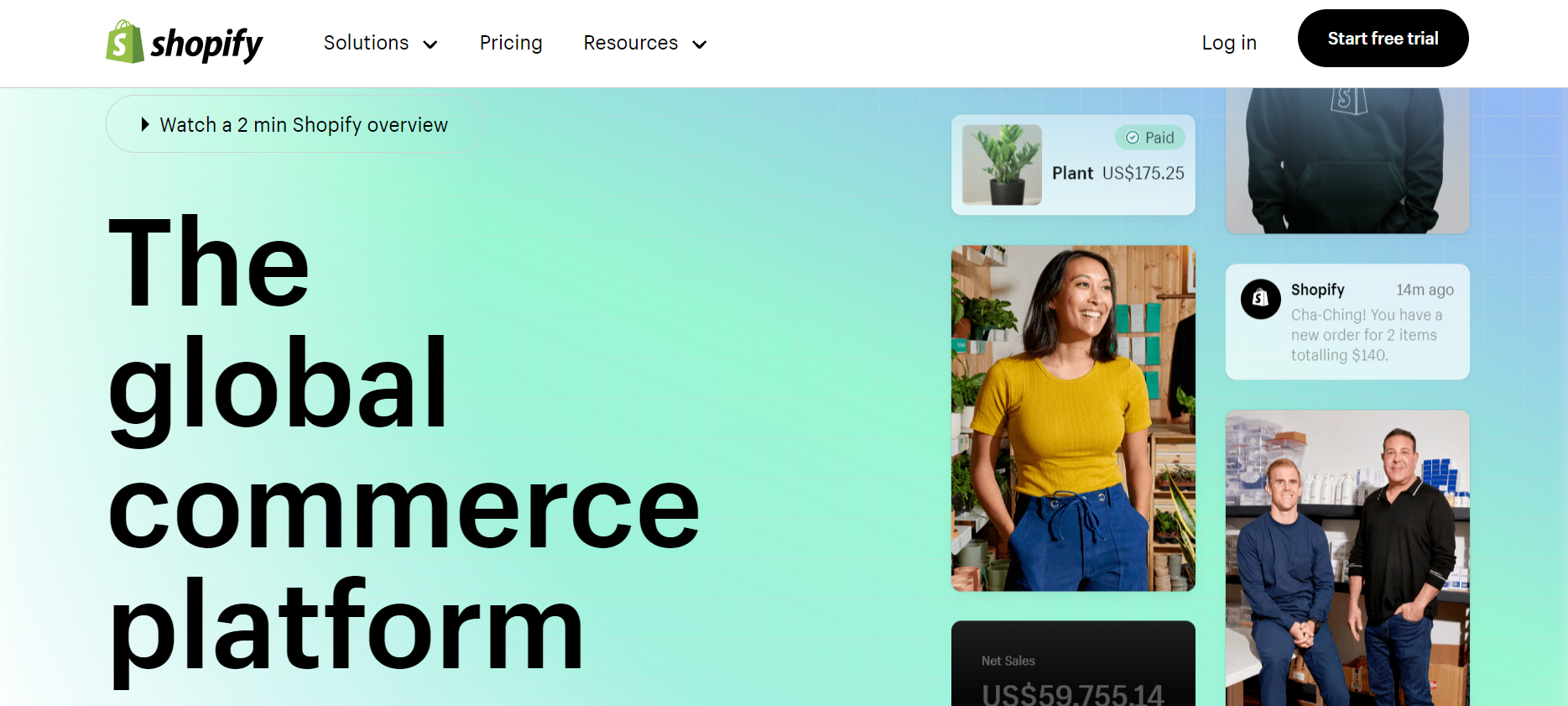 Like Woocommerce, Shopify is a comprehensive online platform allowing you to build a fully-functional eCommerce website. Like WordPress, Shopify handles the hosting of your website and provides a full CMS that you can customize to your specific needs. Applications and business tools to manage your website are available through their application store.
HubSpot for eCommerce

As a platform that provides comprehensive options for companies of all sizes, it makes sense that HubSpot would offer eCommerce functionality. It's built to use with Shopify, but if users don't have Shopify, they can connect with other platforms through HubSpot's Ecomm Bridge.
Key Considerations & Tips When Doing SEO for eCommerce
SEO for eCommerce isn't the same as SEO for another type of website, like SaaS. The considerations and execution strategies that need to be followed are often more conversion-focused since the buyer's journey is much shorter.
1. The Difference Between Traditional SEO and SEO for eCommerce
For an eCommerce website, the main goal is to get customers to purchase items. Product and category pages are the most essential pages on the website since they directly house product information and provide a clear, linear path to conversion. This differs from a SaaS website, where the main conversion path is typically booking a demo or signing up for a free trial.
2. Understand why eCommerce SEO is Important
eCommerce websites are standalone businesses or represent a brick-and-mortar retail location or location. Regardless, the eCommerce website is a direct online representation of that business, so ensuring the website is visible to potential customers is vital to making sales.
Building a solid online presence and reputation is even more critical if a business is only online, and the core of that is always the website. You can have the best social media presence and excellent customer service, but if your website sucks, people aren't going to buy things from it. It's just that simple.
3. eCommerce SEO Complements, Doesn't Replace, Other Marketing Strategies
Marketing a business online, especially an eCommerce business, requires a holistic marketing strategy. eCommerce SEO isn't enough on its own; it needs to be supported by marketing campaigns, including advertising, email marketing, and social media. However, eCommerce SEO is unique because it can directly affect the efficacy of all these other eCommerce marketing tactics, making it extremely important to get right.
Conclusion
Now that you understand eCommerce SEO, it's time to take advantage of what it can do for your business. Contact Roketto today to learn more about our eCommerce-focused inbound marketing strategy.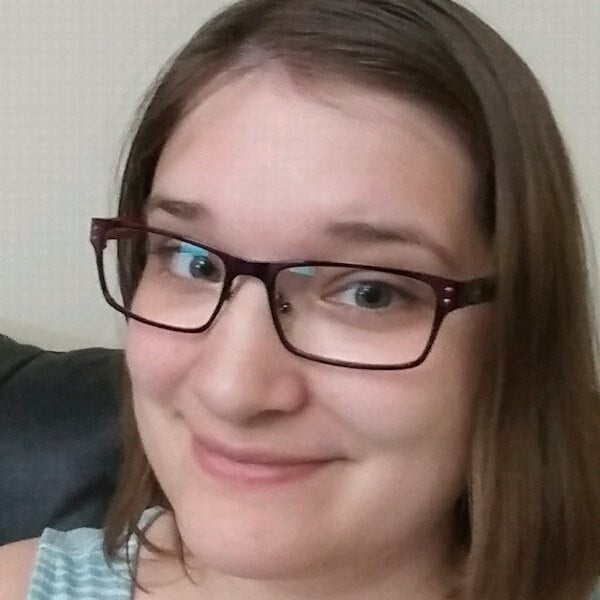 Lisa Hoffart is a professional writer with several years of experience crafting well-researched content for a wide variety of industries, from legal, real estate, technology, and more. Lisa is a huge technology geek that loves video games and computers. In her free time, Lisa enjoys sewing, crafting, and hanging out with her cat.