It's not easy to write SEO-optimized content, but writers successfully do it every single day.
While it takes significant time and effort to craft a post that meets the SEO content goals of an organization, including understanding the target audience, their search intent, and much more, there are content writing tools that can aid in this process.
Like a mechanic would have a base set of tools before they could work on a car, a good content writer is going to have an arsenal of content writing tools to help them craft content that serves the reader's search intent, and provides value to the reader and pleases search engines.
But like all tools, you first need to understand their purpose and how they work before they can be used effectively.
Sure, you don't have to know everything about the tools that different professionals that you hire use, but it does help to have at least a basic understanding so you can tailor your expectations and better understand where your money's going.
But just like any other profession, if you're not a content writer, it can be overwhelming to understand all the different SEO content writing tools they might use and make sense of the information these tools are trying to tell you.
So let's peel back the layers on the different content tools out there so the next time you hire a content writer, you can have greater insight into how they craft long-form content, blog posts, and more.
Types of Content Writing Tools for SEO
| | |
| --- | --- |
| SEO Content Writing Tool | Description |
| Keyword Research & Competitor Analysis | Helps writers understand what words your target audience(s) are using, their search value (number of searches per month) and what strategies competitors are using |
| Link Building & Backlink Checker | Gives you insight into how many and which specific websites are linking back to your content, which keywords they are using to link back to your content, and more |
| | Helps ensure that an article has a rich variety of keywords, a clear organizational structure with headings (H1, H2, H3), tables, and lists |
| Spell Checker & Writing Assistant | Ensures writing accuracy, including grammar and spelling, and helps the writer stay within the recommended reading level for their audience (a typical aim for reading level is grade 8 education, but this could decrease or increase depending on the audience) |
Let's dive in a bit deeper into how these tools are typically used for writing an SEO-focused blog article.
Writing an Article Using SEO Writing Tools: A Quick Step By Step Process
Keyword Research and Topic Selection
Before content writers or SaaS bloggers starts writing an article, they need to figure out which topic they want to target. This requires that they learn all they can about your business and your typical customers (hopefully, you'll have buyer personas at the ready) so that they can have a starting point in determining which keywords they want to target in their article.
You may have noticed that we referred to "topic" and "keywords." This is because every article should have a topic, or core keyword, that represents the article's primary focus. Article topics should be as specific as possible and have a high search volume.
Check out the search volume for "pizza" as listed in Ahrefs, a robust SEO tool with keyword research capabilities:
Wow, 7.4 million monthly searches? We'd definitely want to write an article where "pizza" is the topic, right?
Wrong!
Sure, it has a high search volume, but "pizza" is much too generic to write a valuable article. We have to be much more specific about what we want to convey to our readers. For this example, let's say we want to teach readers "how to make pizza dough." This is a slightly more targeted keyword, so let's see how it fares.
Ok, so a bit fewer monthly searches compared to "pizza" but still very lucrative. However, there's another metric that Ahrefs points out here: keyword difficulty. Without getting too technical, they're basically giving you an estimate of how tough it'll be to reach the front page of Google if you write an article about this topic. Others have seen the value of writing about how to make pizza dough, so you'll need to build up your credibility through a robust backlink strategy (getting other websites to link to your article) before you have a chance of ranking.
Let's see if there's another angle we can take for our article.
After some more digging in Ahrefs, we find "how to make vegan pizza dough." Who doesn't want to be more health conscious but still enjoy delicious pizza? Let's check out the search volume and difficulty:
Ok, much more manageable. Sure, the search volume isn't as high, but it will be much easier to write a high-ranking article for this keyword than the other two.
Gathering additional keywords and looking at competitors
Now that we have a topic for our article, we can start looking for keyword variations (similar search terms to the topic keyword) that we can use throughout the article. This gives us more opportunity to show up in search results when users type in slightly different terms into the search box but would still benefit from being served our content.
Here are a few keyword variations that we could use:
We can also get ideas for more keywords and what content we should cover by taking a look at top-ranking competitors for this keyword. Competitors are listed in keyword research tools like Ahrefs, but a quick Google search is the fastest way to see the top-ranking articles for a particular keyword. A content writer should peruse the top three articles and see what they've written and thought about how they could add more value by going into more depth in a certain area or by providing unique insight that no one else has.
Create an article outline
Once keyword and competitor research is complete, it's time to create the article's outline. An outline should have a clear structural hierarchy using headings, tables, and lists.
Here's an example of a content outline that Roketto created for our article on Copywriting vs Content Writing:
You can also use an SEO writing tool like Clearscope to create outlines. These tools combine keyword research and competitor research in one tool, so some content writers find them beneficial in that sense.
Benefits of SEO Writing Tools
Now that we have a better understanding of how tools for SEO content writing can be used to write blog articles, let's take a closer look at the main benefits they provide for content writers.
Aids with Blog Topic Creation
It can be challenging to develop lucrative blog topic ideas based on your intuition and Google searches alone. The better way forward is to follow the data and use it to make evidence-based decisions on the best blog topics to write about.
Keyword research and competitor research tools like Ahrefs, Semrush, and others use a variety of data sources to pull information, including Google's own Adwords API (Application Programming Interface, a sort of plugin that can be coded into software to pull data from different sources), click stream data (aggregation of website behaviour data from millions and millions of users that can be used to estimate traffic, time on page, bounce rate, clicks, and much more), and learning algorithms that quickly become experts in predictive analytics.
Content writers are better equipped to choose relevant and valuable blog topics by using this information to inform them.
Provides an Easy SEO Optimization Check
There's a lot to remember when writing an SEO-focused article. You're not only trying to write great content, but you're also trying to be mindful of keyword use and making sure you use a good variety of bullets, lists, tables, and images so that the content doesn't look like a giant, intimidating wall of text.
SEO writing tools can act as a quick SEO optimization check to ensure that all of these factors are present in the article in real-time so the writer can always see information like keyword distribution stats and more. You can input the keywords you want to target based on your previous keyword research, and the tool does the heavy lifting of tracking the distribution of those keywords.
Here's one example from Clearscope. In the above image, we can see a variety of keywords and the frequency they appear in the article. The software suggests keyword variation frequency based on the top competitor articles for a given topic.
Helps Writers Narrow in on Audience Search Intent
Guessing at what a target audience is searching for and writing an article about that often isn't good enough to craft an article that ranks. Using keyword research tools to gather a list of keywords is one step in the process, but the writer also needs to consider search intent.
Thankfully, tools like Ahrefs and Semrush not only provide a list of potential keywords, but they also give more context into how people are using them in their search queries by providing:
A list of top ranking results for the writer to check out and get more context for the content that has already been written for a keyword
Questions that people often ask using the target keywords
What keywords top results also rank for
Other keywords or phrases that are mentioned in the highest ranking results
Here's a quick snapshot of what this looks like using our "how to make vegan pizza dough" example:
As you can see from the image above, more context is provided for the keyword entered, allowing the writer to make data-driven decisions when they are creating their outline and deciding what content to include in their article.
How to Choose SEO Content Writer Software
With so much potential functionality, it can be tough for a content writer to make a decision on the most lucrative software investment.
However, at the end of the day, which software a content writer chooses is going to depend on their budget and personal preference. Let's take another look at the basic steps that a content writer would follow to write an article using SEO article writers:
Keyword research
Competitor research
Brief/content outline creation
At this point, content writers have a choice: whether to use one tool to help them with all of these steps or separate tools for each. What's better or worse is really dependent on personal preference and the writer's own process.

For instance, a fully-fledged SEO content writing tool like Clearscope or Marketmuse might save time with keyword and competitor research. Still, these tools can be expensive (Clearscope is priced at $170 per month*, whereas a tool like Ahrefs starts at $99 per month*)

The advantage with a tool like Clearscope or Marketmuse is that all typical writing process steps are in one tool, whereas if you go for a tool like Ahefs, then you'll need to create outlines and track keyword distribution manually.

*Pricing as of August 2022
3 Best SEO Writing Tools
Clearscope
As an all-in-one keyword research, competitor research, outline creation, and keyword tracking tool, Clearscope is a jack-of-all-trades SEO writing checker that makes online content writing a breeze. If you want to keep all your processes in one tool and simplify the content writing process as much as possible, then Clearscope is a good choice for an SEO writing tool.
Ahrefs
When it comes to data spanning search, Google Ads, and competitor analysis regarding keywords, Ahrefs is a comprehensive tool that organizes data in easy-to-read dashboards. If you're looking for the best insights into your keywords so you can completely understand your competitors and your user's search intent, Ahrefs is the SEO content writing tool for you.
Semrush
As a keyword research and competitor analysis tool, Semrush offers much of the same features as Ahrefs (which makes sense since their direct competitors) but has a few extra tools up their sleeves. Semrush also has content marketing tools that are similar to Clearscope, with keyword tracking and outline creation, as well as an SEO writing assistant that gives tips on the tone of voice and readability. In addition, Semrush offers a basic social media scheduling tool for both organic posts and ads.
Conclusion
There you have it. More insight into content writing tools for SEO and how the typical content writer would go about using them.
If you're interested in SEO content writing for your website, then give Roketto a shout today. We'll work with you to create a content strategy that works for your business.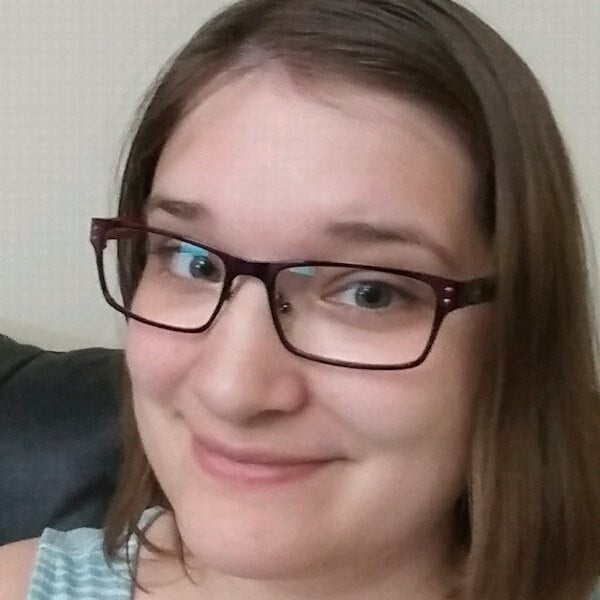 Lisa Hoffart is a professional writer with several years of experience crafting well-researched content for a wide variety of industries, from legal, real estate, technology, and more. Lisa is a huge technology geek that loves video games and computers. In her free time, Lisa enjoys sewing, crafting, and hanging out with her cat.