So you've started a new eCommerce website. Or maybe you've been up and running for a while but haven't gotten much traction.

It can be hard to stand out from the crowd when thousands of other websites offer the same thing as you. Plus, you have to constantly convince your existing customers that you're still the best choice versus your competitors.
It's like when your girlfriend tells you not to worry about this other guy she met, he's just a friend, but you finally meet him, and…ok, maybe you still don't understand.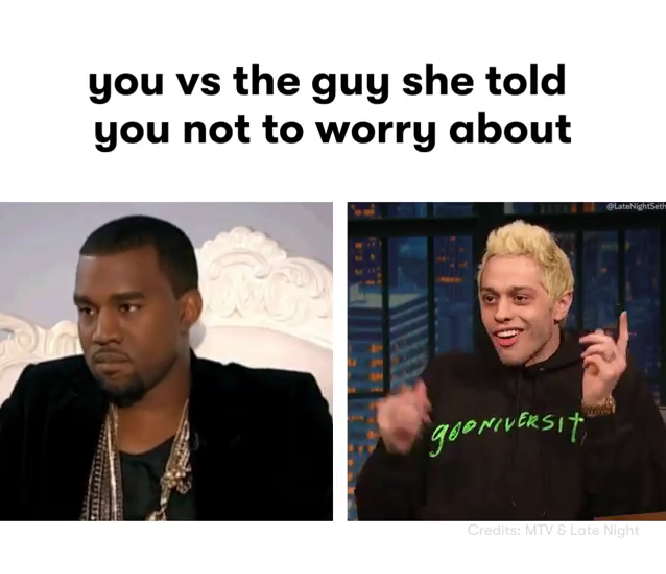 Source
But you know what? It's all about how you market yourself. Your website could be Pete Davidson, the seemingly average-looking guy who gets dates with all the top celebrities (ahem, customers).
How? With eCommerce marketing.
With a great digital marketing strategy, you can effectively communicate your unique selling point (USP) to your target audience and win them over with your authenticity, not your amazing looks (OK—in the case of your website, probably both, because you want to have a nice-looking set of pages).
Let's discuss the strategies, tools, and tips for eCommerce marketing—starting with the conversation surrounding eCommerce and digital marketing.
The Evolution of eCommerce and Digital Marketing
Who hasn't bought something off of the internet? In this day and age, making online purchases is the norm, not the exception. And as a result, marketing practices had to evolve to keep up quickly.
Search engines didn't always look like they do now. If you're old enough to remember the early days of the internet (think the early 1990s), it wasn't as easy to find a website as it is now. But in the late 1990s, that's when things really started to heat up. From clickable banner ads to the emergence of many search engines like MSN, Yahoo, HotBot, and of course, Google, the internet was really turning into a free-for-all.

An example of a banner ad circa 1994. Source
But things started to change again in 1999 and the early 2000s. Major search engines like Google and Microsoft solidified their spot on the web, while the smaller players eventually dropped off.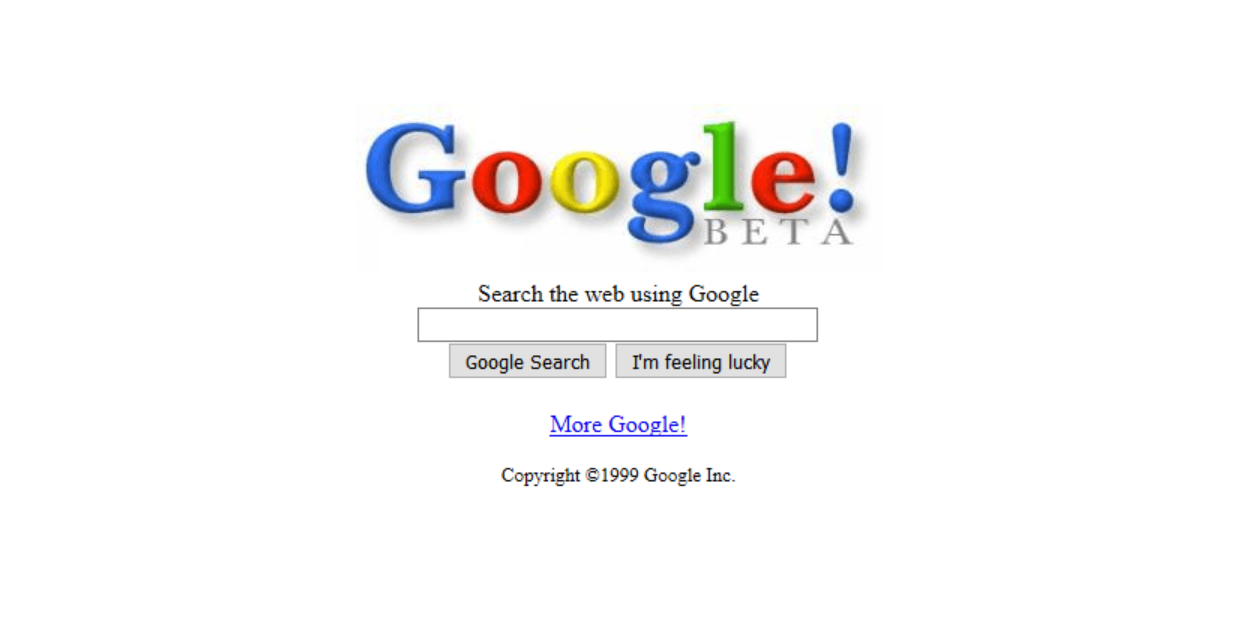 But the most drastic change was the introduction of Web 2.0, which actually allowed users to load information into a browser window, and ended the era where people were passive users of the internet, transforming them into active users.
The Emergence of Digital Marketing
With Web 2.0 and the internet becoming more popular, businesses started noticing. They could now interact directly with their customers online, which would only be emphasized by the launch of social networking sites like MySpace launching in 2004, followed quickly by Facebook.
At this point, the internet was becoming an information superhighway, and advertisers wasted no time taking advantage of this new medium to reach their audiences.
Advertising became more targeted, websites started to use cookies, and during this entire time, search engine optimization—or SEO, as we all know it—was changing from targeting the websites with the most keywords to serving users more sophisticated search results based on their search intent.
What About eCommerce?
"Digital" shopping has been around for a long time—since 1969, to be exact, when CompuServe, the first major eCommerce company, was formed in the United States. Since then, buying stuff from places other than stores has become more commonplace, from making purchases over the phone due to a television ad or even buying something via email.
Soon, eCommerce became a staple of the internet, growing mind-boggling with major players like eBay and Amazon entering the market—and more recently, Alibaba, Tenmu, Shein, and more.
The Present and Future of eCommerce
Modern eCommerce digital marketing continues prioritizing personalized experiences for shoppers to capture more sales. Personalization is big for eCommerce, as it allows even small vendors to drive repeat sales by utilizing user data to make effective recommendations and send more targeted communications.
Coupled with developing technologies in AI and automation, the efficacy of these personalized shopping experiences will only continue to grow, further shortening the buyer's journey and providing increasingly seamless shopping experiences.
Core Goals of eCommerce Marketing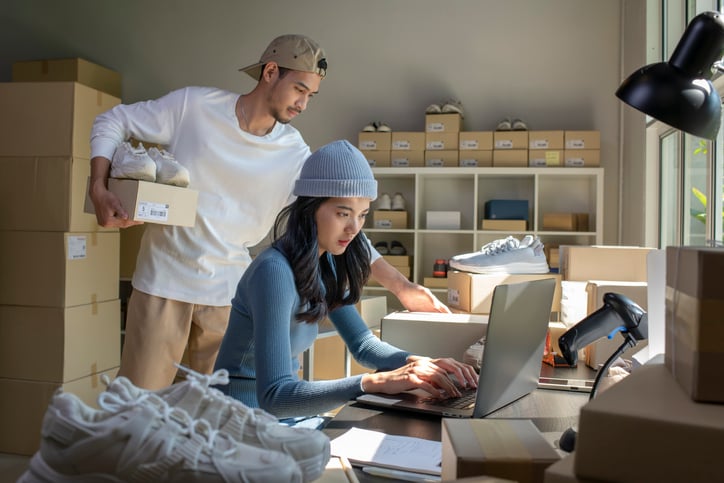 While every eCommerce website will have different overall business goals, the objectives of eCommerce digital marketing are pretty static. You'll quickly notice that the goals for marketing for eCommerce support each other in that each goal feeds into the other to create a holistic, circular marketing presence.
1. Attract Customers Who Will Buy
The first and main goal of any eCommerce business is to attract the right customers to their website at the right time so that they will make a purchase. To accomplish this important goal, a variety of marketing tactics will be used to get the website, or individual products, in front of customers, including:
Advertising (outbound marketing)
By actively engaging with your target audience with these marketing methods, you're also raising awareness of your product and brand, which we'll discuss in the next point.
2. Brand and Product Promotion and Awareness
Through advertising, SEO, social media, and other forms of marketing, people will start to recognize your brand and products and even mention them to friends, family, and coworkers. This creates a word-of-mouth cycle where people start to organically discuss your brand and products and recommend them to others.
This, in turn, drives traffic to your website, which creates more conversions.
3. Drive Website Traffic
When people talk about your website by sharing it with others online or through their direct contacts, it drives traffic to your website. Of course, this should be supported with eCommerce SEO, which involves optimizing your product pages with content and meta tags, as well as writing valuable blogs that answer your customers' questions, offers tips and tricks, assist with helping your customers make buying decisions with reviews, and much more.
You can effectively build your brand reputation by providing valuable, actionable content for your target audience.
4. Build a Brand Reputation
Once your target audience starts to get to know your website and products, they will start forming opinions about your brand. This is called your brand reputation. Managing an online brand reputation and ensuring that it remains positive is extremely important for an eCommerce business.
It's essential that eCommerce websites follow these high-level brand guidelines:
Create brand guidelines that exemplify a clear brand identity
Be consistent with your messaging, and ensure that all messages accurately reflect your established brand identity and philosophy
Position your brand in front of the right audience for success
eCommerce Marketing Strategy
At a high level, your eCommerce marketing strategy should include a mix of advertising—to get your brand and products out into the world and content marketing—to develop your brand reputation and secure your website's spot in search results.
In both of those marketing plans, you should include the following:
1. Set Goals Based on Benchmarks for Your Industry
Every industry is going to have different online stats. You shouldn't compare your small eCommerce website to a major player like Amazon—instead, use a tool like Ahrefs or Semrush to compare with competitors that better match your industry and target audience. If you have a lot of competitors, it's a good idea to choose a mix of ones that more or less match where you are (e.g., have a similar-sized website, offer similar products) and ones that reflect where you want to be (e.g., offer similar products but at a larger scale, are more well-known online). This way, you can realistically measure your progress over time and set benchmarks for yourself that make sense, given your industry and target audience.
2. Create Tactics to Support your Strategy
Rather than attempting to implement every single strategy you come up with all at once, it's better to break down your strategy into tactics—ones that you can execute systematically as part of a smaller strategy.
For example, let's say you wanted to create a PPC advertising campaign to drive new traffic to your online store quickly. The steps in this process would include:
Set up a Google ads account.
Set a budget on how much you'd like to spend for advertising (this should be based on the keywords you're targeting and how much each click will cost).
Create an ad group based on your target keywords.
Monitor your Google Ad account on a daily basis.
By setting simple, easy-to-follow strategies and breaking them down into steps, you can start taking steps forward rather than feeling overwhelmed trying to execute a huge eCommerce marketing strategy. Remember, baby steps first!
3. Delight Your Customers
Even though the sales process for the typical eCommerce website is pretty simple, that doesn't mean that you don't want to nurture your existing customers. Focusing solely on acquiring new customers isn't an effective strategy; the cost of acquiring a new customer can be up to five times more than retaining an existing one.
Providing personalized recommendations, writing valuable, actionable blog articles, and engaging with referral marketing are just a few examples of ways you can continue to delight your customers after the sale.
eCommerce Content Marketing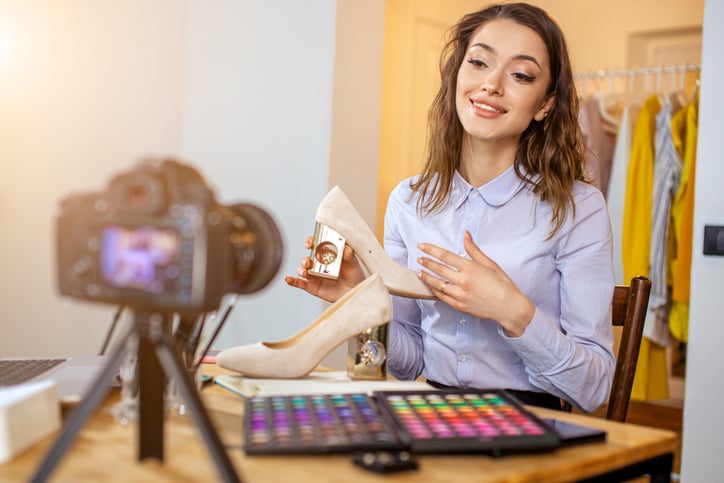 When you're selling products online, you might be wondering if blog articles and video content is worth producing—after all, you're not a SaaS business, so is it even worth spending the time producing SEO content? Absolutely.
Content marketing is important for any online business, and eCommerce is no exception. Here are some different ways you can optimize your eCommerce content marketing strategy:
Optimize product page copy. Don't overlook the importance of including relevant keywords on your product pages in your content strategy. The product description should always include the product's name and common variations to increase the chances that a search query will show your website in search results. The page title, header, and meta description should include these keywords.
Write relevant, valuable blog posts. If you sell vintage video games, writing blog posts about "how to tell real from fake cartridges" or "the rarest games for the Super Nintendo" will attract collectors and people interested in buying or selling vintage games. Alternatively, if you sell active wear, you could write blog posts like "quick 15-minute workouts" or "great places to hike in Alberta, Canada" to attract people who have an active lifestyle and may be interested in your products.
Leverage influencer marketing. If you have an eCommerce website, sending your products to popular influencers in your industry or niche and getting them to review them and talk about them on their social media channels significantly increases your reach. In a recent survey of 5,800 influencer marketing posts on the popular Chinese platform Weibo, Harvard Business Review suggests that, on average, a 1% increase in influencer marketingspendingd leads to a 0.46% increase in engagement, suggesting that the strategy yields a positive ROI.
Hiring an eCommerce Marketing Agency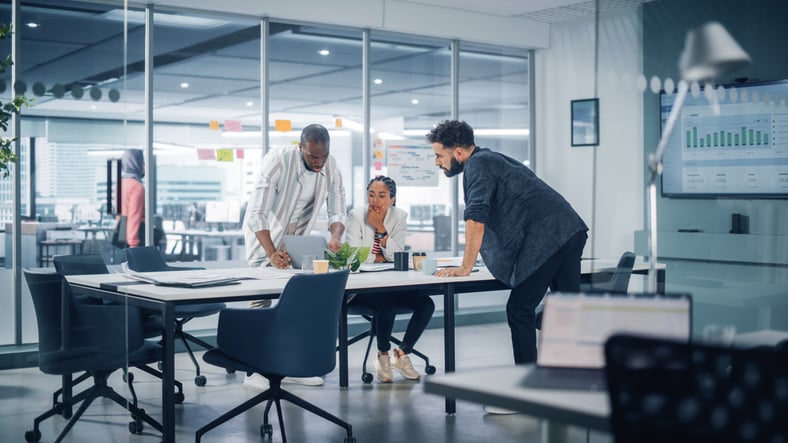 You probably have great ambitions for your eCommerce website but don't have the expertise or time to get everything done. Hiring an eCommerce marketing agency is a great option because they have a team of experts that can help you develop and execute your marketing strategies.
Some examples of what an agency can do for you and your eCommerce business are:
eCommerce Marketing Objective

How an Agency Helps

Content marketing

Develop a content marketing strategy, including blog posts and other long-form and short-form content to increase your website rankings on search results and engage with your target audience
Create a content calendar with a consistent posting schedule to keep your customers engaged
Get professional writers to craft valuable blog articles that are optimized for search engines and readers
Utilizing copywriters to optimize product pages, write meta titles and descriptions, page sections, and ensure proper content hierarchy on all pages

Advertising

Create an advertising plan, including which platform(s) you want to use (e.g., Google Ads, social media channels)
Determine which keywords are the most lucrative to target in ads
Create ad groups and monitor ad performance, making adjustments as necessary

Web design

Ensuring that your website is user-friendly and easy to navigate
Ensuring that your website loads quickly on desktop and mobile
Creating brand-appropriate page designs that highlight your products in a logical and beautiful way

Email marketing

Creating marketing-focused emails for sales, promotions, or to send to users automatically (e.g., a user makes a purchase; an email gets sent suggesting a complementary item)
Create a consistent email marketing schedule
Segment different types of customers into groups for more targeted marketing
eCommerce Marketing Tools
There are a variety of eCommerce marketing tools that can assist you with boosting your products and brands by getting your website in front of your target audience more effectively. Here are some examples:
Type of eCommerce Marketing Tool

Description

Examples

Platforms

The base of operations, an eCommerce platform hosts the website and facilitates transactions.

Shopify
BigCommerce
WooCommerce
Magento

Advertising

Getting the word out about your eCommerce website is essential. These tools help you present your website to your target audience.

Google Ads
Social media ads (Facebook, Twitter, Instagram, etc.)
AdRoll
Taboola

Marketplace

Aside from your website, you can leverage online marketplaces with established audiences to increase your reach.

Amazon Shopping
Google Shopping
eBay
Walmart Online Marketplace

Email marketing

Email is a powerful tool you can use to engage your audience, and it's also one of the most stable (not many changes) platforms.

Klaviyo
Mailchimp
Omnisend
ReSci

SEO

Utilizing organic search helps drive traffic and conversions for your website.

Semrush
Ahrefs
Google Search Console
Google Keyword Planner
Pro Tips and Considerations for eCommerce Marketing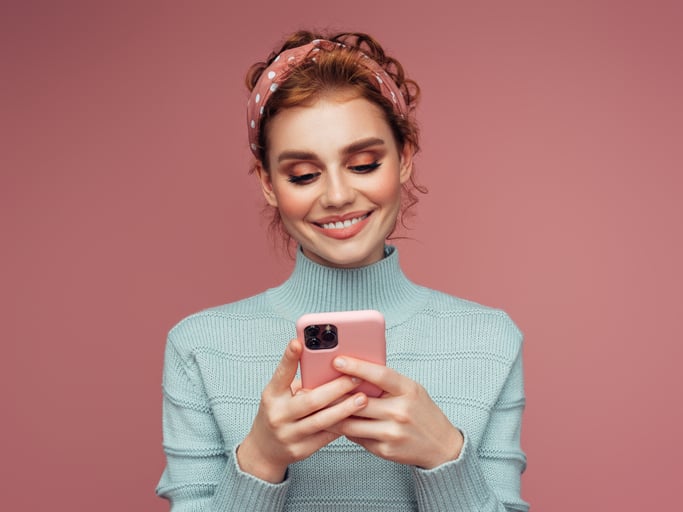 Putting together a strategy for marketing for eCommerce can seem overwhelming, especially when you're excited about getting things done as quickly and efficiently as possible so you can see your website grow.
But, of course, slow and steady wins the race. It also helps to follow tips from people who've done it before you. These eCommerce marketing tips will help you on the way to accomplish what you really want for your online store—increase traffic and conversions.
1. Invest in SEO
Probably the most important and effective investment you can make in your online store is in SEO. After all, you want your website to rank in search results and show up for the right customers when they enter a search query.
Investing in eCommerce SEO means optimizing the most important pages on your website—your product pages. This means ensuring that all your products have clear, crisp images, the descriptions of your products are rich with the core keyword (name of your product) and variants, and any sections and additional content on your product pages follow a logical hierarchy. Using the appropriate tags for your content (H1 for the title of the page, H2 for sections, H3 for subsections, and paragraph tags for everything else) is another important rule to follow.
2. Upsell and Cross-Sell your Products
Customers won't automatically know about all the products you sell, and depending on the size of your website, you might sell hundreds or even thousands of different products. With in-person sales, salespeople are often taught to offer a variety of options to the customer. For example, if you're selling smartphone cases, present five different options to the customer and get them to pick one. This works great when the customer is standing before you, but online? It's not exactly the easiest thing to execute.
Thankfully there's a variety of ways that you can upsell or cross-sell products on an eCommerce website. Here are a couple of examples:
Place links to complementary products directly on the product page
You can encourage your customers to add more to their cart by offering similar or complementary products that make sense with their purchasing items. For example, here are recommended items from Amazon for a customer who added a cardboard cat scratcher to their cart: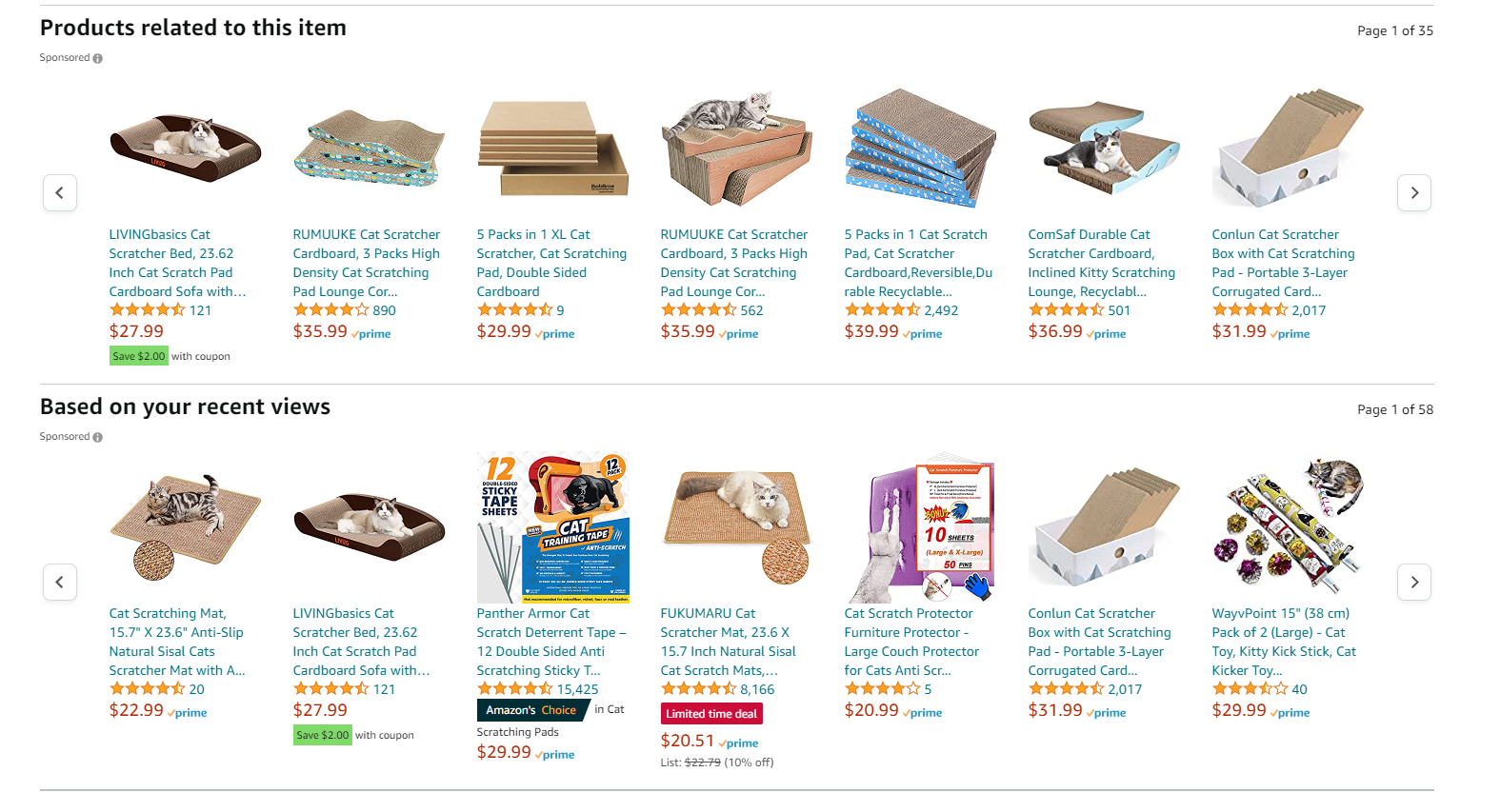 Suggest other products that are related to the first, or make it more useful
Amazon's "frequently bought together" section is a masterclass in upselling–-it not only provides suggestions for three products that are related to the one that's about to be purchased, but it gives a total cost for all of them. The copy itself—frequently bought together—also acts as social proof, suggesting that other people are buying this stuff simultaneously, so you should too.

3. Use Social Media to Your Advantage
We're not just talking about making posts on your social media accounts (although that would be good to do as well), but actually incorporating social media directly on your product pages to increase sales.
Instagram, in particular, is great for this purpose. Imagine you sell women's clothing—augmenting your product pages with the latest Instagram posts from your customers that show how they've styled your clothes goes a long way in helping other customers out and showing them that others love your products!

4. Re-Engage Abandoned Carts
It's not unusual for a customer to abandon their cart. Based on data from the Baymard Institute, over 69% of online shoppers abandon their carts.
But these customers may not be lost. Sometimes people abandon their carts because they just need a little more of a push to get through the last stage of the purchase process. Sometimes people also get distracted and don't complete their purchase—maybe they received a phone call and then forgot to continue their purchase once they were done.
One effective way to engage customers that are hesitant to purchase is by sending them an email reminding them of what they've left in their cart.
Here's an example from Kits.ca:
5. Make Your Online Store Easy to Navigate
If your customers have trouble finding what they want on your website, they will leave and shop elsewhere. A poorly-designed webstore suffers from confusing navigation, may have unclear product images and product descriptions that are incomplete, inconsistent, full of spelling and grammatical errors, or are simply not there at all.
It can also be tempting to fill a product page with many different elements, especially since, in this blog, we've made many recommendations on what you can put on product pages aside from the product itself. The trick is to strike the right balance between text and visuals. Typically a web designer would help with this, but you can always look at website themes from sites like Dribble or Onepagelove for inspiration.
Conclusion
Creating and executing your eCommerce marketing strategy can be exciting, especially with the help of experienced experts. Reach out to Roketto today, and we'll help you plan and execute your marketing strategy.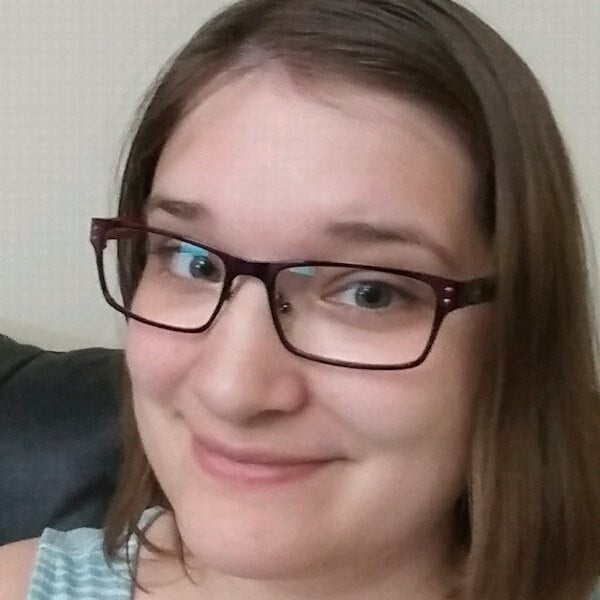 Lisa Hoffart is a professional writer with several years of experience crafting well-researched content for a wide variety of industries, from legal, real estate, technology, and more. Lisa is a huge technology geek that loves video games and computers. In her free time, Lisa enjoys sewing, crafting, and hanging out with her cat.