Nearly 68% of all website traffic originates with a Google search. This is why pretty much every business with an online presence invests to some degree in search engine optimization (SEO).
The New York Times does it, as does your friendly neighborhood blogger operating out of a basement. In fact, small businesses especially need to invest in SEO, as it is one of the most cost-efficient marketing strategies, delivering a far greater return on investment (RoI) compared to paid ads and other tactics.
A small business SEO company is an expert that specializes in catering to small businesses. In this post, we walk you through the reasons small businesses need to work with SEO companies, the services they provide, and the definitive list of best SEO companies for small businesses.
5 Reasons Why You Need Small Business SEO Companies
So, we know SEO is great for business. However, small businesses especially stand to benefit more from it because of the low strain it puts on a firm's resources. Here are five reasons why, as a small business, you need a great agency for your SEO needs.
They Understand Small Business Needs
Businesses operating at different scales have different business needs. A billion-dollar, VC-funded, tech unicorn operating out of Silicon Valley will have a different approach to business compared to a local, bootstrapped business that needs to stay profitable from day one in order to stay afloat. A small business SEO agency understands this and tailors its solutions based on the client's needs.
Provide Sustainable Marketing Solutions
Organic search drives over 53% of all traffic to websites. It also helps drive more revenue. B2B tech companies, for instance, generate twice as much revenue from organic searches than they do from paid ads. The beauty of SEO is that it helps your business gain organic traffic without massive spending on marketing budgets. SEO is a sustainable business strategy for small businesses, and the best small business SEO companies help you grow your business without busting your bank account.
Helps Businesses Grow Locally
In 2021, 99% of all consumers discovered a local business using the internet. This means search engines are a local business' best friend. Even if you are not a business confined to operating within your local geography, optimizing for organic searches can help you get more local traffic. What's more, SEO helps you even if you do not sell your goods and services online.
Helps Businesses Find New Markets
As well as helping businesses grow locally, a small business SEO agency can also help with unlocking new markets. Suppose you're a small business selling hockey pucks online. You'd be inclined to think that Canada or the US would be your biggest markets. But a quick search in a free keyword research tool such as Google Trends tells us that users in Sweden, Switzerland, and even the Philippines have been searching online for hockey pucks over the last 12 months.
A good small business SEO consultant would not only help you uncover such valuable insights but also help you chalk out a strategy to tap these unexplored markets.
Let You Focus on Your Core Competencies
A good small business SEO agency takes over online marketing responsibilities, freeing up your resources. This not only leads to greater resource utilization but also allows you to do what you're best at — creating great products and providing great services.
Types of SEO Services for Small Businesses
The best small business SEO companies provide end-to-end solutions for their customers. These include:
Content Creation
To rank high in search results, businesses not only need to create great content, but they also need to create great content at scale. Google ranks websites it views as topical authorities on certain topics higher than others. And to be considered a topical authority for a keyword or set of keywords, businesses need to publish a lot of content. It's hard to rank on the first page of search engine result pages (SERPs) based on a one-off article unless you're the Harvard Business Review. The best small business SEO companies not only help businesses create great content centered around specific pillar topics but also help them scale this content so that they begin to rank higher on SERPs.
Content Optimization/On-page Optimization
Creating great content and scaling it is just one part of the content equation. The other part involves optimizing it. This means taking care of a lot of stuff under your website's hood, such as meta tags, structured data, schema, sitemaps, etc., to make sure Google's web crawlers can read and properly index the awesome content you've painstakingly created.
Content optimization is also needed for visual content such as images and videos, which need to be in the proper format, of the right size, and optimized to ensure they appear correctly in search results and social shares.
Good on-page SEO also involves checking the performance of your site across desktop and mobile platforms as Google now uses mobile-first indexing, which is to say, it gives priority to the mobile version of a web page when crawling and indexing it.
Link Building
Given enough time, great content will find its way to the top of Google's SERPs. However, most businesses do not have the luxury of creating great content and waiting for it to start ranking so it can bring in more traffic.
Link building is a great way to turbocharge your SEO strategy. Links are the currency of the internet, and having a bunch of trustworthy websites in your niche link back to you is viewed by Google as a vote of confidence in your website. This, in turn, allows your website to rank higher in SERPs, as Google now looks at your website as trustworthy and authoritative.
The best SEO companies for small businesses conduct link building in tandem with content creation and content optimization to get the best results for their clients in the shortest time possible.
Website Analytics
There's more to SEO than just content. An important ranking Google ranking factor is core web vitals (CWVs), which are a set of three metrics:
LCP or Largest Contentful Paint
FID or First Input Delay
CLS or Cumulative Layout Shift
Together, these metrics measure three things about your website:
How fast it is to load
How easy is it to interact with
How visually stable it is
Along with these three CWVs, there are a number of other technical features that Google takes into account when ranking web pages. These include the use of HTTPS, whether your website has intrusive interstitial ads installed, etc.
A good small business SEO agency will monitor and optimize these metrics to make sure your website stays on top of the SEO game.
Keyword Research and Keyword Tracking
Keywords are the cornerstones of SEO. Creating great content starts with targeting the right keywords, and finding the right keywords takes meticulous research. And the effort does not stop even when keywords have been researched and content created.
A good SEO consultant will track each keyword over time to monitor how it is performing relative to others. At the end of the day, the ultimate yardstick for measuring the success or failure of any SEO strategy is how much traffic and, eventually how much revenue it brings in. A good SEO agency will stack up each keyword against the traffic and revenue it brings in to help you drive even more business.
Video SEO
If a picture is worth a thousand words, a video is worth 1.8 words. No, that isn't a stat we just made up. It comes from actual research conducted on the power of video to influence customers. This is why any small business SEO package worth its weight needs to include video SEO in its bouquet of offerings.
Competitor Analysis
The only true measure of your SEO performance is measuring where you rank relative to your competition. This is why competitor analysis is a crucial and ongoing aspect of SEO. A good SEO agency will constantly monitor your competitor's website to understand their content strategy, find out the keywords they are ranking for, note the changes to their website, and more.
Examples of Small Business SEO Packages
As you can see, SEO services for small businesses include a set of several distinct tasks. A good SEO agency might do all of these for you or offer a package deal that bundles some of these services together, depending on your budget. The other factor to consider with SEO packages is the time duration. Several agencies work on a one-time consultation basis, while others prefer an ongoing engagement with their clients. Here's what SEO packages for small businesses usually look like:
Service-Based Packages
A service-based package bundles together several services into a package. The more the customer is willing to pay, the greater the number of services they can avail of. Here's what a typical service-based package usually looks like:
Starter Plan

Economy Plan

Growth Plan

Keyword analysis and research
Content creation
Up to 10 pages

Keyword analysis and research
Content creation
Backlink building
Website analytics
Up to 50 pages

Keyword analysis and research
Content creation
Backlink building
Website analytics
Competitor analysis
Broken linking checking and redirects
Up to 100 pages
The exact mix of services offered in each bracket will, of course, vary from one service provider to the next.
Time-based Packages
With a time-based package, the SEO agency does not parcel out its services based on the customer's ability to pay. Instead, it offers the full range of services for a specified period of time. This time period could either be a pre-agreed contractual arrangement, such as a one-year contract, or it could be a monthly arrangement, wherein the SEO agency bills the client on a monthly basis until the SEO goal is met or the client requests termination of services.
Benefits of Hiring a Small Business SEO Consultant
Here are four reasons why small businesses need to invest in the services of a good small business SEO consultant:
More Organic Traffic
This is the very reason any business hires an SEO consultant in the first place. For small businesses, organic traffic is even more valuable because they can't usually afford paid traffic. A good small business SEO agency will deliver on its word, driving more organic traffic to your website, which in turn can translate to increased revenues.
Better Customer Relations
The benefits of having a great, search engine optimized website go beyond just increased revenue. A great website that visitors find informative, easy to use, and valuable helps build trust in your brand. Customers will notice the meticulous effort that is going into building and maintaining your digital presence and will eventually come to associate this meticulousness with all your products and services. Think of it — your website is the first point of interaction that potential customers have with your business. And since first impressions often tend to be the last, the importance of having a great, search engine-optimized website cannot be overstated.
SEO Packages Customized to Your Needs
Unlike agencies catering to big businesses, small business SEO agencies offer a great degree of flexibility in their services as they know their customers may have limited resources at their disposal. This means businesses can pick and choose which services they want depending on their most immediate business priorities.
Cost and Time Efficient
Doing SEO in-house is usually not an option for small businesses as they may have neither the technical know-how nor the resources to do it. Not doing SEO can be even more expensive, not just because it means leaving money on the table, but because your competition may be doing it and taking business away from you.
Best SEO Companies for Small Businesses
Now that we know all about SEO for small businesses and its benefits, we get down to talking about the companies that provide affordable SEO services to small businesses.
We've curated our list based on the following parameters:
Time spent in the SEO business
Range of services offered
Level of customization offered to the client
Whether the company specializes in catering to small businesses
Awards/certifications/industry recognition, if any
Pricing
Without further ado, here is our list of the five best small business SEO companies.
1. Roketto
Roketto is a full-funnel inbound marketing agency that has been helping businesses of all sizes achieve sustainable and predictable growth since 2009.
As a Hubspot-certified Inbound Marketing Expert, Roketto's SEO expertise is recognized and trusted by the world's leading authorities on inbound marketing. Roketto provides its customers with a complete SEO-driven content service — from keyword planning and content creation to monthly and quarterly performance tracking. Roketto was rated one of Canada's top digital agencies by the digital marketing rating platform Clutch.co, and it has won numerous digital marketing awards by the B2B business rating platform Upcity.
However, Roketto's biggest strength is its personalization and its incredibly warm and supportive team of in-house SEO experts that make small businesses feel like they're working with members of their own crew.
Once a business signs up with Roketto, they are assigned a dedicated account manager who is responsible for the customer's end-to-end SEO needs. Roketto's marketing and technical teams then immerse themselves in understanding the customer's business and devising an SEO-driven content strategy tailor-made for their audience. By the time the customer completes the onboarding, strategy, and planning, the Roketto team, in effect, becomes an extension of the customer's business.
Roketto does, however, have one precondition — that clients be serious about long-term, sustainable growth. SEO is a marathon, not a sprint, and any agency or consultant promising instant results is the SEO equivalent of a snake oil salesman. Roketto recommends that its customers stay invested in their SEO journey for at least one year to see the best results.
And finally, if it matters, Roketto is a small business SEO agency that is firmly grounded in its roots and its community. Based out of Kelowna, British Columbia, Roketto uses a part of its earnings to support community-building initiatives.
It's their unwavering focus on the bigger business picture, as well as their attention to the small things like customer experience and building tight relationships, that make Roketto most customers' top choice for the best SEO company for small businesses.
Pricing: Roketto is one of the most affordable SEO agencies on our list, with prices starting from $2500 at the time of compiling this list and building up from there.
2. WebFX
WebFX is a digital marketing agency that provides various services ranging from website designing to UX testing to eCommerce PPC services. Its SEO services target both enterprise and small business customers. In its over 25 years of existence, WebFX claims to have driven over $300 million in client revenue. The agency uses its own in-house revenue marketing platform called MarketingCloudFX, which uses over 1 billion data points to arrive at actionable SEO insights, which, according to the agency, leads to a 10% average increase in organic traffic.
Pricing: WebFX has three pricing plans for small business SEO — silver, gold, and diamond, starting at $2500, $5000, and $8000 per month, respectively. The differences in the three plans lie in the number of keywords targeted, pages optimized, and custom dashboards created. The more expensive the plan, the greater the features offered.
3. Outerbox
Founded in 2004, Outerbox has over 200 clients on its roster who are serviced by an in-house staff of over 90 trained SEO experts. The agency offers a free 26-point SEO audit check to all potential clients interested in signing up for their SEO services. Besides the usual roster of SEO services, including content optimization, source code optimization, and backlink building, Outerbox also offers CMS-specific SEO services. The agency has in-house experts for most major CMSs, such as Magento, WooCommerce, BigCommerce, and WordPress who help clients with their CMS-specific SEO needs.
Pricing: Outerbox offers campaign-based pricing with minimum budgets starting at $2000. Potential clients are encouraged to get in touch with them to get a custom quote.
4. Victorious
A relatively newer arrival on the SEO scene, Victorious has, however, quickly carved a name for itself in its relatively short tenure as an SEO agency. It claims an impressive roster of clients that includes Groupon, Flipboard, and AngelList, among others. Unlike some other agencies on this list, Victorious does not provide a clutch of digital marketing services, preferring to focus only on its core service of SEO. It is this focus on its core competency that, according to the agency, helps it enable its small business clients to outrank much larger rivals in search results.
Pricing: Victorious does not share its pricing plans publicly and recommends interested clients to get in touch with its sales team.
5. Aimclear
Founded in 2007, Aimclear is an award-winning digital marketing agency that provides a host of services, including public relations (PR), website design and development, and martech strategy integration. However, its biggest strength lies in its SEO services. This is evident from the fact that Aimclear has won a total of 27 US Search Awards awarded annually for excellence in search engine optimization. Its most recent wins came in 2022 when it took home the prize for Best Low Budget SEO campaign for its work with AK Material Handling Systems. This underscores the agency's ability to deliver big results with relatively low budgets.
Pricing: Aimclear does not disclose its pricing plans publicly. Interested prospects should get in touch with the agency to get a custom quote.
Frequently Asked Questions
Which Is the Best Affordable SEO Service for Small Business?
Roketto is one of the best affordable SEO services for small businesses, with plans starting for as low as $2,500 a month, as of the time of writing this article.
Which Is the Best SEO Service for Local Businesses?
The best SEO service for local businesses is one that helps a local business get more visibility and helps drive revenues. Roketto, based in Kelowna, BC, is one of the best SEO services for local businesses with a proven track record of driving traffic and revenue.
Conclusion
Every business that has even the tiniest digital footprint needs SEO. This is because users increasingly use the internet to find products and services around them. And while businesses of every scale and size need SEO, it is especially critical to small businesses because they do not have the massive marketing war chests that larger businesses take to the field with. SEO is one of the most cost-effective inbound marketing strategies that provide some of the best ROIs.
Roketto is an industry-leading SEO and inbound marketing agency that has helped hundreds of small businesses increase revenue and improve website traffic over the last 13 years. Get in touch with us to understand how Roketto can help you with your business needs.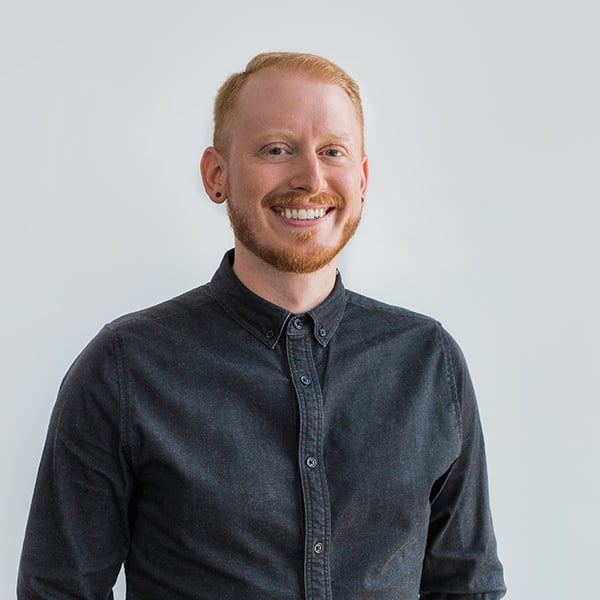 Ulf is one of the co-founders here at Roketto. His passion shines brightest when tasked with increasing business growth through inbound marketing. If you want to talk strategy, give Ulf a shout and you're likely to see him spark with excitement.