Digital marketing and social media go hand-in-hand, which means that having a significant amount of followers on various social media sites plays a key role in business success.
But just having a high follower count isn't enough. Being successful on social media means engaging with your audience by serving them high-quality content and interacting with them to create a community, and you can't do that if you're buying fake followers.
But at the same time, it can be difficult and time-consuming to grow a brand's followers from nothing. It can often take years for a brand to build an engaged audience on a platform like Instagram. We get it—time is of the essence, and the bosses want to see results now.
That's what often leads marketers to panic and resort to buying fake followers. Sure, it's a short-term solution that will tick a box and make the higher-ups happy, but as soon as anyone digs deeper and starts looking at metrics like engagement and clicks—well, that's when things can quickly fall apart. et's talk about why you're here—you want real Instagram followers, and you want to know how to do it right so you can show continuous growth, not only to please the higher-ups, but to actually build a real audience that will promote your brand and give you conversions.
Let's get into it.
Benefits Of Having Real Instagram Followers
1. Better Engagement With Followers
One of the keys to social media success is having a high engagement rate on your account, which means that your followers are frequently interacting with the content you publish. As you can imagine, this is where the importance of having real followers comes in.
When your followers are made up of bots or ghost accounts, there will be no one behind those accounts to interact with your content, making your engagement rates extremely low. This ends up doing more harm than good for your account, so it's important to ensure that your followers are real users.
If this has you wondering how to get more Instagram followers, don't worry— we'll get to that in a moment.
2. Social Proof
Also known as informational social influence, social proof refers to people's tendency to copy others' actions. This is seen commonly within influencer marketing, as influencers lead their followers to try new brands, follow accounts, or purchase specific products or services.
You can use social proof to your advantage by partnering with influencers or by encouraging your followers to produce UGC, or user-generated content, which refers to posts about your brand that your followers create and publish.
Social proof can have a big impact on the success of digital marketing, and you can see where it would be important for you to have real Instagram followers in order to ensure its effectiveness.
3. Grow Credibility As A Brand
Another benefit to having real Instagram followers (and high engagement rates) is that this proves the credibility of your brand, making it look respectable and worthy of following.
If Instagram users see a high volume of other users following your account and interacting with your content, they will be more likely to follow you. On the other hand, if your Instagram appears inactive, forgotten or ignored, Instagram users will be less likely to take you seriously.
Simply having a significant amount of real Instagram followers can boost your reputation and lead to a higher success rate for you overall.
4. Higher Visibility In Your Niche
Another benefit to having real Instagram followers is that the more active followers you have, and the more active you are on your account, the more likely Instagram will be to boost your posts and show your content to potential followers and users in your niche.
Additionally, as your followers post about you and interact with your content, their own followers will be more likely to take notice of your account and follow you.
5. Generate Real Profits
And last, but certainly not least, who doesn't love making money?! Having real Instagram followers boosts your account in all the ways we have discussed, which can lead to more sales for you as a brand!
Instagram even offers a shopping feature now, so you can link your products directly to the app for your followers to purchase. And you can probably see where we're going with this - the more real followers you have, the more people will shop your products on the app…And this means more profits for you!
Grow Your Instagram Followers Organically
Have we convinced you yet about the importance of having real followers? We hope so. And if you're ready to make it happen for yourself, you're probably wondering how you can grow your real Instagram followers.
Not to worry - we've got that covered, too. Keep reading to discover how you can organically boost your follower count with real people.
1. Optimize Your Bio
When Instagram users check out your account, one of the first things they'll notice is your bio. It's at the top of your page, right under your profile picture…the eyes are naturally drawn to it. This is exactly why you need to ensure that your bio is optimized for gaining followers.
How can you do that? For starters, your bio needs to accurately capture the personality of your brand - is it quippy? Elegant? Solemn? Think of a word to describe the tone of your brand, and make sure your bio reflects that.
You should also ensure that your bio is long enough to give a representation of what users can expect when they follow your account but not so long that you lose their interest or lose the point you are trying to convey.
2. Create Engaging Content
One of the most important things you can o in an effort to gain followers is to create content that people will be excited to see and interact with. Your content should follow an aesthetically pleasing theme so that it's nice to look at, and it should encourage users to interact with it.
Try including questions in your captions, posting eye-catching images, or publishing content that evokes any emotion. Your content should stand out among that of your competitors so that Instagram users will remember your brand and look forward to seeing your posts as they're published.
This might sound like a difficult task to accomplish, but it's not so difficult, especially when you create a content strategy to outline your plan for what to post and when to post it.
3. Post In Different Formats
There are many posting formats available on Instagram these days, and we recommend that you take advantage of them. It's important to step outside of your comfort zone and create content that is out of the ordinary for your account - this will catch users' attention and keep them interested.
Whether you are more used to posting photos or videos, you should publish a nice balance of both. And, it's important to ensure that you are active on your Stories. When it comes to videos, you should be public Reels as well as IGTV content.
We know it's a lot to keep track of, but start out by creating one post in each format to get the hang of things. Then, find a balance of what type of content works best on your account. Here's a list of the formats you should include in your content strategy:
Instagram Reels
Instagram videos
Instagram photos
Instagram Stories
IGTV
Going Live on Instagram
4. Find The Best Time To Post
Another important aspect to remember when organically growing your real Instagram followers is the time of day you publish content. Believe it or not, this will have a significant impact on your engagement rates as well as your follower count.
As we mentioned, your follower count will increase as your engagement rate improves. What you should know, though, is that your engagement rate is closely linked with the time that you publish posts. You need to post when your followers are most active so that they will see your content while scrolling and interacting with posts.
But how can you know when to post? You can find your followers' most active times by checking the Insights tab on your Instagram profile. Or, you can use this helpful cheat sheet as a starting point.
5. Make A List Of Related Accounts Within Your Niche
When looking to organically grow your Instagram account, it's important to keep an eye on your competitors and any other accounts related to yours. You need to know what's happening within your niche on social media to ensure that you are up to date with news and trends.
It's always best to be at the front of any developments within your niche so that your account stays relevant in the minds of your followers. While you don't want to be a carbon copy of the accounts related to yours, so to speak, you should take a certain level of inspiration from them.
Check out the leading accounts in your niche, and ask yourself the following questions:
What topics do their audience engage with?
Which posts are getting the most likes?
How often do they post?
6. Know Your Audience
While it is important to stay up to date with your competitors and accounts similar to yours, you will also want to be very familiar with the types of users that follow you. The better you understand your audience, the more accurately you can appeal to them through your content.
If you're looking to grow your real Instagram followers organically, then you will want to know as much as possible about the real Instagram users in your niche. Understanding your target audience is one of the key aspects of appealing to them.
Try creating marketing personas to more fully develop your image of the people who follow you. This will aid you in creating content that will boost engagement and grow your account.
7. Use Hashtags Strategically
Hashtags are one of the most helpful tools you can use to grow your real Instagram followers. You should include hashtags in the captions of all of your posts, and they should accurately portray the topics included in the content of that post as well as the topics related to your brand.
Hashtags should neither be too long nor too short. They will not reach a wide enough audience if they are extra long and specific. On the other hand, if they are too short and broad, they will cause your content to get lost in a sea of other posts.
Similarly, you should neither use too many nor too few hashtags in a given post. Using an excessive amount will look spammy, and using only a couple will not help you to promote your content.
As you can tell, using hashtags properly requires balance as you walk a fine line. However, the end result is worth it. Instagram uses hashtags to show relevant posts to users, connecting them with content that aligns with their interests. This is why it's so important for your hashtags to represent your brand accurately - they will help your content to be seen by the people who will be most interested in it.
8. Encourage User-Generated Content
We touched briefly on UGC, or user-generated content, earlier. But let's look a little more at the benefits of this strategy now. User-generated content is an incredibly effective and efficient tool for organic Instagram growth because it promotes your content within the niche of your followers.
When your followers produce UGC, they create their own posts promoting your brand. In other words, they are developing free advertisements for you that they post to their own accounts. So, their followers (who likely have similar interests) will see posts about your brand. This will raise both awareness and curiosity, bringing new users to your account.
There are multiple ways for you to invite your followers to publish UGC, such as the following:
Instagram giveaway
Instagram contest
In both of these options, you can set any prize you wish and create any rules that users must follow in order to be entered or considered to win the prize. For example, you can require users to tag their friends in your post or create a Story post about your brand and tag you in it.
This interactive form of marketing gives your followers an opportunity to connect with your brand and bring their followers into your online community.
9. Partner With Influencers
Another great way to increase brand awareness for your business is to focus on influencer relations and form partnerships. An influencer's job is to promote the brands they partner with and encourage their followers to check out their social media accounts.
Naturally, influencers have large followings that are typically within a certain niche. So, if you collaborate with an influencer in your niche, you have the golden ticket to getting your brand name in front of a large audience of people interested in your content.
And influencers are known for being a sort of authority on social media—their followers trust them and tend to look into the brands promoted by their favorite influencers. So, having a solid partnership with the right influencer could do wonders for your brand.
10. Cross-Promote On Other Social Media Platforms
While we've been focusing on the benefits of Instagram growth and having real Instagram followers, it's no secret that social media is a diverse and deep world, spanning multiple platforms. Instagram is certainly one of the leading social media sites, but it is not the only relevant platform.
You should use this information to your advantage and cross-promote your social media accounts across various sites. Your content should be similar on your various social media accounts, but it should not be identical. That way, you can encourage users to check out your other accounts, and there will be something new for them to see, which will make it more enticing for users to follow the other accounts.
You can also promote your website on any social media account. In fact, you should promote your brand's website on all of your social media platforms. You can include a link to your website in the bio of your social media accounts, and you should give yourself a shoutout every now and then as well.
Including a CTA, or call to action, in your posts is a great way to increase traffic on your website. All this means is that you should post about your brand or a specific product and then encourage users to check out your website, letting them know where they can find a link. Social media promotion is a great way to draw users to your website, which is another effective growth tool for your brand.
Real Instagram Followers And Organic Growth
Hopefully, we've now convinced you of how important it is to have real Instagram followers, with benefits ranging from high engagement rates to increased profits. And we hope you feel confident in the various strategies there are to grow your real Instagram followers organically.
At the end of the day, the important thing is that you have a strong Instagram account that is being seen by the right niche of users. The various tips that we included will help you to accomplish that, which will do wonders for your brand in the end.
So what are you waiting for? Let's get Instagramming! Remember that you don't have to implement all of these strategies at once. Try them out at your own pace, and develop a plan that works best for you. And if you start to feel discouraged, just think of all those benefits of having real Instagram followers…Trust us - it's worth it.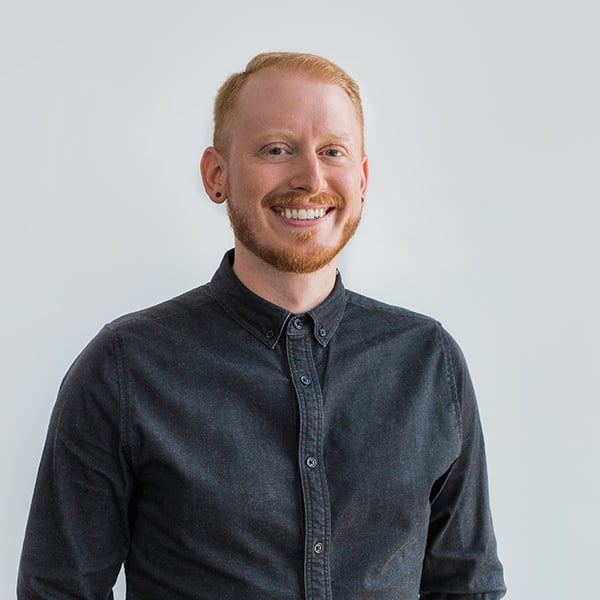 Ulf is one of the co-founders here at Roketto. His passion shines brightest when tasked with increasing business growth through inbound marketing. If you want to talk strategy, give Ulf a shout and you're likely to see him spark with excitement.