Today's business market is extremely diverse and competitive.
But without data-driven strategies to accelerate your business's growth and the ability to provide your customers with the features and benefits they want, you might find your business falling behind.
And that's the last thing you want to happen.
So how can you be proactive and gather data about your customers, company, competitors, and product performance?
By using SaaS tools.
Easy, right?
Well, not exactly.
The SaaS tools market is just as diverse as the SaaS market itself. There are a ton of feature-rich tools out there that your business can take advantage of, but that comes with the problem of decision paralysis: it can be extremely overwhelming trying to find the best tools to improve your business's efficiency, productivity, and profitability.
So let's break it down into an easily-digestible list. Instead of you having to sift through a plethora of tools and basically flip a coin to decide which ones you're going to add to your tech stack, we'll do the heavy lifting for you so you can start with our top recommendations in each category.
But before we get started, let's take a step back and outline exactly what SaaS tools are.
What are SaaS Tools?
Chances are you already use SaaS tools in your business operations today. From marketing to sales to financials, SaaS tools are the pieces of software that your business relies on to create campaigns to reach new and existing customers, manage leads, and organize customer information, including contact details and financial information (e.g., subscription details, monthly spend, user count).
| | |
| --- | --- |
| Types of SaaS Tools | Description |
| SaaS Monitoring Tools | Allows you to keep tabs on networks, servers, your applications, and much more to ensure that your services are running smoothly for your customers |
| SaaS Bi Tools (Business Intelligence) | Allows you to monitor the performance of your cloud-based SaaS offering, allowing your customers to gather information about their business like analytics and reporting without having to download additional software |
| SaaS Reporting Tools | Utilizes specific metrics to give insight into the performance of a SaaS company, like Monthly Recurring Revenue (MRR), Cohort Analysis, Sales metrics, and more |
| SaaS Management Tools | Helps IT managers control the variety of SaaS applications in their tech stack (e.g. Microsoft 365, Google Suite, etc.) by establishing security policies, procedures, usage requirements, and more |
| SaaS Testing Tools | Ensures that the SaaS application(s) you've built functions as designed |
| SaaS Analytics Tools | Allows SaaS companies to keep track of user engagement, behaviour, and more to create strategies to reduce SaaS churn, aid in company growth, and more |
| SaaS Marketing Tools | A wide range of software offerings that allow SaaS companies to keep track of customer engagement, keep track of leads, automate customer engagement tasks (e.g., sending an email upon sign-up) and more |
| SaaS SEO Tools | A wide range of tools that aid in SaaS companies efforts to increase rankings in search engines, mainly by assisting in SaaS content marketing, Pay-Per-Click Advertising, and more |
| SaaS Sales Tools | Assist SaaS companies in outreach, lead management, managing sales pipelines, and more |
| IT, Infrastructure & Security Tools | Allows SaaS companies to secure their software offerings, maintain the performance of their software, and ensure a high-level of performance whether the SaaS offering is cloud-based or an on-premise solution |
| Collaboration Tools | Software that allows customers using the SaaS tools to collaborate with their customers, business partners, and more (usually external tools that have compatibility with the SaaS software, such as Slack, Zoom, Google Meet, Microsoft Teams, etc.) |
| Automation tools | Automate some aspects of the SaaS tools to save time and reduce errors, including back-end administrative tasks, customer outreach, and more |
| Data Quality Tools | With SaaS tools like Salesforce, Pipedrive, and other CRMS, data quality tools (DQ tools) help ensure the accuracy of data within the system, including customer information, account relationships, and more |
| SaaS Onboarding Tools | Helps new and existing users understand how to use the SaaS application through tutorials, callouts, pop-ups, tips, and more |
Now that we've defined the different SaaS tools available, let's get into our recommendations for each category.
SaaS Monitoring Tools
Site 24x7
If you're looking for a clean and effective SaaS monitoring solution that offers a complete infrastructure monitoring solution, then Site24x7 is worth a look. It supports Amazon Web Services (AWS), Microsoft Azure, and Google Cloud Platform (GCP) and has a centralized data log to make finding and acting on operational issues easier and more efficient.
Features:
Website, server, application, and cloud monitoring
Log management to reduce MTTI (Mean Time to Identify) and MTTR (Mean Time to Resolve)
Network monitoring to keep track of critical equipment
User monitoring using real app experience data
APM (Application Performance Monitoring) insight to troubleshoot performance issues
Best for: According to Site24x7 themselves, their solution works for businesses of all sizes, from startups to Fortune 500 companies and governments. Reviews from companies of all sizes solidify that Site24x7 is indeed a solid choice for everyone.
AppDynamics
As part of the Cisco suite of products, AppDynamics is no stranger to the SaaS technology space. Its unique "central nervous system" promises to bring a singular, interconnected view of cloud-based, hybrid cloud, and on-premise SaaS application components for easy operational understanding.
Features:
AWS and Microsoft Azure monitoring
Microservices monitoring, so you can get an overview of each node in your microservices and containers and see how it impacts your business's health and efficiency
Robust SAP (Systems, Applications, Products) monitoring for multi-cloud environments
New release risk management capabilities to ensure that software updates go as smoothly as possible
Best for: enterprise and public sector businesses
SaaS BI Tools (Business Intelligence)
As a flexible and time-saving data reporting and representation tool, datapine makes it easy for you to gain valuable insights into different aspects of your SaaS business, from internal KPI data (e.g., finances, performance) to your customer's behavioral patterns, including website visits, app access, and use metrics, and much more. You can do all of this without having to get your IT team to pull data from your other tools, such as your CRM, or the need to install local hardware; everything is accessed online via a cloud-based environment.
Features:
Robust integrations with social media platforms, Microsoft Dynamics, Google Analytics, Amazon RDS and Aurora, and much more
Self-service analytics allows you to access real-time data about your business with the click of a button
Dashboards organize data for various functions, such as sales or marketing, or by common use cases for different industries or platforms
Data alerts quickly inform you of trends and patterns that may affect your business
Best for: small and mid-market businesses
The conversation around Domo in terms of how it stands in the SaaS Bi tools space is that it is an easy-to-use, all-in-one solution. It's used by large and small organizations (although most of their customers seem to be large corporations) to access actionable insights from any internet-connected device.
Features:
Real-time dashboards and reporting, giving users access to immediate insights
The ability to build customized data apps that can be shared externally
Can connect data from other cloud-based platforms
Includes centralized data governance tools
Best for: large corporations and enterprise businesses
SaaS Reporting Tools
Google Data Studio
If you've spent any time in SaaS marketing, then chances are you've heard of Google Data Studio. It's a highly customizable reporting tool for any business, including SaaS. The way that Google Data Studio works is by taking data from Google Analytics and other database systems, such as BigQuery, MySQL, and PostgreSQL, social media platforms, and other data sources like Google Sheets, Google Search Console, and more, and displaying it in an easy to read report.
Features:
Highly customizable, with the ability to change pretty much any visual feature and display data in a huge variety of creative ways, from real-time graphs, lists, numbers, and much more
Allows interactive filters to quickly change information
Can connect to pretty much any data source to pull information
Allows collaboration through a simple invite system
Best for: any type of business, from small businesses to large enterprise organizations
HubSpot Marketing Analytics
An effective B2C or B2B content marketing strategy requires paying careful attention to your customer's behaviour, including how they interact with your website, how they respond to your marketing campaigns, and where they are coming from online. If you already use HubSpot for your website, it's worth considering HubSpot's robust marketing analytics tools. They also connect with Google Analytics and Search Console, as well as the major social networking platforms (Facebook, Twitter, LinkedIn).
Features:
View customer interactions with your website from start to finish and connect with your CRM to discover trends and patterns over time
View key website metrics and use this information to make data-driven decisions about which data sources to focus marketing efforts on
Get detailed reports about all your marketing channels and campaign performance
Built-in landing pages, email, blogging, and much more
Best for: Businesses of all sizes, businesses that already use HubSpot
SaaS Management Tools
A typical SaaS business is likely going to be using a lot of different tools in their tech stack. Software like BetterCloud helps those businesses manage them effectively, plus allows IT teams to have a centralized location for data protection and security. With BetterCloud specifically, you can easily control user access levels, zero in on who is accessing sensitive data, and ensure that your SaaS tools meet regulatory requirements. Your security measures are standardized across all your SaaS applications, and you can even create automated workflows to reduce manual labour with tedious administrative tasks.
Features:
M&A (mergers and acquisitions) support for easy management of security policies and procedures, even when new applications and processes are added to your tech stack
Automation of workflows to reduce time spent on tedious tasks and add to operational efficiency
Roles and permissions to control user access levels
Onboarding and offboarding to ease new and existing employees into or out of the organization's security and usage procedures for SaaS tools
Reporting and analytics
Best for: Mid market and enterprise businesses
As an Identity and Access Management (AIM) tool, Youzer allows you to control every aspect of how users are accessing and using your organization's SaaS tools, from onboarding and offboarding, setting privileged access levels, M&A, security, and more. Youzer is laser-focused on user management, so you can see everything regarding how users access applications and move through them from start to finish.
Features:
The ability to trace user actions from start to finish and visualize how they've moved through different SaaS applications and what modifications or changes they've made
Easy management of keys, security badges, and more for each user, eliminating accidentally forgetting to remove a user and all their permissions once they've offboarded
One-click account creation with pre-determined access levels and permissions (that you set)
A robust API that allows you to build customized management solutions, such as set up workflows, cross-reference information between applications, and more
Integrations with popular SaaS tools for business, including Microsoft 365, Slack, Google Suite, and more
Best for: All business types, from small businesses to large corporations and enterprises
SaaS Testing Tools
If you're a SaaS company offering applications to end users, you already know the importance of effective software testing. As your business scales, having individual QA testers test features in siloed environments is not enough. Instead, the whole process should be monitored and managed to ensure consistency and practicality as the software grows. Practitest is an all-in-one Application Lifecycle Management (ALM) solution that offers this solution by giving IT teams the ability to reuse test cases and provide information to the rest of the team via visual reports and dashboards.
Features:
Tests can be reused across all applications and tools to save time and ensure consistency of testing
Visual dashboards and reports can be used to share vital testing information with distributed teams
A Test Value Score powered by AI allows you to understand how testing contributes to your business's development goals, and the effectiveness of each test, allowing you to zero-in on problematic ones
Built-in workflow management via a "filter tree system" that allows you to create hierarchical views of issues, tests, testSets, and more
Best for: ISVs (Independent Software Vendors) and IT divisions in large companies
As another SaaS testing tool, QMetry marries exploratory testing with automation, saving time and adding productivity and efficiency to your teams. For example, a site investigation is prioritized over having the tester record notes, as the software automatically creates documentation based on the tester's inputs and recorded sessions. Testers can also easily log issues with the click of a button.
Features:
Exploratory testing, complete with automated documentation, one-click issue logs, and session recording
Analytics and reporting
Easy migration from other ALM tools
eSignature software for easy workflow approvals
Robust automation, from codeless automation with visual UI workflows, self-healing automation that uses machine learning and natural language processing to adapt to UI application environment changes, and headless architecture to save time with creating new automated workflows
Best for: Enterprise organizations
SaaS Analytics Tools
Knowing how your customers navigate and interact with your website is extremely valuable for getting insight into your audience's behaviour. Crazy Egg is a heat map, traffic analysis, and A/B testing tool that gives you valuable insights into your user's behavioural patterns on your website with the click of a button. With this information, you can understand where the problem areas on your website or a client's website lie and identify potential design changes that may help solve the problem. In addition, you can see demographic reports, view user session data (to see where users are getting stuck), and quickly identify website errors that might be frustrating your users.
Features:
Heatmaps that show where users are clicking on your website, including individual pages
Recordings to get a clear understanding of the path that users take when they land on certain pages of your website
A/B testing to determine which website or page variant performs better
Traffic analysis to understand where your users are coming from
Errors tracking so that you can quickly identify website errors, including where and how they are occurring
Surveys to gain targeted feedback from your users
Best for: Agencies, eCommerce, Small, medium, and large businesses that engage in lead generation
Since behavioral analytics have been a focus for websites, Hotjar has been on the radar for SaaS marketers everywhere. Like Crazy Egg, Hotjar is heatmap software that also provides user session recordings, A/B testing capabilities, and user feedback. The main difference between the two offerings is that Hotjar combines user feedback with behavioral data, giving you more insight into the "why" behind page performance (according to Hotjar). For instance, you can place feedback pop-ups directly on pages using Hotjar and use the information gleaned to see where your pages went wrong. So if someone leaves negative feedback, for instance, you can immediately switch to their session on your website and view the exact path that they took, giving you better insight into the source of their issue.
Features:
Different types of heatmaps, including click maps, move maps, and scroll maps
User session recording and the ability to jump to a specific user session based on feedback that was left
Traffic analysis
User surveys
Integrations (Zapier, HubSpot, Slack, etc.)
Best for: Agencies, eCommerce, Small, medium, and large businesses that engage in lead generation
SaaS Marketing Tools
As a growth marketing tool, TrueNorth aims to be the one-software solution to your marketing efforts, replacing spreadsheets, PM software, and reports. The main focus of the software is to keep your marketing team focused on business goals and growth projections by giving employees insight into what they're working towards with Gantt charts, milestones, and funnel insights.
Features:
A clean, modern user interface with growth projection dashboards and the ability to model different scenarios to gain insight into potential campaigns
Real-time marketing data through integrations with Google Analytics, HubSpot, and Stripe
Compare actual vs projected growth
Create comprehensive project timelines via Gantt charts
Track campaigns across different platforms in one tool
Automatically get experiment ideas and recommendations on which ones to do first, or create your own within the robust brainstorming tool
Best for: Agencies, mid-size businesses
While most SaaS marketing tools offer some sort of management capabilities, few offer audience insight like Sparktoro. With this audience research tool, you can uncover hidden gems of information that really speak to what your audience is all about by gaining valuable insight into demographics, audience behavior online, and text data. This includes the social media accounts that make up your audience or are influencers in that space, commonly used hashtags, popular websites, and much more.
Features:
Crawls over 80 million unique profiles across billions of web pages and social media networks and gives you insight into who your audience watches, listens to, follows, and interacts with
Gives you insight into hashtag trends, following data, bio attributes, and demographics
Allows you to add social profiles, websites, podcasts, etc. into lists for easy access
Best for: Agencies, small to midsize SaaS businesses, subject matter experts, journalists, and more
SaaS SEO Tools

Every SaaS business should understand how their solution sits within the larger conversation around their audience's search intent, and SaaS SEO tools like Semrush can help with that. Aside from robust keyword research capabilities, including organic search results and paid search, Semrush also provides SEO site audits (so you can see which pages need to be optimized for search or identify opportunities for SEO), competitor research (so you can see how your pages rank compared to your competitors, and if there are any keyword gaps that you can take advantage of) and more. What makes Semrush stand out from other tools in this space, however, is the inclusion of robust written content creation tools that help with topic creation, keyword distribution, competitor comparison, and grammar and spelling for articles.
Features:
Keyword research (including keyword difficulty scoring including backlink recommendations and search volume), content auditing, and pay-per-click data
Article content creation tools, including topic research, keyword distribution, and grammar and spelling, plus a built-in editor
Built-in social media management tools
Link building recommendations, content optimization recommendations, and competitor analysis
Best for: businesses of all sizes, including agencies, SaaS companies, eCommerce, and more
While Semrush loads on the additional features, Ahrefs takes a more focused approach by sticking to what it does best: keyword research and SEO optimization. You'll find all the usual suspects here regarding an SEO tool, including a keyword explorer, site audit (to give you insight into your SEO), competitor analysis, and much more.
Features:
Robust keyword explorer with search volume, pay-per-click data, keyword difficulty (including backlink recommendations), and insight into existing top-performing content for a given keyword and parent topic
A content explorer that allows you to peruse top-performing search content for a given keyword and identify opportunities for your own articles and website copy
Competitor analysis allows you to identify which keywords your competitors are ranking for, and quickly see keyword opportunities in the form of gaps (keywords that you or your competitors don't currently rank for)
A rank tracker that allows you to keep tabs on the performance of your content
Best for: businesses of all sizes, agencies, eCommerce, SaaS, and more
SaaS Sales Tools
Effectively managing your leads is extremely important for SaaS businesses. On top of that, being able to prioritize your salespeople to reach out to the leads that are the most qualified and organizing which leads still need to be contacted is paramount. With Pipedrive, everything to do with connecting incoming leads to the right salespeople is managed in one easy-to-use platform. In addition, task automation saves your salespeople time and reduces human error with tedious administrative tasks.
Features:
The ability to manage leads, as well as your sales pipeline, from start to finish
Sales automation to add productivity and efficiency to your sales team
Reporting and analytics to give you insight into your sales processes
Email capabilities, including segmentation, an email builder, and analytics
Robust integrations with lead generation software and more
Best for: startups, small to midsize businesses, SaaS companies
As a conversation intelligence platform, Gong gives you insight into the conversations that your sales team is having with customers and allows you and your sales team to identify risks, opportunities, and zero-in on the messaging that resonates with your customers. Gong works by not only capturing data from conversations but also by giving sales reps a path to closing deals by allowing management to turn that data into actionable guidance.
Features:
Data analysis of conversations over phone, text, email, and more to give you more insight into your customers
Robust forecasting that uses real data from your pipelines to create forecasts based in reality rather than overly-ambitious projections
Built-in collaboration features to keep your employees connected
Integrations with a wide variety of popular tools
Support for over 70+ languages
Best for: small to midsize businesses, call centres, and customer support teams
IT, Infrastructure & Security Tools
As a Remote Monitoring and Management (RMM) and all-in-one IT solution, Atera is great for Managed Service Providers (MSP) and IT companies alike. The software provides robust automations, such as the ability to automate mundane tasks in the background, reducing errors and saving IT professionals time. Rules can also be set to execute certain tasks on a regular basis. Patch management, cybersecurity, and helpdesk features allow IT departments to manage every aspect of their security, software updates, and customer interactions in one centralized location.
Real-time monitoring and alerts for different devices, with the ability to scale up as needed
The ability to set up rules for back-end IT automation
Patch management to ensure the smooth rollout of software updates and patches
Remote access to task manager, service manager, and command prompt to run scripts, uninstall applications, and much more
Integrated remote access with Splashtop and Anydesk, giving you the ability to access desktops, servers, files, and much more
Asset and inventory scanning
Reporting and analytics
Activity logs
SNMP (Simple Network Management Protocol) monitoring
Ability to document processes and procedures with built-in IT documentation
Best for: Small businesses
Another RMM solution is NinjaOne. This software has a clean, easy-to-use interface and a plethora of integrations to increase its functionality. While Atera has a straightforward pricing structure and treats its platform as one solution, NinjaOne separates its platform into different products that offer different features, and pricing is determined in what seems like an a-la-carte method, charging users per device and depending on what features they need.
Features:
Asset monitoring and alerts for each device and endpoint, including services and cloud infrastructure
IT documentation
Ninja Protect, which is ransomware protection, response, and recovery feature
IT automation to handle tedious back-end processes
Operations management so you can have a bird's eye view of the health and performance of all IT assets and infrastructure
Easy software deployment and the ability to uninstall and monitor applications at scale
A secure, self-service IT portal for end users to access specific Ninja-managed devices remotely
Reporting and analytics
Full platform administration including user permissions
Robust endpoint security
Best for: Small and mid-size businesses
Collaboration Tools
Chances are you've heard of Slack before. It's become one of the quintessential collaboration tools for most businesses, large and small. With Slack, you can not only organize conversations across your organization into channels, you can also create groups with limited access, direct message individuals or groups for private conversations, share files, and even make video and voice call to others within slack. You can also invite people from outside of your organization as guests to participate in conversations as needed.
Features:
In-app video and voice calls
Controlled access groups
The ability to share files
Pin conversations for easy access
Searchable conversations
Integrations with popular applications, such as PM software, Google Drive, Office 365, and more
Workflow builder to automate routine actions and repetitive tasks
Best for: Businesses of all sizes, agencies, startups, and more
As project management software, Basecamp is a great tool for remote and distributed teams. Its features don't blow other solutions like ClickUp out of the water, but what it does (and that's enough for most smaller teams), it does extremely well. Projects, tasks, schedules, group chats, and more are organized in dynamic cards on dashboards, with the ability to create separate dashboards for different clients or departments. With these dashboards, it's easy to see everything that's going on with a specific project or deliverable in one place without having to sift through emails, file managers, chats, meeting notes, and more on different platforms. On top of that, the software itself is intuitive and easy to use for even the least tech-savvy among us.
Features:
Keeps communications in one place via dashboards and cards
Eliminates the need to sift through multiple applications to find information
Integrates with popular SaaS tools like Slack, Gmail, Outlook, and more
Allows file sharing, notifications, and tags
Robust search to find what you're looking for easily
Best for: startups, agencies, small to midsize businesses
Automation tools
When it comes to automation, Zapier is often the first tool that companies look toward. With Zapier, you can connect all the applications you use every day together so that they work seamlessly. The image above really describes the process well — you pick a "trigger", which then sets off a chain reaction of automations that provide context and simplification to a standard workflow process. The automations can be straightforward or more complex, depending on your business, the applications involved, and the process that you want automated.
Features:
Automate multi-task processes with straightforward workflow steps
Set specific triggers for different workflows so the right process is executed at the right time
Format workflows so they are easy to understand and adjust
Use existing workflow integrations or build your own
Use webhooks to customize service and send requests to any URL
Move bulk data on demand
Best for: SaaS businesses, startups, small and midsize businesses, enterprise organizations
Email automation can be a tough nut to crack, especially when the complexity of your customer information and ABM marketing strategies complicate the simple schedule and send the process of email marketing. With Userlist, you get a full stack SaaS email automation tools solution that works with every aspect of your SaaS business, from lead nurturing to onboarding. Send an automatic email once a user logs into your app for the first time, giving them usage tips specific to their industry and onboarding information. Manage company accounts rather than just individuals, and tailor your messages based on relevant ABM campaigns.
Features:
Trigger automated emails to be sent to a user when a specific action is completed
Manage entire company accounts rather than just individual emails
Dynamically segment users based on their behaviour
Deliver email or in-app messages depending on the situation
Send broadcasts to inform users of new features
Send marketing emails from within Userlist, eliminating the need for yet another external app

Best for: small and midsize SaaS businesses
Data Quality Tools
When you have incomplete or duplicate customer data within your Salesforce or other CRM environment, it can severely affect how you connect and communicate with your customers. With WinPure, the hassle of manually going through your customer data and cleaning it up is eliminated through their Clean & Match tool, which not only freshens up your CRM data, it also expands to spreadsheets, mailing lists, databases, and more. Process automation and an API add to this software's functionality and ensure that you have the most accurate information possible.
Features:
Cleaning, correcting, and deduplicating data in CRMs, mailing lists, databases, spreadsheets, and more
Locally installed software, so the security of data is matched to your own localized environment
Built-in fuzzy and phonetic match algorithms
World-class customer support and training
Best for: small and mid-market businesses
As a Salesforce data clean-up tool, Cloudingo makes it easy to ensure that you have accurate and clean customer data. It combs through Salesforce to find and consolidate duplicate records while at the same time giving you the flexibility to determine how the system will handle said records. For instance, duplicate records can be merged manually, in bulk, or automatically depending on your needs.
Features:
Dedupe and clean data with as much or as little automation as you want
Simple, user-friendly interface
Import files and update existing records automatically or via your specifications
Easily find and export data
Integrate with other platforms via an API
Conduct reports and audits on demand
Best for: Small and midsize businesses
SaaS Onboarding Tools
First impressions are extremely important, especially in the competitive SaaS market. When you follow SaaS onboarding best practices, users feel empowered to utilize the application to its fullest capabilities, resulting in them relying on your software for their business needs. But to get to this point, you need robust SaaS onboarding tools, and Appcues doesn't disappoint. With Appcues, you can create amazing in-app experiences that direct customers without being invasive and track the effectiveness of your direction.
Features:
Install the SDK on your website to begin tracking events and flows
The ability to create in-app tutorials, events, and more within a few clicks. No need to download software, as Appcues works within Google Chrome as an extension
The Appcues studio allows you to track and manage flows and events and measure in-app behaviour within a visual dashboard
Best for: Small and midsize businesses
When it comes to SaaS onboarding tools, Userflow is worth a second look. With Userflow, you can build customized in-app tours, checklists, surveys, and more without coding. It also has one of the most intuitive flow builders on the market, with drag and drop functionality that makes it easy for even the least tech-savvy employee to create user onboarding experiences.
Features:
Easy to use and intuitive interface
Visual, point and click flow creation without the need to know how to code
In-app previews
Works with all frameworks
The ability to track custom user attributes and events
Works with single page and multiple page applications
Best for: Small and midsize businesses
Conclusion
And there you have it, a comprehensive review of the best SaaS tools on the market today. If you work for or own a SaaS company and want to streamline your business operations, ensure you have clean customer data, and support long-term growth, then you'll want to adopt some of these SaaS tools.
On the other hand, if you're a SaaS business that's looking for inbound marketing strategies, then give Roketto a call. We're waiting to hear from you!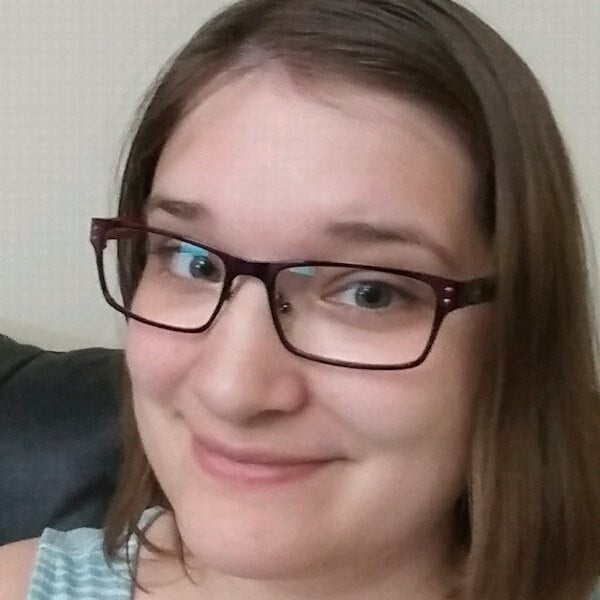 Lisa Hoffart is a professional writer with several years of experience crafting well-researched content for a wide variety of industries, from legal, real estate, technology, and more. Lisa is a huge technology geek that loves video games and computers. In her free time, Lisa enjoys sewing, crafting, and hanging out with her cat.