B2B SaaS marketing is a combination of science, psychology and creativity. It's also a lot like gardening. The science is the data, the psychology is understanding your market, and the creativity is marketing art that engages your customers. But the gardening is the key component that brings it all together to grow your SaaS company.
Let's say you have a great software product that provides a valuable service for the business community. You know it's useful and can save your clients time and money, but how do you grow your SaaS company to be more visible in the marketplace? How do you plant the seed, germinate it, and help it grow?
Have you ever stopped to consider how many seeds a tree produces? Think about it for a minute. Think about an oak tree. Oak trees, just like businesses, have boom and bust years. In a boom year, one oak tree can produce 10,000 acorns. That's potentially thousands of new trees that can be cultivated and grown into a whole forest of new trees, and that means there are millions upon millions of more nuts on the way.
That's exponential growth. A feature of nature that ensures survival and the online marketplace follows this law by allowing access to an ever-increasing number of potential customers - if you can nurture those nuts/leads.
That's exponential growth. A feature of nature that ensures survival and the online marketplace follows this law by allowing access to an ever-increasing number of potential customers - if you can nurture those nuts/leads.
But you are a software genius, not a marketer, you produce the acorns but you don't know how to take the acorns into new ground, plant them, cultivate them and grow a whole new generation of customers.
That's where the gardener comes in - aka SaaS marketing companies.
Marketing SaaS companies know where to source fertile ground how to plant those nuts, they know how to nurture those seedlings into leads, and how to grow your SaaS software business year after year by utilizing the right tools, with the ultimate goal of taking your nut and growing it into a freaking awesome tree - with far reaching branches and the ongoing production of more nuts.
Ok, if all of this seems a little too nutty for you, let's set this green metaphor aside and get down to SaaS product marketing details.
1
SaaS Sales Goals:

Goals. It may seem obvious, but unless you have specified the goals you want to reach, it can be difficult to structure an effective SaaS marketing plan. You need to know how to assess what the cost per lead is from each marketing tactic. You need to understand how many visitors translate into leads to estimate how many visitors you need, and how many leads can be nurtured from each level of the funnel. And you need to recognise which channels work best for you to determine where to channel your marketing budget.
2
SaaS Employees are Brand Ambassadors:

There are a few steps you can take to maximize the efficacy of your SaaS marketing initiatives, and one of the first steps you can take is to make your employees brand ambassadors. A healthy tree produces healthy nuts.
So cultivating a healthy and robust company culture provides a positive atmosphere and happy employees who will spread the word about your awesome software. Make your employees proud of the work they do, make them feel like an important part of the process by reminding them how the software provides value and informing them of the successes, listen to their ideas, and provide a sales chart in the engine room that tracks the progress. Set sales goals and provide rewards for reaching those goals. Provide incentives for team members to make sales. In this world of mass marketing, word of mouth often provides the authenticity that buyers want when seeking a product, so remember that every member of your team could be that one oak tree, and from one tree many nuts can fall.
3
SaaS Content Marketing:

The first rule of content marketing is understanding your market. Every business will have different pain points, and when you understand what they want and need, you can cultivate your content to let your clients know about the solutions you provide. This can be done in a variety of ways, but one of the most effective is the longform blog.
Blog posts provide an excellent way to implement updated SEO into your website. And by understanding the questions your clients have and what they are searching for, you can plant the right keywords in the blogs to ensure the search engines will match your blog to their query. But, more importantly, the blogs can address the problems or questions your clients have and let them know how your software solves those problems.
According to the 2016 Demand Gen Report, 96 percent of B2B buyers want content with more input from industry thought leaders, and a long-form blog can be the most effective way to become an industry thought leader and to reach other thought leaders who will spread the word about your product. With a strong SaaS content marketing strategy, the growth of your company will be organic and robust. One incredible example is Study Crumb - an essay writing service that does a great job of content marketing with informational blog posts.
4
SaaS Social Media Marketing:

Socialnomics is a new term that was coined to describe the incredible economic benefits of social media marketing. While Facebook and Twitter are great platforms for business, and to increase your digital footprint you should definitely plant a few software seeds there, but for B2B leads, LinkedIn should be a part of your marketing plan. Think about it less as push marketing and more as pull marketing. By publishing informative articles on LinkedIn, you are providing valuable information that your customers will be happy to find because you are providing solutions to their problems.
And when you market on social media platforms remember the golden rule - it's social. Don't be the bore at the party that talks only of your own achievements; share the love, share information from other sources that will also be helpful to your customers.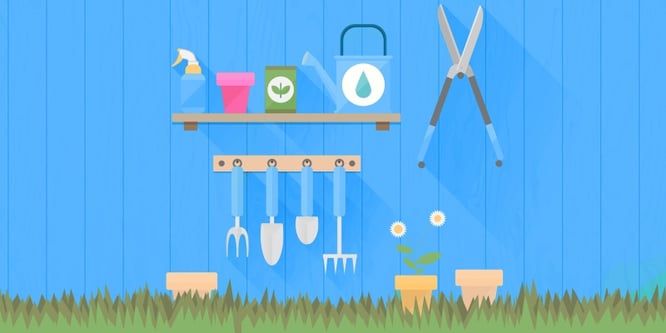 Become a trusted and valuable source of information, and throw in a few fun posts. The rule of the green thumb here is that you should post 20 percent promotional content and 80 percent entertaining or educational content on your platforms.
This rule is taken from the understanding that 80 percent of revenue comes from 20 percent your customers - so start building a conversation with that 20 percent and delivering content they engage with. Use Google Analytics to understand which content is most popular and expand upon those themes.
5
Focus on Customer Experience:

When you have a great product, it's easy to think that the product should sell itself. But, that's just not good enough in today's online marketplace. You have to make sure that when people come to your website or your social media platforms they have a good experience, that they can find what they are looking for, and they are given the right impression to ensure that you begin to build a trusting relationship with your customer.
A recent case study on Doximity, a leading medical social network, revealed that they doubled their sales from the first quarter to the second, simply by changing the copy in their marketing materials to focus on the needs of their clients.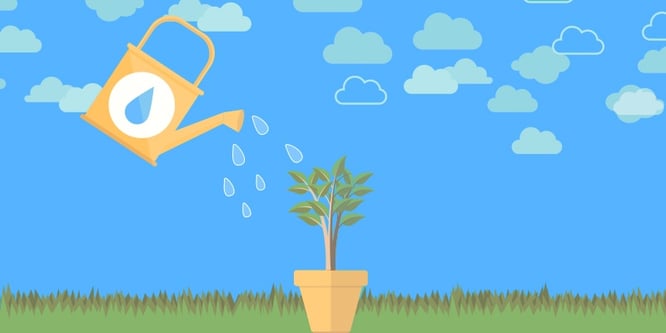 Ensure your marketing focus is less bragging about your awesomeness and more about helping your customers.
Remember - it's not about you - it's about them.
So the site should be easy to navigate and load quickly, the copy and content should be in tune with the language your customers understand, with no complicated jargon or confusing content, and customer service (if you have it) should be friendly and respond in a timely manner.
Consider developing a social media playbook to help whoever is in charge of your social media platforms follow a set of guidelines that keeps the content is in line with your brand.
6
Expand Your SaaS Playing Field:

We live in a global marketplace, and we have access to multiple platforms. So think about where your customers play. Sure the big three are easy targets, LinkedIn, Twitter and Facebook are the go-to platforms for all marketing initiatives, but how about creating 60 second explainer videos that highlights how the awesome features of your software solves their problems in simple steps. How about webinars, or hosting local events to help get the word out. Consider giving free presentations or introductory training sessions at the companies that might be interested in your product(s). There are many creative marketing initiatives that can engage your customers, but the key is to be there for them at every level of the funnel with content that relates to their requirements.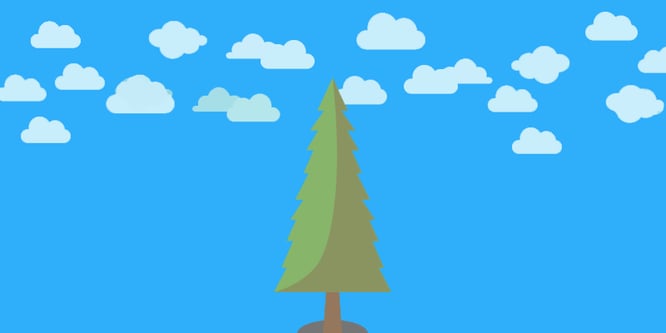 Don't be the squirrel that hoards all his nuts in one safe stash. Be the gardener that plants his nuts far and wide, nurtures those little seedlings with care, and watches to see if they need water or shelter.
But if planting and sowing is not for you, hire an awesome marketing gardener and sit back and reap the ROI come harvest time.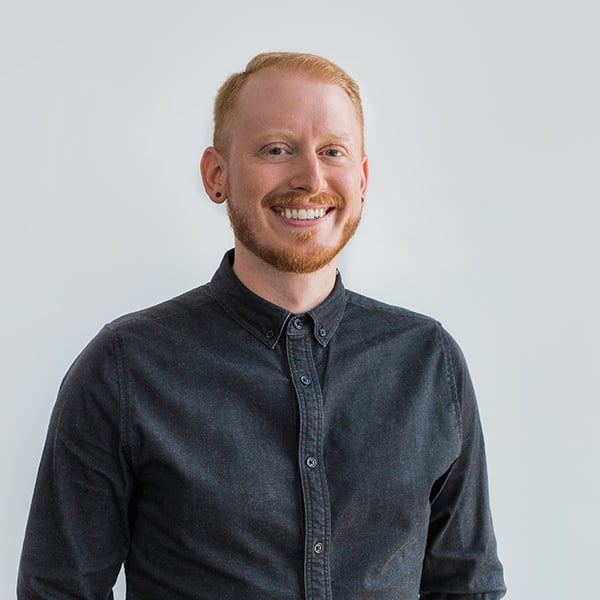 Ulf is one of the co-founders here at Roketto. His passion shines brightest when tasked with increasing business growth through inbound marketing. If you want to talk strategy, give Ulf a shout and you're likely to see him spark with excitement.