We'll start with a universal truth: digital marketing is confusing.
It seems like there are a million pipelines to build, a thousand campaigns to maintain and measure, and a ton of marketing gurus on LinkedIn sharing their profound yet irrelevant secrets.
At the end of the day, you're left sitting at your desk wondering if you've taken even the smallest step towards having a cohesive marketing plan.
Because, honestly, you can't tell right now.
Thankfully for the overwhelmed software marketer, there are frameworks to help you make sense of the madness. While some of them are more gimmicky than useful, the most tried-and-true structures are also the simplest and easiest to stick to.
A digital marketing funnel is a powerful tool to help you make progress and achieve milestones.
This online marketing funnel maps out your customer's journey in straightforward steps. Because it's a simple framework that makes total sense, it's a great place to start planning kick-ass content that'll get results.
Maybe your marketing plan needs a full-scale review, or maybe you just need to revise and improve a specific step. We'll show you how a digital marketing funnel should work and how it can help you turn your valuable content into quality leads.
What Is A Digital Marketing Funnel?
A digital marketing funnel is the series of steps a prospect takes to become a customer.
You might be thinking if this is a step-by-step thing, why is it called a 'funnel' and not just a 'process'? Well, think about it this way.
In literal terms, the shape of a funnel (wide at the top, small at the bottom) allows you to pour a lot of liquid into something without spilling it everywhere.
A digital marketing funnel is so-called because it's structure allows marketers to 'pour' a wide range of prospects into their top-level content, through their more targeted content, and into a pool of paying customers.
It's a 'funnel' because of this movement down through general content towards more targeted, action-driven messages that sell your products and services.
Different versions have varying steps, but the most common marketing funnel has four steps:
Sounds simple, right? The buyer's whole journey, encapsulated in four stages.
Firstly, they see your products and services. Secondly, they're keen to hear more about them. Thirdly, they want them. Fourthly, they get them.
Of course, defining these steps is only the beginning. The magic lies in creating the right kind of content at each stage of the online marketing funnel - because that's how customers move through the stages.
| | | |
| --- | --- | --- |
| Stage | Content Examples | Purpose |
| Awareness | Broad strokes PR campaigns, landing pages, initial outreach, website SEO, social media | Attract attention and brand discovery from the target audience |
| Interest | Direct mail campaigns, newsletters, case studies | Educate about the brand mission, offer a solution to their problems |
| Desire | Downloadable offers, social media interactions, solution-oriented blog posts, webinars | Deepen the consumer-brand relationship, convincing them that they will enjoy your product as much as your content |
| Action | CTAs for product demos, free trials, limited time offers | Provide a clear road to purchase for invested prospects |
To clarify, the goal here is to guide your customers through the funnel. You're not dragging or forcing them to follow you with in-your-face outbound messaging. Instead, customers are enticed by a fantastic end-to-end experience that only deepens your relationship.
Pro Tip: Conversion funnel marketing works because you're not constantly throwing sales pitches at your customer. Instead, your content nudges them along the journey of discovering your brand, your value, and your product.
But the question remains, how do you do that?
Don't worry if you're still scratching your head at this stage.
Understanding the basic concepts behind digital funnel marketing is one thing. Putting them into practice is a whole other animal. (Probably a confusing one, like a platypus.)
You need to translate the four stages into effective digital marketing conversion tactics. And you'll be able to do this with seven easy steps.
Solve your customer's problems
Put your customers at the center
1. Set A Goal For Your Online Marketing Funnel Model
Right now you might be itching to get started and jump straight down the digital marketing funnel, like Alice into conversion wonderland. Slow down. The first step of conversion funnel marketing is knowing what your business needs.
You can't convert customers if you don't even have an idea on what you're asking them to do. That's why your digital marketing journey should start with setting some goals.
Do you want:
It's fine to want them all. But you should pick one goal for each marketing activity and set up a concrete plan: for example, a 20% increase in sales by the end of the year.
This will refine your approach, helping you shoot for an attainable goal and giving you a window of time to plan your content for a better digital marketing sales funnel.
2. Target The Right Leads
Imagine that you're trying to grow apples. What should you do?
Well, what you shouldn't do is head to the store and buy orange seeds.
Trying to cultivate apples from oranges sounds demented. But that's basically what happens when you don't focus your digital marketing conversion funnel on viable prospects.
Your team has limited resources. If you're going to spread the word about your product, you don't want to spend time and money throwing people into your digital marketing funnel when they have zero interest in what you're selling.
Selling pet food? Target pet owners. No matter how good your product is, you won't have any success pitching to people who don't have a pet.
Buyer personas are a cliche topic at this point, but it's a necessary place to get started for the basics of successful content marketing. You can't sell without knowing everything about who you're selling to.
Ask yourself these questions:
Question

Features

Who is your target audience?

Job title, age group, responsibilities, likes and dislikes, communication style

Where can you find them?

Social media use, online community participation

What challenges do they face?

Team communication, task automation, workflow efficiency

Can you use these factors to build an audience for targeted digital marketing campaigns?
Once you've got a clear picture of the target audience your content, you should refine your delivery with tools like this:
Software companies that don't take the time to study their target audience waste time and money by throwing content everywhere, without a strategy to keep things consistent and measurable.
With in-depth knowledge and awareness of exactly who your customers are, where they get their content, and what they need, you can develop a more calculated and effective content strategy that gets results.
3. Solve Your Customer's Problems
People have problems. SaaS exists as a solution to those problems. So, if you're selling software, the best way to appeal to people without annoying them is to present solutions.
72% of buyers turn to Google to solve a problem. They're looking for blog posts, guides, social media posts, webinars - informative and knowledgeable content to help them.
That's where you come in. When done correctly, your digital marketing funnel should guide customers to your solutions for their issues. So make sure you've done your research on what they want.
Pro Tip: One of the biggest reasons to know your buyer persona is to understand your customers' pain point. Your product exists to solve the problem.
Vidyard's marketing is a great example of solutions-focused messaging. To demonstrate the value of their video creation software, their content offers prospects genuine support with problems that can be solved through video.
Vidyard demonstrates why SaaS companies should never be stingy with their expertise. When you open up about your knowledge, you're opening yourself up for potential customers to discover your brand and stay for the value it offers.
Sure, you can pay for promotions on search engines or social media. But at this point, people aren't interested in seeing promotional content.
Your customers need baseline information to inform the purchasing decision they're going to make. And if you can give them good answers, they might start evaluating your brand in the back of their mind as an option to purchase from.
4. Don't Be Pushy
Sales funnel internet marketing is designed to help you sell. So naturally, you want to set your salespeople up with prospects early on in their buyer journey, right?
Wrong. Nothing turns off a prospective customer like being pitched at constantly when they're not ready. When marketing and sales teams are misaligned it costs companies around 10% of revenue per year. It's an expensive mistake, yet people still keep tripping up.
Think about it like this. Would you consider purchasing an annual software subscription if, after downloading a whitepaper, you got numerous sales calls from the company?
Probably not. It's too pushy, and you're still figuring out whether their whitepaper is helpful.
What if you came across a SaaS company that took its time with marketing? Instead of hounding you with pushy sales calls, they just send you helpful and personalized email like this:
That's much more helpful, right?
Educate, don't just promote. Don't be afraid to talk to people about their problem, especially if it's one they didn't realize they had until they stumbled upon your content.
Be prepared for people to find you throughout different stages of their digital marketing journey, because if you give them the right kind of helpful content then they'll stick with you all the way through. Good marketing should also be lead generation marketing to help you drive more sales.
No matter the size of your sales team, it's important to use them the right way. Focus on warm leads, who are familiar with your brand and are ready to learn more. These people are at the desired stage: a simple nudge is enough to push them to a purchasing decision.
5. Show Off!
Humility is a virtue.
But when we're talking about your digital marketing funnel and selling software, you've got to show off a little.
This isn't to say you should be gloating about your (socially distanced) tug-of-war championship win against your neighbours. (Good job, by the way.)
But if your software company has earned some wins, you've got to tell your audience about them. This is where the following types of content are powerful:
Content that celebrates a win helps to pull customers in from the 'interested' stage to the 'desire' stage of your digital marketing funnel.
No matter how special your brand is, it can't shine if you don't show it off. Leverage your success to show prospective customers why they shouldn't even think about your competitors.
Pride yourself on customer service? Show customer testimonials in your advertising. Are you great for big data solutions? Showcase how you use data in your blog posts.
Incorporate everything great about your company into your marketing. Show how much you care about your employees and customers, or the attention you put into shingling someone's roof.
6. Put Your Customers At The Center
Every marketer knows that customers love personalized experiences. Without personalized marketing messages, your software will appear boring and irrelevant to your customers - even if your solution solves their problem.
For your customers to see value in your product, they've got to be able to see themselves using it and benefiting from it.
Pro Tip: Putting your customers at the center of your marketing messages will inspire these thoughts and establish a connection between your brand and the people who can see themselves buying from it.
Connecting with customers takes empathy. It's about looking at your digital marketing funnel and imagining scenarios that fit with each category, then aligning your content to match each scenario.
We've translated each stage into a realistic scenario with an appropriate content strategy to match:
| | | |
| --- | --- | --- |
| Stage | Scenario | Content |
| Awareness | Your customer encounters a challenge. They start searching for general solutions to the challenge | Blogs |
| Interest | Your customer finds your company and starts to assess whether your solution matches their needs | Landing pages, videos, whitepapers |
| Desire | Your customer is convinced that your software can solve their problem, but they want to make sure you're the best option | Case studies, webinars |
| Action | Your customer is going to make a purchase | Product demos |
This is where your digital marketing funnel is a powerful tool that helps you put structure and intention around your marketing strategy.
A great illustration of putting customers at the centre of digital marketing is the SaaS landing page. When we shared content marketing stats that actually mean something, we talked about the high conversion rate of landing pages for SaaS companies.
Your landing page is often the first interaction a prospect has with your business, so to make an impact quickly your content has to help them self-identify as a potential customer.
It's about encouraging the customer to think "this software is made for me and it can help me".
Squarespace achieves this effortlessly with their landing page. It shows potential customers how this website builder can create the type of website they want and need:
7. Follow-up after purchase
You've done it. Your digital marketing sales funnel worked. Customers are responding to your valuable, strategic content and making purchases. You're ready to grab a beer at the end of the day and celebrate a job well done.
Hold on. Is your job done?
Hell no. This is where too many SaaS companies get too confident and neglect their customers post-sale.
The critical thing to remember here is that the majority of SaaS companies rely on ongoing subscriptions, so you have to continue to nurture customer relationships to make sure they stay loyal to your brand - and that your brand stays valuable to them.
Pro Tip: Providing a solid post-purchase experience is the way to turn them from a converted lead to an evangelist: someone who's so invested in your brand that they're willing to spread the word about your products.
What are some ways to follow up?
Provide resources on how to use your product
Offer complimentary product discounts
Prompt troubleshooting
Establish an online community (e.g. a forum to discuss issues or tips)
Request satisfaction feedback
Give referral bonuses
Share exclusive content (e.g. webinars, blog posts, explainer videos)
If your customer trusts you enough to make that first purchase, you've got to keep providing the same (if not, more) quality of content to strengthen that relationship and gain more leads from referrals.
80% of customers have stated that a positive post-purchase experience makes them more likely to recommend that brand to friends and family.
Funnel marketing online wouldn't work without that connection to people who are already customers. You need to keep them invested to keep them buying.
Keep them in the loop on what's going on with you, but also keep an ear to the ground. Listen to the issues they care about in the real world. Addressing recent events in an appropriate manner drives home the message that your brand is grounded and caring.
Where Do I Even Start?
Understanding the basics of conversion funnel digital marketing doesn't translate directly into jumpstarting your content, especially if you're new to thinking about marketing this way.
You might be feeling a bit overwhelmed at this point. Do you just delete all your hard work and start over? Do you just make a few tweaks and hope things get better?
Here are a few ideas to help you improve your digital marketing funnel productively and confidently:
Audit your existing content. Is your pre-existing content weak? Maybe it doesn't target your customer's problems in a real way. This is the perfect opportunity to fill your new content marketing planner with refreshed content.
Plan some content. Now that you know your buyer persona, figure out what kind of content they want to see. The most effective types of content marketing may depend on your audience.
Refine your SEO. Are customers struggling to find your website? Take a good hard look at whether or not you're optimized for keywords in your industry. The best website marketing funnel needs to be easy for your customers to find.
Pick your platforms. Not every platform is going to work with your approach, and that's okay. Instead of trying to cover every platform, take a good hard look at your marketing metrics and get rid of the campaigns that aren't working.
Focus on education.. 77% of B2B marketers nurture their audience with educational content. If you're feeling at a loss for inspiration, teach your audience something new.
Experiment with content. Don't be afraid to try new content formats or promotions. Influencer marketing? YouTube videos? You never know what could stick if you've never tried it.
Repurpose successful content. Reworking old content is like recycling: it's good for everyone. Publishing old but successful content in a new format enables new customers to discover it all over again.
We know how overwhelming it can be for business owners and marketing managers to overhaul their digital marketing funnel without going insane. It might be worth hiring a marketing agency to get some extra muscle to support you with your new plan of attack.
Conclusion: Are You Ready To Master Your Digital Marketing Funnel?
We've walked you through the definition, application, and methods of using your digital marketing funnel to market SaaS effectively to your customers.
If you follow these steps and take the time to review and refine your approach, you'll reap the benefits of conversion funnel marketing. Stay consistent in your commitment to delivering a meaningful and educational content experience to your customers, and they'll stay consistent in their loyalty to you.
So be wary of the LinkedIn gurus pitching marketing secrets that aren't helpful or relevant. Stick to a simple formula of calculated, educational, and personalized content across a digital marketing funnel that leverages your relationship with customers.
Still can't figure it out? There's no shame in consulting with the experts for help. Contact us for a consultation on how you can turn your digital marketing funnel into a high-converting tool.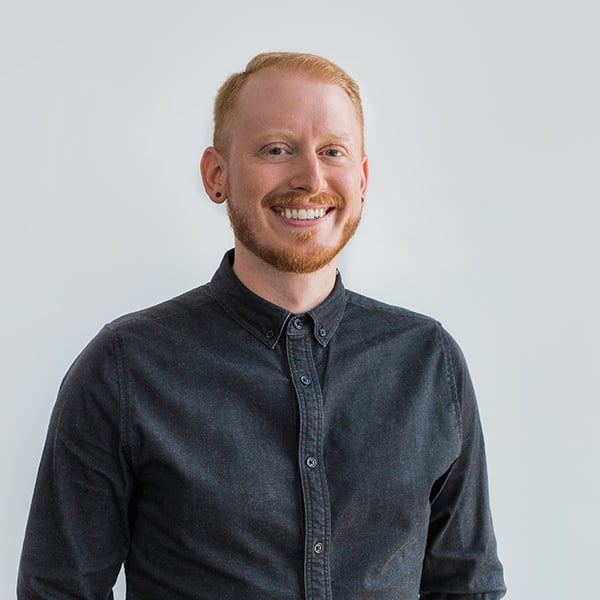 Ulf is one of the co-founders here at Roketto. His passion shines brightest when tasked with increasing business growth through inbound marketing. If you want to talk strategy, give Ulf a shout and you're likely to see him spark with excitement.