Content Marketing for B2B industrial product & services companies comes with a unique set of challenges.
Our first conversation with the owners and marketing managers of these types of companies usually involve at least one (and usually more) of the following concerns:
Marketing & sales results falling short of expectations
Lead drop off over the highly considered sales cycle
Content not resonating with target audience
Effectiveness of marketing efforts unclear and not measurable
Do any of these sound familiar? If so, you may have already learned that if not properly planned, industrial content marketing can lead to a lot of time, work and money spent on very little results.
We're not here to talk about channels, hacks, or cheap tactics. In this post we're going to meet these challenges head on, and look at how we can turn things around using an inbound approach.
1
Define Your Long Term Industrial Marketing Strategy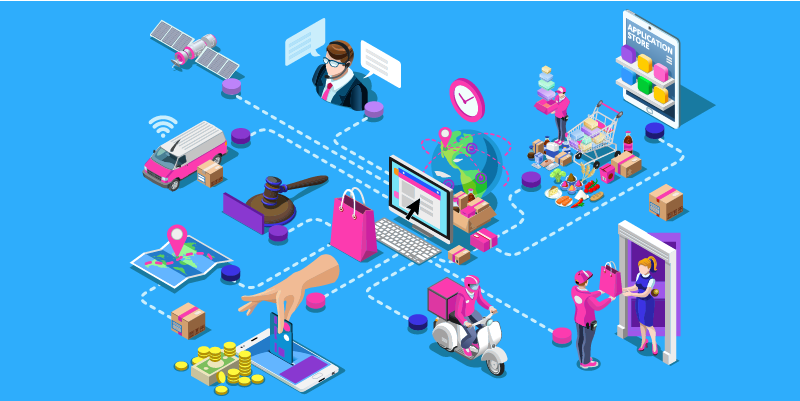 It's important to map out the direction of your marketing plan far in advance.
Getting lost in the craziness of daily marketing management tasks, seasonal fluctuations, market changes, etc., can make it easy to lose sight of the big picture. Having a clear path in place with predetermined KPI's and milestones will give you stability and help keep your focus on the long term goals.
Of course that's easier said than done, so let's go over how to set yourself up for success.
Start with Historical Data
Start by pulling all of the meaningful data that you can from your web analytics, CRM, sales software or whatever else you've got. Determine which metrics you can measure success by, whether that's traffic numbers, lead conversion rates, sale close rates, newsletter subscribers, etc.
Pay attention to any trends, and make sure everything you are pulling is accurate. Once you have data you feel confident that you can rely on, we can get to work.
Set Goals & Expectations
Using the historical metrics you've pulled, it's time to set some goals. They need to be SMART goals, with defined KPI's so you will know whether or not you are on track to meeting them. Since we are basing them on our historical metrics (not guesswork), we should have an idea of what is realistic.
For example, let's say you are a Hydro Excavation company. After pulling your historical data, you discover the following:
Monthly web traffic average: 20000
Monthly web leads: 150
Lead conversion rate: 0.75%
Lead to sale close rate: 25%
Monthly sales average: 38 sales
You could set the following SMART goal:
SMART Goal #1
Increase monthly web leads by 20% (from 150 to 180) by the next quarter.
As long as we focus on increasing quality traffic, and improving the lead conversion rate, this is a reasonable and achievable goal.
All marketing efforts should relate back to your SMART goals in some way, and they should be reviewed on a frequent basis. We like to set quarterly goals and review once a month.
Stick with The Plan
Consistency is key when following through with a long term strategy.
As mentioned, when dealing with the day to day industrial marketing management duties, it's critical to keep the long term plan in mind and not let the small things sway you. It's okay to tweak the plan as you go, but try not to make changes here until you reach the end of each quarter.
Know that it takes time to get things going, and those first 6-10 months are going to be difficult. Keep your eye on the prize and be sure to celebrate all of the small victories along the way.
2
Use The Considered Buying Process to Your Advantage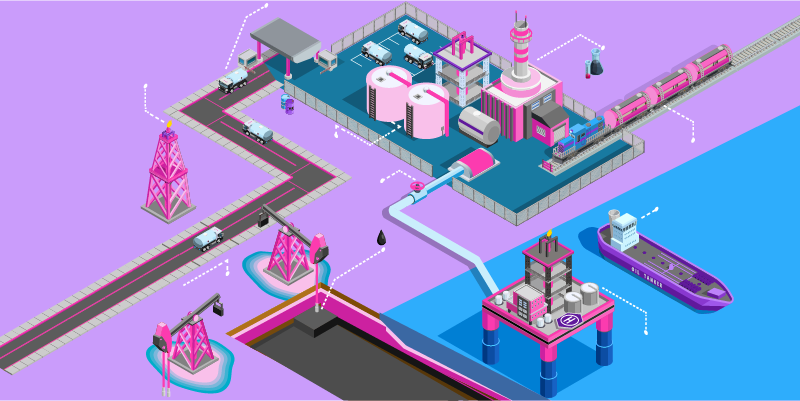 You're not selling ipods or gym memberships.
B2B Industrial products & services tend to have big price points, and heavily considered buying processes. Many marketers are too focused on bottom of funnel activities, and get frustrated that the leads & sales don't come fast enough when working in this industry.
The good news is that you can use this to your advantage to get a leg up on your competition, and show huge value to your prospects.
Understanding your Customers Journey
The first step is to gather information on the journey your customers went through before they found you. It's important to get insights as far back as possible. Some items to consider include:
You'll also want to learn about the questions and roadblocks they encountered along the way to becoming your customer. What made them end up going with you, and what could you have done better?
You want to stay away from guessing or making assumptions here. If you survey enough of your customers you are bound to learn something new, and discover there are trends in their behaviour patterns. The goal here is to identify and define the full path they go through, as every point in their journey is an opportunity for you to reach them.
Be Helpful
It's not about you, or your product or service, or how great you are - at least not yet. It's about your prospect and their needs. After identifying your customers journey, you should now have a wealth of insights into what you can do to reach your prospects early in their journey, and nurture through the buying process over time.
Take advantage of every problem, question, or roadblock your prospects have by simply showing up, and being helpful. Instead of selling, focus on educating and informing. You'll make a positive impression and build up brand recognition and loyalty.
Keep at it and eventually you'll build up a thriving, sustainable funnel.
3
Align Content Marketing with Prospects Needs & Behaviours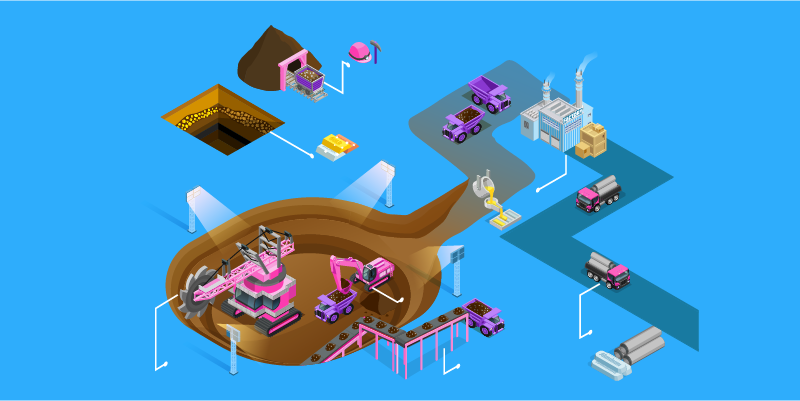 It's really easy to write content that falls flat.
Many industrial business marketers think that simply "participating" in content efforts is enough, when in fact they are just adding to the noise. In order to provide value, you need to align your content with your prospects needs & behaviours that you identified when learning about their journey to becoming a customer.
Remember all of those questions that you recently discovered that they ask, and the problems they encounter? Those are key opportunities! Consider all of the ways you can take advantage of this:
Only after you've researched and identified what really matters to your audience can you be confident that you're ready to create content that will resonate with them.
For example, let's say you're a company that provides industrial coating services. Some might be tempted to start talking about their great coating products, services, pricing, guarantee and why they're better than the other guys.
This kind of content might be okay with the few people who are near the bottom of the funnel and already comparing you with your competitors, but you won't attract much of anything else.
Instead, you could zero in on the challenges and answers your prospects are actively searching for, such as:
While these topics aren't likely to help you close a sale, they can attract prospects early in their journey to becoming a customer. The more answers you publish, the more touch points you're creating for your prospects to find you. Remember what we said about creating a sustainable, thriving funnel? This is how!
4
Maximize the Effectiveness of Your Content Marketing Efforts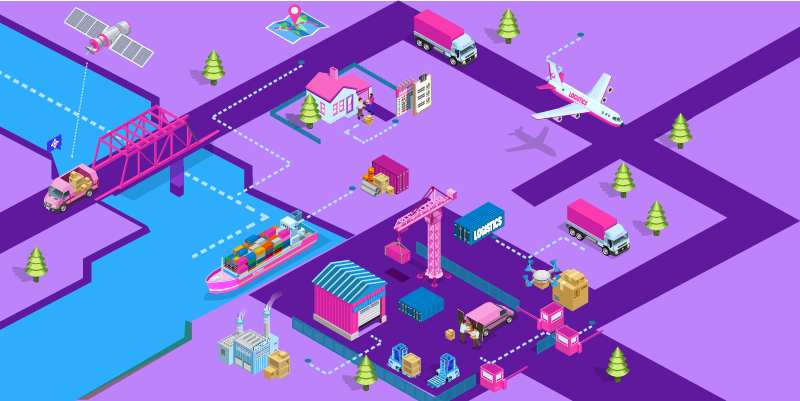 If you're unsure if your marketing is effective, it's probably not effective.
Inbound marketing is about more than drafting up a content compass and scheduling posts a year in advance. The cold hard fact is, most of your content will suck. It may be professionally written, it may be beautifully presented, but that doesn't mean much if no one cares about it.
It's inevitable that some of your posts will do better than others, so let's dive into how to get some numbers behind each post, and develop an approach to maximize the effectiveness of industrial content marketing efforts.
Develop a Testing Strategy
After publishing content, it's common practice to market it in order to draw attention. Channels are chosen, audiences are defined, budgets are allocated and to many industrial marketing managers, that is considered a job well done. Here is a common scenario:
Industrial Cleaning Company creates a guide on "Best Cleaning Practices for Manufacturing Plants". They choose owners and managers of manufacturing companies as their audience, and allocate a set budget they are willing to spend on Facebook advertising. They run the campaign during the preset duration, and afterwards evaluate results.
Even though the content seems to be inline with the audience being targeted, there's no guarantee they're going to care about it. This simply isn't efficient or effective marketing.
Instead of set budgets, develop a method for testing each piece of content as quickly as possible to see which categories/topics resonate best with audiences.
It shouldn't take longer than a day or two to discern whether or not the content is hitting the mark. Why commit a full marketing budget to something that you can tell isn't working in the first 24 hours?
Here is an example of how the scenario above could be improved:
Industrial Cleaning Company creates a guide on best cleaning practices for manufacturing plants. They choose owners and managers of manufacturing companies as their audience, and run 3 different ads for 24 hours. They discover the campaign is delivering a ton of impressions to their audience, but is getting poor engagement with the top ads click-through-rate showing 0.80%.
They pause the campaign, and pivot their efforts on spinning up a new guide on "How Cleaning Impacts Factory Safety". They create a new campaign targeting the same audience, and after 24 hours they discover a similar amount of impressions as their last campaign, but this time a CTR of 6%. With high engagement proven, they can confidently continue with that campaign.
Once you start paying attention to the numbers, you'll discover that only a small portion of your content performs at a high level. Developing a testing strategy to identify that glorious high performing content as quickly as possible is a critical step in leveling up your content marketing effectiveness.
Milk Your Top Performing Content for All it's Worth
After months of hard work, you've finally identified a content angle that your prospects are showing high engagement with. Now what?
The short answer is that the fun is just beginning. Content comes in many forms, and once you know what works, it's time to consider the different ways you can utilize the idea that finally struck gold. For instance, you can take your most popular blog post and spin it into the following:
See where we're going with this? It takes time and effort to create and test content, so when you find something that really works, test how it works across other mediums, channels, and even industries.
Need a Hand?
Roketto is a leading Canadian inbound marketing agency that specializes in industrial marketing strategy & management. We'd love to chat if you have any questions about this post, or need a hand getting started on these 4 keys to industrial content marketing success.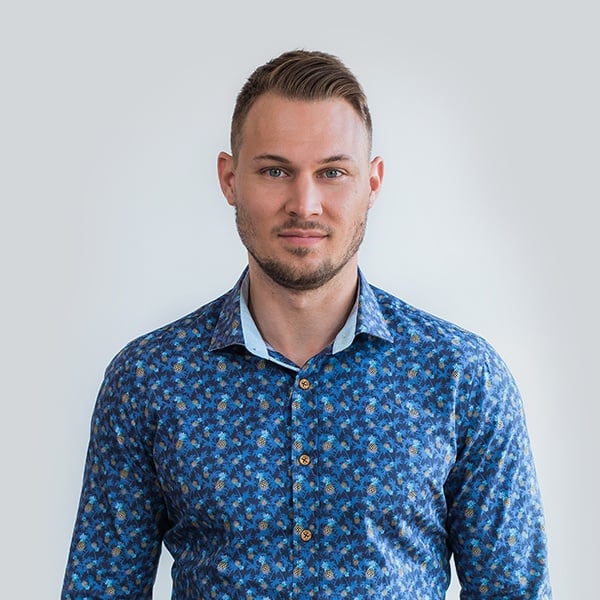 Chris is one of the managing partners at Roketto. His area of expertise is digital marketing and loves sharing and educating on topics like Google Ads, CPC bidding tactics, Google Analytics, and marketing automation. When Chris isn't in the office, he enjoys playing volleyball, mountain biking, and hiking with his American Eskimo.