Are you wondering what an inbound marketing service can do for your business?
There is a lot of talk about inbound marketing and how it's a cost-effective method for attracting visitors to your website. But inbound does much more than just attract visitors.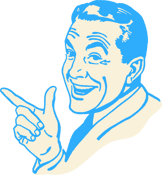 In a study published by MIT, 92.3% of clients surveyed who used focused inbound marketing services saw an increase in website traffic, 92.7% saw an increase in leads, and 49.2% saw an increase in sales.
To summarize, a well-planned inbound marketing strategy can target your prospects at every stage of the sales funnel to deliver:
More traffic
Better quality visitors
More leads
More sales
Brand loyalty
But in addition to promoting your brand and building your customer base, inbound marketing can save you and your staff time. And thanks to web analytics software, it can provide you with clear data and reporting on your inbound marketing initiatives.
In fact, inbound marketing has revolutionized the digital advertising playground.
Inbound Marketing Increases Traffic to Your Website
Inbound marketing drives traffic to your website by earning the attention of your clients with content that is relevant to their search query. An important part of inbound marketing services is researching the long tail keywords your prospects use to search for information, and deliver content that answers their questions or solves a problem they may have.
And since it can be specific to each stage of the sales funnel, it can attract top of funnel (TOFU) prospects as early as possible and softly familiarize them with your brand by creating content that is specific to their needs.
There is a variety of content a business can create to attract the attention of their customers, including blog posts, video, podcasts, infographics, email newsletters, whitepapers and more. The key is to create original and interesting content that provides strong value to the potential customer.
Driving qualified traffic to your website or landing page is one of the top priorities of an inbound marketing service. For example, when we're starting a new campaign we will do extensive long tail keyword research to help us determine what search terms your customers are using and the kind of content that would be valuable to them at each stage of the buyer journey.
Attract and Engage Better Quality Visitors
Traditional outbound marketing methods cast a wide net and can gain the attention of many people. Unfortunately, this type of spray and pray advertising relies on the one-size-fits-all-demographics approach and does not convert into a large number of qualified leads.
Many small to medium businesses may find that their customer base includes several demographics. Some of their clients may be aged between 20 and 30 and others between 40 and 60. Their clients may have a staff of 50 or 500; they might be CEOs or managers, married or single.
With inbound marketing it doesn't matter how diverse the demographic of your market is; you can design content that is specific and highly relevant to each segment, which will result in better qualified visitors.
However, to be effective, it is necessary to research and understand each segment of your market and develop detailed buyer personas. A buyer persona should include occupation, age, location, marital status, education, salary, the publications they read, offline and online, the size of company they work for, and their challenges and goals.
This will help you determine who you are trying to reach and what they are looking for. It will help you understand the kind of questions the buyer asks, the problems they face, and how your product or service can help them.
Inbound marketing can also be extremely location and time focused to ensure you are reaching the right people, at the right place and the right time, by developing the right kind of content.
You Get More Leads With Inbound Marketing
Traditional outbound marketing advertises and then waits for the customer to make the next move, but with inbound marketing the customer is guided to each stage of the buyer process through the conversion path.
From the initial awareness stage at the top of the funnel to the thank you page that follows a sale, conversion paths follow the golden rule of creating content for each buyer persona that is specific to their stage in the sales funnel.
Visitors are led to the next stage by offering an incentive. This could be a free instructional video, or download of valuable information; further down the funnel, you could offer a first-time buyers discount or a coupon.
The path should be easy to follow. Navigation should be simple, and the calls to action should be clear. No complicated forms or jargon-heavy text. No false promises or hyperbole.
The conversion path can be tailored to the requirements of the conversion, but typically it follows three steps.
The visitor is attracted to a page with information that relates to their search query.
Once on the landing page, they will be guided to click on the call to action to access the offer or download. They may be asked to fill in a form to receive the offer.
Once the customer has completed the form, he/she is then taken to the thank you page where they can access the content. this could be a professional tips on a subject, a video, a newsletter, discount promo, coupon, infographic, etc.
You may think the thank you page is the end of the process, but this page provides the opportunity to create a stronger connection with your customer. A little extra effort in the copy on the thank you page can leave your customer with a great impression, or no impression at all.
A good inbound marketing service should include a focused conversion path, making it easier to convert a visitor into a lead.
Inbound Marketing Gets More Sales
Lead nurturing is a vital part of the inbound marketing process, and an effective lead nurturing campaign can provide great ROI; but, if you are not managing the lead nurturing process properly, it can be a waste of time.
Don't worry; this is where workflows can help manage the process efficiently.
A workflow is a powerful automation tool that can save you time, identify more qualified leads, and build a stronger connection with your customers. Workflows can help you keep track of where your customers are on their buyer journey, and send out automated emails that are triggered by specific actions. They can work with your CRM to update contact information and add or remove contacts from lists.
60% of businesses that took part in the marketing automation survey found it increased the quality of leads.
According to a report from the Lenskold Group and The Pedowitz Group, 60% of businesses that took part in the marketing automation survey found it increased the quality of leads. And a study conducted by Market2Lead found that leads that went through the automation process had a 23% shorter sales cycle.
Think of your inbound marketing as a 24/7 sales team that is always available to your customers, answers all their questions immediately, and is always on-hand to generate leads and help close the sale. With such immediate and personal service, you will naturally build a reputation for being helpful.
Inbound Builds Loyal Brand Fanatics
When you create content that meets your customers' interests, you attract inbound traffic naturally, and because you're focusing on helping them solve their challenges, instead of pushing your product or service, they are more receptive to the sales process. As a result, a strategic inbound marketing plan can engage, convert, close, and delight with content specific to each stage of the process, even after sales, to help build customer loyalty.
This high level of relevant/customized content and service builds a more personal and stronger relationship with your customers. And as people begin to appreciate the personal attention and information you deliver, it can lead people to love your brand so much that they promote it on their personal networks. In this new landscape of social media marketing, word of mouth promotion is hugely valuable, and these 'promoters' are worth their weight in gold.
Would you like to learn more about how a focused inbound marketing service can help your business?
Reach out to us
for more information, we are always happy to talk marketing.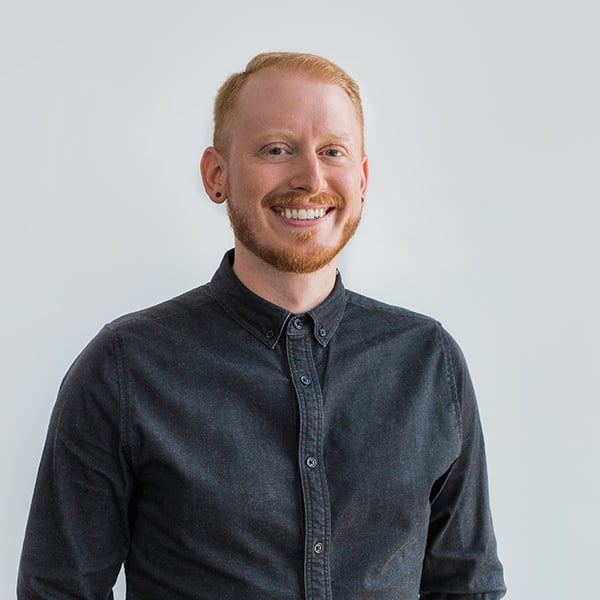 Ulf is one of the co-founders here at Roketto. His passion shines brightest when tasked with increasing business growth through inbound marketing. If you want to talk strategy, give Ulf a shout and you're likely to see him spark with excitement.