Hang up the phone. Cold calling does not work anymore.
Traditionally, manufacturers found success in trade shows, cold calling and print ads. Buyers reached out to salespeople first for technical information, answers to their questions and advice.
Today, the internet answers most of our questions, we don't answer calls from unknown numbers and we are making decisions for ourselves before even speaking to a salesperson.
This has changed the way manufacturers have to market their companies and products.

Manufacturers need to switch from hard-selling to educating. Implementing inbound marketing means taking a modern approach to attracting new prospects, through the simple act of being helpful and relevant. Inbound marketing helps you nurture visitors through the buyer's journey and keeps them engaged with your company until they're ready to become a customer. It features personalized, highly tailored content that engages prospects at various stages of the sales funnel, in turn delivering highly qualified leads.
In this blog post, we share four tips to manufacturing marketing success. You can't afford to ignore inbound marketing any longer.
[Read more: Inbound marketing - what is it and why does it matter?]
The world is changing - Your business needs to too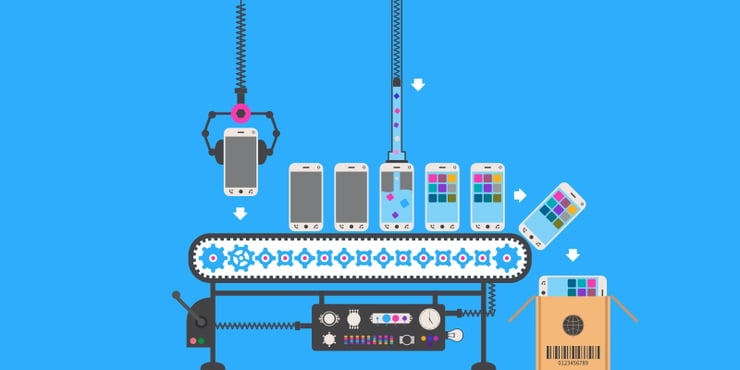 We understand that manufacturing businesses are mature. These businesses are full of experts, professionals and industry insiders looking for certain products and services.
While your business won't be changing its company model, you will have to change the way you market your company to remain relevant in the digital world.
According to Retailing Today, 81% of shoppers conduct online research before making a big purchase and 94% of B2B buyers do research online before making purchasing decisions.
You may have thought your customers were reading trades journals instead of business blogs, but the facts don't support that. 90% of B2B buyers start their research on Google. So, if they don't find you there, you're not making it on their short list.
Your customers are embracing the digital world and if your manufacturing company isn't, you're missing out on a lot of potential business.
Provide customers with answers - Be their walking encyclopedia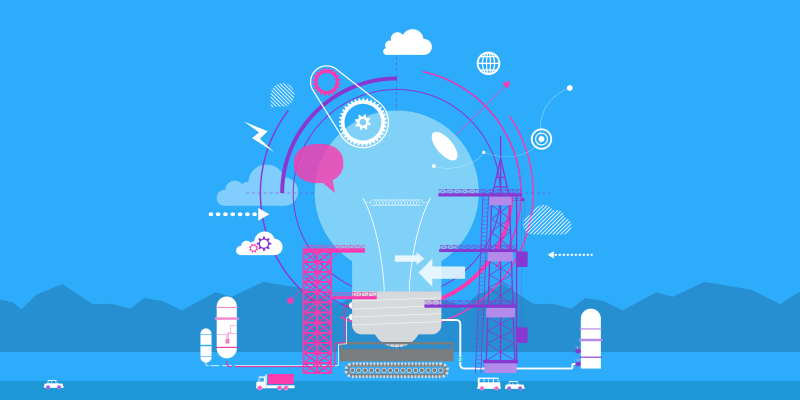 Think about the content on your site. Does it answer the questions you receive on a daily basis? Probably not.
The more considered a purchase is, the more research will be required from a prospect. Knowing this, you can begin to understand there is massive value in providing helpful answers and solutions on your website. This allows prospects to see your name associated with the answers you provide to their questions.
55% of website visitors only spend 15 seconds on a website before deciding whether or not to click the exit button. You have only 15 seconds to capture your prospects attention. If they see their questions being answered, they are most likely going to stay on your website.
Including meaningful, useful information and articles on your website shows that you are not just another manufacturing company. You care about your customers and their problems, and have created a resource library full of the answers they're are searching for.
By showing that your business is customer-oriented, you will begin to attract prospects at the early stages of their buying journey. You will reach people before they even know they need you.
Build a customer oriented business - Don't let leads slip away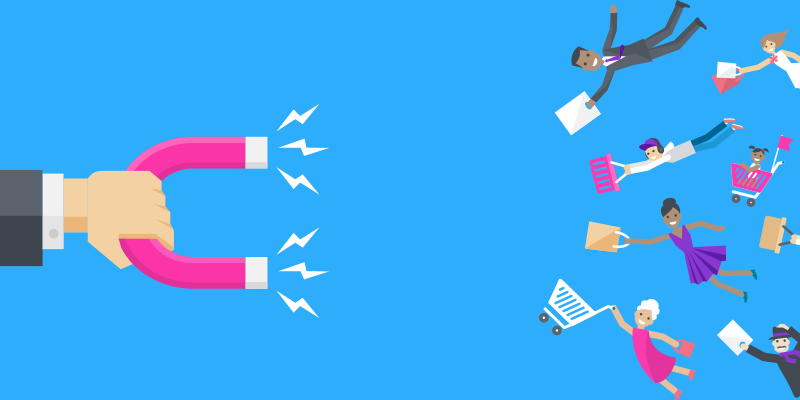 Only 2% of cold calls result in an appointment. As a company, you're going to have to find a way to reach the 98% of people who hang up when a cold caller is on the other line. The main way to build a sustainable customer-oriented business it to invest in inbound marketing.
Using inbound marketing best practices helps manufacturers establish a presence online, where the searches are happening.
Think about when you are making a big purchase decision. Are you going through the buyer's journey alone, or do you appreciate help from a professional? 47% of larger purchases are made with nurtured leads than non. This means walking your prospect through every stage of the sales funnel and answering their questions along the way.
When you become a customer-oriented business, instead of a hard-selling oriented business, you pay attention to your leads.
When you become a customer-oriented business, instead of a hard-selling oriented business, you pay attention to your leads. Understanding what challenges they're facing will allow your company to be there for them. Some people will find you at the beginning of their journey, while others will reach out to you later on. No matter where they find you, if you're there for them, they will remember that.
When you nurture these leads and don't let them slip away (always follow up!), tangible results will appear. You'll reach more people, land more leads and close more sales.
You see, Inbound marketing is measurable. When you invest in this type of marketing, you see how many people are viewing your content, how many leads you are acquiring and how many customers you are winning. Can you get these measurable stats from a cold call or a trade show? We don't think so.
Make the switch - Your competitors already have

The shift from hard selling to educating has already happened. The ones who are focusing on offering helpful, meaningful solutions are the ones who are succeeding. The ones who are still focusing on old-school, traditional selling, are falling behind and fading away.
67% of the buyer's journey is now happening online before a buyer even reaches out to a salesperson. With such a high percentage, comes huge value in aligning your marketing strategy with your customer's buying journey, so that your business is found when they start their search.
Having a social media presence, creating remarkable content on your business blog and walking side-by-side with your prospect through the buyer's journey will prove successful for your manufacturing company.
If you're not putting inbound marketing practices into place already, you're missing out on key opportunities every day. Your potential customers expect to be able to find you, and easily access the information they need to qualify your product on their own.
The time is now.
Move from outdated outbound to customer-centric inbound.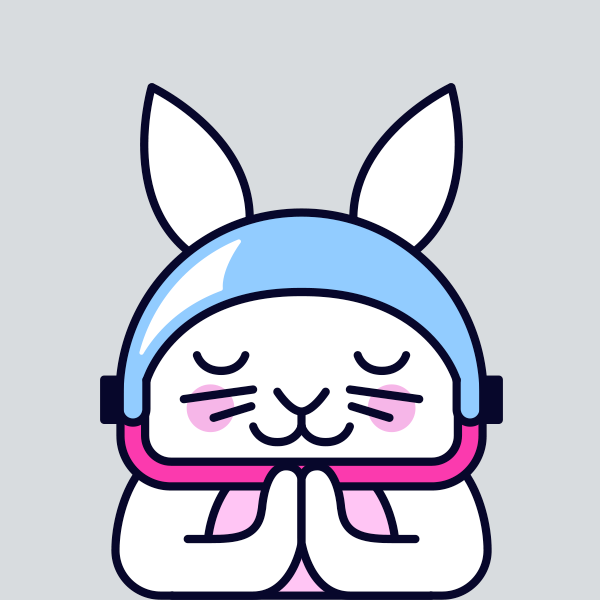 Who the heck is "Roketto Team"? Great question! We use this authorship from time to time for guest writers and previous authors are no longer affiliated with the Roketto brand. What about the cute little rabbit in the Roketto Team avatar? That's Piko, our loveable, space travelling mascot. If this is your first time seeing him, don't worry, it won't be your last. He likes to turn up throughout Roketto's website and content, always looking to help our audience with their marketing needs.