For the month of March, we have served up a fresh blog post each week from our mini-series titled: Kick Start Your Business Blog with Social Media. An in-depth look into the best tools and platforms to utilize in order to market and gain more traffic to your blog posts. This is the last post in the installment and we hope you enjoyed the series!
In the previous post - 10 social media promotion strategies to follow - we went in-depth into each of the main social media networks and how to utilize each to best market your blog. In this post, we will go over paid social advertising and how it will help benefit your social media and blog marketing strategy.
Getting Started
Paid advertising on social media can get your content out there to targeted, but large groups of people relative to your industry. Paying for clicks is a beneficial tool that will help enhance not only your blog marketing strategy but your social media accounts as well.
Determine Your Goals

First things first, it is important to figure out exactly what you want to get out of running ads on your social media accounts. For the sake of this blog series, the goal here will be to grow a larger reader audience. From there, you will need to outline ways in which you will measure your ad goals (e.g. measuring unique click-throughs to your blog). Once your ad has run for the allotted amount of time you will want to analyze the interactions, clicks, and engagement on your ad (each social network has it's own campaign analysis tools). Doing this will not only help you evaluate and update your strategy for your next ad, but it will help you ensure your investments are being spent properly.
Determine Your Target Audience
The next thing you will need to do to ensure that you are getting the most out of paid advertising is determine your target audience. We touched on target audiences briefly in our Social Sharing article - this is going to be the audience that your posts have been directed at and those who will benefit most from reading them.
Facebook
As mentioned in our Social Sharing post, Facebook has 1.86 billion active monthly users as of December 31, 2016 - making it the most popular social network. Facebook boasts powerful advertising capabilities and offers a number of different options when it comes to using pay-per-click advertising. We will begin our efforts with Facebook advertising and focus on how to create Facebook Ads.
Benefits
Facebook offers targeting options such as age range, interests, geographic location, gender, and more so that you can narrow down your ads to be shown to your specific target audience.
You are able to utilize Facebook's extensive analytic and insight tools in order to determine how your ads and posts are performing.
Facebook advertising tools are constantly being improved in order to display your ads in the most appropriate locations to the most appropriate audience.
How To Create Sponsored Facebook Ads
First, create your campaign within Facebook Ads Manager.

Choose your campaign objective based on what you want to get out of your campaign (more traffic, more engagement, brand awareness, etc.) and give your campaign a name.

From there, create your ad set.

Select the page you are making an ad for.
Choose the target audience for your ad based on demographic characteristic options.
Select your ad placements to determine where your ads will appear.

You can choose an automatic option which will display the ads where they are likely to perform the best.

Determine how much you would like to spend for your advertisement to be delivered to your target audience and over what duration of time.
Set your bid for the ad.

Facebook has created an extensive guide outlining how bidding works here.

The final step is creating the ad that users will see. Take the time to go through all of the options available to you and determine which layout, imagery and text will be the most engaging for your target audience.
Twitter
Much like Facebook, Twitter offers a number of different campaign options - here we will focus on the "Promoted Tweets" option.
Benefits
Promoting a tweet can help keep the momentum going on a tweet that is already doing well among your own Twitter audience. If your current followers are engaging with your tweets, chances are that there are more people out there that don't follow you yet that would find your tweet interesting.
Twitter offers a "Quick Promote" option that makes it quick and easy to target a wider audience of users.
You can utilize automatic targeting, which gives you the option to have Twitter determine your target based on your business and followers.
Create Promoted Tweets
First, figure out which post(s) you are going to promote. Because you are advertising on Twitter - look for your most popular Tweet(s) (based on impressions and engagement) by visiting your Twitter Analytics page. Choosing your most popular tweets as opposed to your most popular blog posts will help you to attract users directly from Twitter.
Once you have chosen a Tweet to promote, click on "Get Started" to promote (all while still on your analytics page).
From there, select your cost per click budget and Twitter will target users that are more likely to be interested in or find the Tweet relevant.
Send your promoted tweet on its way and continue to track user engagement on the Twitter analytics page. Tracking your engagement and monitoring how users are interacting with your tweet will be beneficial for optimizing your strategy moving forward.
LinkedIn
LinkedIn ads are best utilized either if your industry is B2B, or if you are specifically targeting professionals. Using LinkedIn's sponsored updates option will be beneficial for your marketing efforts in those cases.
Benefits
LinkedIn offers a variety of specific targeting options which pulls from the large amount of unique information provided by users.
Your ads will appear in users feeds as less of an "in-your-face" type ad and as more of a normal looking post.
Professionals are on LinkedIn to get professional content - so users can tend to be more receptive to business messages.
Create Sponsored Updates
You can either choose one of your more popular updates or post a new update to your LinkedIn page. If you opt for an update that is already doing very well on your page - that will be more indicative of whether LinkedIn users will find the post beneficial or not.
Choose "Sponsor Now" on the post that you would like to promote. From there, you will be taken to the Campaign Manager where you can monitor and manage all of your LinkedIn promoted posts.
You will be taken through a number of steps to best define your goals and target audience for the ad campaign. This is the part that will determine who your sponsored content shows up for - so take your time here to ensure you're targeting the best audience.
From there you will define your timeline and budget, then send off your promoted update!
You can revisit the campaign manager at any time to see how your sponsored content is doing.
Try Out Paid Social Media Advertising
The most important part of utilizing paid advertising is determining your goals and target audience. This step is what will help you best target your content to followers, ensure content is consistent and facilitate maximum engagement. Without this step - it is easy to miss the mark with your ads. With all of that in mind - don't be afraid to try a few different advertising options and see what works best for your business and marketing efforts.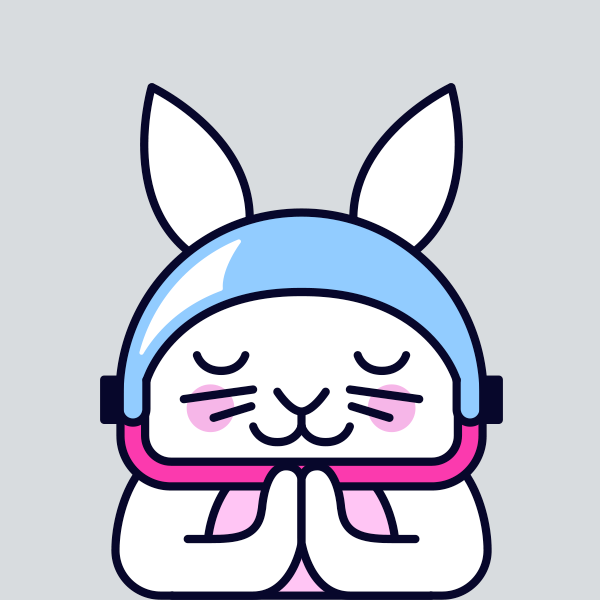 Who the heck is "Roketto Team"? Great question! We use this authorship from time to time for guest writers and previous authors are no longer affiliated with the Roketto brand. What about the cute little rabbit in the Roketto Team avatar? That's Piko, our loveable, space travelling mascot. If this is your first time seeing him, don't worry, it won't be your last. He likes to turn up throughout Roketto's website and content, always looking to help our audience with their marketing needs.