When you first start or want to grow your business, you may decide to undertake all digital marketing efforts in-house. And with so many great tools available to help you, this could seem like a good idea.
Maybe you need to build a website and keep track of traffic, so you build a website and sign up for Google Analytics. But wait, you also need to build a social presence, so you start working with social media management tools to schedule posts, then perhaps you pick up an email marketing tool for newsletters; and then, as your customer base starts to grow, you might invest in a CRM.

And maybe, you decide you want to run a survey, and you are surprised at how many tools are associated with monkeys, but that's ok because you like monkeys, but what you don't like is this mixed bag of tricks and tools that has gathered on your desktop. These tools designed to save time are costing you more time as you jump from one to the other like trapeze artist swinging between platforms.
Wouldn't you like one big top where all tools are available in one place when you need them.
In this modern day circus of inbound tools, HubSpot marketing software provides one big top that contains all the features you need to develop a top performing campaign. Let's stop clowning around and take a look at some popular products that can help you with your inbound marketing efforts.
1
The Best Independent Inbound Marketing Tools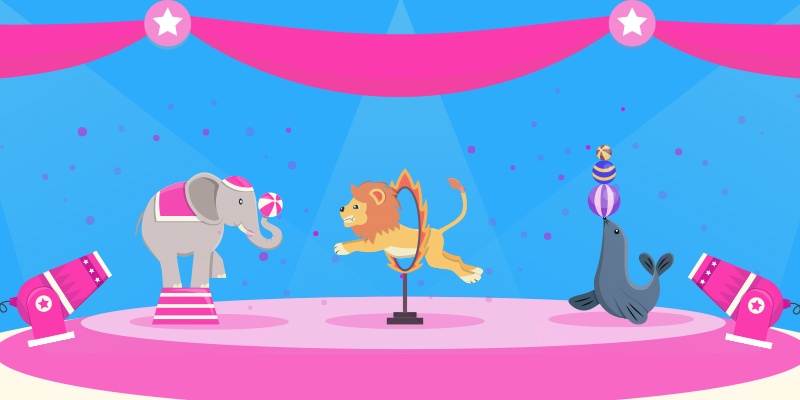 Building a website is, of course, the first step in building an online presence. And if you can't build your own custom site or hire someone to do it for you, you can get a website up quickly using WordPress, Squarespace or Wix, and Unbounce is often used to create landing pages.
For social media, CoSchedule, Hootsuite and Buffer all offer free options, and this may be the best choice for people who just want to test the water with social media management and don't require reporting functions or advanced features.
When it comes to blogging, Canva and Beacon provide excellent templates for blog posts that can be customized to create a professional look. For email automation, the most widely-accepted marketing tool is MailChimp; it's easy to use and provides a range of templates and moderate analytics reporting.
And for managing customer information, tools like Salesforce, Zoho CRM and Solve360 are all popular CRM choices that can help you with contact management, sales forecasting and reporting.
But, as you can see, by using independent applications you quickly accumulate a range of different software to manage your inbound marketing campaigns, and unfortunately, many of them are not built to integrate with each other.
Wouldn't it be nice if there was one tool that did all of the above.
2
The One-Stop Big Top of Inbound Marketing Tools
HubSpot provides a one-stop shop for all the inbound marketing tools you need. It's also built to allow the integration of many external software products; SurveyMonkey, GoToWebinar and Wistia are just a few useful programs that integrate with HubSpot to give you more features and more control over your inbound marketing campaigns.
But let's compare inbound marketing tools and take a look at some of the ways HubSpot beats the competition.
3
Building a Website with HubSpot COS vs Other CMS Platforms

Wordpress started as a blogging platform designed to make it easy for people to get online and be heard. However, it is not designed specifically for inbound marketing campaigns, and while you can buy or download plugins that allow access to many features, it doesn't integrate with an editorial calendar, offer analytics or enable A/B testing.
Squarespace and Wix are easy to work with and they offer basic analytics on your site, but the service stops there. These sites are great for amateurs who just need to build a web presence, but for full inbound marketing campaigns, you will need to use a range of other tools.
WordPress, Squarespace and Wix are great for website and blogging purposes, but with HubSpot you can build your site and take advantage of the full range of inbound marketing features and support.
4
Social Media Inbound Marketing Tools vs HubSpot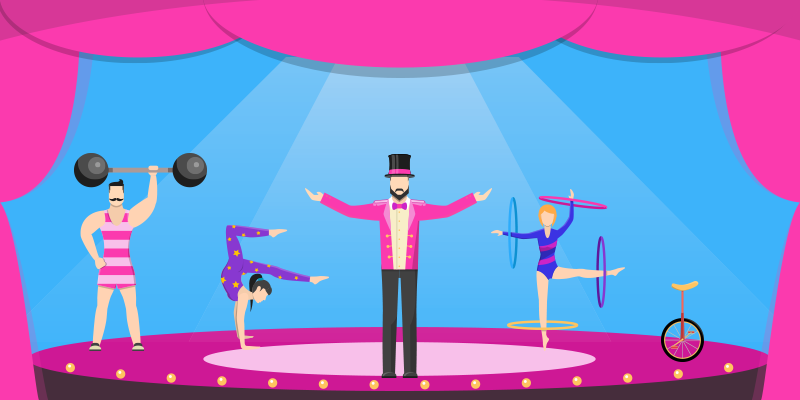 Social media management tools like CoSchedule, Hootsuite and Buffer all provide one easy platform where you can schedule posts to all of your social media platforms and track engagement.
Hootsuite is widely used and provides all you need to manage all areas of your social media platforms, including sourcing engaging content. Hootsuite also provides online training through Hootsuite University, and it supports a wide range of social networks.
Buffer doesn't give you the same wide range of features as Hootsuite, but it's focus on simplicity makes this platform an easy one to use. And they've just added some new features such as Pinterest sharing, native video sharing and a tool that lets you schedule Instagram posts in Buffer, which will send a push notification to your phone when it's time to publish to Instagram.
Despite the neat and unique features of each tool, none of them are fully integrated with all other inbound marketing tools, and they are not connected to software that monitors leads or sales.
With HubSpot, you can schedule posts and track engagement and do all the things the other tools do - and more. You can also customize keyword monitoring streams to alert specific people on your team when a keyword relevant to their department is used. For example, your salespeople can be alerted when keywords are used that relate to a potential sale. And because HubSpot provides comprehensive reporting capabilities, you don't need to spend time working with Google Analytics to find out key information on your social media platforms or figuring out the ROI from your social media efforts.
And HubSpot offers blog templates to help you develop a professional post that is consistent in design, which makes those weekly blog post so much easier and faster to get published on time.
Roketto switched from Hootsuite to HubSpot when we became a HubSpot Partner Agency and we found it improved time management, process and performance. Being able to schedule social media allowed us to add social media posts to HubSpot campaigns and track engagement, we couldn't do that with Hootsuite.
We also found HubSpot's content calendar a valuable addition. It provides an an easy, bird's eye view of what's scheduled for the month, so we can see what needs attention immediately while overviewing the big picture.
Switching from Hootsuite to HubSpot has allowed scheduling Roketto's social media to become nearly effortless. Everything is under one roof, the user interface is easy to navigate and having the ability to track our social engagement is key for our marketing strategy - Molly Gibson Kirby, Copywriter & Marketing Strategist
5
Email Marketing Tools vs HubSpot
MailChimp is easily the most prominent email marketing provider. It's friendly copy, easy to use system and range of free and quickly customizable templates make it the simple choice for individuals and small businesses. Plus, you get a satisfying 'thumbs up' from a monkey when you hit send.

However, it is limited in email segmentation and reporting features.
Campaign Monitor is another popular email marketing application that allows designers to create, send and track branded emails. Roketto migrated from Campaign Monitor to HubSpot as HubSpot makes it easy to integrate your editorial calendar, blog posts and social media posts with your email lead nurturing campaigns to ensure you are managing and monitoring all efforts at every level of the funnel.
This saves you time and a lot of head scratching when sorting and scheduling your lead nurturing campaigns.
My favourite part of moving our email from Campaign Monitor to HubSpot is having everything under one roof. This allows us to create workflows that deliver highly relevant content whether a contact is a lead, customer, blog subscriber, or anything else! - Chris Onyett, Co-owner
6
Salesforce CRM vs HubSpot CRM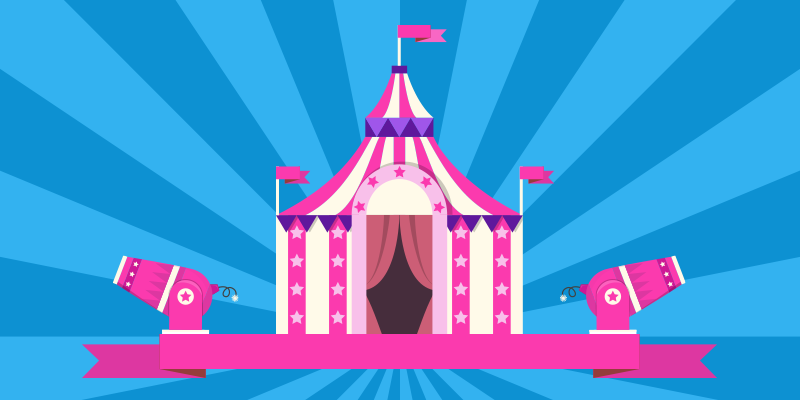 Many companies use Salesforce as their customer relationship management system. Salesforce was built for the sales department not the marketing department, and while it can monitor the interaction of leads and sales and automate marketing materials, it wasn't built to integrate with all inbound marketing features.
Salesforce definitely has more detailed in-depth sales functions and reporting features. For large companies with a complex sales process, Salesforce may be the best choice. However, HubSpot was built with many of the same CRM features as Salesforce with the additional benefit of integrating all marketing and sales features on one platform. This helps strengthen communication between the sales department and the marketing department to provide better intelligence on leads and marketing efforts.
And in addition to streamlining sales and marketing, HubSpot also provides invoice creation, task management, real time alerts, full pipeline management, custom reporting and many more features that just make your day-to-day operations faster, smoother and more efficient.
WebMechanix, a marketing agency out of Baltimore, Maryland, made the switch from Salesforce to HubSpot CRM. WebMechanix found they didn't need the depth and detail of all Salesforce features, but they did need software that allowed theme to integrate their inbound and outbound marketing strategies. They wanted software that was faster, more agile and could evaluate performance. HubSpot was the right fit and they found it easy to learn and simple to use. They love the communication capabilities that make it easy for departments to collaborate, they love how easy it is to access activity-based metrics and the data-based insights helps them make informed decisions faster.
7
Free Tickets to the Show

With all of the user-friendly features, HubSpot is a hard act to follow. You will find that when you begin developing your inbound marketing campaigns, one location where you can access all the tools you need to plan, manage, access analytics and download reports saves time, money and a lot of frustration.
And the best part is that HubSpot marketing software and HubSpot's CRM offer free versions, which means you can test the software to determine if HubSpot is the right choice for you and your business.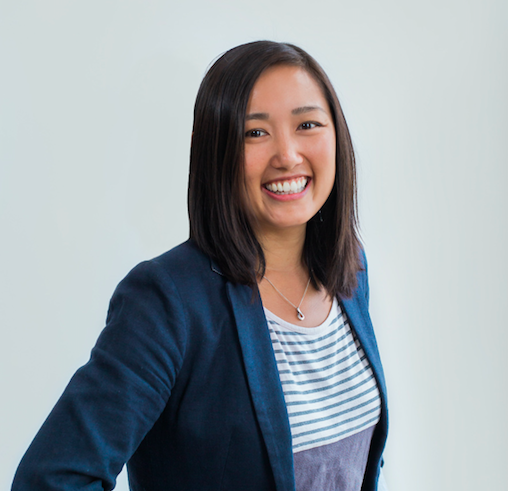 Christine is our Inbound Marketing Account Director here at Roketto. She enjoys immersing herself in the world of inbound and managing all kinds of digital projects.