Your potential customer has just realized that their current on-premise or SaaS software solution is not as efficient as it should be. And you know that your SaaS application can offer all the functionalities they need to streamline their daily operations, but how do you convince your prospective customers that migrating to your product is in their best interests?
First, you need to attract a potential customer with an inbound marketing campaign that reaches them with relevant information; then you need to engage them with content that helps them understand why it is beneficial to make the switch and give them comfort and confidence regarding the migration process. Just like a herd of wildebeest looking for new green pastures, shelter, and a nice waterhole nearby, you need to let your prospects know that your software can help keep their company operations agile, robust and streamlined.
1
How You Can Help Your Clients with Data Migration Concerns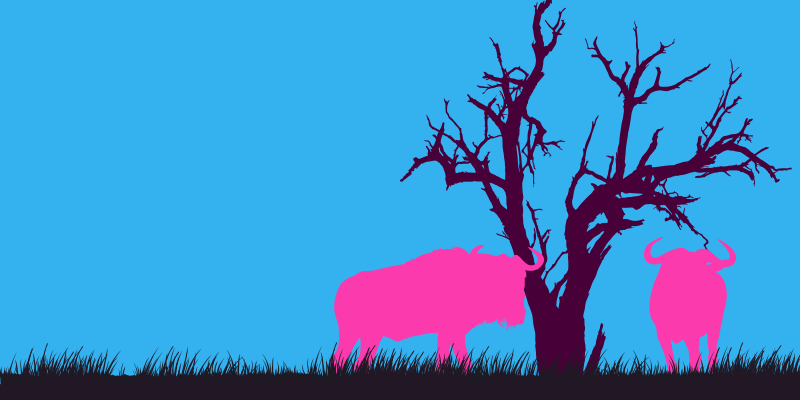 You already know that inbound marketing can help potential customers make an informed decision, but what kind of content do you provide to put their mind at ease about the potential pitfalls of the data migration process?
The first step is to talk to your sales department. It's always a good idea for the marketing team to chat with the sales team to find out what the concerns and obstacles to purchase are for prospective customers. If your product is new on the market, you can check out the social media platforms of your competitors to find out about their customers' concerns and requirements. Checking into forums is also a good way to do a little market research. Once the pain points have been identified, you can start developing a creative inbound marketing strategy to attract, engage and delight customers with content that is relevant to them. This can take the form of writing blog posts, producing video tutorials, or hosting introductory informational webinars that address specific points.
One of the most cost effective and immediate ways to attract and engage your customers, while also improving the SEO on your site, is through highly relevant blog posts.
However, you need to plan your blog post content strategically.
Identifying and understanding the challenges your prospects face when they are considering buying your SaaS product will allow you to create content to alleviate their concerns. A good strategy for addressing these issues is through a series of blog posts that are grouped into topic clusters, and the best way to build an effective topic cluster is to begin with a pillar page.
2
Create a Pillar Page on the Migration Process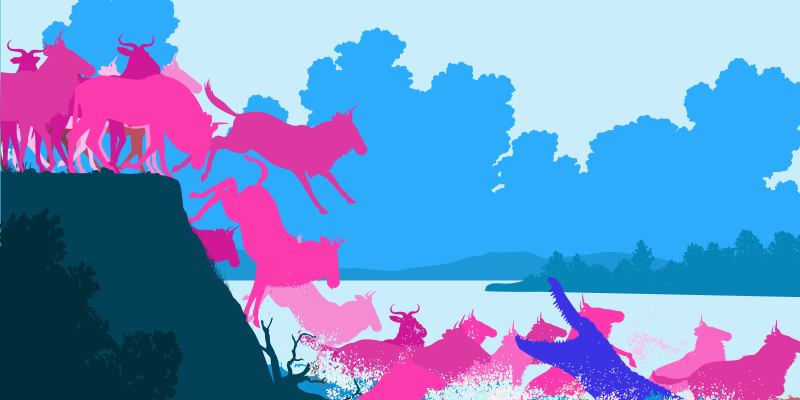 Google's rules on SEO are constantly changing to help deliver more relevant results to search queries. And this is where developing topic clusters and a pillar page comes in handy for SaaS inbound marketing strategies.
In the past, companies would publish blog posts that focused on individual keywords or keyword groups to help their blog posts rank well in search. Now, the algorithms have been developed to scan for context in posts, and they also look at the blog post history as a factor of quality.
For example, if your company publishes a single post on the automated migration process, the Google bots classify this post as less valuable than a post on the same subject that is linked to a series of posts on data migration, hence the advantage of topic clusters.
This makes sense when you stop to think about it; if you were a wildebeest searching for new, top quality pasture; would you choose the location that has only grassland, or one that has grassland, and shelter, and water. Although Google looks for quality over quantity, in this case a series of quality posts is recognised as providing more value for the searcher, while positioning you as an authority on the subject.
So let's say potential customers are considering buying your SaaS product. With so many SaaS products on the market, offering a free trial is no longer a good enough strategy to attract and engage. As we know, 81% of shoppers research online before making a purchase.
So using inbound marketing to attract and engage potential customers by providing answers to their questions is a most efficient way to reach your market.
When it comes to marketing SaaS products, one of the major challenges for clients switching to a new system is the data migration process. So it makes sense to create a pillar post on data migration; this provides a solid foundation for a series of granular and detailed posts that focus on the buyer's data migration pain points and provide valuable information.
3
Moving the Herd - The Data Migration Process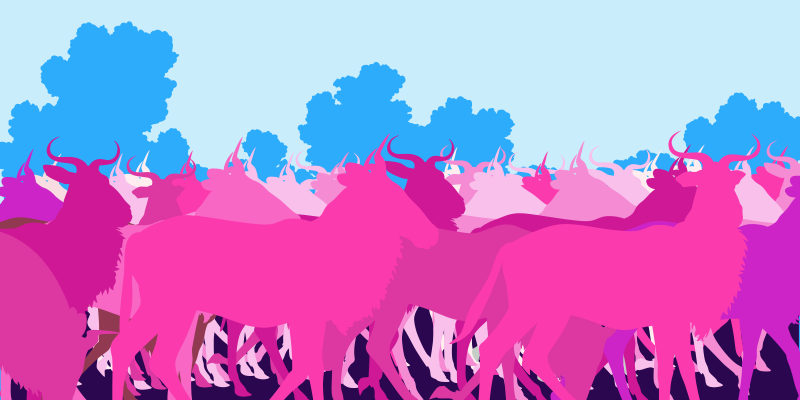 Organizations want to make sure that the migration process is as painless and secure as possible with minimum disruption to daily operations. Let's say they have made the decision to move, but they know that they need to make sure the data migration process is streamlined. The challenge is to make sure they know that your SaaS product has all the functionalities they need for their business. Generally, the initial key areas of concern are:
Bandwidth and security
If there are extra charges for a large amount of data to be stored with the new software e.g. number of customer records in a CRM
Can they import data by CSV?
Who will load the data and how will they do it, and how long will it take?
Who will load the data and how will they do it, and how long will it take?
Do they need to purchase migration tools or a migration service?
If you create a pillar page that is about data migration, the above suggestions could be the initial blog posts to engage prospects at the beginning of their consideration process. This could be followed by a series of posts that help them understand the data migration process, such as:
Defining the kind of data you want to move to the new platform
Determining the depth of data you want to move
Understanding the importance of cleaning the data
Recognizing the potential errors that might be faced
Understanding the benefits of moving data in sections
Data migration is no easy task; just like moving a herd of wildebeest, there are many factors to consider and many steps to take to ensure the security of information. Your customers don't want to lose even the weakest lead to the next hungry croc who is waiting for lunch as the herd migrates across the river to new pastures. And you don't want to leave any of the herd behind because they just don't understand how green the pasture is on the other side.
While these blog post subjects are just examples to show how a SaaS marketing company can attract, engage and delight customers, an important point to keep in mind is how your customers search.
4
Data Migration SEO Strategy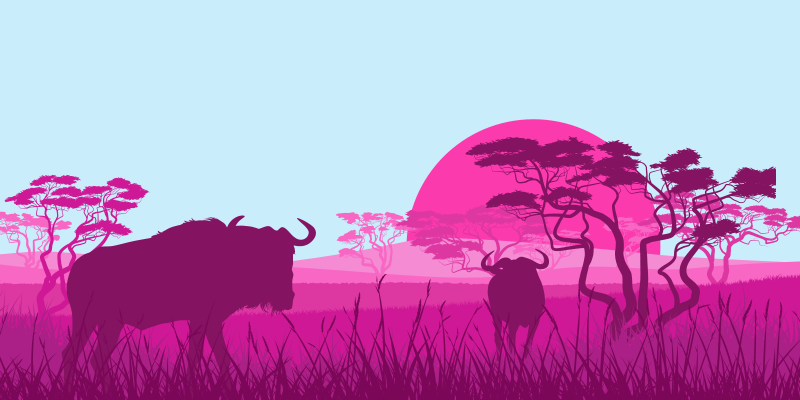 Sixty-four percent of searchers use conversational queries that are 4 words or over, so when incorporating keywords into your posts, think about the questions prospective customers are most likely to ask. For example, they might ask "switching from [existing product name] to [your product name]". Or "how long with a data migration process take?". Or "what is the bulk API limit?" Or they may even just search for "tools migration".
Doing a little keyword research to understand what kind of queries buyers are using can not only help you in terms of keyword use, but it can also inspire blog posts that meet their requirements.
The amount of information you provide that will help buyers navigate the SaaS landscape will start to build a trusting relationship. You will become their go-to source for information on data migration, and eventually, they will trust your product as much as they trust your blog for information.
All marketers know that people buy with emotion and justify the purchase with logic. So all you have to do is publish the content that follows the golden rules of ethos, pathos and logos.
Let your inbound marketing tactics build trust with your customers by demonstrating your brand values (ethos), be persuasive on an emotional level by understanding their pain points and challenges (pathos), and backup the trust in your product by showing how it provides logical solutions to their concerns (logos).
Data migration is a costly affair for many large companies; to ensure your prospects feel secure in their choice of SaaS provider you will need to show them a migration path that is clear and croc free. And if you have trouble developing a clear inbound marketing strategy for your company, call us. We know where to find the best pasture and how to deal with the crocs.
If you want more information on SaaS content marketing, check out this post.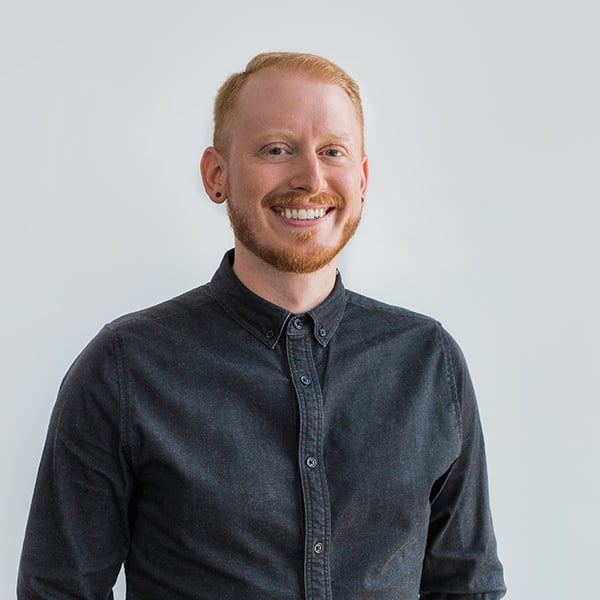 Ulf is one of the co-founders here at Roketto. His passion shines brightest when tasked with increasing business growth through inbound marketing. If you want to talk strategy, give Ulf a shout and you're likely to see him spark with excitement.