Seriously. Who doesn't use Grammarly?
Content writing agencies, freelance writers, academics, and more use Grammarly as a tool to cut down on time it takes to edit content. They also use it to help polish their writing so that it's ready for publication, whether that's online or elsewhere.
Programs like Microsoft Word and Google Docs offer a built-in spell-checker and editing tool, but Grammarly stands out because it has more overall editing capabilities, and users can choose the type of edits the program will focus on based on writing style. These include academic, business, general, and more.
When it comes to professional SEO writing, many people rely on Grammarly as a sort of secret weapon. This covert writing assistant hangs out in the background, giving spelling and sentence structure suggestions to save you from unfortunate typos, embarrassing misspelled words, and clunky sentences.
So let's say the writer is the superhero. Grammarly is their trusty sidekick, the robin to their batman, always there to lend a helping hand when needed.
But like any superhero-sidekick relationship, the sidekick isn't the one in charge.
The writer is the superhero, the professional. They are responsible for making the final decisions, the tough choices. They decide which sentences live and die! (Ok, we don't need to get that dramatic). So while Grammarly is pointing out spelling mistakes and alternate word choices, the superhero writer is deciding whether to use their Batarang (that's Batman's boomerang, for those who don't know) to take them out.
Pro Tip: The point is that Grammarly is a tool. The writer and Grammarly are a team. If you understand the dynamics behind that team, it's easier to understand the decisions that a writer makes.
So let's go on a mission to understand Grammarly, including its features, the difference between the free and premium versions, how content marketing agencies use it, and more.
The mission starts in 3, 2, 1…Go!
Grammarly Installation
One of the coolest things about Grammarly is that it works in multiple programs. So whether you're typing away in Gmail or filling out a form online, the writing assistant is there to correct your grammar and spelling mistakes.
There are three different installation types for Grammarly, including:
Grammarly for Chrome
Grammarly for Google Docs
Grammarly for Windows
Let's take a look at each in more detail.
Grammarly for Chrome
When you're filling out a job application, you want to look as attractive as possible to a potential employer. You don't want silly grammatical or spelling mistakes to cloud your skills and abilities. Grammarly for Chrome is downloaded as a browser extension and added to your browser through the Chrome web store or within the Grammarly application itself.
Basically, any web form that requires you to type something into it, whether it's a job application like in the screenshot above, an email, a survey, or even a social media post, will work with the Grammarly Chrome extension. It offers spelling and grammar suggestions that can be activated by clicking on the little green or red bubble (the bubble will turn red if the program identifies an error) on the bottom corner of the form.
Grammarly for Google Docs
Many blog marketing agencies use Google Docs (Roketto included) because of its ability to constantly save work, allow easy collaboration with others, and the fact that it can be accessed via a browser (no downloads necessary). Because of the popularity of Google Docs, Grammarly updated its browser extension to work within the program, allowing many of the same features that you'd find in the native Grammarly editor to work within Google Docs.
How to Add Grammarly to Google Docs
All you need to do to add Grammarly to Google Docs is install the Grammarly browser extension in Google Chrome. From there, follow these steps:
go into a Google document that you want to edit
Once you're in the document, click on the green Grammarly circle to the right of the address bar
Turn Grammarly for Google Docs on
Grammarly for Windows
If you use a Windows laptop or desktop computer, Grammarly for Windows is available. Alternatively, if you use a Mac, Grammarly for Mac is an option. When installed on your computer, Grammarly offers spelling, grammar, and writing suggestions while you're using email, instant messaging (like Slack), and writing documents. It can pretty much integrate itself into any program that has text boxes, forms, or other areas where you'd type content.
Grammarly Premium Features
| | |
| --- | --- |
| Feature | Description |
| Grammarly Plagiarism | The Grammarly plagiarism checker looks at an article against billions of others online and highlights text that may need a source. There is no consensus on what an acceptable plagiarism score is, but a lower score means more originality. |
| Writing Styles | The writing styles feature allows you to set language preferences. This includes avoiding biased language (e.g. ethnicity, age, gender) use or non-use of the Oxford comma, whether ellipses are permitted, and much more |
| Snippets Collection | The snippets collection allows you to save sentences and phrases to save you from having to type them out later. Snippets are activated in any Grammarly-supported program by typing a "/" and then choosing a snippet from the list. |
| Brand Tones | You can set more specific writing tones to influence how content is written. Settings include sounding confident, relatable, conversational, formal, informal, and more. |
Did we mention that Grammarly comes in two different versions? There's the free version, which can be added as a browser extension, downloaded onto your computer, and used in word processors like Google Docs, but it limits content suggestions to spelling and grammar.
On the other hand, Grammarly premium adds to the functionality of the free version with more granular writing features that help you save time and add consistency to your writing.
These premium features are summarized above, but they deserve a bit more explanation:
Plagiarism Checker
Ah, plagiarism. A word that strikes fear into the hearts of writers everywhere. While writers take great care to avoid plagiarism, it's something that still lives rent-free in the minds of writers everywhere.
Thankfully, Grammarly includes a plagiarism checker. This tool is accessed within the native Grammarly editor itself and is pretty easy to understand:
Once the Grammarly plagiarism checker button is clicked, the plagiarism tool analyzes billions of web pages, including private academic papers and journals, and looks for exact copies of sentences and phrases within the article. If the Grammarly plagiarism checker finds one (and chances are it will find something), then it'll underline it, as shown in the screenshot above.
Clicking on the underlined text shows you where else online that sentence or phrase appears. It's important to remember that the plagiarism checker is not perfect. As we can see in the above screenshot, the phrase "By taking a closer look at the benefits" isn't an example of plagiarism, it's just a common phrase. With that in mind, writers and editors have to use common sense and judgment in identifying what is plagiarism within the text and what is not.
The Grammarly plagiarism checker will give you a percentage score. What this score means is that out of the billions of webpages it analyzed, that's the percentage of your content that also appears on other webpages. It's important to realize that there isn't a standard score that indicates an article is or is not plagiarized. Instead, the writer or editor must look at the evidence before them to determine whether plagiarism is an issue or not. For instance, the writer may have cited their sources with inline text links, but the Grammarly plagiarism checker isn't connecting that source to the context of the text and still flags it as plagiarism. In that case, the writer or editor would ignore the flag because the work clearly is not plagiarized.
Writing Styles
Grammarly provides sentence suggestions based on the type of domain/document you're writing, which the writer sets within the goals portion, indicated in the screenshot above.
Audiences will help you set the ideal reading level for your writing. A general rule of thumb is to aim for an 8th-grade reading level, but writing the content in the clearest and most straightforward way possible is always a good idea. Writers should always be thinking, "how can I explain this to a 5-year-old?" when they're focusing on plain-language and accessible writing. Of course, writers should also be considering your business's buyer personas to ensure that they're writing content that appeals to your target audience(s).
Formality allows you to set the way you want Grammarly to flag casual expressions and slang. With online content writing, we typically want to aim for a more casual tone but not too informal.
Domain has a few settings that affect the tone of your work. Based on what type of domain you choose, Grammarly flags suggestions based on:
correctness (grammar, spelling)
clarity (ease of understanding)
engagement (how interesting the content is)
delivery (how well you nail the impression you've given to your readers in your writing)
Document Types (Domains)
| | |
| --- | --- |
| Document Type | Description |
| Academic | Displays the highest level of strict and formal feedback. This includes contractions, informal pronouns, and unclear antecedents. |
| Business | Roketto uses this setting, and likely other content agencies do too. It's slightly more relaxed than academic but will ignore informal language. |
| Email | Helps you avoid sending emails that are unclear. It'll flag things like future tense and any ambiguous language. |
| General | The middle of the road in terms of what it will flag. Not too strict, not too formal. |
| Casual | For informal writing (e.g. social media posts, personal blogs). It'll ignore contractions, passive voice, run-on sentences, and more. |
| Creative | For novels, short stories, poems, and more. It will still flag spelling and grammar mistakes but allows the writer to bend the conventional rules in the name of creativity. |
The intent is an experimental feature at this time and doesn't impact the provided suggestions, but instead gives Grammarly insight on what type of feedback you'd like them to provide in the future.
Snippets
Sometimes, it's beneficial to have quick access to sentences and phrases that you don't want to waste time typing out again and again. You can create personal snippets or ones that are shared with your entire organization.
Think boilerplate phrases that you can use as a template, like customer service messages. The snippet contains all the points you should touch on, and the rest of the text can be personalized and customized as needed.
To bring up a snippet, type "/" followed by the name of the snippet. But snippets will only work in Grammarly for Windows and Grammarly for Mac.
Brand Tones
With the brand tone setting, writing can be tailored to meet certain criteria, like being exciting and informative while still being conversational. You can set what you'd like your writing to sound like and what you don't want it to sound like within the brand tone setting. You can add additional tones within groups that you can activate and deactivate and even limit tone feedback for certain websites.
You need to type at least 150 words for the brand tone indicator to work. It appears as an emoji next to the Grammarly green circle. Just looking at the emoji tells you information about your writing's tone, but clicking on it gives you more information.
Grammarly Premium Price
There are two plan categories for Grammarly premium, the individual plan and the plan for businesses. The former is obviously geared towards a single user, while the latter is for teams.
The Grammarly premium price for individuals starts at USD $12 per month (pricing as of July 2022)
Grammarly premium for businesses starts at USD $15 per member per month (pricing as of July 2022)
What is the Difference Between Grammarly Premium for Individuals and Grammarly for Business?
The main difference between the two Grammarly offerings, besides the price, is what is included in both.
The individual premium version of Grammarly includes:
Spelling, grammar, and punctuation checks
Sentence rewrite suggestions
Tone and formality adjustments (based on the writing style and goals you choose)
Plagiarism detector
Word choice
Suggestions for clarity, engagement, delivery, and more
Grammarly for business includes everything in the individual premium version, with these additional features:
Style guide, which allows you to set specific spelling, grammar, and writing conventions
Snippets, which are quick phrases that can be added to the text
Analytics dashboard, which gives you performance information for individual writers and teams
Brand tones, to help keep writing consistently
Priority email support from Grammarly
Account roles and permissions
SAML SSO
Invoicing options for larger teams
How to Use Grammarly Premium for Content Agencies
Content agencies often use tools like Grammarly to make the process of editing and proofreading content easier and faster, while maintaining high-quality standards. Of course, Grammarly is a tool, and the way that different blog writing services use it is going to differ depending on the client, their business goals, and the agency's set writing standards.
In other words, which edits and sentence structure suggestions are accepted within a piece of writing is going to depend on the client (e.g. their brand voice and preferred writing style) and the writer themselves.
At Roketto, before our writers start crafting blog posts for our clients, the client provides us with a discovery worksheet. This sheet allows the client to fill us in with specific information about their business in bullet-point format. Alongside information about the client's business, they choose what writing style they prefer for their blog posts and website copy.
Here's what our writing style chart looks like, with an example of what a client might ask for:
Alongside this writing style chart, we use Grammarly's built-in Goals panel to help ensure that suggested edits and sentence structure suggestions follow your writing style goals.
From there, writing starts. Once the article is complete, the writer will open up Grammarly again as part of their editing process. Writers primarily use the Grammarly editor within Google docs, and all suggestions show in the side panel.
Not all of the suggestions in Grammarly are correct, nor are they appropriate for every type of writing. This doesn't mean that Grammarly is a bad program. It just means that writers need to use their own judgment and knowledge of online writing conventions to decide what suggestions to accept and which to ignore. But we'll get into that more in the next section.
Grammarly Writing Conventions
Online content writing has certain conventions and nuances that set it apart from other types of writing. While Grammarly doesn't have specific settings for online writing, it's still an effective tool to use.
However, writers and editors need to remember that editing with Grammarly is highly subjective and requires a good understanding of online content writing, to begin with. Grammarly is software and doesn't entirely understand the nuances and conventions of online content writing, especially specific style choices that businesses would make.
Of course, straightforward suggestions related to spelling, grammar, punctuation, and more should always be accepted unless the suggestion is simply incorrect.
Online content writing conventions can be different from website to website, but a few things typically remain static:
Structuring content for both SEO and readability. This means using proper headings (H1, H2, and H3, but stopping at H3 and creating a new section instead is usually a good idea), bullets, tables, lists, etc.
Adding emphasis to text with italics and bolded words.
Using inline links to link to sources. General statements like "People like to eat donuts" probably don't require a source link, but "More than half of Canadians prefer donuts to bagels" would need a source link to back up the statement.
Making the content scannable. The majority of people don't read websites. They scan them. This means that content writers have to structure their content so it is scannable, so the reader can easily find the information they're looking for.
With all the formatting and writing conventions of online content writing, Grammarly may not be able to distinguish between style choice and an actual grammatical or structural error. This can lead to Grammarly giving suggestions like this:
In this screenshot, Grammarly is flagging both an introductory sentence, a set of bullet points, and the following sentence as one unit. Obviously, if this section was one sentence, it would be very difficult to read!
Another example that shows up often is this:
Now, whether the colon should be removed or not might be up for debate, but that's where the writer would need to refer to previous blogs and the website itself. Leaving the colon or taking it away doesn't matter. Both are the correct option. But if the rest of the website has a colon before a set of bullet points, then the writer should leave the colon there for consistency.
In instances like these, the writer needs to use their best judgment and knowledge about online content writing to make calls on what suggestions within Grammarly should be taken into consideration and which should not.
Key Takeaways
The key takeaways from this article include:
Grammarly is a great tool, but knowledge about online content writing needs to be applied to use it effectively for SEO blogs. Like any great tool, using it effectively can be confusing or even frustrating if you don't have the correct knowledge behind its use. Content writers need to apply their own experience, skills, and abilities to get the most out of using Grammarly. This applies to the whole breadth of suggested edits, including grammar and spelling (although most suggestions will apply) but also sentence suggestions.
Grammarly's plagiarism checker is great, but flagged content needs to be carefully considered. The plagiarism checker analyzes billions of web pages for similar content, but that doesn't always mean that a flagged piece of content is plagiarism. Common phrases and sentences might be flagged, and the checker might incorrectly flag inline text links.
Grammarly can help with brand tone and writing style, but writers still need background information about your business. Brand tone settings absolutely help with writing tone consistency, but writers still need the relevant background information about your business to effectively match your brand tone and appeal to your target audience.

If you're looking for an agency with a top-notch team of content writers, Give Roketto a shout today. We'd be happy to talk with you!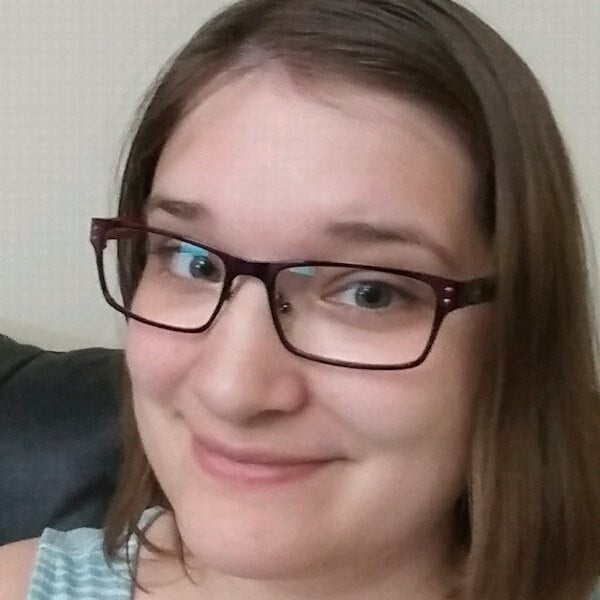 Lisa Hoffart is a professional writer with several years of experience crafting well-researched content for a wide variety of industries, from legal, real estate, technology, and more. Lisa is a huge technology geek that loves video games and computers. In her free time, Lisa enjoys sewing, crafting, and hanging out with her cat.