You're probably here because you've heard about the benefits that blogging can have for your business:
Drives traffic to your website
Gives you better visibility online
Helps convert interested leads into customers
Helps you establish your business as an authority in your industry
But you're also likely here because of the hurdles that starting a blog can present — mainly with time and money.
After all, you may be an expert in your industry, but unless that industry is writing, chances are you want to leave the blog writing to the experts.
So that begs the question, how much does it cost to start a blog?
And of course, the answer, at least right now, is it depends.
Don't worry, we're not going to leave you with that and call it a day. The reason why it depends is that you have to be able to choose what blog writing services you need that fit within your marketing goals and budget.
But it also means gaining an understanding of the typical content writing process. Blog post pricing includes understanding which blog management services are available, what different steps in the content writing process look like, and how much they cost. If you know this information in advance, you'll be better equipped to choose a content marketing package that works for your business's needs.
Straightforward? Yes. Simple? Absolutely.
So let's get started!
Blog Management Services
Before you dive headfirst into blogging with reckless abandon, you'll need someone to manage your blog. That means investing in an SEO writing professional that'll fill in any gaps in your content marketing strategy.
For agencies offering blog management services, this typically means a holistic approach to managing your blog, including keyword research, planning (e.g. content posting frequency, topic organization, etc.), writing, publishing, and more. This means that the whole blogging process, from ideation to execution, can be handled by an agency.
At Roketto, our "Hypercontent" strategy is built from the ground up to set your blog up for success. In a nutshell, it includes:
Using your website's past and current data to identify data-driven content opportunities that can be taken advantage of immediately
Identifying even more content opportunities through keyword research and determining the best way to capitalize on these content opportunities (blog posts, pillar pages, lead magnets, etc.)
Creating a content calendar to ensure a consistent posting schedule for blogs
Professional blog formatting and publishing that follows SEO best practices
Reporting that provides information on top-performing blog posts, as well as where actionable improvements can be made
Content Marketing Pricing
When it comes to content marketing pricing, many agencies bundle their content marketing services into different plans that reflect different service levels. These plans, as you can imagine, range from basic to advanced and reflect how in-depth you want the management and creation of your blog to be from start to finish.
Before we continue, it's important to mention that there are literally thousands of content marketing agencies and freelancers out there, so it would be impossible to look at them all and aggregate price ranges.
However, what we can do is provide you with a typical blog writing service price range for North America (because that's where we are!) to give you a better idea of what your budget should look like if you're planning on hiring someone for one or more of these services.
In general, content marketing agency pricing is based on two factors:
Desired blogging frequency
Industry writing difficulty/complexity
Going big in your content strategy investment is sure to bring you more results than being more conservative, but you have to consider the size of your business as well and be realistic about how much you can and should invest. Small businesses likely only need a straightforward blog marketing strategy, let's say 3-6 average length blog posts (a survey found that the average blog post is 1,269 words) a month. A medium to large business or a startup in a growth phase might want a more aggressive strategy, with 6-12 posts a month or more that are either average length or longer (blog posts that are 3,000+ words tend to rank better in search results).
Alright, so keeping all of that in mind, let's take a closer look at different price ranges for content marketing services packages:
Content marketing service

Typical price range

Planning and Management, which typically includes:

business discovery (learning about your business)
customer personas (learning about your target audience)
competitor research
content calendar creation
ongoing content project management,
blog post outline creation/briefing for writers
blog review

Since this is typically done on an ongoing basis, a monthly subscription is usually charged. This can range from $2,500 – $20,000 per month (and beyond), depending on the amount of content you're having created each month.

Writing, which typically includes keyword research and topic grouping, and may include competitor analysis

Ranges between $0.05 – 0.25 per word, depending on the complexity of the article

One-time Setup Fee, which includes initial keyword research, and content planning for your first year

Setup for your first year will cost around $5,000 – $10,000 depending on the level of research required for each post, and the number of posts expected per month
Planning
Blog post planning involves creating a visible schedule and plan for your blog posts and could include:
Investigating a client's business, current customers (ideally the business will have buyer personas created in advance) and industry to gain a better understanding of the client themselves
Creating a content calendar based on desired blog post frequency, timeline, and determining the flow of blog content topics to meet marketing objectives
Image sourcing or creation
Blog promotion (e.g. email newsletter, social media publishing)
Blog hosting, CMS, and other technical details
But you might not know how in-depth you want to go with each part of blog planning, including which areas you might need more or less help with. For example, you might already have an established blog and just need someone to write and publish posts on a consistent basis. On the other hand, you might not have a blog at all and need someone to not only set one up, but also promote it.
This is where you need to look at the services that a content writer or blog marketing agency offers. If you need help from the ground up, you'll likely want an agency with a more robust breadth of inbound content marketing services to choose from. For example, Roketto offers content marketing packages that span from 3-12 articles a month and span from regular blog promotion to mapping out content to reach different stages in your business's buying cycle.
What most agencies and freelancers will do is learn more about your business by investigating your website, asking you questions, and learning more about your customers and typical buying process, then make a recommendation on a level of service based on that information.
With that being said, blogging services pricing can range from $500 – $20,000+
Writing — Keyword Research, Topic Grouping, Competitor Analysis
When it comes to writing blog posts, there are a few considerations that affect the price. These boil down to keyword research, topic grouping, and competitor analysis.
Keyword research
Any content writer worth their salt, whether they are part of an agency or a freelancer, will use keyword research when they write a blog post. In a nutshell, keyword research refers to the specific words and phrases that a searcher is likely to use when they type their query into Google.
The different types of search intent are:
Navigational
Informational
Commercial investigation
Transactional
The closer a blog post matches the context and search intent behind the query, the more likely it is to show up on the front page of search results.
Keyword research can be more granular or high-level. Most agencies use SEO tools like Semrush or Ahrefs to gather a list of keywords related to your business and the search intent of your target audience.
Topic grouping
Once a list of keywords is gathered, keywords with high search volume and relevance to your business can be extracted to form the basis of articles. These keywords can be referred to as core keywords or topic keywords. Similar topics can be grouped together and published in a specific cadence on your blog so that related topics appear next to each other. This also helps with categorization on your blog and aids with searchability.
Competitor analysis
Looking at your competitor's blogging strategy can be a good way for an agency to identify content opportunities to benefit your own blog. Typically, agencies will use content marketing tools to see which keywords your top competitors are ranking for and which of their blog posts rank highly in search results. From there, content gaps can be identified (e.g. are there topics that your top competitors are not writing about that you can?) and capitalized on.
Blog writing service pricing can range from $100 – $2,500+ per post
Publishing
Once blog posts are written, they'll need to be published. The process of publishing a blog post properly includes more than just copying/pasting the content into your CMS. You need to ensure that the content is formatted correctly according to SEO best practices, which means using the proper HTML format for headings, links, lists, bullets, tables, and even paragraph (body) text.
In addition, any other content that you're wanting to include in your blogs, such as images and videos, needs to be formatted correctly so that they not only show up nicely but also so that the SEO value can be taken advantage of. This means optimizing the metadata of your images and videos so they can show up in search results.
Publishing services will likely be factored into the cost of content writing services or be charged at an additional rate (e.g. $100 per hour)
Management
Your blog isn't a one-and-done project. Not only should you focus on publishing new content, but part of good blog management is revisiting older, underperforming content and updating it as needed. In addition, blog management can include content calendar updates/changes, performance reporting, and much more.
A content professional can handle the process of diving into your blog's analytics and capturing opportunities for updating existing blogs.
For example, let's say that a blog post that aimed to capture the core keyword "SaaS content strategy" didn't perform as well as it should have. By looking at the analytics data in a tool like Semrush or Ahrefs, a content marketer can see information like:
What keywords the blog is ranking for versus what keywords the blog was originally targeting
If competitor blogs are ranking higher for the target keyword, and if so, investigating that content can give the content marketer insight into what they're doing differently (e.g. content is longer, covers more information, includes more actionable information, etc.)
Whether the keyword difficulty rating (a metric often used by content marketing tools to determine how tough it is to rank for a certain keyword) has increased, and insight into the content that does rank for that keyword
Blog content management is often factored into the cost of blog planning and writing, which is between $500 – $20,000+. However, blog management also might be charged as an ad-hoc activity on time needed (e.g. $100 per hour).
Agency vs In-house vs Freelancer
| | | | |
| --- | --- | --- | --- |
| | Content Marketing Agency | In-House Writer | Freelancer |
| Diversity & speed | More writers = higher diversity in blog content, faster article turnaround time | Little or no content diversity due to one writer (unless you invest in multiple in-house writers) | Content diversity is the same as an in-house writer; since there's only one writer, all articles are likely to be written the same way |
| Scalability | Writing is more scalable due to access to multiple writers | If writing is the only priority, then content production may be faster compared to a freelancer | Likely can't scale up production beyond the original agreement |
| Quality standards | Has established standards for content quality, which often includes a complete fact-checking and editing process | Responsible for proofreading, fact-checking, and editing their own content, but may have support from colleagues | Completely responsible for fact-checking, editing, and proofreading their own content (so you'll want to do it as well) |
| Cost | Less expensive than hiring an in-house writer, but more expensive than a freelancer | Must pay a salary, benefits, vacation etc., which may make the in-house writer the most expensive choice | The least expensive choice compared to an agency or in-house writer |
Content Marketing Packages
Most agencies sell their inbound marketing services in bundled packages. This is because many content marketing services complement each other and are best executed simultaneously. For example, an inbound marketing strategy would typically include blogging, email marketing, on-page SEO (i.e. meta descriptions, title tags, image descriptions/optimization, etc.), and perhaps a lead generation campaign. These content-related elements work together to help with the success of your inbound marketing strategy.
At Roketto, we offer several content marketing packages that fit your business's needs. It works like this:
Start with our inbound launch plan, which is an onboarding plan that takes a magnifying glass to your business, marketing goals, and website. From there, we develop your inbound marketing strategy.
After the groundwork is laid and the strategy is ready to be executed, you choose a plan. The plan types are based on your business's size and growth goals.
What else do you get from Roketto?
When you work with Roketto, you also get the opportunity to work with a full team of experienced professionals, including:
An account manager, who is your go-to contact
A marketing strategist, who develops inbound marketing plans and works with you to achieve your business's goals
An implementation team, which includes web developers, designers, and writers
A 12-month marketing plan broken down by month that outlines the strategies that will be used to meet your business's goals
An editorial content calendar to manage content, buyer personas, the different stages of your buyer's journey, and more
Weekly status calls, because communication is key to ensure everyone's on the same page at all times
Conclusion
The internet is chock full of content. It's what makes the proverbial world go 'round. We're all consumers at the end of the day, and we all crave and consume content online. Taking the time to write high-quality content for your website is paramount. It not only shows your audience that you know what you're talking about, it gives them a reason to keep coming back. When you take the time to nurture your audience and give them the content that they crave, you earn more customers and build your brand at the same time.

Jumpstart your content marketing strategy with Roketto. Give us a shout today, and we'll set you up!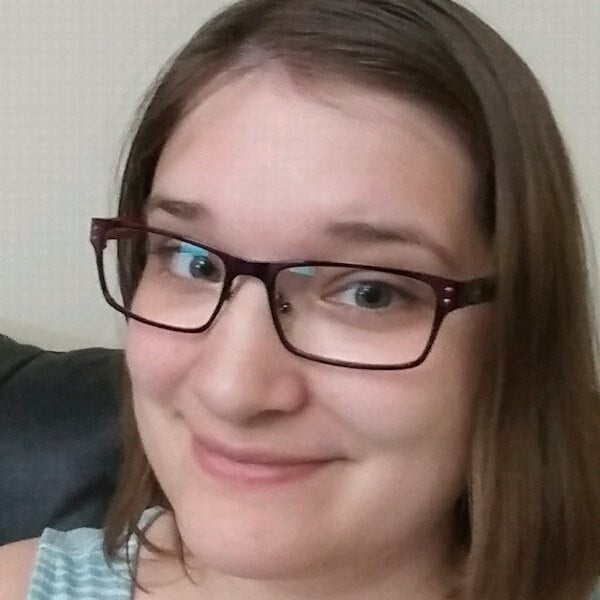 Lisa Hoffart is a professional writer with several years of experience crafting well-researched content for a wide variety of industries, from legal, real estate, technology, and more. Lisa is a huge technology geek that loves video games and computers. In her free time, Lisa enjoys sewing, crafting, and hanging out with her cat.