With the Mobile First world upon us, Expanded Text Ads (ETA) have just launched today (or last night rather) in Canada in order to maximize presence in search results. With almost twice as much ad copy as standard text ads, this brand new format features a more significant headline, as well as more space to highlight our clients products and services. We are very excited as this is the first update of it's kind in 15 years!
Why It's Important to Act Now
Okay, there are LOTS of reasons why urgency here is key. Here are the top two:
Beat your competition - Most people believed ETAs weren't coming out until the fall, so this early surprise means you can get the jump on your competition. For the next couple months, AdWords will be running ETAs and standard text ads alongside each other. With nearly twice as much ad space, take this unique opportunity to beat your competition to the punch and dominate ad exposure.
Standard ads will be retiring soon - While we don't have an exact date, many believe standard text ads will be dropped for good by the end of 2016. That's right, potentially right in the middle of the holiday season. Getting everything in place, and figuring out what works best early on will help avoid a mid holiday crisis. Let's be real, the holidays are already chaotic enough for us marketers, procrastinating now will only ensure future headaches.
Expanded Text Ad Details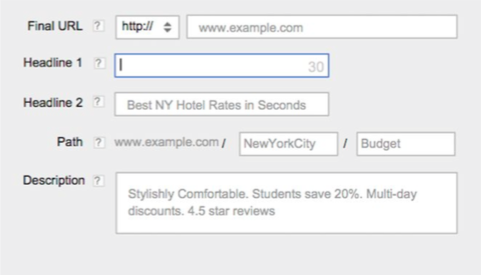 Headline 1: 30 Characters
Headline 2: 30 Characters
Description Line: 80 Characters total
Display URL: Removed, now auto extracts domain from final URL
Path Fields: Up to 2 fields, 15 characters each
Advertiser benefit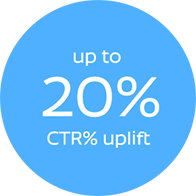 *Up to 20% CTR uplift over standard text ads
Longer creative messaging

Much more noticable

Clear landing page
Optimized mobile experience
*may vary depending on advertiser and account set up
Best Practices
Take advantage of longer headlines, more clickable space, and more room to communicate your unique products & service offerings.
Don't just add on an extra headline to your existing ads. This is the time to rethink your entire ad creative, utilize the extra space, and communicate more effectively with your target audience.
Keyword insertion and ad customizers can be used for accounts with loads of ads. Just like standard text ads, dynamic fields can make ads more relevant to users search queries.
Testing and fine tuning your ETA's are going to be necessary steps to getting the best CTR% you can with this new format. Focus on your headlines, and text different ETA against eachother to find out what works best for your business.
*Learn more about best practices from Google
FAQ
Are expanded text ads compatible with GDN text ads? Yes! ETA can be used in GDN the exact same way as in Search.
Can I run ETA with my existing standard text ads? Absolutely! In fact, right now it's best practice to continue to have at least 1 standard text ad with multiple ETA's in the same ad group. Just don't forget to update your creative rotation settings to "optimize for clicks/conversions" for best performance.
Can I just edit my existing text ads to become ETA? No, you'll need to create ETA as new ads.

Need Help?
It's important to us to be the first to bring these kinds of important updates to your attention. It's our responsibility and our job to make sure your accounts are being managed to the highest and current standards. Are your AdWords campaigns being properly managed? Roketto has been a certified Google Adwords Partner for over 7 years, and we'd love to help you out. Contact us for help with your digital marketing and analytics needs.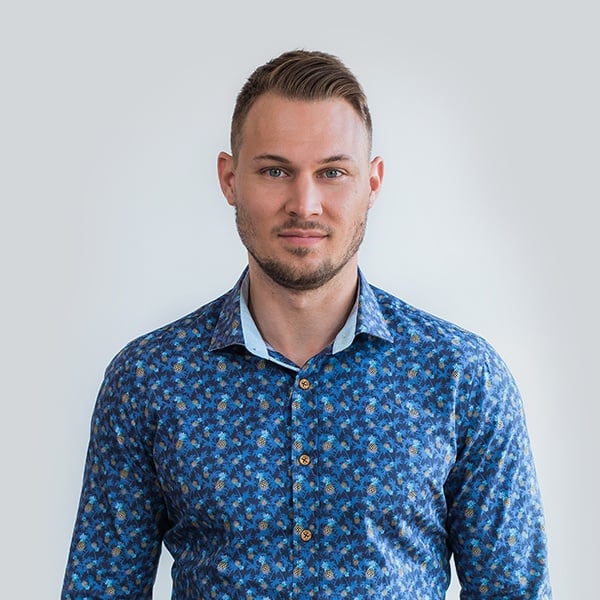 Chris is one of the managing partners at Roketto. His area of expertise is digital marketing and loves sharing and educating on topics like Google Ads, CPC bidding tactics, Google Analytics, and marketing automation. When Chris isn't in the office, he enjoys playing volleyball, mountain biking, and hiking with his American Eskimo.