You may not realize it but many of your customers go through a journey before ever knowing your company exists. This journey continues as they discover and consider you as someone who "might" be able to help with their challenges, to ultimately deciding that you're offering the best solution to meet their needs. We call this the buyer's journey. The journey is comprised of three stages and each deserves its own unique marketing strategy.
Did you know that 67% of decisions are complete before a buyer even reaches out to a salesperson? Some customers will find you in the beginning of their buyer's journey, while others will reach out to you later on. Creating content for your customers during every stage will land you with more traffic, leads and eventually sales.
67% of decisions are complete before a buyer even reaches out to a salesperson.
In this blog post, we explain each stage of the consumer decision making process to help you understand your customer's different buying behaviours. We'll show you why you need to build a marketing plan around the buyer's journey and how attracting and engaging with prospects at every stage through helpful content will provide sustainable growth for your business.
Take a Walk Through the Buyer's Journey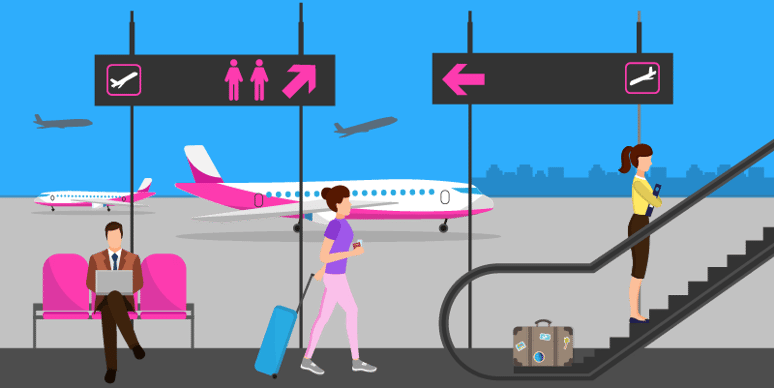 Have you ever visited Google, typed in a question about a problem you were facing and found the advice you were hoping for right under your nose? Did you think "wow, this blog post/article is written for exactly what I'm going through."
That's the purpose of inbound marketing and utilizing the buyer's journey. The company who provided that information knew the challenge you were facing is common in their customer's buying journey. They most likely also realized the value in providing educational content around these challenges, and reaching their potential customers early by being helpful.
If you want to create remarkable content that will truly help your potential customers, you need to understand every stage of the buyer's journey.
What The Buyer's Journey Looks Like
Stage One: Awareness

First comes the Awareness Stage. In this stage, you'll be targeting Top of the Funnel prospects, or TOFU, often confused with the stuff found at your local vegan restaurant. Our apologies for making your stomach growl!
In the Awareness Stage, the prospect will identify their need. Once the prospect realizes they are experiencing or expressing a problem, they begin to research. The prospect will start with a Google search, typing in their question or explaining their need and clicking on links that appear to provide answers. The search results could include business blogs, social media accounts, industry resources, etc. They will most likely be unaware of your company at this point, and might even simply be trying to correctly name their problem.
Content should remain educational, helpful and not plug a product or your business. If your content is pushy in this stage, you risk scaring them away because they're not likely ready to buy. Pitching your product or service too early could result in a lost sale.
Let's face it, no one likes pushy people.
Your business goals for the buyer's journey: Awareness stage
Answer questions that prospects have through educational content
Establish yourself as a helpful, trustworthy resource
Improve your brand visibility by attracting TOFU prospects
Stage Two: Consideration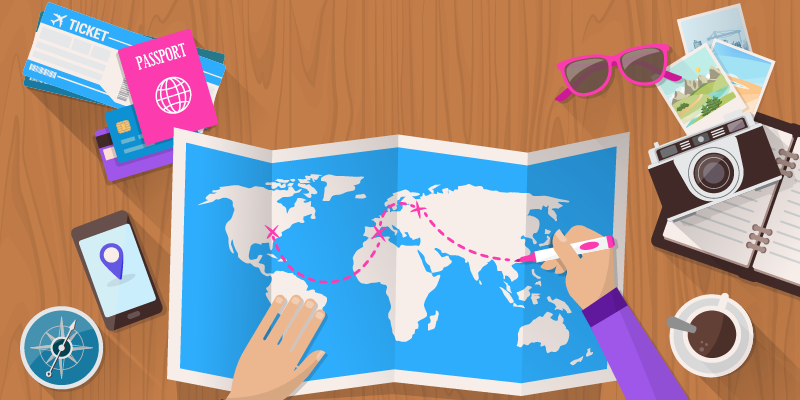 The second stage of the journey is the Consideration Stage. In this stage, you'll be targeting middle of the funnel prospects (MOFU). It's exactly what it sounds like, the prospect is now considering their options and have clearly defined and given a name to their problem. They will return to do more research on the different brands and/or products that could fit their need.
According to Pardot's state of demand generation, 70% of buyers return to Google at least 2-3 more times during the course of their research.
Now is the time to be there and help guide them further down the sales funnel. In the consideration stage, your business wants to turn the prospect into a lead.
The prospect will be doing in-depth comparisons of each vendor that they're considering. They may be reaching out to salespeople or the business for further inquiries. They could even be filling out lead capture forms on your website's landing pages to get exclusive content.
Once they make that initial connection and indicate that they're interested in your business, voila, a lead is formed!
Don't forget about content in this stage of the customer's purchase journey. You want to have customized content for every stage. Content in the consideration stage could include FAQ pages, authoritative blog posts showing your expertise, data sheets, white papers, case studies and much more.
Your business goals for the buyer's journey: Consideration stage
Build relationships
Capture emails and contact information
Turn prospects into leads
Answer questions that prospects have through educational content
Stage Three: Decision

The third and final stage of the buyer's journey is the Decision Stage. In this stage, you're targeting bottom of the funnel prospects (BOFU). The lead is ready to select a vendor and make a purchase, but they're still figuring out who to buy from. If you've been there for them throughout their buying journey and answered their questions, that vendor could be you.
In order to make their decision, the lead will have to consume additional content. The articles they will be viewing are documented success stories, reviews, product trials, live demos, testimonials, pricing comparison documents, etc.
A lead may also review the "about us" page on your website and reach out to a salesperson one last time before a decision is made.
Focus on being there for the lead and answering their questions because this is the final stage of the buyer's journey. The lead will be making a decision and if you've built up enough trust and confidence with them, your company could be their number one choice.
Your business goals for the buyer's journey: Decision stage
Convert leads into customers
Maximize funnel conversions
Answer questions that prospects have through educational content
Bonus stage: Post-purchase

After days, weeks or even months, your efforts pay off and the buyer has made their purchase from your business. You're probably thinking it's time to celebrate! Ring the gong! Cheers a beer! But no, the work doesn't stop here.
Your customer could return to you because you've shown that you're a reliable source of information and your product or service is worthy. You need to delight the customers so they will return and give praise to your product when talking about it.
There are several ways you can delight your customers. These include events, social media engagement, smart content and much more.
Your business goals for the buyer's journey: Post-purchase stage
Delight customers to become promoters of your company
Implementing the Buyer's Journey
Understanding the buyer's journey can help you to provide value and answers for your target customers throughout every stage. When you focus on your customers (and their problems), you're reaching people before they even know they need you.
Implementing marketing strategies using the buyer's journey will build trust by providing expert guidance for customers. Instead of forcing their hand and placing unwanted ads in their faces, walk with them throughout the journey.
Sit down with your editorial team and discuss the buyer's journey and how to implement it in your office.
Segment and report on the different types of website traffic you're receiving and what pages people are visiting.

In the awareness stage, people will be visiting your blog and interacting on social media.
In the consideration stage, people will be visiting product/service pages, the about us page or area of expertise content.
In the decision stage, people will be visiting the pricing page, case studies and the contact us page.

Review past website content including blog posts and content offers to see the engagement levels of each piece. With this data, you will be able to know what type of content is working for your company and what type of content isn't reaching its potential. Data never lies.
Take a look at your editorial calendar while you're at it and mark what stage of the buyer's journey your upcoming blog posts are focused around. If you're only creating content for one stage of the buyer's journey, you're missing out on ⅔ of your potential audience.
Understand your audience, develop your funnel around your audience and industry and create a content marketing strategy that maps the content specifically to each phase of their journey.
It's called a journey for a reason
Taking the time to research and implement the buyer's journey is an investment. They called it the buyer's journey for a reason. It's simply not a quick sale. It takes time for people to make big decisions so it's important to reach them as early as possible, and stay with them every step of the way, nurturing them through the process.
These three stages of the buyer's journey are designed to help you understand what's going on in the heart and minds of your buyers. To optimize your customer's decision making journey, create content that's inline with the three stages. If you do, you will generate better returns on your marketing strategies, you will grow your customer base and you will see sustainable growth within your company.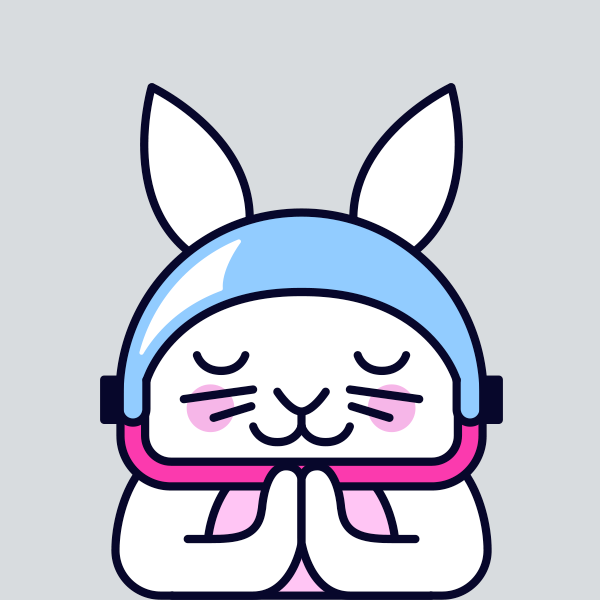 Who the heck is "Roketto Team"? Great question! We use this authorship from time to time for guest writers and previous authors are no longer affiliated with the Roketto brand. What about the cute little rabbit in the Roketto Team avatar? That's Piko, our loveable, space travelling mascot. If this is your first time seeing him, don't worry, it won't be your last. He likes to turn up throughout Roketto's website and content, always looking to help our audience with their marketing needs.