You've heard of AdWords. You know it can be an amazing way to promote your company, event, product or service. You know it can offer a great ROI for your marketing dollars. You also know it can end up costing a lot if you don't know what you're doing.
We get it. For beginners, AdWords seems like a complicated playground, full of unfamiliar terms and complicated dimensions and data. But - when used properly, it can provide incredible ROI. And unlike SEO or content strategies (which are also important!), AdWords gives you immediate action!
AdWords can provide incredible ROI & immediate action!
While our Kelowna AdWords agency generally likes to post about advanced bidding tactics and strategies, we still work with many people who are new to online advertising and are simply wondering "Does Google AdWords Work?". If you're one of the many asking that question, this post is for you. Read on as we'll cover everything you need to know to develop a quick understanding of the AdWords platform and how it works.
What Is Google AdWords?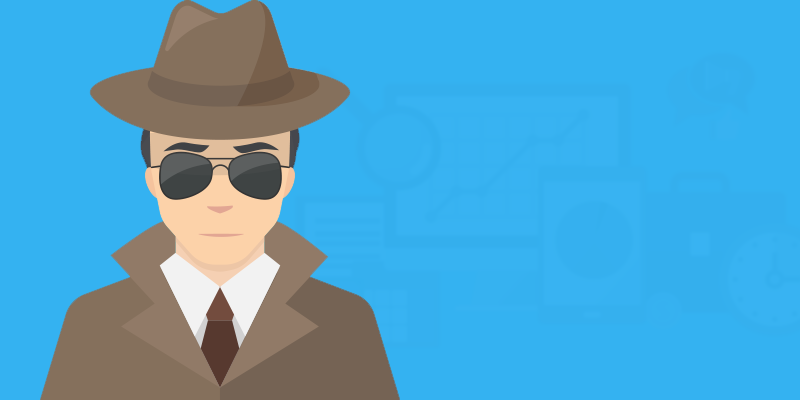 AdWords is basically an advertising service run by Google that matches ads to users' search queries. Bing and Facebook also offer online advertising services, but Google is still king of the digital hill.
There are three pricing models for Google AdWords: CPC, CPA, or CPM
1
Cost Per Click (CPC)
Cost per click (CPC) means that you will be charged the bid amount when someone clicks on the ad.
2
Cost Per Acquisition (CPA)
Cost per acquisition (CPA) means you only pay when someone makes a purchase.
3
Cost per thousand (CPM)
Cost per thousand (CPM) means you pay when your ad has made 1000 impressions.
The pricing is based on an auction system where your business can bid on each keyword, and the bid amount will vary according to quality score and the demand for the keyword.
How Does Google AdWords Work?

The service provides a platform where a business can create a text advertisement that contains keywords that relate to the product or service. When a searcher types those keywords into the search engine, the ads that correspond to the search term will be shown. The price of keywords vary dramatically.
Data from search engine watch revealed that the most expensive keyword in 2016 the US was $935.71 for the term 'best mesothelioma lawyer'. These keywords were expensive because the bidding lawyers knew that anyone looking for such a specific term is most likely a highly qualified lead, and because the lawsuits for mesothelioma cases generally pay the clients a large sum in compensation, the return on this investment is high.
Google makes 97% of its revenue from online pay-per-click (PPC) advertising and with bid costs as high as this, it's easy to see why.
On average, the highest bids are around $50 and are related to the legal and insurance industries. However, usually the bid for keywords is much, much less, between $1 and $5.
How To Set Up A Google AdWords Account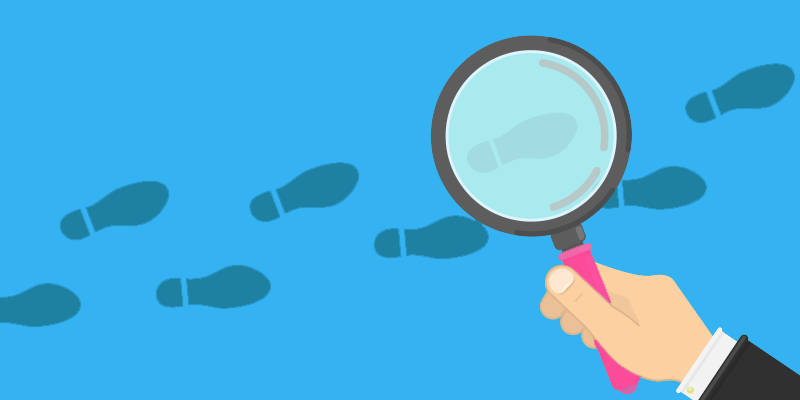 Setting up your Google AdWords account follows four basic steps.
(1) Sign in to Google AdWords, and
(2) Select your campaign type and give it a name.
Campaign types allow you to set where your ads will be shown; this includes the Search Network with Display Select, Search Network only, Display Network only. The search network places your ad on the search engine results page; the display network, places your ad on a huge network of websites relevant to your keywords or targeting options.
You can set up as many or as few campaigns as necessary. For example, if you sell office supplies, you may want to set up a campaign for specific products, one for end-of-season sales, and one for store locations.
(3) You choose the geographic location where you'd like ads to be shown, and
(4) You will be asked to choose a bid strategy and set a daily budget.
Then you can move on to bidding on keywords and building ad groups.
How Does Google AdWords Bidding Work?
Google determines how much a keyword costs by two factors: how much you bid, and your ad rank.
Your ad rank is based on:
The relevance of each keyword to its ad group (more on ad groups below)
Landing page quality and relevance to the ad (this includes keywords used, loading time, and UX.
Your AdWords account performance in the past.
Your click-through rate and the expected impact of ad extensions.
Generally, a higher ad rank can help lower the bid cost. This is an effort by Google to eliminate low quality, spammy ads that offer a poor user experience. Businesses who have high-quality ad campaigns will be rewarded with lower bid costs and better ad placement.
How To Manage Your Google AdWords Budget

It's easy to manage your AdWords budget. You can simply set a daily budget, but first you should figure out how much you want to spend on each conversion.
While conversion rates greatly vary across industries, as an example, let's say the average conversion rate of your leads lies around 5%. A budget of $1000 per month would produce 50 leads at a cost of $20 per lead.
To make the most of your budget, there are several features that allow you to target your buyers with precision, such as:
Scheduling, to target your buyers at specific times.
Geotargeting, to target your buyers in specific locations.
Device targeting, to capture the attention of your buyers on the device they use most (or convert the highest one).
Age, to target specific age groups e.g. "18-24," "25-34," etc.
Gender, to reach the right audience if your ad is gender specific.
You can also improve the performance of the ads with different bidding strategies. You can set your AdWords campaign to manual CPC to maintain control over the bid amounts, or you can set it to automatic CPC, which will enable Google to adjust the bid amount for maximum efficacy.
Once the daily budget limit has been reached, Google will stop showing the ads.
What Are Google Keyword Ad Groups

Once you have a list of keywords, you will need to organize them into ad groups.
An ad group contains one or more ads that use a shared set of keywords. Each ad group should have between 10 - 20 keywords and longtail keyword phrases that your customers use to search for your product or service.
You shouldn't use the same keywords in different ad groups. Focus on making each ad group as specific as possible.
For example, let's say your business is a shoe store. One ad group could focus on boots with keywords that target types of boots, one could target shoes, one could target sandals, and one could target your own brand name. Keywords can target color, style, women's, men's and so on. You can also create ad groups that focus on different levels of the sales funnel.
Keyword Match Types
A great feature of AdWords is the ability to streamline keywords into match types. This will help align your keywords with search terms.
There are four match types: broad match, modified broad match, phrase match and exact match.
1
Broad match

Broad match is the default setting that reaches the widest audience. Your ad will appear when a user's search query matches any of your keywords or synonyms of keywords, in any order. E.g. An ad for a bikini may also be shown to users searching for swimsuit, bikini, two piece, swimwear.
2
Modified broad match

Modified broad match gives you the option of a broad search while making sure that a specific term is included in the results by adding the + parameter to the most important keyword. E.g. +vegan cupcakes will ensure matches for the term 'vegan'. Vegan +cupcakes will ensure matches for the term 'cupcakes'.
3
Phrase match

Phrase match focuses on matching a phrase to the search query. E.g. The phrase 'building supplies' will be matched to queries for discount building supplies or eco-friendly building supplies, but not to queries for lumber supplies or building materials.
4
Exact match type

Exact match type is the most specific and should be used for highly targeted terms that you know the user will use to find your ad. This will give you less traffic but it will be more qualified. E.g. Sheepskin rugs, most likely anyone searching for a sheepskin rug does not want to look at other types of rug.
By creating ad groups you will be able to monitor the best performing ads, and at anytime you can pause ads that are performing poorly.
These are the basics that you need to know to get started on AdWords. The next step in this process is to write attention-grabbing copy with enticing calls to action.
Then you can sit back and watch the results roll in.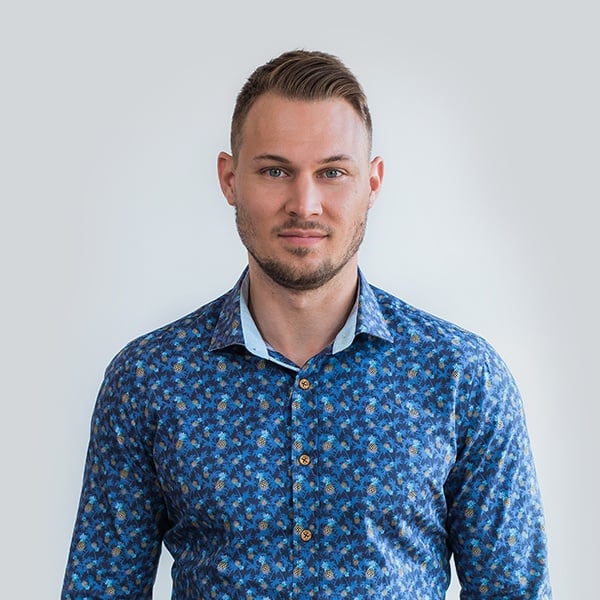 Chris is one of the managing partners at Roketto. His area of expertise is digital marketing and loves sharing and educating on topics like Google Ads, CPC bidding tactics, Google Analytics, and marketing automation. When Chris isn't in the office, he enjoys playing volleyball, mountain biking, and hiking with his American Eskimo.