People who do multi-million dollar business with manufacturing and industrial companies go through a very considered buying process.
No one just walks into a store and buys a 3 million dollar fleet of semi trailers or hydro excavation services. These people need to be highly nurtured in order to be won and that's where your company's efforts come into play.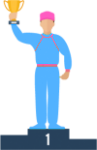 The considered buying process can vary for each company. Through our experience working with manufacturing and industrial companies and our extensive research on this industry, we have found there are generally seven stages to their buying process. Within each stage, there's an opportunity for your company to stand out from the rest. Through being helpful and providing relevant/timely solutions, you can lead your prospect through the sales funnel and build a meaningful relationship with them along the way.
By understanding the customer's journey and by providing the right content, at the right time, your lead will feel confident in becoming your customer.
So, buckle up, the considered buying process is a journey.
1
Identify The Need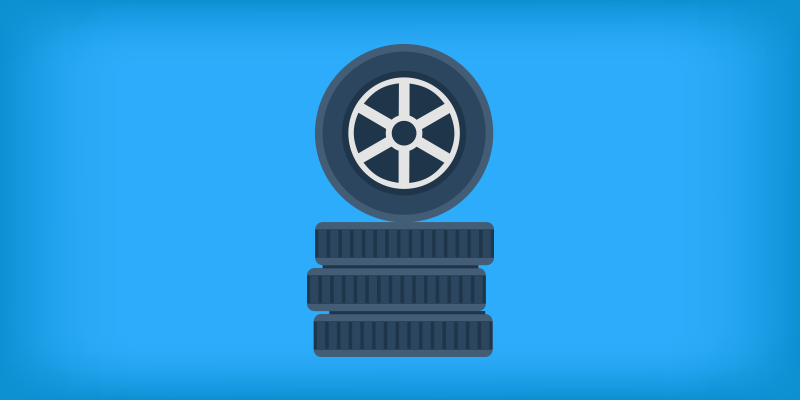 This is the first step in your customer's considered buying process. It's where their brain begins to rev up.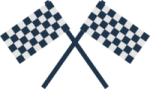 They're thinking:
"What is my problem?"
"I have a problem. How am I going to solve it?"
"What is my need?"
"What product do I buy to fix my need?"
At this stage, your manufacturing company needs to know the questions that are in your prospect's mind and have the answers readily available to them.
You can do this by implementing an inbound marketing strategy. Inbound is the switch from selling to your customers to educating them and helping solve their needs. To help them identify their need, create content on your website, blog and social media channels about the problems and challenges they're most likely facing.
92.3% of clients surveyed in an MIT survey found that once they started using inbound marketing services, they saw an increase in website traffic and 92.7% of them saw an increase in leads.
With those types of numbers, don't you want to be a part of the inbound marketing success track?
2
Finding the right product to solve the need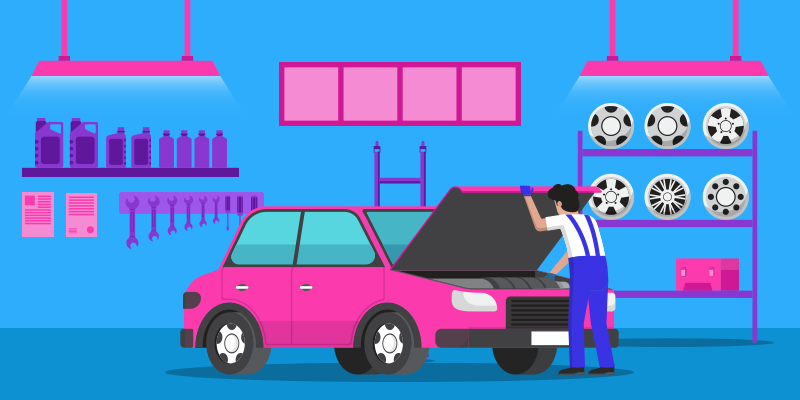 The second phase of the buying process is finding the right product for them. Your prospect has now identified, and understands their problem, thanks to your Top Of Funnel (TOFU) content. Next they will begin researching products that will be able to help them solve this problem.
There are a lot of manufacturing companies out there and your lead's biggest pain point at this stage will be not knowing where to begin. There are so many options and a lot of customers will begin to feel overwhelmed. It's your job ease their pain and answer their questions.
Now, answering their questions doesn't mean a salesperson has to get on the phone and call the prospect right away.
Instead, create meaningful, useful information and articles on your website to show that you're not just another manufacturing company. This content should answer the questions your prospect is asking. This will allow for the prospect to make their decision confidently, on their own.
For example: A large logging company is looking for the best trailer to transport logs with. They're looking at a trailer manufacturing website but are overwhelmed with the number of forestry trailer options.
The manufacturing company can ease the logging company's stress by providing a blog post about the best trailer for a logging company. The manufacturing company could also provide an honest comparison guide of forestry trailers and the pros and cons of each option.
Traditionally manufacturers, like yourself, had trouble finding customers because they weren't using marketing in the right places for the right people. Manufacturers relied on trade shows, cold calling and print ads.
Today, 67% of business for manufacturers is coming as a result of web traffic.
Are you questioning how?
Easy, inbound marketing.
This shift in marketing allows the customer to educate themselves when it comes to purchasing a product. Your product. The information online is available to the customer to qualify or reject whether a product is the right fit for them. This eliminates the hassling salesperson that no one likes speaking to.
By having this information on your website, your prospect will know what product they need and will reach out to your sales team for more information.
3
Appoint a purchasing team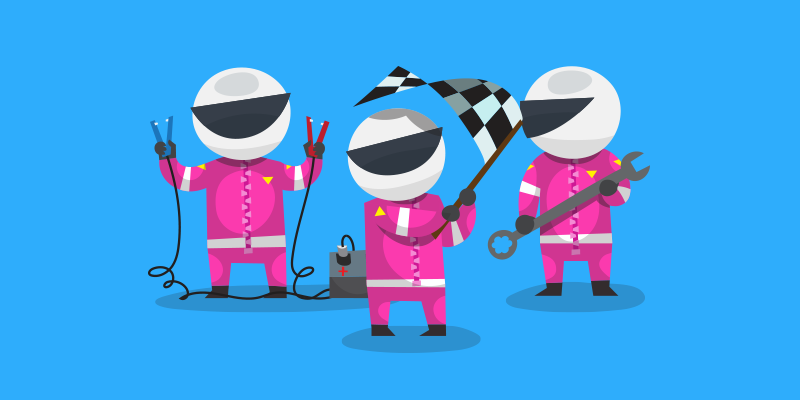 When people are making a purchase from a manufacturing company, it's not a simple click to order purchase like the ones we place on Amazon. It's a very thought out process that usually involves multiple people.
Your prospect will likely put a team in place to help finalize specifications and get ready to buy the needed product (hopefully from your company).
Customers of manufacturing businesses normally have a team of 3-5 people working on vetting manufacturing companies to find the products. They create workflows, data sheets and speak with salespeople to ensure the buying process goes smoothly. They're in the driver's seat and are in full control.
4
Purchase Budget
Money is on your lead's mind. These purchases can be upwards of millions of dollars. They will often create a roadmap budget with their purchasing team from the research they did in the previous sections above.
You can be there for them by sharing how these purchases will benefit their business. Create content around budgets and money and provide those to your lead. By being open with your prospect and answering their money related questions, it allows them to feel more comfortable with signing over a potential million dollar cheque.
5
Research and reach out to potential suppliers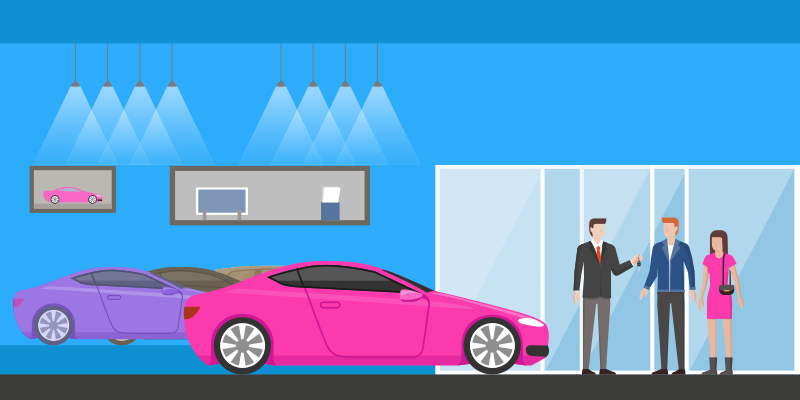 Now that your lead knows the right product for their needs, has a team working on the purchase and has created a budget, they are now trying to find the right manufacturing company to purchase from.
It's important to mention that while your lead is researching and reaching out to potential suppliers, your company has to also make sure they're the right client for you. There are some things you should know about this time in the considered buying process.
This is the make the deal or break the deal stage.
Here is when your prospect will determine what important concerns they have with your company. Through our research, some of the common concerns of manufacturing customers are: the size of the facility, location, past experience with similar requests and how long it will be until they have the product in their hands.
If your manufacturing company is using inbound marketing, many of these questions and concerns could be easily answered on your website through educational-based content, reviews and testimonials.
6
Approve the purchase
The end of the considered buying process is near. Your lead can see the finish line and
there's only one more lap before the celebration begins. That's approving the purchase.

Their purchasing team will have to meet with higher ups to lay out everything they've researched and learned during the purchase journey. Comments from your salespeople, printouts of your blog articles, website content and product specifications will be handed to these higher executives.
Once the purchase is approved it's on to the finish line.
7
Purchase the product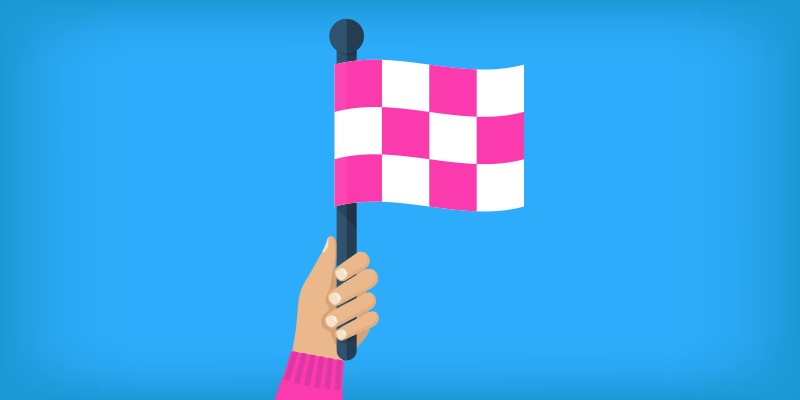 After a very thought out process, which can take anywhere from two weeks to six months, the lead has selected your business to buy their needed product from.
Your inbound marketing efforts have paid off because out of the list of potential suppliers, they chose your company.
Wave the finish line flag:
they are now your customer.
This indicates the questions and concerns they had throughout the whole process were answered by your team. Your company walked them through being a prospect, turned them into a lead and finally made them a customer. You did this by attracting them early, providing remarkable content that you knew would connect with them and made it simple for them to access it.
This allowed your customer to feel in charge of the process without feeling pushed by your sales team to make the purchase before they were ready.
8
It's all about the inbound marketing strategy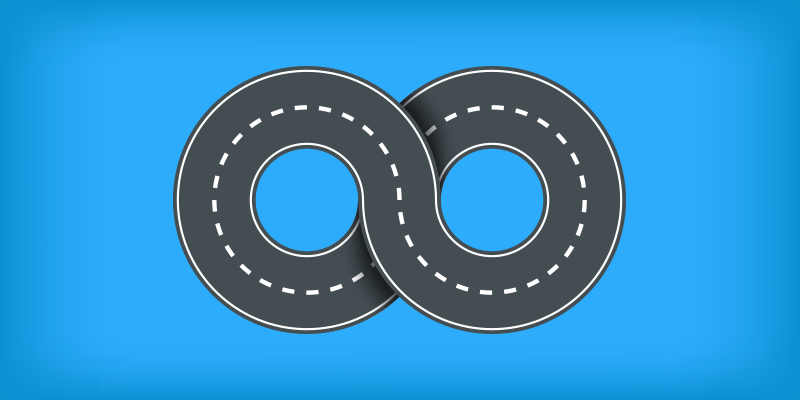 Buying from a manufacturing company is an extremely considered purchase journey. It's one of your customer's biggest decisions in business and it takes so long to consider because of the high purchase price and consequences of making the wrong choice.
Once the purchase is awarded, it's your company's responsibility to continue building the relationship.
One of the biggest key takeaways from inbound marketing is that after the purchase is made, you need to create promoters out of your customers. Just because someone has already written you a cheque, doesn't mean you can afford to forget about them.
Inbound companies continue to engage with, delight, and hopefully upsell the current customer base into happy promoters of the products they love.
To get started with creating an inbound marketing strategy for your manufacturing business, contact Roketto today.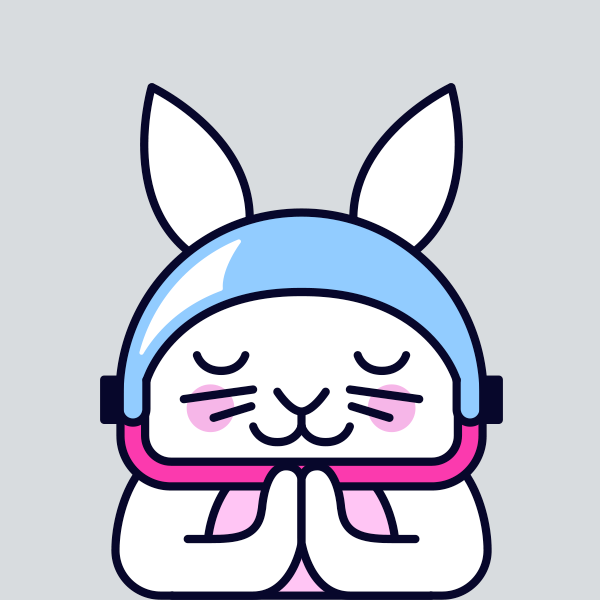 Who the heck is "Roketto Team"? Great question! We use this authorship from time to time for guest writers and previous authors are no longer affiliated with the Roketto brand. What about the cute little rabbit in the Roketto Team avatar? That's Piko, our loveable, space travelling mascot. If this is your first time seeing him, don't worry, it won't be your last. He likes to turn up throughout Roketto's website and content, always looking to help our audience with their marketing needs.