Building a strong brand for your software as a service business will help set you apart from the competition. Although it's often difficult to measure the effectiveness of a solid branding related marketing strategy, it's still definitely worth it to keep your company at the forefront of the minds of your current and potential customers. This will help your business become a recognizable name in your niche and you'll be known as a dominant player in your market.
Branding your business isn't always easy. You would benefit from hiring outside help from a marketing agency in most cases. You may be wondering, "How does an online marketing and web design agency actually work?" Or you may be wondering more about the importance of branding your SaaS business.
To help you better understand this topic, we'd like to share some of the most valuable reasons why you need to consider branding your software business as soon as humanly possible. You are potentially missing the boat on a huge opportunity that you shouldn't pass up any longer. So stick around to find out why this type of branding is so valuable.
It Convinces Your Customers That They'll Have a Remarkable Experience Doing Business with Your Company
More than anything else, your customers want and practically demand a remarkable experience from your software as a service. When you brand your business correctly, you will show the world just how valuable your service is, and when you get this right everyone will know the important service that you provide.
Make sure you focus on the remarkable experience you'll provide your customers during the branding process. Some people like to focus on new tactics and SaaS marketing channels to achieve success and this certainly has its place. But branding will help you stand out and get noticed on social media, other blogs and websites from industry insiders, and other places where people congregate on the web.
Plus, when you provide a remarkable experience to your customers, your company is going to gain credibility, trust, and build familiarity. At this stage of the game, you'll have no trouble growing and experiencing remarkable results as long as you provide your customers with an amazing experience every time. On the flipside, if you provide an unremarkable experience, your results are going to be less than stellar every time so keep that in mind.
Build Greater Recognition through SaaS Branding
Branding your business correctly will help create an emotional connection between you and your target audience. Your company will begin to resonate with them on personal and emotional levels, and when you hit this note, they will become much more receptive to finding out about your products and services. Most businesses struggle to achieve this type of brand recognition, but when they do, you could bet your bottom dollar that their company is going to reach greater numbers of people interested in what they have to offer.
By creating greater brand recognition, you can focus less on interruption marketing because customers will actively be seeking you out instead. They will remember your business and either type in your website address or search for your name on Google to find out more about who you are and what you have to offer.
The beauty of brand recognition is that you'll have breached your customers' defenses and become a trustworthy source of high quality products and services that they know they can count on. So when people begin to actively trust you and seek you out, they will become emotionally connected and even rabid about recommending your company to their friends, family members, coworkers, and anyone else willing to listen. This is definitely a great level of
brand recognition
to reach as a business looking to make it in today's difficult digital marketing space.
Deliver on All of Your Promises
Throughout your business branding efforts, you'll make promises to your potential and current customers regarding the software and products you have to offer. If you fail to deliver on said promises, you'll have a tough time convincing people to trust you a second time. And if your company fails to create all of the bells and whistles you promised with your software, your customers are going to feel cheated, unhappy, and they will certainly withdraw their support of your company.
So, when you create your next branding related advertising campaign, try not to go overboard by promising too much. Because if you cannot deliver on these promises, you're going to have a bunch of angry and unhappy customers on your hands and they are going to drive your customer service staff crazy with all of their questions and complaints. Since you'd obviously rather avoid this scenario like the plague, make sure to only promise what you can deliver and nothing more.
Final Thoughts
At the end of the day, properly branding a software as a service business is crucial to the success of any company in this industry. Without the right branding in place, no one will know, like, and trust your business because they will have never heard of you. So avoid this situation and begin focusing on branding your SaaS business sooner rather than later.
Guest blog post by Steven Kazinsky at altitudebranding.com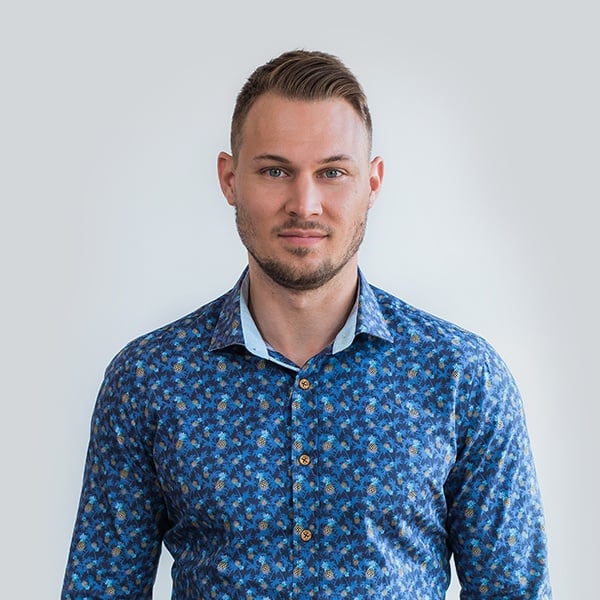 Chris is one of the managing partners at Roketto. His area of expertise is digital marketing and loves sharing and educating on topics like Google Ads, CPC bidding tactics, Google Analytics, and marketing automation. When Chris isn't in the office, he enjoys playing volleyball, mountain biking, and hiking with his American Eskimo.