So, you've heard about the fantastic ROI that Google AdWords can yield, and now you're thinking that a Google AdWords campaign might be the best way to create awareness or bring in new leads, but maybe you're just not sure how all the parts fit together or how this organism works.
Athletes know how to train their bodies and minds to reach their goals, but they don't know the details of each part of their body and how all the pieces work together. They may not understand the structure of their entire body including the organs, cells and tissues, and they don't know what to do when something breaks, or how to isolate and fix problems.
That's why all savvy athletes engage a doctor who understands the anatomy in detail.

Before you begin building your AdWords campaign, there are four steps that must be taken to ensure success: keyword research, conversion metrics and sales data, your budget, and putting all those factors together.
Once you have those key elements of the campaign anatomy in place, you can begin building a healthy campaign that yields results.
The Greatest Wealth Is a Healthy Campaign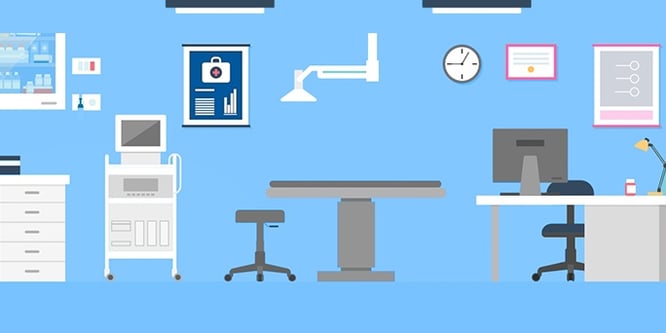 And a healthy campaign begins with your naming structure. You can run as many campaigns as you like, but to maintain efficient AdWords campaign management, you need to plan the structure of your campaign.
As an example, let's take Doctor Bob, he's a sports medicine specialist. He offers many services and would like to promote all of them, but one campaign for all services is too broad to target customers through their specific search queries.
Dr. Bob needs to improve his AdWords campaign management by structuring his services into campaigns that focus on each area.
E.g.
Campaign One - Concussion Rehab
Campaign Two - Orthotics
Campaign Three - Custom Fit Bracing
This will allow Dr. Bob to populate each campaign with keywords that are relevant to each area of service.
At this point, it is also necessary to understand where it most profitable to place your energy. Do you want to display your ads on the Search Network only, the Display Network only or the Search Network with Display Select.
Search Network - ads appear near Google search results and on the sites of Google search partners. This allows you to bid on very specific keywords, and only have your ads show when your prospects search for exactly what you are offering.
Display Network - displays ads on a huge network of sites across the internet. It gives advertisers the opportunity to target customers more precisely by reaching customers through placement targeting, interest targeting, topic targeting or demographic targeting. Google segregates searchers into groups based on one of these strategies to reach more qualified customers.
Search Network with Display Select - reaches people when they use Google search or on select sites they visit across the web. While we (and our Google Partners) recommend always keeping search and display campaigns separate from each other, this option can be great for new advertisers, or those who simply don't have much time to manage their campaigns.
The next step in setting up a campaign is to determine two key dimensions: location and device. Under the settings tab, you can target customers where they live and on the device they use to search.
The Keywords Are Connected to the Ad Groups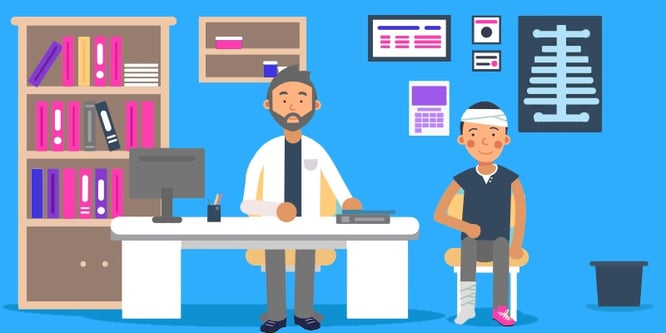 Keywords are the internal structure of each search campaign, and you will need to conduct a thorough examination of the keywords that your customers are using to search for your product or service to ensure you are targeting the right keywords in each adgroup.
There are several tools you can use to find the right keywords. The Google Keyword Planner tool is most often used to understand the current search volume of key terms and to provide suggestions for new opportunities.
Let's make another appointment with Dr. Bob. He does a bit of keyword research for concussion and sees that people search for a whole list of keywords related to problems with concussion, including headache, neck pain, balance problems, dizziness, confusion, blurry vision, nausea, difficulty concentrating, sadness, anxiety, or even just feeling "weird". Each of these will be placed into different ad groups that focus on each specific symptom. But it is important to focus on bottom of the funnel terms to ensure you target people who are ready to buy. In Dr. Bob's case this would be people who are seeking treatment and are ready to make an appointment, and not just researching symptoms.
The Ad Groups Are Connected to the Ads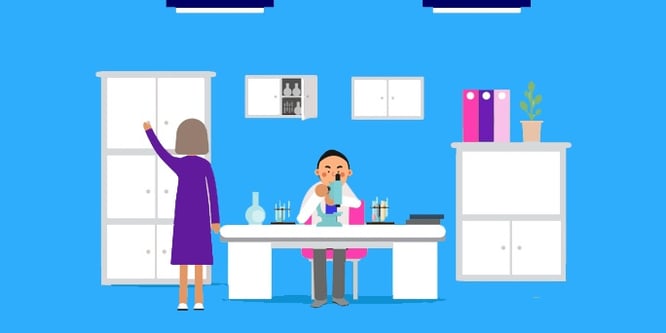 This is where the ad copy and creative connects to your customers. Once you have your ad groups in place, you can begin to develop the copy for each ad, using targeted keywords and a little creative copy to write text that will attract and entice potential customers to click.
Each ad group should have two to four ads per group that direct customers to the same landing page. And the text in each ad should relate directly to what the customer is searching for in that ad group. e.g. Don't write an ad about "Depression" treatment in an Anxiety Ad group. Write about "Depression" treatment.
Dr. Bob's campaign for concussion will need to have more than three ad groups if he wants each ad to target only one symptom. E.g. concussion treatment, headache treatment, dizziness treatment, etc.
And of course, you want to write catchy and creative headlines that grab attention, but you also want to make sure your target keywords are in the headline, and most importantly, you want to make sure your ad is relevant to their search query.
You can use ad extensions to add your company address, phone number, unique value propositions, and opening hours
You can also use ad extensions to add your company address, business phone number, unique value propositions, and opening hours if that is important to your customers.
All good doctors must understand how the anatomy of the body works to know what can make it work better and to solve problems that might occur. The best AdWords management practices rely on a thorough understanding of the anatomy, what all the pieces are, and how they function together.
We've given you an overview of the essential anatomy, but to help you check the health of your campaign, work through the following checklist:
Monitor the campaign type performance to ensure you are placing your ads on the best network
Specify locations and monitor which areas see the best performance
No duplicate keywords in a campaign
Assess ad group relevancy to your customers' needs
Monitor ad performance to pause ads that perform poorly
It doesn't take a lot of training to get your ad performing well, but it is vitally important to check up on your ads regularly to maintain optimum performance. Need a hand? Reach out to our Kelowna AdWords agency anytime!
[/vc_column_text][/vc_column][/vc_row]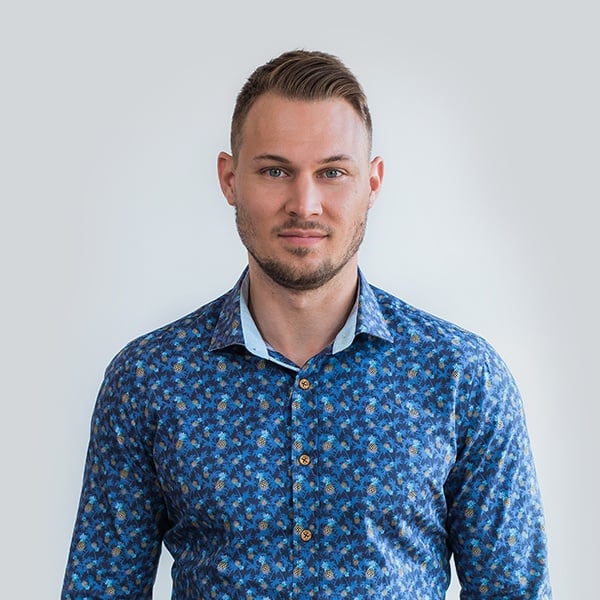 Chris is one of the managing partners at Roketto. His area of expertise is digital marketing and loves sharing and educating on topics like Google Ads, CPC bidding tactics, Google Analytics, and marketing automation. When Chris isn't in the office, he enjoys playing volleyball, mountain biking, and hiking with his American Eskimo.