You ever look at a SaaS subscription and think, why? Why would they do this?

The cardinal rule is to make your product easy to buy, not harder. Convoluted subscription models, weird terms of service, and sketchy pricing is not something you want to wrap up in sparkly paper and place under the tree for a customer to open.

It's like some sort of sick gift prank.
That's not the impression you want to give your customers.
So let's explore the ins and outs of SaaS subscriptions, with everything from pricing, to agreements, to modeling, and more.
SaaS Subscription Definition
SaaS companies are known for selling their services in a subscription-based model, where customers pay a set fee — which is typically monthly or yearly — for access to the service.
Subscription models themselves are not new. Remember back in the day when you'd pay an annual fee to receive a copy of Electronic Gaming Monthly (EGM) every month? Ok, maybe that was just me.
But the point is, subscriptions have been around for a long time. From cell service to cable TV to the internet, monthly fees and price plans are nothing new for most people.
Why do Subscriptions Exist?
Subscriptions are genius really when you think about it — they ensure commitment from the customer since they're basically saying yes to a recurring fee in exchange for a service.
In addition, instead of the customer having to pay an exorbitant amount for a piece of software, let's say Adobe Photoshop, as an example, they can just pay a monthly fee for access to the program instead. This means SaaS marketing and sales teams can target more types of customers.
It also increases customer loyalty by giving customers access to a product or service on a continual basis, especially ones that they use every day, without them having to worry about interruptions.
This is why many businesses, like Adobe and Microsoft, to name a couple of examples, have switched from selling their software as a one-time cost to a subscription model.
So subscriptions exist, in theory, to increase the likelihood of long-term commitment from the customer, and to save them money. SaaS growth can be switched on with subscriptions.
This is exactly why SaaS businesses have largely adopted a subscription model: it checks the boxes for achieving high numbers on tons of sales metrics, like Customer Lifetime Value (CLV), Average Revenue Per Customer (ARPU), Monthly Recurring Revenue (MRR), and more.
Pro Tip:
For more information on SaaS sales metrics, Cohort Analysis, CAC and more, check out our article on
SaaS reporting
SaaS Subscription Management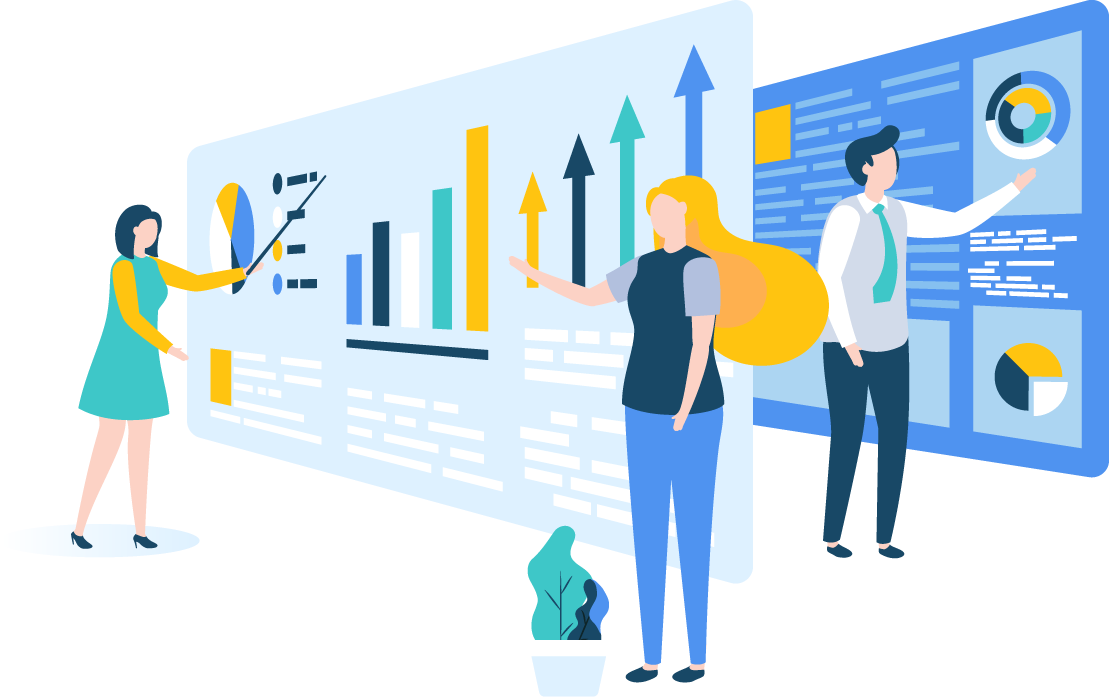 When you're a SaaS business with a digital offering, you have to make sure that you are managing every aspect of how your customers interact with your service.
SaaS subscription management covers all customer processes including managing free trials, subscription changes, refunds, cancellations, new customers, and more.
Why is SaaS Subscription Management Important?
If your whole business is based on finding a balance of obtaining new and keeping existing customers, then you need to be aware of everything that's going on in all stages of the customer lifecycle.
Effective SaaS subscription management accomplishes this. Typically, businesses will use software to help them with subscription management, as data can get muddied pretty quickly if you're trying to do it manually.
Key Benefits of SaaS Subscription Management
SaaS subscription management reaches customers at every stage of their lifecycle with your business. Let's explore how:
SaaS Subscription Management Benefit(s)

Stage in the Customer Lifecycle

Free trial
Discount
Tiered subscription pricing

Sign up

Service upgrades or downgrades
Communication about new features, upcoming payments, outages, etc.
Customer support

During subscription

Ask for feedback through a survey or questionnaire
Offer an incentive to reactivate the subscription
Customer support (retention)

Cancellation
As you can see, customers are never left in the dust when you're using a SaaS subscription management system.
Regardless of how complex your SaaS business and subscription models might be, it's no longer a matter of if you need SaaS subscription management, it's how you can use it to effectively connect with your customers.
SaaS Agreement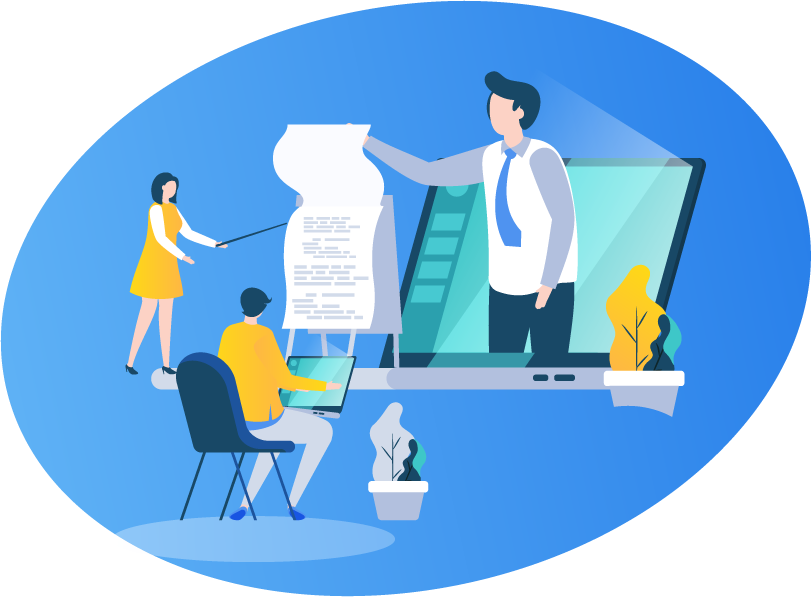 Another key part of any SaaS subscription is the agreement. Yeah, it's a boring legal document, but it's important for setting out the expectations for both the SaaS business and the user in terms of how the software is accessed and used.
Typically, a SaaS agreement includes terms that are kind of similar to a licensing agreement, but without the stuff about physical media. You can find terms related to the right for the customer to use the SaaS software only while connected to the internet.
This kind of thing is mentioned in a lot of SaaS agreements for services that you use every day, like Google and Steam (a video game platform).
Checklist - What Should be Included in a SaaS Agreement?
While a SaaS agreement for one company will likely be different from another, there are several important clauses that are found in most SaaS agreements. Whether these clauses appear in a particular SaaS agreement depends on things like industry, product, and service.
SaaS Agreement Clause

Description

Access rights and user definition

Defines what a user is, as well as sets out access rights for users, such as a limit on the number of users or data amount

This clause also establishes consequences for unauthorized user access

Customer service and support

Describes support that will be provided to subscribers, response time estimates, and guarantees with regards to service level

Data ownership

Often found in cloud service agreements, this clause outlines who gets the rights to data stored in the software platform or service

Data security

Describes the specifics behind how data will be stored, what protections are offered, and what the process would be in the event of a data breach, bankruptcy, or other data disruption event

Licensing/Intellectual Property Rights

Outlines authorized use of the software for subscribers (e.g. subscribers can use the software, but ownership of the software remains with the provider)

Master agreement language

Master agreement language prevents a new agreement from needing to be created if services and products are changed or negotiated

Service information

Describes the product or service offered, and details what users should expect from your product or service, including guarantees and what your product or service does not promise

Pricing and Subscription information

Full information on the subscription pricing structure and billing should be described in this clause

Service Level Agreement (SLA)

The SLA is another agreement that is usually included in the SaaS Agreement and includes service and performance standards for your company

Term, Termination, and Renewal

The term outlines how long the agreement is valid for (typically aligns with how long the customer uses the product or service) and what processes need to be followed for termination or renewal
SaaS Agreement Examples
Shopify, like other SaaS businesses, combines its SaaS Agreement into its terms and conditions.
Pro Tip: The disclaimer at the top of Shopify's terms of service places the responsibility of knowing their terms on the user, and suggests to stop using Shopify's services if the user disagrees with their terms.
While there's tons of legalese here, Shopify does make it easier on the average user by providing bolded explanations on the side to help guide the reader's understanding of the content.
Shopify defines user responsibilities early in the agreement, outlining items such as:
Responsibilities with operating an online storefront
Accepting payments and payment details
Limited liability for Shopify (e.g. any store disputes are between the Shopify user and their customer, not Shopify themselves)
The agreement is broken up into several numbered sections, some of which are specific to Shopify's business and likely wouldn't be included in all SaaS Agreements.
These sections include:
Account Terms
Account Activation
General Conditions
Shopify Contracting Party
Shopify Rights
Confidentiality
Limitation of Liability
Waiver, Severability, and Complete Agreement
Intellectual Property and Customer Content
POS (Point of Sale) Services
Shopify Shipping
Theme Store
Shopify Email
Payment of Fees
Cancelation and Termination
Modifications to the Service and Prices
Third Party Services, Experts, and Experts Marketplace
Beta Services
Feedback and Reviews
DMCA Notice and Takedown Procedure
Basecamp does its legal stuff a little differently, which is actually quite clever from a design perspective. They provide links to each part of what together would be a SaaS Agreement for easy reference.
These sections include:
Terms of Service
Privacy policy
Privacy Regulations reference
Cancellation policy
Refund policy
Use Restrictions policy
Security overview
Until the End of the Internet (data storage and privacy information)
Taxes
Account ownership information for Basecamp 2 and Basecamp 3 (The product is now on Basecamp 4)
Service Level Agreement (SLA) for Basecamp Big (another one of Basecamp's product services)
How to manage the HEY account of someone who is incapacitated or has died (a HEY account is Basecamp's email service)
HEY for Work Ownership and Management Policy
SaaS Subscription Pricing Models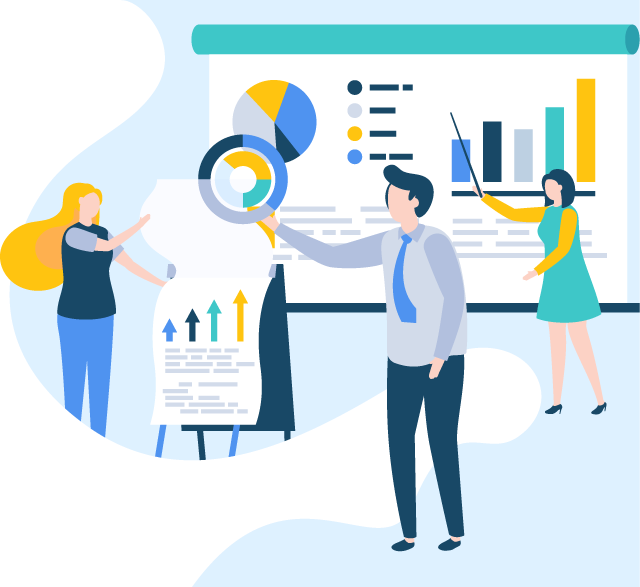 Your SaaS subscription model is really the bread and butter of your business. After all, it's how your company makes money, and it directly influences whether a customer is going to buy.
Pro Tip: You could have the best software ever, but if your subscription model doesn't make sense or is difficult to understand, it puts unnecessary barriers between you and your customers.
It's important to remember though, that choosing a SaaS subscription model isn't just a set-it-and-forget-it scenario, you should be revisiting your pricing structure periodically to ensure that it's still working.
SaaS businesses live at the cutting edge of technology, and that means being prepared to continually adapt to constantly changing patterns with the internet.
That being said, let's take a look at different SaaS subscription pricing models that are commonly used today:
Flat Rate Pricing
This is the most straightforward SaaS subscription model. You set a monthly or annual price, the customer agrees to pay that price, and you're both happy.
Basecamp is a good example of this model with its all-inclusive flat pricing.
While flat rate pricing is easy to understand for you and your customers, it can be limiting. As your platform grows and gains more features, you're sometimes faced with the difficulty of increasing your price, which may upset your existing customers.
In addition, while you might make more money off of a small business, you could miss out on additional revenue that you might generate from larger, enterprise-level businesses with a ton of users.
Usage-Based Pricing
Usage-based pricing is based on how much the customer uses, and is a common pricing structure for cell phone and internet companies. It's a great model to accommodate customers who both consume a little and a lot of the service, as the pricing fluctuates with their usage.
Campaign Monitor is one example of usage-based pricing, as the amount you pay (aside from the base price of the plan you choose) is based on how many email contacts you want to store in the system.
Usage-based billing has it's benefits, but it can be difficult to predict sales revenue with this model. Chances are that monthly pricing fluctuates for all or most customers, making it tough to figure out how much customers are spending on average.
In addition, customers might raise concern with the lack of consistent billing, causing them to lose some confidence in the value of the service.
Tiered Pricing
Tiered pricing is when a SaaS subscription offers different levels of service at different price points. This price structure is great for accommodating customers who only want to use a specific part of a product or service, or who need different levels of service for different users. Price points for a tiered subscription typically hit the low, middle, and high-end.
The Adobe Creative Cloud is a great example of a tiered SaaS subscription. Since the product offering is so broad, Adobe is able to break up their products to appeal to a variety of customer needs.
However, tiered pricing choices can quickly become overwhelming, especially when there are so many options available. How can the customer be sure they are choosing the most cost-effective option? They might have to experiment over the course of a few months to get the pricing correct, which means they will have to pay close attention to their bill.
While tiered pricing may appeal to everyone, is that really what your business needs to do? Providing a pricing option for every type of customer might seem like a smart business strategy for Adobe, but they have a very specific use-case scenario that can be tough to replicate for other businesses.
Per User Pricing
Per user pricing is so common in SaaS that it was super easy to find our next example. This pricing model seems to be the best for bringing in the big bucks, as the product or service itself can be advertised at a lower price point (since you only need to show what one user will cost).
Per user pricing can also be enticing for individuals or businesses that only need a few users, as chances are their overall costs will be less with a service that charges per user over one that offers a flat rate for unlimited ones.
Copper makes their service look cheap with their per user pricing model. They've even combined the per user pricing model with tiered pricing, offering more options for their customers.
While per user pricing seems great for smaller teams, what happens when you have a large, enterprise level business with hundreds of users? Obviously, the pricing becomes astronomical very quickly and these large businesses are better off looking elsewhere for a deal.
A per user pricing strategy is also a tough sell for bigger companies, because what if not all those people are not actively using the product? Being charged for inactive users might sour some companies, especially if it isn't easy to add or remove users in the software.
Per Active User Pricing
One way that SaaS businesses get around the problem of too many inactive users is charging based on how many users are active. This seems like a great solution to the per user pricing problem, as big companies can bulk add users without worrying about being charged for every single one.
Slack is an example of a SaaS business that makes the per active user pricing structure look easy. While they partake in per user billing, they promise to only bill for active users, meaning that you don't have to worry about one-time users being added permanently to your bill.
While this pricing structure might prove enticing for bigger businesses that have a flux of active and inactive users, there isn't much incentive here for SMBs. Chances are, all their users are going to be active all the time with little change, so while it isn't a bad thing, it doesn't bring anything special to the table either.
Per-Feature Pricing
Per-feature pricing is great for scaling businesses, as they may only need certain features in the beginning but need to add more functionality as they grow.
Engagebay uses this SaaS subscription pricing model with great success. Small businesses or individuals can choose what they need, and scale up as they need to.
However, businesses that want to take advantage of all the features a piece of software like Engagebay has to offer might be taken aback by the final price for all services. For those businesses, a per-feature pricing model is less enticing than a different company that offers all software features for one price.
Since each feature is behind a paywall, it also might give the impression of nickel-and-diming for each software feature, as now the customer has to be convinced of the value of each software feature rather than the value of the complete software offering.
Freemium Model
The freemium pricing model is often seen in mobile games, where you get hooked on playing a free game until a certain point where it becomes impossible to continue playing without paying for in-game currency.
Some SaaS businesses have adopted this pricing model as well, which helps get customers in the door and using their product, until said customers reach a point where they have to start paying for the service to continue to use it effectively.
Hubspot uses this model effectively, as they provide completely free tools for their customers. But Hubspot doesn't require upgrading at a certain point, rather they assume that once a customer uses the service for a while, they will likely upgrade to a paid plan to gain more functionality.
While getting customers to use your software is great, customers using your software for free also don't generate revenue for your business. This might not be a good pricing model for start-ups or smaller businesses for that reason.
Tips on Selling SaaS Subscriptions
You've got your pricing strategy locked down, you know how you're going to manage your subscriptions, and your agreement is locked and loaded.
But now you actually have to sell subscriptions, and that can be easier said than done. So let's take a look at some valuable tips on how to sell your SaaS subscription successfully.
Create Desire for your Product
We all know that you can't just create a website, throw some products on it, and sit back and wait for the sales to roll in. It just isn't logical with millions of other websites that have been around longer, have established themselves in your target market, and have the sales to prove it.
When prospecting, try not to focus on listing your product's features. Instead, listen to what your customer's pain points are, and ask them questions that lead you into positioning your product as a solution.
So instead of saying, "here are all the features of my product, let me explain them to you one by one" you're letting the customer lead the conversion by saying, "Our product has these features. What would you like to see?"
Don't Wait to Start Selling
You might be tempted to wait until your product is "perfect" before you start selling, but that would be a mistake.
The SaaS industry is ever-evolving, and it's actually a good thing to fine-tune your product over time. Focusing on selling what you have now is key, but that doesn't mean that at some point in the future your selling points will evolve and change.
SaaS Billing Best Practices
As far as SaaS best practices go, billing is like the cherry on top of providing a great customer experience. Good SaaS billing practices are not difficult to follow, but you need to ensure that whatever billing method you use works in tandem with the rest of your business's operations.
Billing Automation and Subscription Management
As your business scales up, thinking about automating your billing and subscription management processes is a given.
Anything that can take away the burden of managing the admin side of things so you can pay more attention to making sales and connecting leads is beneficial.
Plus, as you gain more customers, there's going to be more payments coming in, overdue invoices, and subscriptions upgrading or downgrading to manage, quickly making manual management of these processes next to impossible. Besides, your customers don't want to wait for admin in order to get what they need — they want it now.
Aside from the time savings, manual billing can cost you as human-caused billing errors pile up.
In short, Billing automation and subscription management help by:
Saving time and money by handling complex billing faster and reducing human error
Preventing revenue leakage by ensuring complete compensation for services
Reducing churn rate through automatic payment and renewal notifications
Providing quick pricing changes through offers or discounts
Here are just a few examples of real companies that found success with automatic billing:
Avionica is a company that specializes in providing complete flight data and communications for the airline industry. After implementing automatic billing, they saved more than 30 hours a month on billing processes.
Justlogin, a human resources workflow management company, saw a 90% increase in billing efficiency and reduced billing tasks by 90% just by implementing automated billing.
Use billing to gain insight
By using automated billing and subscription management, you can take advantage of the data gathered to gain insight into financial performance as well as other SaaS reporting metrics.
This allows you to make strategic business decisions in real-time, while at the same time reducing the burden of keeping manual financial records.
Conclusion
While creating the perfect SaaS subscription model for your business will likely take some time and fine-tuning. And that's ok!
The goal isn't to create something absolutely perfect right out of the gate — after all, Rome wasn't built in a day.
Instead, taking the time to get to know what's out there in terms of SaaS subscription options, like modeling, pricing, and billing, will help you determine what to focus on now and in the future.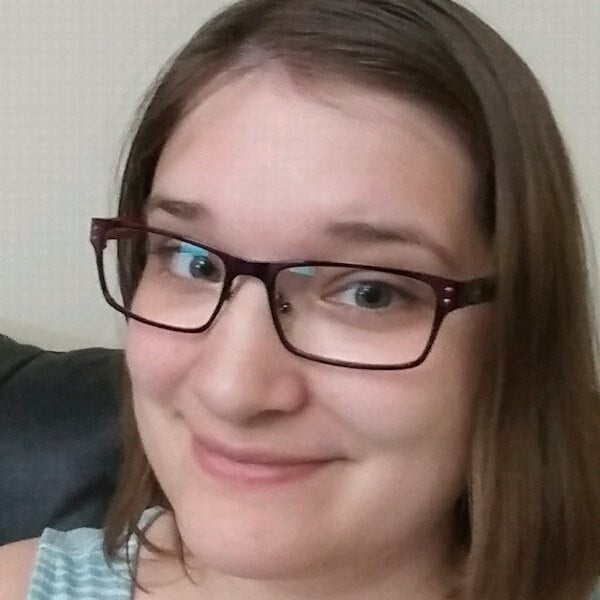 Lisa Hoffart is a professional writer with several years of experience crafting well-researched content for a wide variety of industries, from legal, real estate, technology, and more. Lisa is a huge technology geek that loves video games and computers. In her free time, Lisa enjoys sewing, crafting, and hanging out with her cat.