382 km later and the Riders of Roketto have completed
Bike to Work Week
!
Going into Bike to Work Week, we wanted this to be a
team-building experience
while saving the environment. What we finished with was a new desire to bike more to work because of the energy rush and the realization of how accessible biking is.
Our five cyclists biked every day to work and even biked to client meetings, yoga classes, chiropractor appointments, dinners out, softball games and enjoyed some Sunday cycling on the KVR trestles.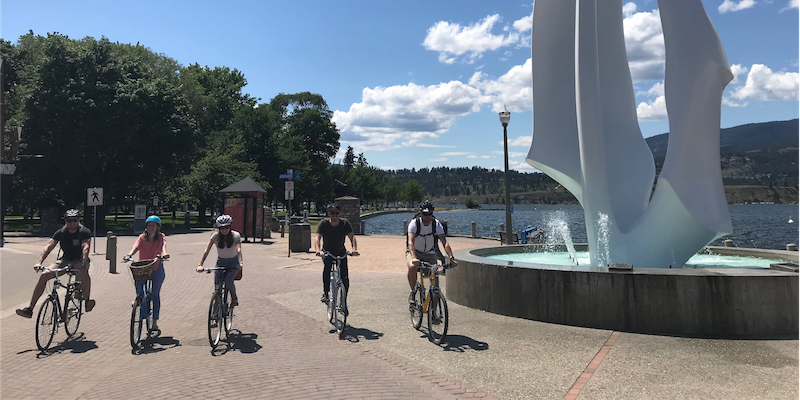 The biggest concern we had going into the week was about road safety.
Were the roads safe in Kelowna?
Were there bike lanes on the roads we would be traveling on?

Would drivers be paying enough attention to notice us?
The Riders of Roketto live all across the city and even in West Kelowna, so we got a pretty detailed example of how bike-friendly Kelowna is.
I live in the lower mission. My ride one way was just about 9 km. I had biked to work previously before Bike to Work Week and was excited to get the Roketto team on board.
The first day of Bike to Work Week I went down Gordon Drive. That was the only day I went down Gordon because when I was passing Dehart, I saw that there had been
an accident including a cyclist
. After that, I biked from Lakeshore to Raymer where I met up with Maddie, my coworker. I felt 100% safer on Lakeshore, especially when there were shared pathways available for cyclists.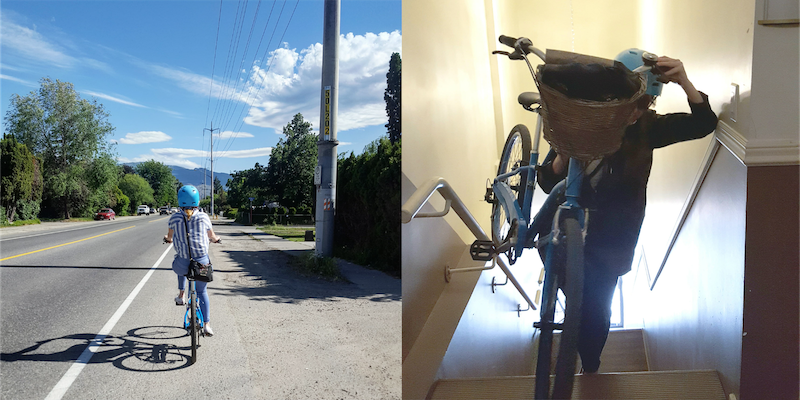 Maddie scored her level of safety at 6/10 and plans to continue biking throughout the summer.
Although intimidating at first, biking to work was a refreshing way to get moving in the morning and at the end of the day - and it took me the same amount of time as driving!
Maddie and I took a couple different routes from Raymer Street to the Roketto HQ. We were on a mission to find the safest route for us. The first couple of days we biked on Richter but then switched to Ethel because of the separated bike lanes.
We were happy to make the switch because the level of comfort we had on Ethel was substantial.
For Chris, he realized that the city of Kelowna is in need of more bike lanes, especially in his neighbourhood.
Biking to work was enjoyable and a lot easier than I thought it would be. I'll definitely be making it a regular activity moving forwards. Better bike lanes would be a big difference maker for me, as there are many parts of my route that put cyclists in a vulnerable position.
Ulf said he felt somewhat safe biking to work and would rate his feeling of safety also at a 6.
Biking to work was a nice change. I learned a new bike route and really enjoyed the trip it each day. There was one incident where a woman in her parked vehicle opened her door just as I was passing by. I nearly had a heart attack as I managed to swerve around her. I wish there were more dedicated bike lanes, but other than that, my rides to and from work were relatively safe.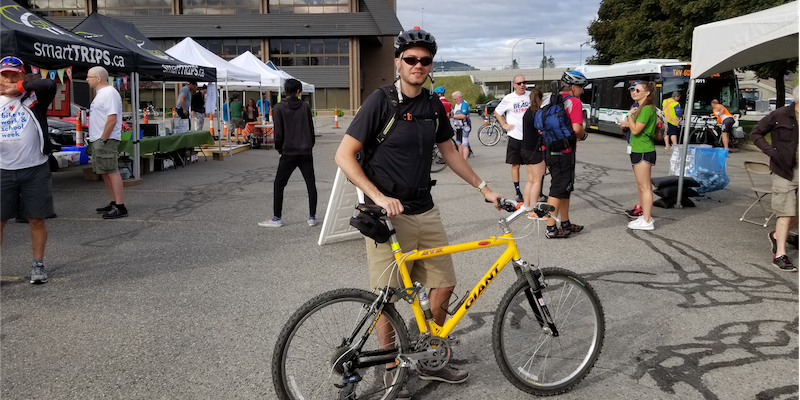 But, it went downhill (or should I say uphill) for Jason who lives on the other side of the William R. Bennett Bridge.
He rated his safety at a 3/10.
Commuting by bike from Shannon Lake to Kelowna was be a bit sketchy with a lack of bike lanes and in most cases, no shoulders even. Biking along the highway was not ideal with very narrow shoulders in sections with cement barriers placing you within 2-3 feet of traffic. All this in an 80km speed zone. Once in Kelowna, I felt much safer.
Even with those concerns, Jason said he's committed to continuing to cycle at least once a week because he felt energized after completing a trip.

Bike to Work week opened Roketto's eyes to how it's possible to cycle to work, but collectively as a team, we're hoping that the city will continue to make Kelowna more bike-friendly.

We see the progress and we are looking forward to more active transportation lanes like the ones on Abbott and Ethel!

If we have any tips for new cyclists they would be:
Buy a helmet - It's so important to bike with a helmet on (Cough, Ulf, Cough)
Use the bike lane - That's what they are there for
Buy a flashing light - A light or reflective gear will help drivers see you on the road
Just try it! - Bike once a week to begin your journey to two wheels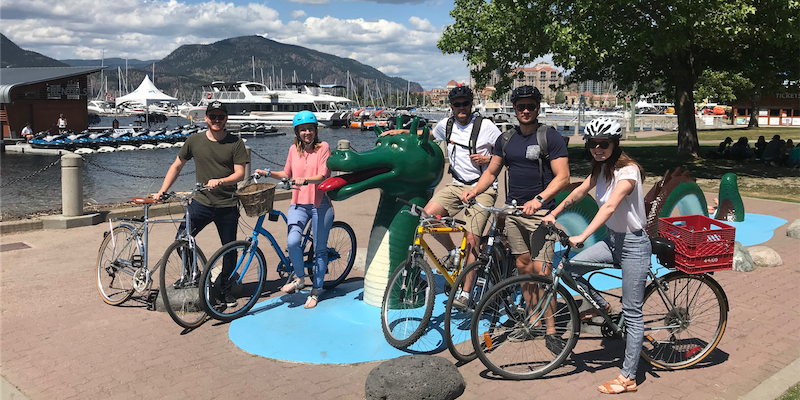 Once you just try it, your mind will be blown. It's so easy to bike to work and it feels great.
You're exercising, you're getting outside in the fresh air and you're helping save the environment!
As a team, we burned 11,466 calories and saved 83 kg of greenhouse gases.
Thank you to Go By Bike BC for making this possible and creating a cycling passion for the Riders of Roketto. This change wouldn't have happened without Bike to Work Week.
See you on the bike lanes!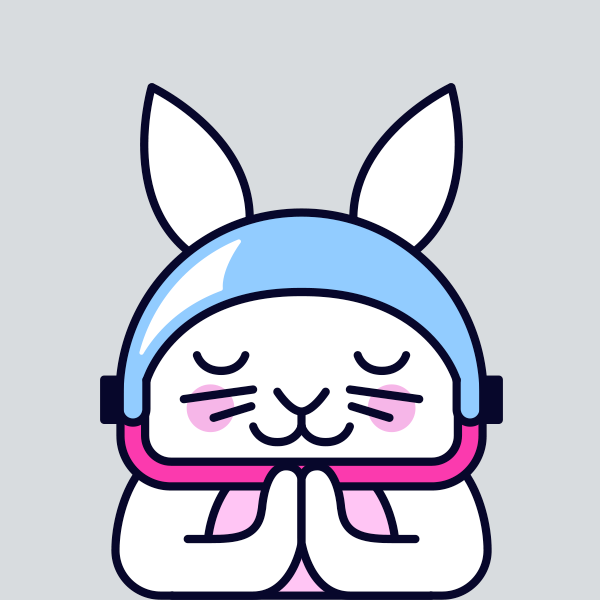 Who the heck is "Roketto Team"? Great question! We use this authorship from time to time for guest writers and previous authors are no longer affiliated with the Roketto brand. What about the cute little rabbit in the Roketto Team avatar? That's Piko, our loveable, space travelling mascot. If this is your first time seeing him, don't worry, it won't be your last. He likes to turn up throughout Roketto's website and content, always looking to help our audience with their marketing needs.