Picture this, the sky darkens, there's a sudden clash of thunder and a bolt of lightning. Then down comes this mysterious superhero with a PB sign on their chest.

That's the new Powerful Buyer of the modern world and they're taking the inbound sales process into their own hands. This means they have an even more powerful and important role in the buyer's journey.
In modern B2B companies, marketing has a big influence over the sales funnel. With the role of marketing and the powerful buyer, companies must realize that the sales process has changed from traditional, interruptive tactics.
In this blog post, we'll talk about the new powerful buyer and what this means for businesses hoping to receive their business.
1
Understand that the customer is a superhero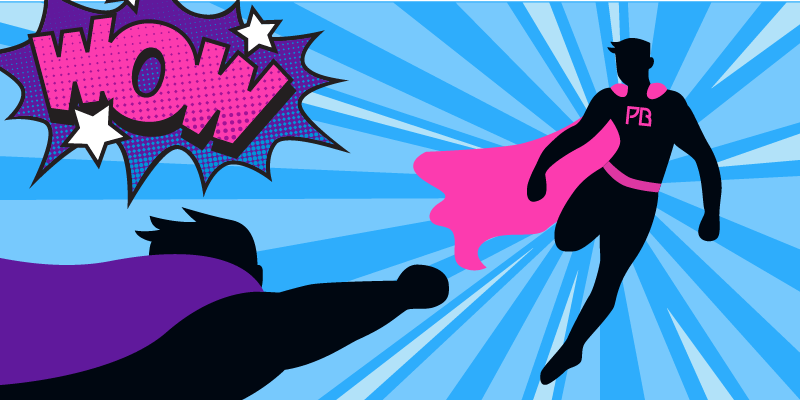 Before we even mention the almighty battle of selling to your customer, you must know who your potential and hopeful buyers are.
Customers now are taking control of the inbound sales process and are going through the majority of the customer decision journey alone, without reaching out to salespeople.
You need to get in the mind of your client base, especially in the early stages of their buying journey when they're not speaking to your company. Know what they're thinking about and their pain points with the industry your company is in.
2
Communicate in the buyer's language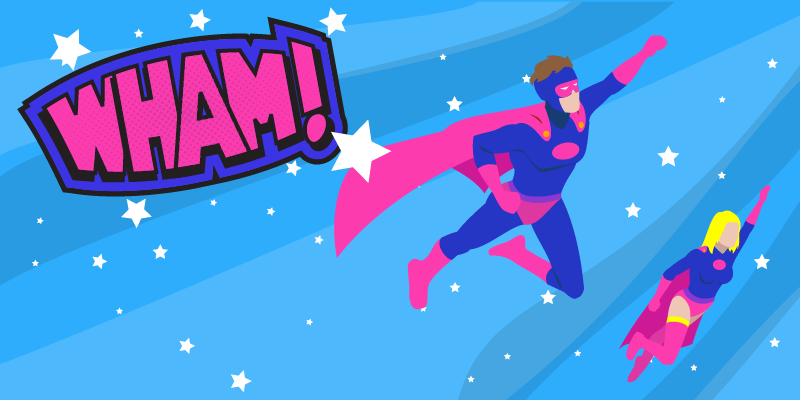 Communicating with buyers can seem easier these days because of social media.
It's simple, right?

Connect through social instead of picking up the phone to make the dreaded cold call, which usually ends with a dial tone because the other person has hung up on you.
Wrong.
While it's easy to connect via social media, it's important to be communicating the right things to your client base. Previously we said to consider what your hopeful customers are thinking about. If you're posting irrelevant stuff, your superhero buyer will not consider you an expert and may unfollow your company, ruining your chances of their consumer purchase decision process ending with your business.
Once you do know what your prospects are thinking, write about these topics on your business blog. Read "8 Business Blog Tips You Need to Follow" to learn how having a blog can help you capture more superhero leads.
According to Social Media B2B, B2B companies that blog generate 67% more leads per month than those that don't.
Creating remarkable content around a customer's pain point will reel them into your business without you going out and chasing them.
No one likes to be chased!
If your preferred buyer is normally on Facebook, focus on promoting your marketing efforts on that platform. The same goes for Linkedin, Instagram, Google Plus or any other social media platform.
Speak to your buyer in their language and they'll be more likely to speak back instead of giving you the cold shoulder.
3
The buyer is the leader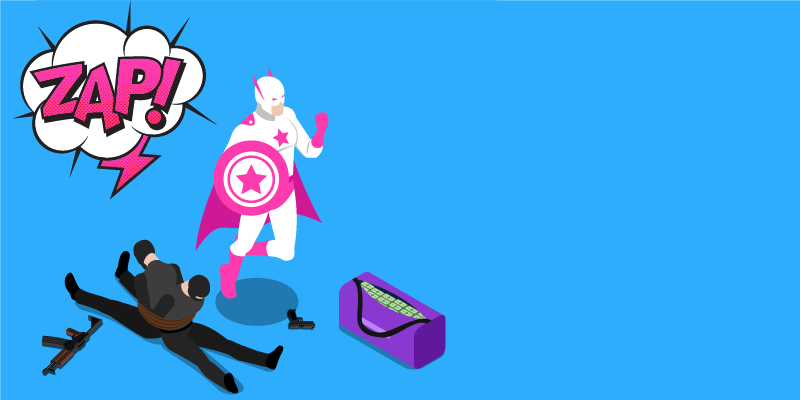 The buyer is Batman and your company is Robin. While you may wish you were Batman and in charge, the times have changed and the buyer is in the driver's seat (of the Batmobile obviously).

With the buyer being in charge now, you need to focus on them, their expected outcome and the consumer decision making process. You're no longer just selling products or services. You must be selling solutions.
Take into consideration whether or not a customer succeeds or fails with his or her purchase. This is just as important as the inbound sales process now because an unhappy customer has the ability to blast their experience all over the internet.
The same goes for a happy customer. If they're extremely happy, they'll more than likely share their experience online too.
Take Roketto's Account Director, Jason Pettyjohn. Jason loves reviewing companies he's had experiences with. He's a level 6 Google Local Guide, so if his comments about the importance of a happy sale don't resonate with you, we're not sure what will! Oh, and by the way, Google Local Guides were introduced in 2014 to create a community of local reviewers who know where all the best stuff is. When you sign up as a guide, you rack up points through reviews, which are used to unlock features inside Google Maps.
"I usually leave feedback for businesses/places that leave a good impression with me, or if they really suck, bad. I always try to leave thoughtful feedback for businesses, so I can help others in their decision on where to spend their money. I also take these reviews into careful consideration before deciding on my next purchase," Jason Pettyjohn explains.
If you take the time to acknowledge and focus on happy customer, they will become promoters of your company.
4
Qualify & Disqualify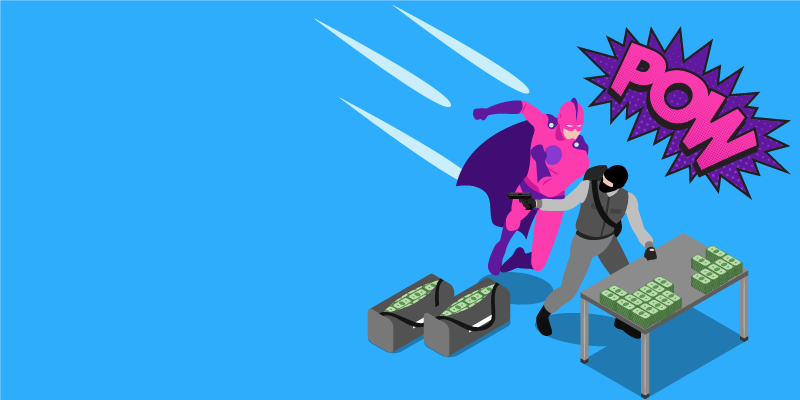 While the customer is taking charge of the customer decision journey, you still have a job to do.
Focus on passing the right leads to sales, not just any leads. Score and grade leads to qualify them based on the different parameters you set.
"It's crucial to understand if a prospect is a good fit before you dive too far into the sales process. At Roketto, we consider many factors including company size, industry, primary business goals, and more," Ulf Lonegren, Managing Director of Roketto, explains.
This will shorten your sales cycle and disqualified leads won't waste your sales team's time.
5
Build Trust Through Lead Nurturing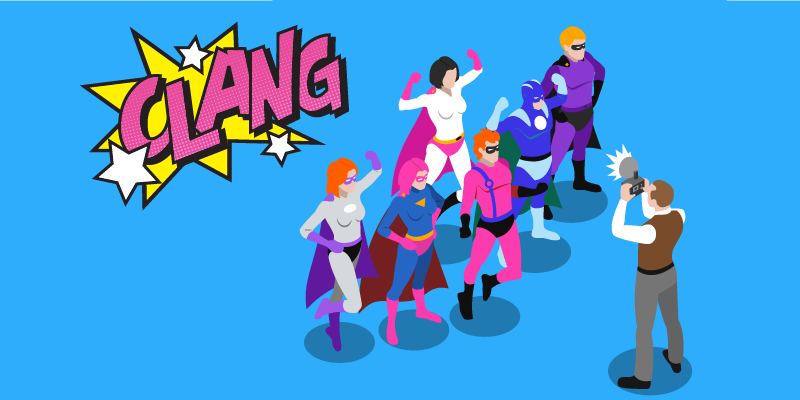 While 56% of the buyer's journey happens before a prospect reaches out to a salesperson, the salesperson still has an important role in the inbound sales process.
When it comes to the superhero buyer, they want their questions answered and to be brought through the rest of the sales process steps with your company's help. But… they still want to be in charge of the situation.
Nurtured leads produce on average a 20% increase in sales opportunity versus non-nurtured leads, Demand Gen Report states.
This means you must position yourself as a helpful resource for the buyer, build trust throughout the course of the sales cycle and when prospects are ready to buy, be there for them so they choose your company since they know, like and trust you.
6
Let buyers move at their own pace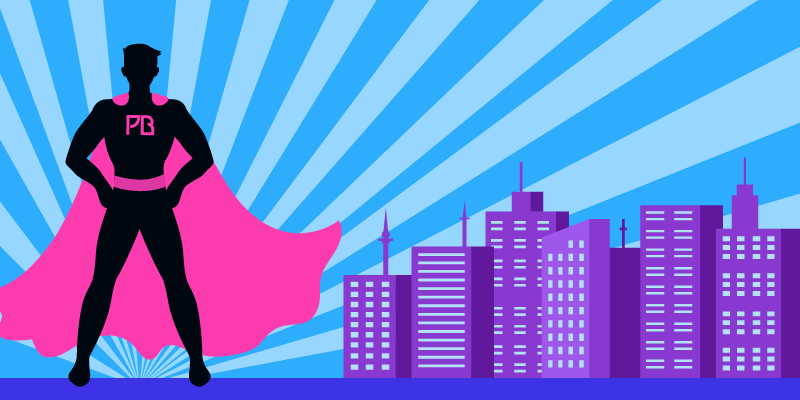 Nowadays you can't be pushy and aggressive to close the sale anymore. You must be patient. You must answer the buyer's questions before they even consider you in the running for their time and money.
If you build trust, create relationships, write remarkable content, nurture and educate prospects, the new, powerful buyer won't be so much of an issue for your company.
While some companies will see this new buyer as a villain because they're changing the sales process steps, open your eyes and see them as the new superhero they are.
To learn more about what you can do to close sales, contact us at Roketto. We can introduce you to inbound, which is our favourite marketing superpower.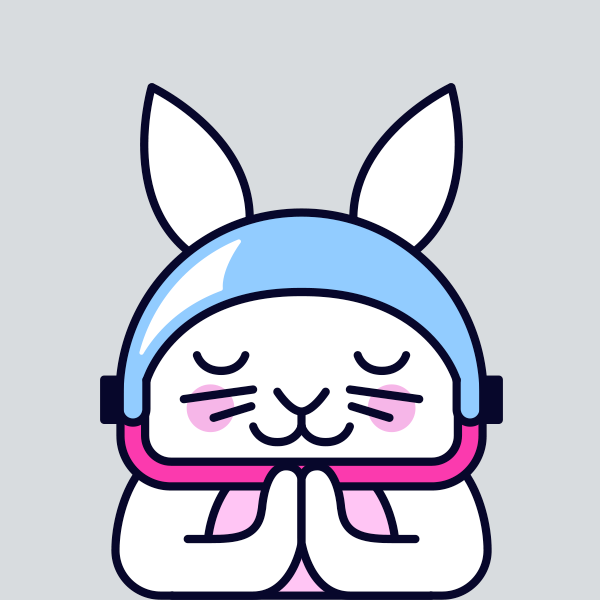 Who the heck is "Roketto Team"? Great question! We use this authorship from time to time for guest writers and previous authors are no longer affiliated with the Roketto brand. What about the cute little rabbit in the Roketto Team avatar? That's Piko, our loveable, space travelling mascot. If this is your first time seeing him, don't worry, it won't be your last. He likes to turn up throughout Roketto's website and content, always looking to help our audience with their marketing needs.