It can be a daunting task choosing the right Kelowna AdWords agency to take care of the digital aspects of your business; especially if you've been burned in the past. There are many considerations to be made and one of the most important factors should be whether or not the agency is a Google Partner. Partner status demonstrates that the marketing agency has the experience, knowledge, and resources to make sure you're well taken care of. It's also the first sign that you can trust them.

Here are 5 reasons why you would have to be crazy to consider having your accounts managed by an agency that is not a Google Partner:
Certified Account Managers
Achieving and maintaining partner status takes time and effort. It's not a once off ordeal. Agencies must meet several requirements and performance standards. They also need to pass exams to maintain their certification each year. This means the employees at Partner agencies are fully certified to manage your account. In an industry that is so rapidly evolving, can you imagine hiring an analytics / PPC marketing company who does not employ current best practices?
Dedicated Account Rep
Agencies that manage a large enough ad spend on a monthly basis have access to a dedicated account development manager. These aren't the basic customer support staff you reach when you call the AdWords/Analytics help line, these are experienced professionals whose role is to support Partner agencies.
Our account rep is dedicated to ensuring our clients' needs are being taken care of, and have the resources and expertise to ensure they can help us do just that. Key advantages of having a dedicated account rep include:
Expediting issues - We can sort out any issues immediately as they arise. If your campaigns get shut down for reasons out of your control (e.g. hosting problem, malware, categories that require verification, etc.) it can take days to get your campaigns back up and running, costing you $ each hour they are off. Our dedicated rep helps us get things pushed through faster and more effectively.
Account overviews - Our experienced account rep also reviews our accounts to ensure we are doing everything we possibly can for our clients. They offer a very trusted second set of eyes, and make suggestions when they feel something can be improved.
Quality Control
Google frequently reviews partners linked/managed client's accounts to ensure everything is up to snuff. Change frequency, ad count, client retention, and proper use of match types are just some of the criteria Google reviews on a regular basis.
Roketto was the 2nd agency in Kelowna to achieve Partner Status, and has proudly maintained it for over 7 years.
Expert Analysts

Let's not forget about Google Analytics certification. Too many agencies are simply exporting their clients Google Analytics dashboards and putting the focus on soft metrics/dimensions that aren't tied to their real business objectives. Qualified Google Analytics specialists have a deep understanding of core GA components such as:
Measurement planning cycle

How GA data is processed
The GA data model
Tracking the interactions that matter
Multi-channel analysis & funnels
Traffic Segmentation
Attribution models
Much, much more
This is the one of the most important aspects of choosing a marketing agency, and it will help you make key decisions on a regular basis. If you are looking for a company to help you with marketing they absolutely must know how to properly plan, track, analyze, and measure in order to make data driven decisions.
Staying Ahead of the Competition
Partners are required to constantly be demonstrating current best practices. When new features come out, as a Google Partner, we are generally the first to test on our own accounts so that we can have a structured plan of how to effectively roll them out for our clients.
We also often have access to the features while they are still in beta, which means you can potentially benefit from powerful features your competition won't even have access to for up to a year or more.
In Conclusion
By this point you might be asking yourself the question, "So does hiring a Google Partner Agency guarantee I will receive the best possible results?" Unfortunately there are never any guarantees, but it is a strong starting point. A few additional considerations when choosing a Google Partner Marketing Agency:
Partner Type - Not all partners are equal. If you will be doing primarily search marketing, you will want to ensure the Google Partner has their Search specialization. If you will be doing mass media buying you will need someone certified with Display advertising. You should always verify that the agency has their Analytics certification.
Status History - How long has the agency maintained partner status? Did they just qualify last quarter? Or have they been demonstrating expertise for years?
Case Studies - Beyond verifying an agency has partner status, it is always important to look through their case studies and ensure they are delivering strong, current results. Contact their current clients and ask about their experience working with the agency.
If you are looking for an experienced, certified Google Partner to help with your online marketing, Roketto would love to discuss how we might be a fit working with you. Contact us today, we're looking forward to hearing from you!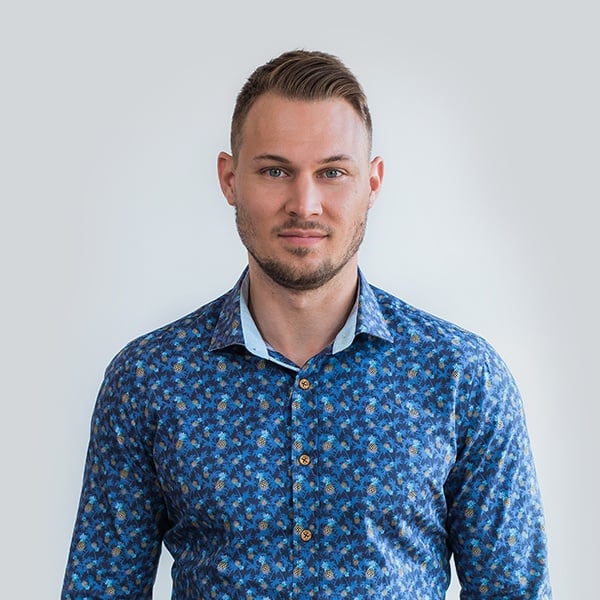 Chris is one of the managing partners at Roketto. His area of expertise is digital marketing and loves sharing and educating on topics like Google Ads, CPC bidding tactics, Google Analytics, and marketing automation. When Chris isn't in the office, he enjoys playing volleyball, mountain biking, and hiking with his American Eskimo.