Are you running a B2B or B2C enterprise business? If so, SEO will likely be an integral part of your marketing strategy.
Enterprise SEO tools are essential in optimizing your website for organic search engine traffic. These robust software solutions can help you keep track of key metrics, identify opportunities, and automate tedious tasks.
But choosing the right enterprise SEO tool can be challenging, with many available options. To make the selection process easier, we've compiled a list of the top five enterprise SEO tools available today.
These tools vary in features, prices, and target audiences – so we've included some key considerations to help you make the best choice for your business.
What is an SEO Enterprise Tool?
An SEO enterprise tool is a software solution designed to help companies with large-scale websites optimize their content and rank higher in search engine results pages (SERPs). With its use, you can find and strengthen the areas of your online presence that you need to improve while enhancing visibility on the web.
These tools are vital for crafting and executing an effective digital marketing campaign.
And while you consider if it's worth investing in an enterprise SEO tool or not, a Smart Bug research uncovered that SEO leads convert at a 14.6% rate compared to outbound leads, which convert at a mere 1.7%.
So, the key question remains - how can you choose the right enterprise SEO tool for your business? But before that, let's assess the types of enterprise SEO software available and their benefits in the following sections.
Types of Enterprise SEO Software
Depending on your SEO needs, multiple types of enterprise SEO software are available in the market. Here are five common ones:
1. Keyword Research Tool
By utilizing keyword research tools, users can uncover specific keywords with high search volume that they can incorporate into website content, such as blog articles and product descriptions.
These tools typically include various metrics to measure keyword performance, such as:
Search volume,
Competition level,
Cost per click for paid campaigns, and
Estimated monthly clicks.
Not only do these features offer alternative related topics and synonyms to the primary keyword, but they can also help increase content relevance.
For example, let's say you own a pet store and want to optimize your site for searches related to pet food.
Using a keyword research tool can help you find long-tail keywords like "organic dog food" or "grain-free cat food" that will potentially yield higher conversion rates than more generic terms like "pet food" or "dog food" because they are more specific.
Furthermore, some keyword research tools have filters that allow users to narrow down results based on location and language, so you know precisely who you're targeting with your content.
2. Keyword Optimization Tool
Finding the right keywords is just the beginning. You must use a keyword optimization tool to ensure your website ranks higher in SERPs.
This ensures that those phrases appear on web pages enough times without going overboard and being flagged as spammy. If not, it could mean lower rankings for your site!
Here's what an effective keyword optimization tool should do:
Evaluate existing pages for their density scores and suggest changes if needed.
Provide automated recommendations based on priority keywords from the research phase so that you don't miss crucial phrases while crafting your content.
Provide text analysis to ensure the quality and relevance of content.
Finally, it should provide detailed reports so that you can track changes over time and ensure your pages remain optimized throughout the life cycle of your website's content.
3. Enterprise SEO Audit Tool
Through detailed insights, you can identify issues that need attention and areas for improvement to take advantage of greater returns from search engine visibility.
An enterprise SEO audit tool offers an extensive assessment encompassing technical aspects like page speed and elements related to consumer engagement, such as meta titles and descriptions or internal linking structure.
But wait, there's more!
An enterprise SEO audit tool should also be able to detect any duplicate content across multiple URLs on your website, as this can lead to penalties from search engines due to its negative impact on rankings.
The audit report should provide you with explanations about what needs attention and advice about how you can fix each issue.
Depending on the results found during the review process, it should also include recommendations about adjustments in other areas, such as link building or internal linking structure.
Companies relying heavily on organic traffic may even use an enterprise SEO audit tool before launching new products or whenever changes occur within their industry landscape so they remain competitive in SERPs.
4. Link Building Tool
Ever seen a collaboration between two or more mega-famous celebrities? What's usually the result? A spike in social media followers, lots of earned media coverage, and a massive number of clicks.
The same can be said for enterprise SEO link-building tools. To increase website visibility and organic rankings, enterprise SEO professionals must build links from other websites with higher domain authority.
Link-building tools are essential for sites to remain competitive in SERPs since backlinks act as votes pointing toward websites. This act increases the importance according to search engine algorithms which may result in higher rankings.
When selecting a link-building tool, it's essential to do your homework and assess its features, such as keyword research capabilities or analysis reports. This will help you determine whether it is a good fit for your enterprise SEO needs.
5. Advanced Analytics Tool
By measuring and analyzing data points such as website visits, clicks, time on page, bounce rate, and more, businesses can identify trends in user behavior and optimize their SEO strategies accordingly.
With the appropriate tools, you can effortlessly track which keywords drive visitors to your website and require optimization. Furthermore, advanced analytics software makes it easy to monitor progression over time precisely.
In this way, you better understand your customer behavior, which helps you further refine your SEO strategies for maximum results!
6. Enterprise Monitoring Tool
A critical component of enterprise SEO software is the ability to monitor performance across multiple websites or different channels within one website. This type of monitoring makes it easier for businesses to identify potential issues with their SEO campaigns before they become a significant problem.
For example, suppose there's a sudden drop in organic search traffic from a particular keyword or phrase associated with the business's product or service offerings. In that case, an enterprise monitoring tool can alert the business so they can address the issue promptly and prevent further losses in visibility or rankings.
7. Automation Tool
Automation tools are indispensable to enterprise SEO software as they enable businesses to complete routine tasks such as link building and keyword analysis. This frees up time for more crucial work that requires greater input, like content optimization or developing marketing campaigns geared toward particular demographics.
Marketing automation tools are especially beneficial in industries where competition is fierce and staying ahead requires leveraging multiple tactics simultaneously while closely monitoring progress.
8. Reporting Tool
To equip businesses with total control of their search engine visibility, enterprise SEO software offer reporting tools that enable businesses to gain insight rapidly into many elements of their website, like rankings, organic traffic, backlinks, and content engagement.
This timely information lets companies manage SERPs in the most effective manner possible. With reporting tools, businesses can access data-driven reports that provide clear insights into their strategies' performance.
By doing this, businesses can pinpoint areas that need improvement and fine-tune their tactics until they accomplish the desired results without spending precious time compiling weekly or monthly reports by hand.
Benefits of Enterprise SEO Platforms
Who doesn't want to save time and money while growing their enterprise SEO presence?
With that in mind, here are some of the most significant benefits of utilizing enterprise SEO tools:
1. Comprehensive Visibility
With comprehensive visibility, businesses can rest assured that their website pages will be indexed and easily accessible by customers or potential clients.
Moreover, enterprise SEO platforms allow businesses to keep an eye on their competitors' search engine rankings and modify their techniques accordingly.
For example, a business could track which keywords its competitors target and how well they perform with those keywords to adjust their strategies accordingly.
2. Increased Efficiency
Organizations can leverage the power of an enterprise SEO platform to optimize and streamline their workflow. As a result, this enables them to make better use of time and resources when creating, managing and optimizing website content for higher search engine rankings.
These tools provide automation capabilities such as:
Automated keyword suggestions,
Link-building activities,
Content creation suggestions, and
Reporting features that help businesses save time while still receiving high-quality results.
For example, automated keyword suggestions can help marketers quickly identify relevant topics or terms related to their product or service offerings that customers may already be searching for online.
This increases efficiency by reducing the time spent manually researching potential keywords or phrases.
3. Improved ROI
With the help of enterprise SEO platforms, you can optimize your search engine optimization investments to generate higher returns. These platforms measure various metrics like:
Organic traffic growth,
Page views per visitor,
Cost per click (CPC),
Conversion rate optimization (CRO) performance, and
Other key performance indicators (KPIs).
This allows you to understand better where you stand regarding visibility on different search engines and make changes accordingly for greater success.
Additionally, these platforms allow businesses to quickly identify opportunities for improvement to optimize ROI from campaigns more effectively over time.
Let's say a business discovers one of its campaigns isn't providing the expected ROI but has high traffic on its pages. In this case, they could improve conversion rate optimization to maximize returns from that specific campaign.
Making these changes will improve ROI for the current campaign and benefit future marketing initiatives!
4. Comprehensive Customer Insights
Customer insights are the key differentiator between successful and unsuccessful SEO campaigns. Enterprise SEO platforms can help businesses gain a better understanding of their customers by providing detailed analytics such as:
Demographics,
Geographical locations,
Devices used to access the website,
Keywords used in searches, and
Referral sources.
These insights give marketers the information they need to create more effective and personalized campaigns tailored to their target audiences.
Using customer insights from an enterprise SEO platform, companies can quickly recognize their most profitable customers based on geographic location or devices used.
This way, they can focus their energy on segments where they will receive the greatest benefit and create maximum value.
5. Streamlined SEO Processes
Think of your business as an engine. What does an engine need to be efficient? The correct fuel. An enterprise SEO platform is the "fuel" that keeps SEO processes running smoothly.
Additionally, enterprise SEO platforms usually come with task management tools that allow marketers to more easily keep track of tasks and delegate them to team members if necessary.
This ensures everyone is on the same page and helps avoid confusion or delays when completing specific tasks.
Overall, enterprise SEO tools can help businesses save time and money by automating routine activities, providing comprehensive customer insights, and streamlining their SEO processes.
Considerations When Choosing an Enterprise SEO Tool
It'd be sad to invest in an enterprise SEO platform only to discover it doesn't meet your needs.
So when selecting a tool, consider the following:
1. Who's Your Target Audience?
Defining your target audience will help you determine which keywords are most relevant for ranking and what content to create.
It can also help you identify which features and functions are essential to providing a successful user experience that caters to the needs of your users.
For example, say you're targeting young professionals who need to manage their emails quickly and efficiently. You would want an enterprise SEO tool that offers mobile optimization, email automation, and other features that help manage emails easily on the go.
2. The Product/Service You're Selling
Knowing what features or services you provide can help determine which SEO strategies are most effective for driving organic traffic to your website.
For example, if your product or service emphasizes convenience and usability, then creating content around these topics may be more beneficial than trying to rank for generic search terms related to your industry.
3. Your Desired Goal
Would you like to drive more qualified leads? Increase brand awareness? Increase website traffic?
Or some combination of these goals? Having a clear idea of what success looks like can help inform which specific strategies will be most effective at helping you reach those objectives and enable you to track progress over time.
And with that knowledge in mind, it will be easier to identify an enterprise SEO tool that meets those exact needs!
4. What's Your Target Search Engine
You should know that search engines use different algorithms when ranking websites on their SERPs.
Additionally, different tools have different levels of compatibility with various search engines, so it's essential to choose a tool that is optimized for the platform(s) where most of your target audience resides online (e.g., desktop searches vs. mobile searches).
5. Your Unique Proposition
Whether it's a service or product you're offering, you need to ensure that an enterprise SEO tool can capture the unique value of what you can provide.
For example, if you offer customers a unique customer service experience or promise faster delivery times than other industry companies, ensure those features are prominently highlighted when selecting an enterprise SEO platform.
By considering these factors when choosing an enterprise SEO tool, you can ensure that the platform you select is best suited to meeting your SEO goals.
5 Best Enterprise SEO Tools in the Market
Having the right enterprise SEO tools is essential to ensure you're getting the most out of your SEO efforts.
But as you assess your options, ensure you're using the considerations explained above. That is, ensure you're looking for enterprise SEO tools that:
Offer access to comprehensive data analytics and insights,
Can manage multiple websites and campaigns across different countries or languages,
Have an intuitive user interface, and
Support custom integrations with third-party applications.
That said, here are the top 5 enterprise SEO tools in the market:
1. Ahrefs
Ahrefs is a comprehensive enterprise SEO tool well-known for its extensive keyword research capabilities. It enables users to access vast amounts of data, analyze website performance, monitor backlinks, track rankings, and much more.
Key features of Ahrefs include:
| | |
| --- | --- |
| Features | Description |
| Backlink Analysis | Analyze the quality of links pointing to your website and get a comprehensive view of your site's link profile. |
| Competitor Analysis | Get insights into competitor websites and see how their strategies impact rankings. |
| Site Audit | Quickly identify technical issues with your website, such as missing meta tags or redirect loops. |
| Keyword Research | Extract top-performing keywords from competitors' sites and use them to optimize your site's content. |
| Rank Tracking | Monitor search engine rankings for both organic keywords and brand terms so you can measure the success of your SEO efforts over time. |
Ahrefs's ability to provide actionable insights based on huge amounts of data within a user-friendly interface makes it unique. For example, its "Content Gap" feature allows you to compare any two websites regarding content coverage.
You can use the feature to discover potential opportunities in terms of new topics that you can explore to boost visibility in search engines.
2. SEMrush
SEMrush is another popular enterprise SEO tool that has been helping marketers stay at the top of their game since 2008.
It provides features that enable users to conduct complete website audits, track competitor performances, optimize content for better visibility in SERPs, create automated reports, and more!
Some of the important features offered by SEMrush include:
| | |
| --- | --- |
| Features | Description |
| Site Audit & Health Checks | Identify page speed, usability, and security issues. Monitor metrics like page authority score and social engagement rate to ensure your site performs optimally across all platforms. |
| Competitive Research & Analysis | Track competitor activities such as backlinks acquired/lost over time or compare their organic keyword rankings against yours so you can stay one step ahead in SERPs competition. |
| Content Optimization & Promotion | Discover longtail keywords with high search potential related to specific topics so you can target these queries with optimized content pieces on your website or blog posts on other channels. |
| Reporting & Analytics Dashboards | Create custom reports with automated dashboards featuring real-time data about key performance indicators such as organic traffic growth or landing page engagement rate, which helps you quickly take action if anything goes off track. |
What gives SEMrush an edge over other enterprise SEO tools available is its ability to offer precise insights into competitor movements, which would otherwise be hard (or nearly impossible) to obtain even with the same amount of data.
For example, you can use its "Domain Comparison Tool" to compare two or more sites regarding organic traffic growth over 12 months or the number of referring domains acquired over six months. This data can help you devise smarter strategies for outperforming your competitors online!
3. Moz Pro
Utilizing Moz Pro, you can gain a better understanding of your domain authority score (DA), and thus analyze how effectively your website competes with other businesses for higher SERP rankings on relevant keyword searches.
This is invaluable when trying to attract prospects or customers looking for solutions online! With the help of this advanced enterprise SEO platform, you'll be able to advance in SERPs quickly and efficiently.
Some key features offered by Moz Pro include:
| | |
| --- | --- |
| Features | Description |
| Ranking & Tracking Tools | Monitor progress towards improving domain authority scores using pre-built tracking dashboards featuring real-time information about daily changes in keywords ranking positions and overall performance compared against competitors. |
| Link Building Tools | Analyze link profiles coming from external sources pointing towards your site, which helps identify potential opportunities to focus on further outreach efforts on building quality relationships within industry circles. |
| On-Page Optimization | Use pre-defined optimization templates created specifically targeting particular types of web pages like product pages or category pages; this will help ensure those pages are adequately optimized before getting published. |
What makes Moz stand out from other SEO tools is its vast selection of optimization features that precisely concentrate on domain authority scores (DA).
By understanding the nuances of a website's DA, Moz can help improve the overall visibility and ranking of your enterprise website.
4. BrightEdge
BrightEdge's enterprise SEO tool allows you to take control of your organic search performance with actionable insights.
It provides an intuitive dashboard with informative visualizations, along with comprehensive reports that allow you to gain visibility into key metrics like website traffic, conversions, referrals, and much more!
To help you understand the power of BrightEdge, here are some of its key features:
| | |
| --- | --- |
| Features | Description |
| Content Performance Recommendations | Analyzes keyword clusters to understand how you can better optimize your content for maximum ROI. |
| Insight Center | Collects data from multiple sources to ensure accurate analysis. |
| Universal Search | Eye-catching thumbnails of images, videos, places, and news featured in search results will draw the eyes of users faster than anything else. |
| Advanced Reporting | Generates detailed reports on website traffic, referral sources, and more. |
| Competitive Analysis | Gathers data on competitors' content performance. |
5. seoClarity
For large enterprises looking to simplify their digital marketing efforts, seoClarity offers an unparalleled solution.
Packed with numerous features that enable individuals and teams to track and optimize campaigns for peak performance, this SEO tool is the go-to choice for industry-leading enterprises.
seoClarity revolutionizes the optimization of websites with an AI engine that can detect market changes and automatically adjust to them.
Plus, users gain access to data-driven insights into competitors' campaigns, allowing them to stay one step ahead in their field.
So, what features make seoClarity the top choice for enterprise SEO tools? Here they are:
| | |
| --- | --- |
| Features | Description |
| AI-Driven Analysis Engine | Automatically adjusts web optimization according to market trends |
| Competitor Monitoring Toolkit | Monitor competitors' activities in real-time with detailed breakdowns of keyword rankings and backlinks |
| Keyword Suggestion Toolkit | Recommends keywords related to your industry or niche for increased clickthrough rates |
| Content Optimization Toolbox | Analyze page elements like titles, headings, meta descriptions & more for improved SEO performance |
| Site Audits & Crawling Tools | Detect & resolve technical issues quickly, so pages get indexed quicker by search bots |
seoClarity stands out from other enterprise SEO tools by providing comprehensive insights into the competition as well as industry- and niche-specific optimization suggestions.
With this, businesses can stay one step ahead when maximizing their ROI by optimizing their web presence.
Conclusion
Selecting the ideal enterprise SEO tool to meet your unique business goals can take time and effort. However, partnering with an experienced and knowledgeable enterprise SEO agency will ensure you make the most effective decision for your search engine optimization efforts.

And because that's our area of expertise, Roketto can help you choose, implement and use the right enterprise SEO tool for your business. Contact us today to learn more about how we can help you maximize your SEO performance!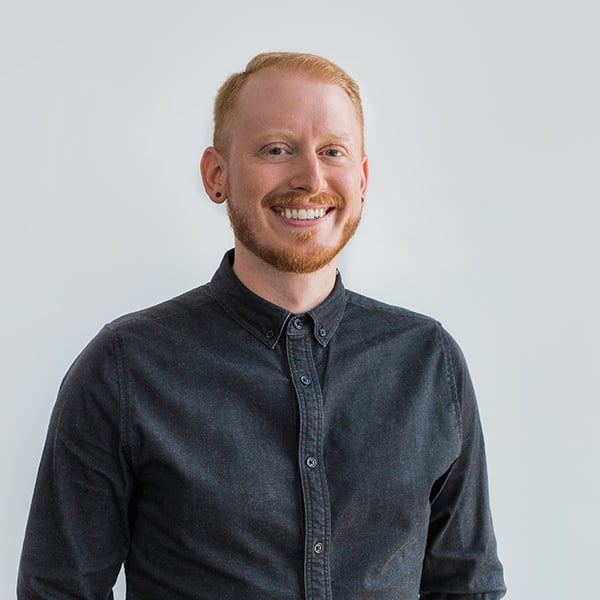 Ulf is one of the co-founders here at Roketto. His passion shines brightest when tasked with increasing business growth through inbound marketing. If you want to talk strategy, give Ulf a shout and you're likely to see him spark with excitement.